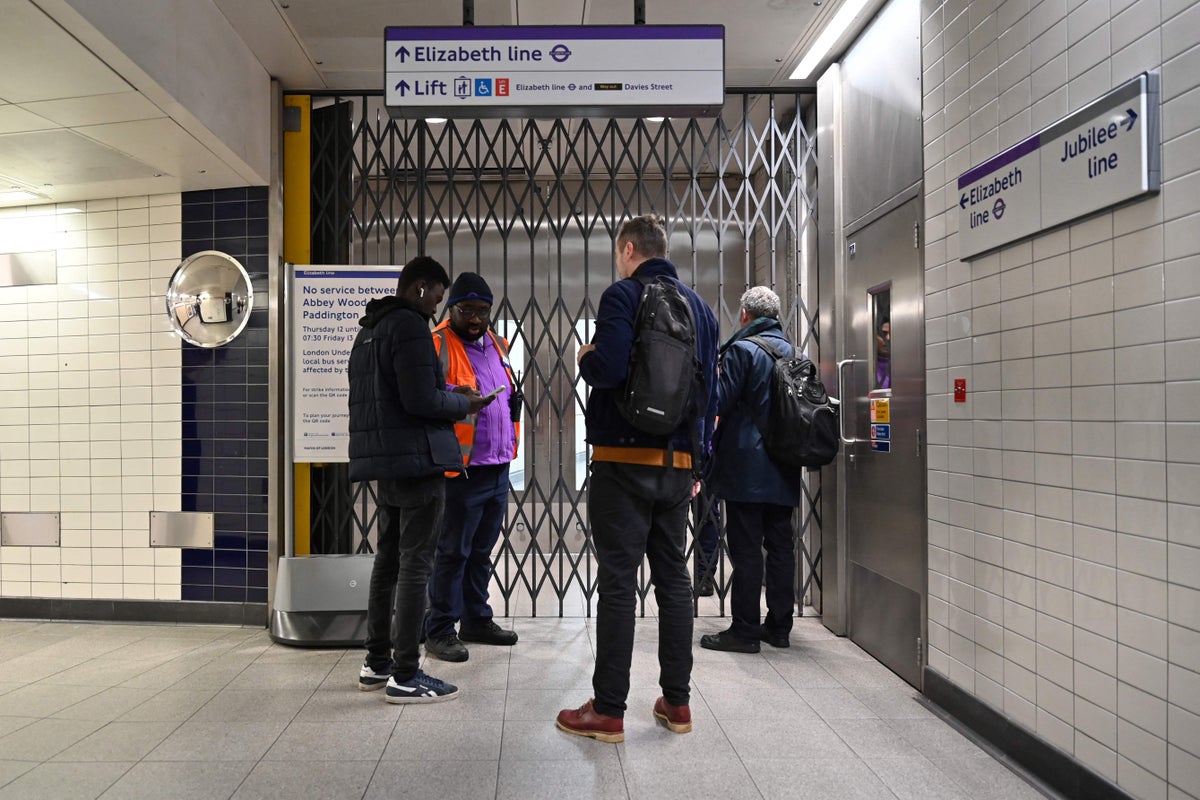 The government has been warned about the crippling impact of the ongoing industrial unrest as analysis suggests recent strikes have caused a £6bn hit to the economy.
The damage however is not limited to the economy, with schools set for huge disruption and NHS patients facing more delays after unions announced nursing and teaching strikes for February and March.
The government is also facing possible industrial action from ambulance staff, train drivers, postal workers, firefighters, Border Force officials, jobcentre staff and other civil servants. Unions bosses have also told The Independent about the push for more "coordinated" action in the weeks ahead.
The economic cost of the industrial unrest seen since the summer amounts to at least £6.6bn, according to The Independent's analysis of estimates by industry chiefs and economists.
The Centre for Economics and Business Research (CEBR) puts the direct hit to businesses' output from lost working days at £1.4bn in the eight months to January.
Additional knock-on impacts of strikes such as the rail walkouts have cost bars, pubs, restaurants and hotels at least £2.5bn in lost trade since the summer, according to UKHospitality. Network Rail said the strikes had also cost £400m in lost ticket revenue.
The Centre for Retail Research also estimated that the cost of rail and postal strikes to UK retailers will be just over £2.3bn for the Christmas period and January sales.
"We are teetering on the edge of recession and any sort of downward pressure from strikes has an unwelcome impact on the economy," said CEBR economist Karl Thompson.
Kate Nicholls, chief executive of UKHospitality, said the industry was still struggling with the "collateral damage" from the ongoing rail dispute. Urging ministers and unions to hammer out a deal, she said the losses were "simply unsustainable".
The latest official figures show 467,000 working days were lost to strikes in November – bringing the current wave of industrial unrest to a 30-year high not seen since the last days of the Margaret Thatcher government.
More than 1.6 million working days were lost to strikes in 2022, the ONS said on Tuesday – the highest annual number since 1990, when 1.9 million work days were lost.
It comes as parents facing the prospect of taking time off work to look after their children, as ministers draw up plans with headteachers to keep as many schools as possible open during seven days of strikes from 1 February.
Some schools are planning to bring back online learning and the government hopes some academy trusts can pool their resources – raising the prospect of some pupils being transported to different premises. "The knock-on impacts in terms of parents missing work to look after their children will magnify any costs from strikes," said Mr Thompson.
Students are also set to miss out on teaching. More than 70,000 university staff will walk out for 18 days during February and March, the University and College Union announced earlier this month.
Disruption in the NHS is also set to escalate. Nurses will walk out again on 18 and 19 January, and the Royal College of Nursing (RCN) has announced even larger strikes for 6 and 7 February. The GMB is also considering more action among ambulance staff because of the lack of progress in talks with health secretary Steve Barclay.
Union leaders have played down talk of a "general strike" – in which industrial action would be coordinated across multiple sectors. But teachers, train drivers and civil servants will all walk out on a "day of action" on 1 February.
The Public and Commercial Services (PCS) union is expecting a "significant" escalation in synchronised strikes from March if the government remains unwilling to negotiate on improved pay deals for the current year.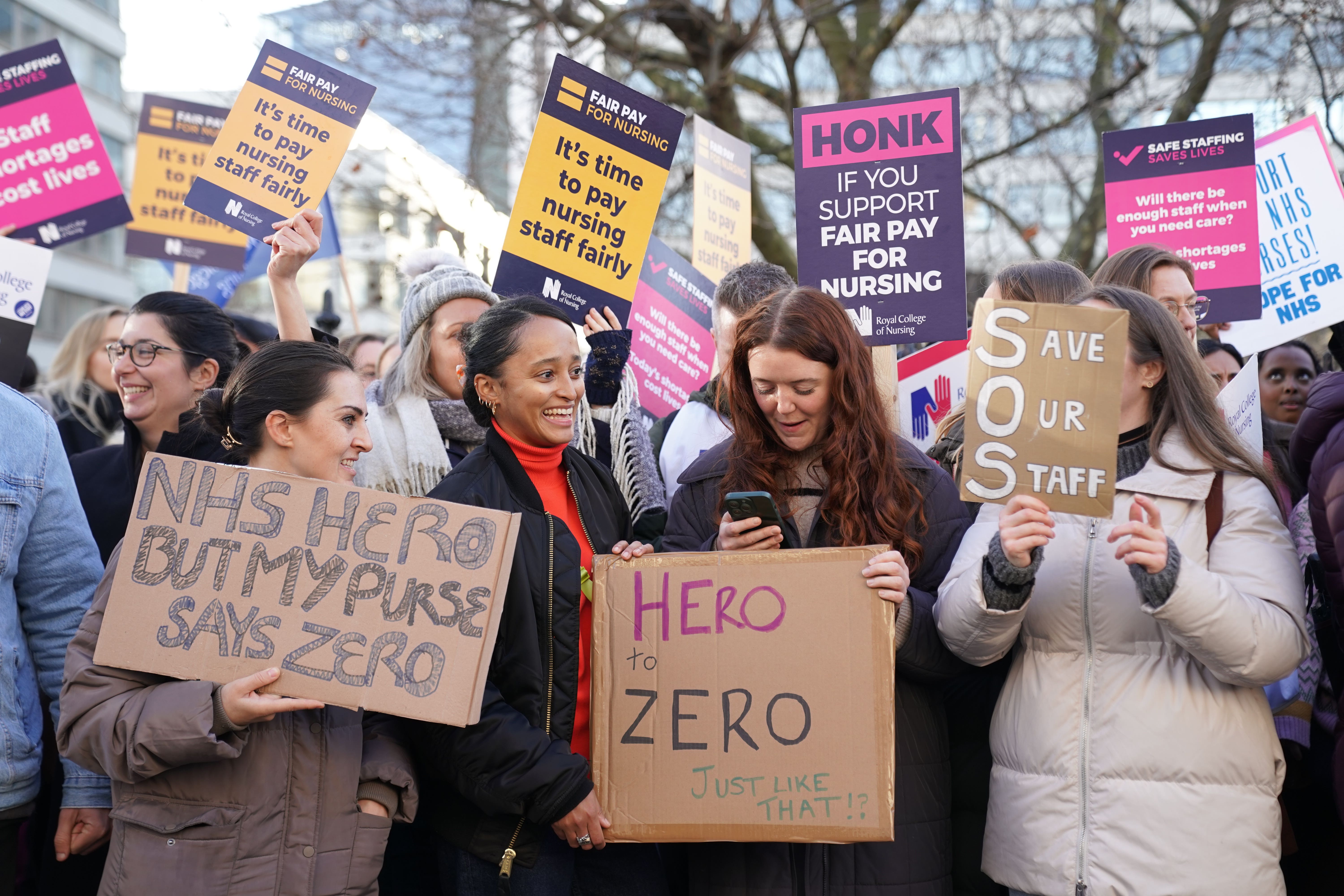 "Unions will work much more closely together," leader Mark Serwotka told The Independent. His own union has arranged its largest-ever strike during the "day of action" on 1 February, which will see 100,000 civil servants walk out across scores of government agencies.
Passengers face further travel chaos when Border Force officials go on strike at every airport and port in the country. That includes Dover, the country's busiest port, where the PCS has warned of potentially "significant" problems to freight and traffic.
Following months of chaos on the railways, there is hope a deal can be agreed to resolve the dispute which has disrupted millions of train and Tube journeys.
The Rail, Maritime and Transport (RMT) union has agreed to work with industry chiefs on a new offer. But train drivers with the Aslef rail union will strike once again on 1 and 3 February after their union rejected a pay deal.
Kate Bell, the TUC's assistant general secretary, said: "Nobody takes the decision to go on strike lightly. If we don't fix the staffing crisis in our public services, the cost to our nation's health and economy will be far, far greater than any industrial action."
She added: "The real hit to the economy has been caused by 12 years of Conservative mismanagement with growth and living standard's flatlining."
Striking workers also face mounting costs, since they forgo wages for walkout days. The unions representing NHS workers offer up to £50 a day to staff on strike. The RMT has appealed to the public to donate to help staff struggling with "serious deductions".
But unions leaders have insisted that they won't give up – insisting that six-month mandates for industrial action will be renewed and unrest could escalate throughout 2023 if the government refuses to negotiate on current disputes.
Ministers are pushing public sector union bosses to "look ahead" at next year's pay review process, though Mr Barclay has suggested he could be willing to consider "topping up" next year's pay award for NHS staff if efficiency savings can be found.
Sympathy with striking workers remains strong. An opinion poll for The Independent carried out at the end of last month showed 63 per cent would back NHS nurses taking more action in 2023, the Savanta poll found. In addition, more voters expressed support for industrial action by teachers, rail staff, bus drivers and postal workers than those who were opposed.
Earlier this week an Opinion survey found that a majority of Britons continue to support striking nurses and ambulance staff. And a snap YouGov poll on Monday found that 51 per cent of voters back teachers taking strike action.