China denies targeting Canadian businesses after Canada Goose fined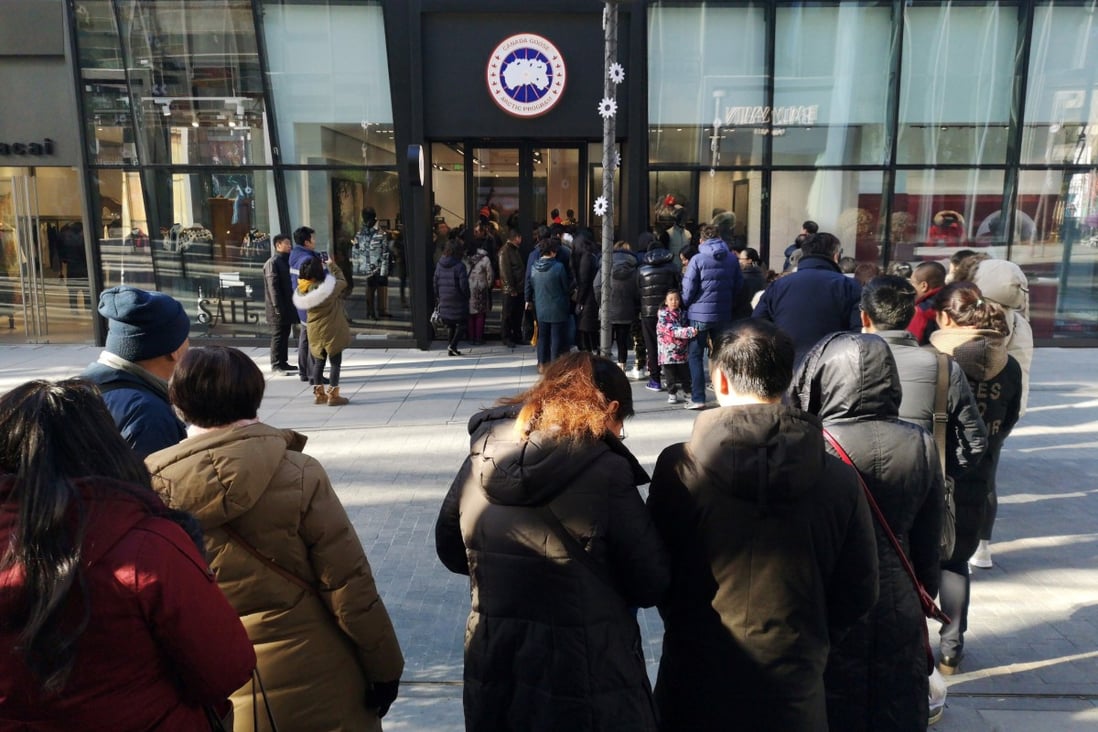 China has insisted that Canada Goose is not being targeted for political reasons after it was fined for false advertising.
A statement issued by the consulate-general in Montreal on Saturday said the fine was a result of market regulation and it was "complete nonsense" to suggest that the Chinese government was targeting the clothing maker or other Canadian businesses.
Shanghai's market regulator recently fined the company's local operation 450,000 yuan (US$70,000) for descriptions of its goose down which it said would mislead consumers.
The fine comes at a time of increasing tensions between China and Canada.
Chinese nationalists have campaigned on social media for a boycott of Canadian brands – with the clothing retailer being a prominent target – following the arrest of Huawei Technologies executive Meng Wanzhou on a US warrant and the subsequent detention of two Canadians, Michael Spavor and Michael Kovrig.
The threatened boycott after Meng's detention in late 2018 caused Canada Goose to delay the opening of its flagship store in Beijing.
The fine was issued in July, but was drawn to the public's attention on Wednesday with a commentary under the headline "Catching the lying Canada Goose" in the Economic Daily newspaper, which is affiliated to the State Council, China's cabinet.
The company had said the materials used in its products "all contain Hutterite, which is good and the best down feather to keep warm in Canada" but the regulator said there was no evidence to back up the claim.
"Canada Goose probably hasn't carefully studied China's laws and ignored changes in the Chinese market," the commentary said. "The moon isn't rounder in foreign countries, and foreign down jackets aren't warmer.
"In recent years, Chinese consumers are no longer superstitious about foreign brands, and Chinese brands are emerging."
The consulate's statement said China was committed to the fundamental national policy of opening-up and continued to welcome foreign investors.
China protects the legitimate rights and interests of foreign investors, as well as their property rights and intellectual property rights and promotes fair competition between domestic and foreign companies, the statement continued.
"We welcome exchanges and cooperation between Canadian companies and China, and more Canadian high-quality products to enter the Chinese market", it said.
Canada Goose is not the only foreign-owned clothing company to be fined in China recently for misleading customers.
Last month, the market regulation administration in Shanghai said the Swedish multinational clothing retailer H&M had deceived customers with advertisements that claimed some products were only available in China.
In March, the company faced a backlash within China for not buying cotton produced in Xinjiang. Beijing has been accused of genocide and using forced labour in the region, claims it denies.