Boris Johnson news - live: Tory ratings on economy nosedive, as EU touts 'far-reaching' Brexit deal solutions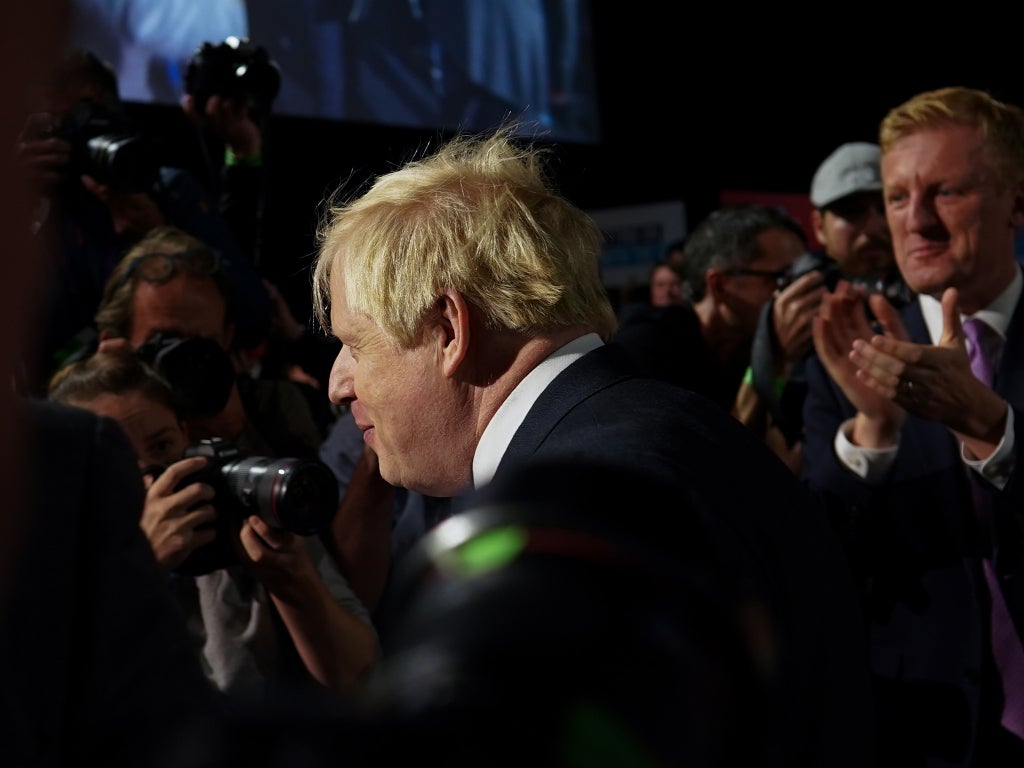 Boris Johnson jokes about number of children Jacob Rees-Mogg has during Tory conference
Public opinion of Boris Johnson's government's handling of taxes, inflation and the UK economy has nosedived, according to YouGov polling.
As think-tanks and trade organisations condemned the prime minister's Tory conference speech touting a "high wage economic revival" as "vacuous and economically illiterate", the pollsters found his party were now neck-and-neck with Labour on the issue of taxation.
In his Manchester address, amid a severe supply chain crisis widely blamed on Brexit and staff shortages, Mr Johnson had rebuked businesses for reaching for the "same old lever of uncontrolled immigration" and suggested British workers should be prioritised instead.
With somewhat vague talk of "levelling up" dominating the conference, one cabinet minister told The Independent that the programme "will take 10 years and there will be some pain along the way, particularly in the early part".
Meanwhile, the EU is preparing to table "far-reaching" new proposals on the Northern Ireland Protocol by the "middle of next week", in a move welcomed by the DUP, which had threatened to collapse power-sharing at Stormont over the contentious part of the Brexit deal affecting trade in Northern Ireland.
Announcing the new proposals, the European Commission's vice-president Maros Sefcovic urged the UK to dial down the "political rhetoric", after Brexit minister Lord Frost threatened this week that unilaterally suspending parts of the Brexit deal by triggering Article 16 may end up as "the only way" forward.