WHO sending Covid-19 aid to North Korea through China border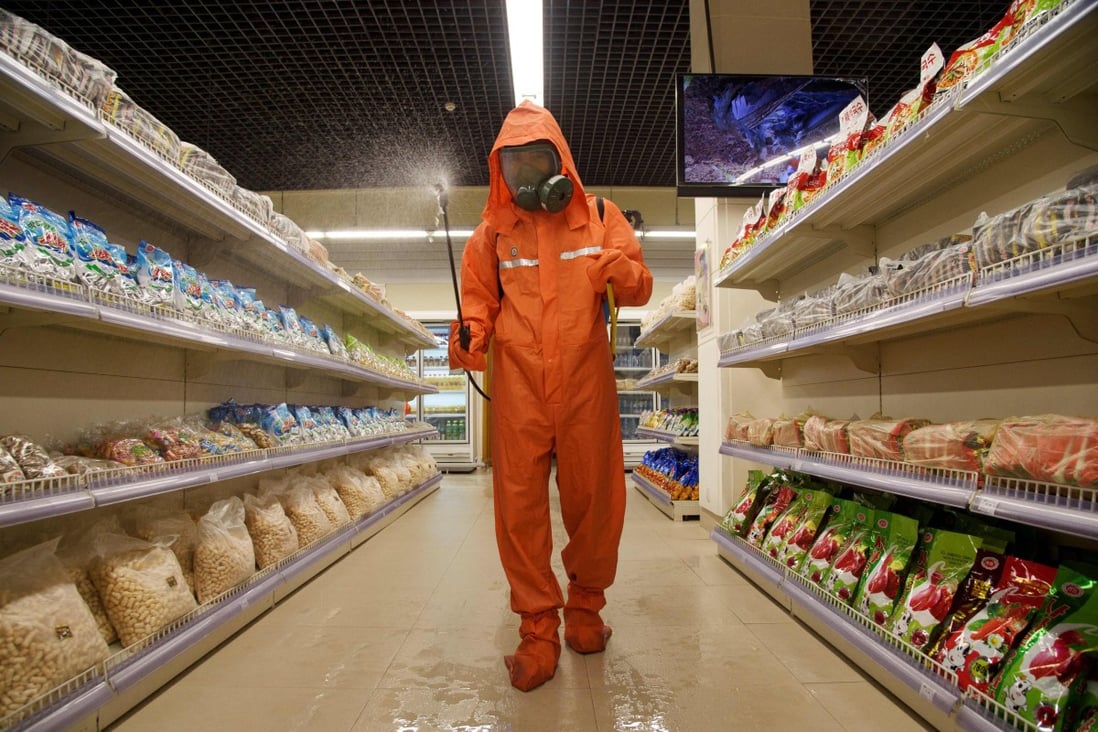 The World Health Organization (WHO) says it is sending Covid-19 aid for North Korea through China's border port of Dalian, despite few signs Pyongyang has eased strict border lockdowns.
In the WHO's latest weekly report for South and East Asia, which covers the period to the end of September, it said it had begun shipments through China's Dalian port, which is near the border with North Korea.
"To support DPR Korea with essential Covid-19 medical supplies, WHO started the shipment through Dalian port, China, for strategic stockpiling and further dispatch to DPR Korea," the agency said, referring to North Korea by the initials of its official name.
The WHO did not elaborate on whether the aid had actually reached North Korea, and a spokesperson for the agency did not immediately respond to a request for comment.
North Korea imposed tough restrictions when the pandemic began last year, sealing its borders and other measures in what it saw as a matter of national survival.
It had tested at least 40,700 people for the coronavirus with no positive results as of Sept. 23, the WHO reported.
Officials in South Korea and the United States have cast doubts on the North's claim to never have had a single Covid-19 case, but no signs of major outbreaks have been confirmed.
An official for South Korea's unification ministry, which handles relations with the North, told the Yonhap news agency that while Chinese customs data showed that maritime shipping routes between North Korea and China appeared to be opening, signs of movement of goods through land routes between the two countries had not been detected.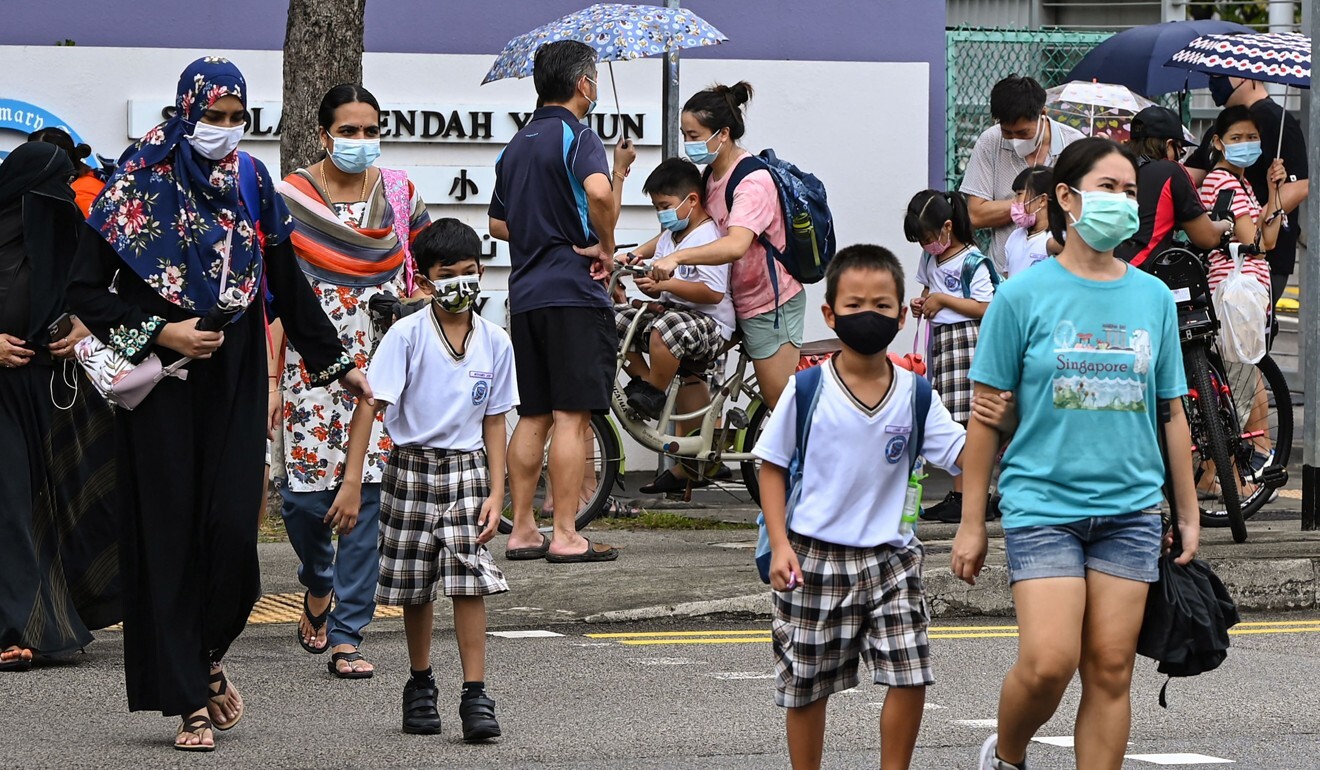 Singapore to ease children back into in-person classrooms
Singapore will begin returning primary schoolchildren to in-person classes from the week of October 11, in line with an approach to support students' socio-economic well-being.
The move comes as Covid-19 infections in the city state continue to hit new highs despite curbs that were reinstated to curb the spread.
Other moves announced on Thursday by the ministry of education included the cancellation of year-end exams for Primary 3 and 4 pupils. Parents of primary school students must also conduct a home ART test on their children before school resumes in person and report results online
The announcement by the government comes at the tail end of two weeks of online school classes, put in place together with reimposed restrictions that cut group gathering sizes and made work from home the default.
Meanwhile, coronavirus cases have continued to climb, though officials have said that it will take time for the curbs to take effect and reduce pressure on its health care system.
The government acknowledged this week in parliament that so-called home-based learning cannot be a full substitute for the school experience. However, schools have been using technology to reduce disruption and maintain social connections.
"On a prolonged basis, it comes at a cost not just to students' learning but also their socio-emotional development and mental well-being. It also imposes a burden to families and society," according to the response.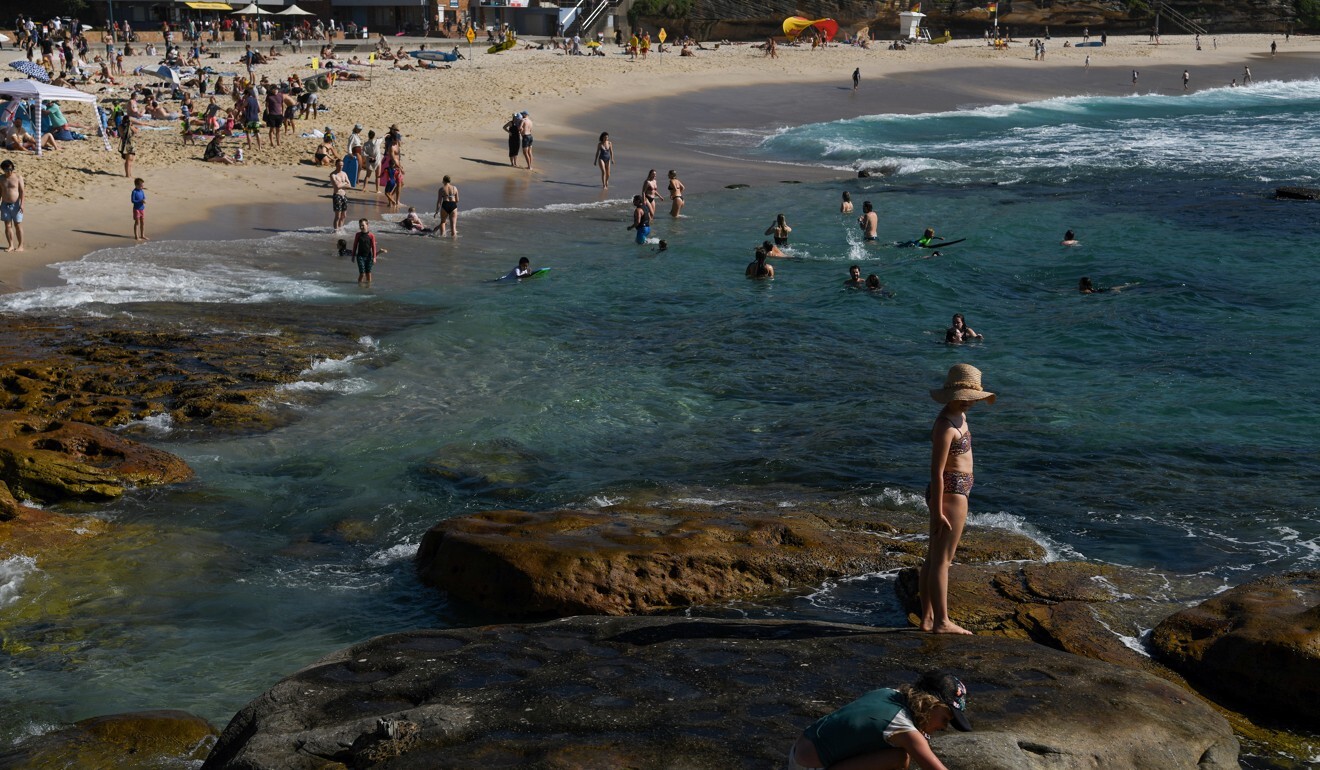 Sydney lockdown to wind down next week
The New South Wales government on Thursday officially gave the go-ahead to begin lifting lockdown restrictions for the fully vaccinated next week after the Australian state crossed the 70-per-cent threshold of double-jabbed eligible residents.
New state premier Dominic Perrottet on Thursday confirmed that the target was hit the previous day as he announced tweaks to the reopening road map put out by his predecessor, Gladys Berejiklian.
Starting on Monday, fully vaccinated Greater Sydney residents, who have been under stay-at-home orders since late June in a bid to battle a coronavirus outbreak, will be allowed to gather outdoors in groups of up to 30 and have up to 10 visitors to their homes.
Retail and hospitality, services like hairdressers and tattoo studios and recreation including gyms and swimming pools will reopen with social distancing capacity limits.
Large outdoor sites like zoos and stadiums as well as indoor entertainment including cinemas and museums will reopen with similar limits.
Greater Sydney residents, who since mid-August have not been allowed to travel further than 5 kilometres from their homes, will be able to travel freely in the area.
Australia, with a population of 25 million, long sought to eradicate the virus with a zero-Covid strategy, but after failing to contain several Delta variant outbreaks, has largely shifted to achieving vaccination targets as a way out of lockdown.
Malaysia buys 150,000 courses of Merck's antiviral pill
Malaysia has struck a deal with US drug maker Merck & Co to buy 150,000 courses of its experimental antiviral pill, the health ministry said on Thursday.
Molnupiravir, which would be the first coronavirus oral antiviral medication if it gets regulatory approval, could halve the chances of death or hospitalisation for those most at risk of contracting severe Covid-19, clinical data has shown.
The data sparked large demand for the drug in Asia, with South Korea, Singapore and Australia announcing similar deals to buy the Merck pill this week. Taiwan and Thailand are also in talks to buy it.
Malaysia's Health Minister Khairy Jamaluddin said the government signed a letter of undertaking for the purchase on Thursday.
"This decision was made as we prepare to transition into an endemic phase, where we can coexist with the virus by adding new innovative treatments as 'weapons' to fight Covid-19, apart from vaccinations and other public health measures," Khairy said in a statement.
Malaysia has recorded nearly 2.3 million infections, the third-highest in Southeast Asia, but has gradually lifted movement restrictions in recent weeks as the number of new cases declined amid a ramped-up vaccination programme.
About 64 per cent of Malaysia's 32 million population are now fully vaccinated, including 88 per cent of adults.
Red Cross gives vaccines to Thai migrant workers
The Thai Red Cross Society kicked off a vaccination campaign on Tuesday for migrant workers, one of the country's most vulnerable groups that has been largely left behind in the broader Covid-19 inoculation roll-out.
About 300 workers received their first doses along with a small number of undocumented refugees as part of a campaign due to run until the end of the month that is initially targeting 5,000 workers.
"The more migrant workers we're able to vaccinate, the better for the Thai people, too," said Tej Bunnag, secretary general of the Thai Red Cross Society.
Official government data shows about 2.35 million migrants have permits to work in Thailand, but the International Organization for Migration estimates there are closer to 4 million to 5 million migrant workers.
Many live in cramped quarters in industries including construction, manufacturing and seafood industries. Their lack of access to health care has made getting vaccinations a challenge.
"We're so happy that we will be safe now... We all came in a big group because we're afraid to die," said Pesan, 35, who has lived in Thailand for more than 20 years.
"Finally there's someone who's lending us help," he said.
The Thai government, which has not released vaccination data for migrant workers, earlier this year closed hundreds of construction sites and prevented workers from leaving their camps for a month following Covid-19 outbreaks in Bangkok.
The International Federation of Red Cross and Red Crescent Societies (IFRC) said the Thai Red Cross has set aside 10,000 of 100,000 doses of the Sinopharm vaccine donated by the Red Cross Society of China – enough to fully vaccinate 5,000 migrant workers.
The rest of the batch would be allocated to other vulnerable groups, including people with disabilities, IFRC said.