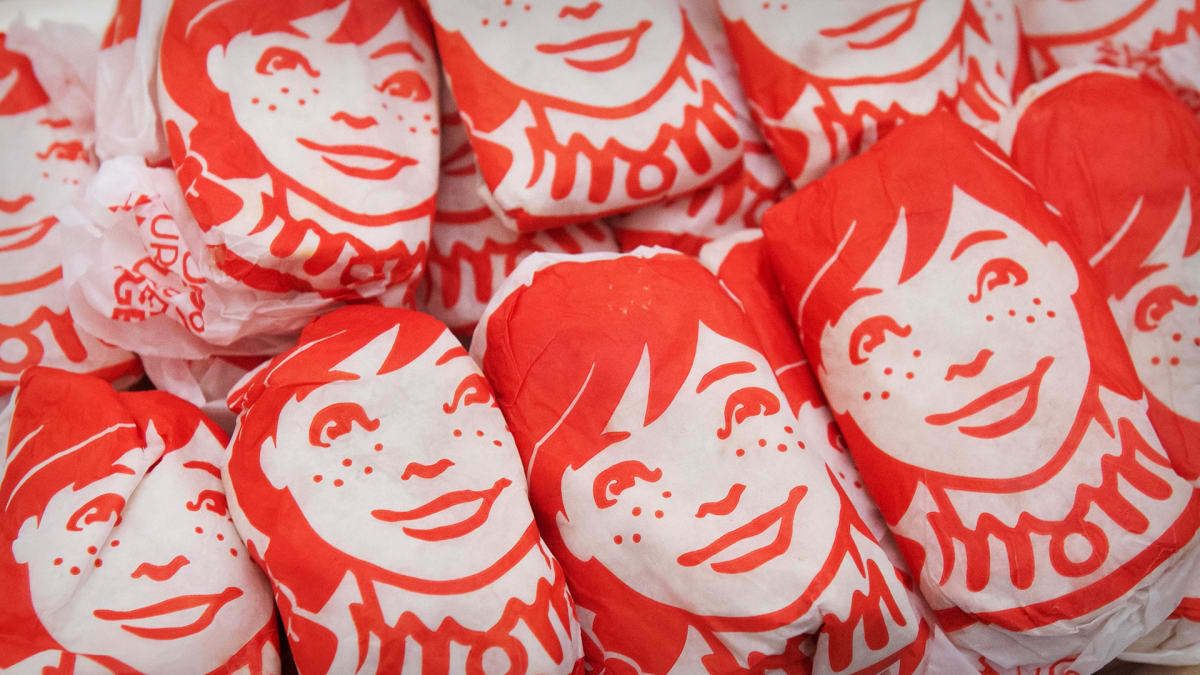 It's the wise fast-food connoisseur who knows that imitation is the sincerest form of flattery.
So it goes at fast food powerhouse Wendy's (WEN), who's rolling out a new "Snack Wrap" that looks like a McDonald's (MCD) fan favorite that's no longer on the Golden Arches' menu.
DON'T MISS: Famous Wendy's Menu Item Being Sold Someplace New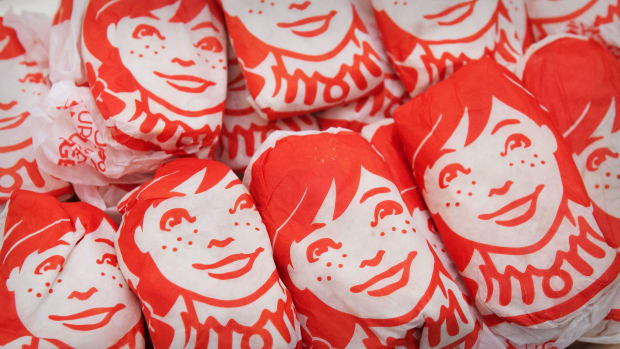 Wendy's Takes on McDonald's
Wendy's new Grilled Chicken Ranch Wrap seeks to capitalize on the demand for slimmer, lower-calorie sandwiches, and the wrap seems like the way to go.
McDonald's used to offer a similar chicken "Snack Wrap" (the main difference is Wendy's version is grilled while the McDonald's chicken wrap was fried) which was largely discontinued in 2016. While the McDonald's Snack Wrap resonated with customers, franchise owners reportedly viewed the sandwich as being too difficult to make, and kicked it off the menu for good by 2020.
While McDonald's fans squawked over the demise of the Snack Wrap – a recent Change.org petition to bring the wraps back resulted in 17,259 signatures – Wendy's is stepping up to the plate with its own chicken wrap – while flipping the bird at its competitor.
"Wrapped in a warm tortilla and filled with diced grilled chicken, shredded cheddar cheese, fresh romaine lettuce, and a creamy ranch sauce, the new handheld Grilled Chicken Ranch Wrap is more than just a snack. It is the perfect flavor-packed meal for people on the go," Wendy's notes on its website. "Some say it's the only chicken wrap worth obsessing over."
Even Wendy's top executives got into the act.
"It's no secret that at Wendy's, we know Ranch," said John Li, Vice President of Culinary Innovation for The Wendy's Company. "There are many who've tried to master the grilled chicken wrap, but we're not snacking around with our offering."
Despite the barnyard banter, McDonald's has no plans to recycle its Snack Wraps back onto the menu, with the company confirming that sentiment in comments to The Takeout in August 2022.
"(McDonald's) has no plans to bring Snack Wraps back to nationwide menus in the United States at this time," a company spokesperson told The Takeout.
So there it is, snack wrap lovers. While nothing's ever final in the fast-food market, it looks like Wendy's has won this game of chicken.