US accused of 'playing ethnic card' to sow discord in China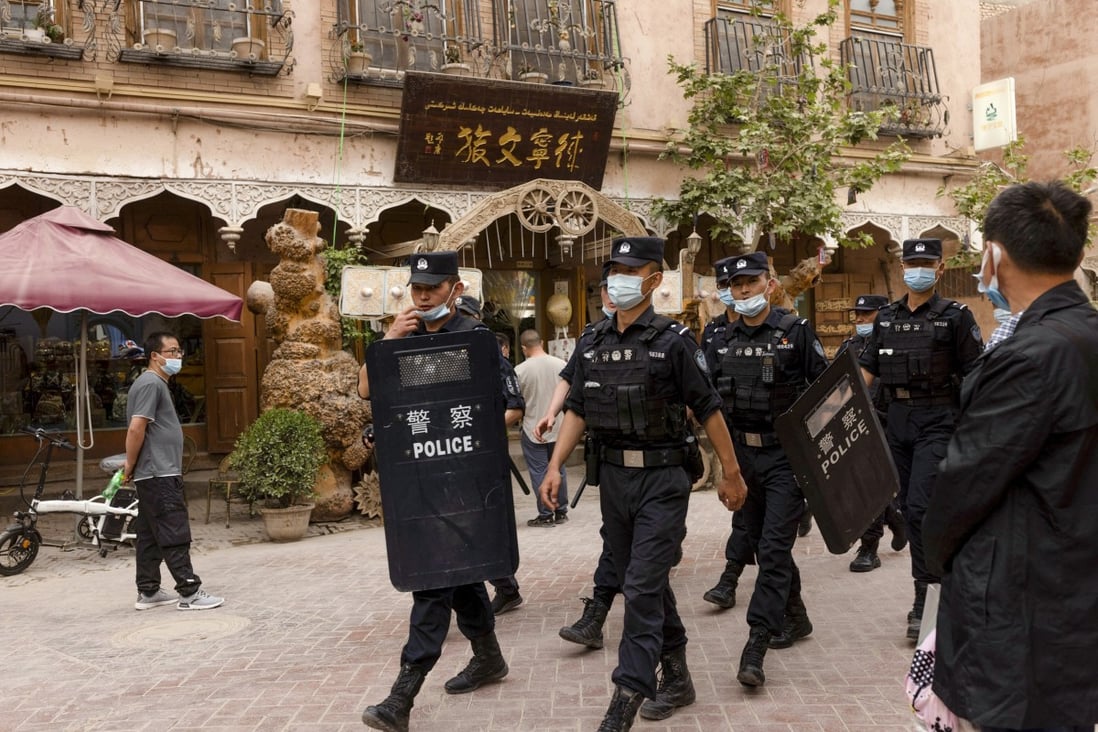 The United States and its Western allies are using ethnic issues to sow discord in China and officials in charge of ethnic policies must guard against such infiltration to build a strong sense of shared community among the Chinese people, a senior Communist Party disciplinary official warned.
Zhou Xiaoying, from the Central Commission for Discipline Inspection, recently wrote in official media that while China's national rejuvenation mission had "a bright future", it also faced both "foreseeable and unforeseen risks".
"The sense of a shared community for the Chinese nation is not strong, and the US and its Western allies are trying to play the 'ethnic card' to attack and vilify, and suppress and contain China," Zhou wrote in an article published in China Discipline Inspection and Supervision News on Thursday.
Zhou's article was primarily addressed to officials of the United Front Work Department, an umbrella body responsible for ethnic and religious issues as well as overseas Chinese affairs.
Chinese treatment of minority groups has attracted frequent international criticism, especially in recent years following accusations of mass detentions and the use of forced labour in Xinjiang – charges Beijing has denied.
Zhou told the united front officials to "keep a close eye" on universities and colleges, cultural and entertainment businesses, and the media to ensure that ideological discipline is strictly enforced.
"[We] must strengthen our supervision over the narrative of our ideological and political works," she wrote. "The key is to keep a close eye on the 'podium' of colleges and universities, the 'stage' of cultural and arts circles, and the 'platform' of media."
Zhou also warned that she and her inspectors would sternly punish "two-faced people who only shout slogans but don't do any work".
Zhou spent over three decades in the northwestern province of Qinghai, where there are sizeable minorities of Tibetans and Hui Muslims.
She was appointed the top disciplinary inspector at the National Ethnic Affairs Commission in 2016 and promoted to the top supervisory role at the United Front Work Department two years later.
Alfred Wu, an associate professor at the Lee Kuan Yew School of Public Policy at the National University of Singapore, said Zhou's article followed last month's ethnic affairs work conference, where President Xi Jinping told cadres to "eradicate poisonous thoughts of ethnic separatism and religious extremism".
"Since Xi has taken a hardline stance at the conference, it is not surprising that Zhou's article adopts a very combative tone, cloaked in stern and harsh language to warn the cadres not to slack," Wu said.
An ethnic policy researcher at the Chinese Academy of Social Sciences said Beijing used a combination of methods to ensure discipline and loyalty in its ethnic and religious affairs team, and the "whip is one of the most effective tools".
"Some softer hands or those deemed as giving in to or even colluding with ethnic or religious forces are being dealt with. Some were asked to step down early or semi-retired to avoid major turbulence.
"Some are being investigated and even publicly named and shamed, a strategy best described as 'killing the chickens to scare the monkeys','' said the researcher who asked not to be named as he was not authorised to speak to overseas media.