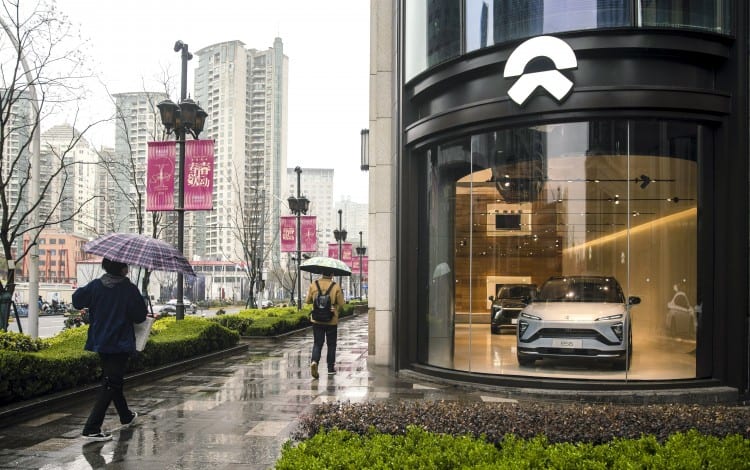 Tesla (TSLA) shares moved higher Monday trading following another series of price adjustments for its Model Y that came shortly after the U.S. government lifted the threshold for crossover vehicles to eligible for climate-linked tax credits.
The Treasury said Friday that crossovers priced at less than $80,000 would be fall within the scope of its $7,500 tax credit, allowing for companies such as Tesla to both lift the price of its Model Y Long Range by $1,000, to $54,990, and still have room to offer buyers software and component additions.
The price of the Model Y Performance was also increased by $1,000 to $57,990 per unit. 
Tesla CEO Elon Musk told investors last month that orders for the month of January to date were "the strongest in our history" and were nearly twice the rate of Tesla's global production, allowing Tesla to at chip away at price cuts that were implemented late last year.
Prior guidance from the Treasury, based on the $430 billion Inflation Reduction Act bill approved by lawmakers in August, had put the price threshold for all vehicles at $55,000, basing its decision on so-called 'CAFE standards from the Environmental Protection Agency. 
The new $80,000 threshold, however, is based on "consumer-facing EPA Fuel Economy Labeling standard", the Treasury said,  a change that will "allow crossover vehicles that share similar features to be treated consistently."
Tesla shares were marked 2.5% higher in Monday afternoon trading to change hands at $194.83 each, a move that would extend the stock's year-to-date gain to around 80.25%.
Last week, Tesla's decision to cut car prices in China provided a big boost to sales in the world's biggest EV market over the month of January, with data from the China Passenger Car Association (CPAC) indicating the group sold 66,051 cars over the first month of the year, an 18% increase from December and 10% higher than 2022 levels.
Tesla reduced the starting price of its Model 3 sedan by around 13.5% in China, according to data from its website, and lowered the price of its Model Y by around 10% to 259,900 yuan, the equivalent of around $37,660, as it deals with increasing competition from China-based rivals in the world's biggest car market.
"The Chinese market is the most competitive. They work the hardest and they work the smartest," Musk told investors last month. "I have a lot of respect for the China car companies that we're competing against."
"Our Tesla China team is winning in China," he added. "And I think we actually are able to attract the best talent in China. So hopefully, that continues."