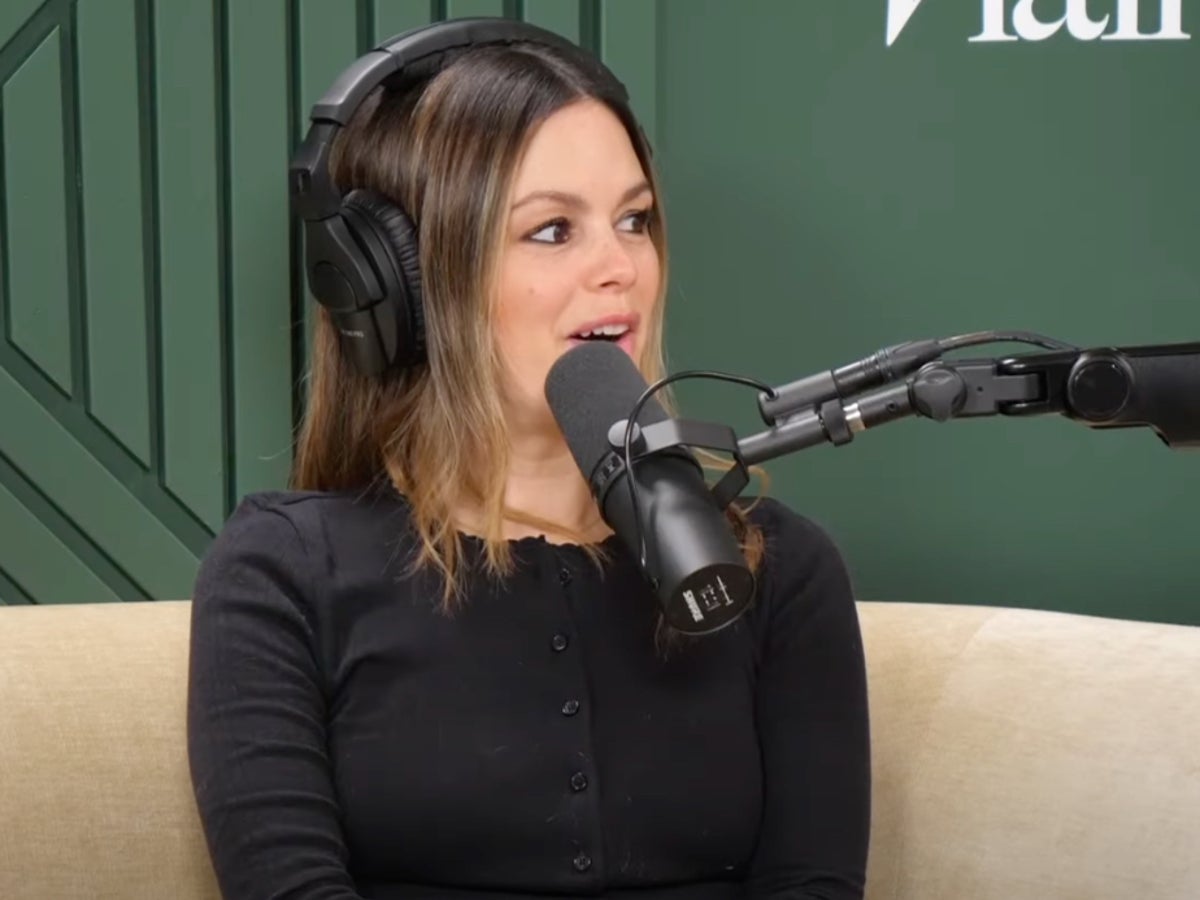 Rachel Bilson and Nial Viall have confessed that they once pretended to be in a romantic relationship with each other.
The pair recalled how they sparked romance rumours a few years ago, when they were first spotted out with a few friends, during a recent The Viall Files podcast. Back in 2019, they also made headlines for the flirtatious comments that they left on each other's Instagram posts.
Speaking on the podcast, Bilson confirmed that all these comments were just for show, explaining: "No, Nick and I never dated." Viall agreed, before adding: "We did troll the internet."
Bilson explained that while they did interact with each other's posts, they were just "messing around". The former Bachelor star then noted that they were "both technically single" at the time and just "wanted the attention".
When they were asked if they ever felt open to the possibility of actually dating, they both said no. "I don't think it ever got to a point where that was a thought," The O.C. star explained.
Viall then described how their friendship first formed, before they once considered doing a podcast together.
"She was on my podcast, we became good friends. I had this idea, we almost did a Bachelor podcast together," he said, as Bilson confirmed that she's been a big fan of the Bachelor franchise.
"It was going to be called Making Love With Nick and Rachel," he added. "I had an Instagram saved already for it. Then she got some gig, and then she bailed on me."
The podcast host noted that as he was "planning the show" with the actor, they were "trolling each other" to get publicity for the project.
Bilson added: "It was literally to get attention for the podcast. It was like, 'OK, it's a tease-up to what we're doing.' Even though it didn't come to fruition, that was the intention."
Although their podcast didn't happen, Viall acknowledged that things ultimately "worked out" and that they were both "thriving", as the Hart of Dixie star now hosts her own podcast, Broad Ideas with Rachel Bilson.
Back in July 2019, the pair's rumoured romance first made headlines when Viall interviewed Bilson for an episode of his podcast. At the time, he "professionally" confessed to sliding into her DMs to invite her to the show.
"I knew that Rachel was a big Bachelor fan," he said. "I've been a fan of Rachel for some time. I had noticed throughout, maybe the past couple of years, there was one time I think you might have commented on my Instagram and I noticed it. I was like, 'Really? This is very exciting for me.'"
The following month, the pair exchanged sweet comments on Instagram, as Viall wrote "cute dress" in the comments of one of Bilson's posts, as reported by E! News. The publication also reported that Bilson commented on one of Viall's Instagram photos, from when he was on The Bachelor, writing: "Sweet cuffs."
Since then, the fake couple have gone on to have their own relationships, as Bilson dated Bill Hader for almost a year, before they broke up in June 2020. Viall started dating his now-fiancée, Natalie Joy, in July 2020.
Bilson also confirmed, during an episode of Alex Cooper's Call Her Daddy podcast, in September 2022, that she was in a relationship, but didn't reveal who it was with.