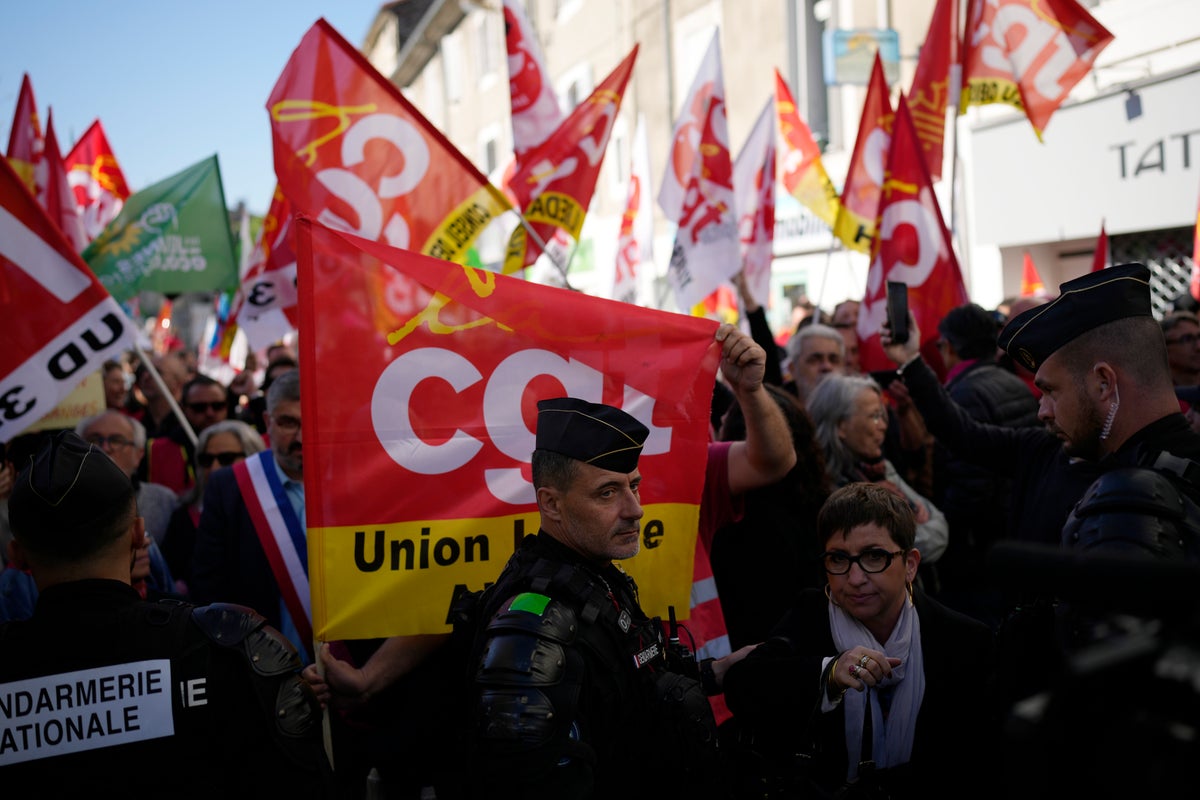 Hundreds of people opposed to the law raising the retirement age from 62 to 64 gathered on Thursday in a small town in southern France ahead of President Emmanuel Macron's planned visit, while some other scattered protest actions were staged across France.
Macron's trip to the town of Ganges comes amid a concerted new effort by him and his government to move on from the furor caused by the pension change.
People could be heard singing what has become the anthem of the retirement protests: "We are here, we are here, even if Macron doesn't want (us to be here), we are here."
The French president was to meet teachers and students at a middle school, where he was scheduled to promote his education policies. At his arrival, the site was affected by a power cut, which the local branch of the hard-left CGT union said was a protest action.
Dozens of police officers were deployed in the small town to prevent the crowd from getting close to the school. They briefly used tear gas to disperse people when some tried to storm the barriers.
On Wednesday, Macron went to eastern France, where he mingled among a crowd for the first time since he enacted the law last week. Many seized the occasion to voice their anger.
Raising the retirement age has ignited a months-long firestorm of protest in France. Opponents have been even more infuriated after Macron's government in March forced the legislation through parliament, using special government powers.
The CGT union has called for scattered protest actions across the country. In Paris, hundreds of people gathered for a peaceful demonstration at the Gare de Lyon train station.
Some protesters in the northern city of Lille walked along the railway line, blocking all train traffic for about one hour. They then left the site peacefully.
Several unions joined a strike at the national railway company SNCF, slightly disrupting train traffic Thursday. Some regional lines and Paris suburban trains were affected, while high-speed trains were running almost as normal, the SNCF said.