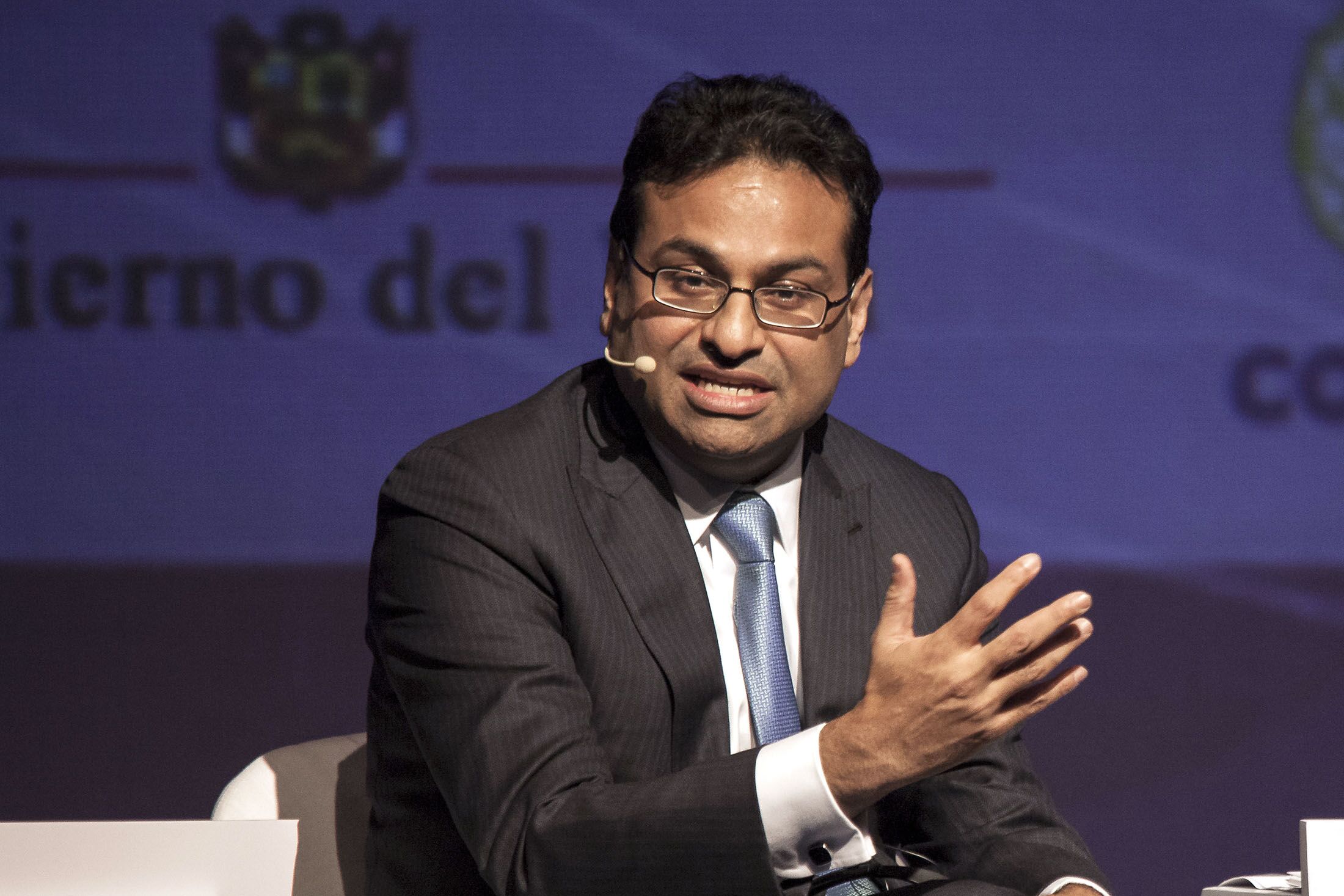 Starbucks Corp. said Laxman Narasimhan has assumed the role of chief executive officer on Monday, two weeks earlier than planned.
Narasimhan, 55, has also joined the company's board of directors, Starbucks said in a statement. He began working at the coffee giant in October and has spent the last few months getting to know the operations at more than 30 stores, manufacturing and support facilities. He also earned a barista certification. 
He replaces company founder Howard Schultz, who had served as interim CEO since returning in April.  
"Laxman's intensive immersion into the business coupled with his extensive experience as a proven brand builder, innovator and operator have uniquely prepared him to lead Starbucks into its next phase of growth," Board Chair Mellody Hobson said in a statement. 
Starbucks has its annual shareholder meeting on Thursday, which Narasimhan will lead.
Narasimhan was previously CEO of Reckitt Benckiser Group Plc. He was also an executive at PepsiCo Inc., a Starbucks partner for ready-to-drink products, and a McKinsey & Co. consultant. He studied mechanical engineering and holds an MBA from University of Pennsylvania's Wharton School.
Monday also marks the end of Schultz's third stint leading the company he founded. Since returning to the helm in April, Schultz has restructured management, redesigned cafe and store formats and introduced new products. 
"As I turn Starbucks over to you now, know that you have my utmost confidence, trust and love," Schultz wrote in a memo to staff. "You all are the future of Starbucks."
Starbucks has faced a growing union push at some of its US stores, a movement that started in 2019. Schultz is due to testify before a key US Senate panel on March 29. The US National Labor Relations Board has complained that Starbucks uses illegal tactics to thwart union organizing efforts.  
The company's shares rose less than 1% at 9:33 a.m. in New York trading. The stock is little changed this year, trailing the S&P 500 Index's 2% gain. Starbucks lost 15% in 2022, its biggest drop since 2008.
©2023 Bloomberg L.P.