Keeping it in the family: heirs to Hong Kong heritage restaurants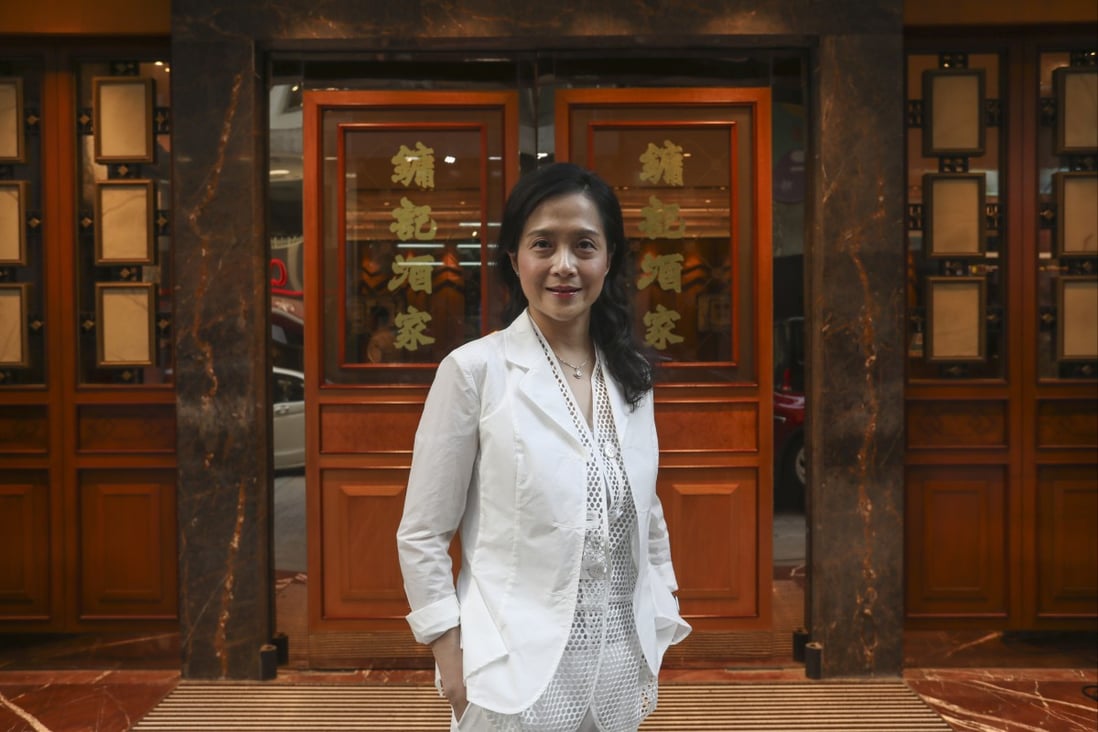 When she was a young girl, Yvonne Kam Kiu-yan would visit Yung Kee, a Chinese restaurant in Hong Kong's Central district famous for its roast goose, on special occasions. Although her family owned the restaurant, it was always a treat for her to dine there.
"Before dinner, while the adults played mahjong, we would play on the staircase with our cousins and other customers' kids," Kam reminisces.
Now Kam spends much of her time in the restaurant or the offices upstairs. Officially, she is the chief financial officer, but as a third-generation co-owner of this Hong Kong icon, she has become its public face.
Her grandfather Kam Shui-fai founded Yung Kee in 1936, originally as a dai pai dong, or food stall. The business grew steadily: it was officially incorporated in 1942, and in 1964, moved to its current location – a gold-mosaic-tiled, 10-storey landmark – on Wellington Street, a building the business owns and which wealthy patrons and celebrities continue to visit for its famous charcoal-roasted goose and classic Cantonese fare.
It wasn't a given that Yvonne Kam would enter the family business. A chartered accountant, she was asked by her father, Kam Kwan-lai, to join Yung Kee part-time as financial controller in 2005.
"Whoever looks after the numbers has a lot of power," Kam says. "Dad wanted someone trustworthy and reliable to oversee the restaurant operation." Her role grew because, "in order to understand finances, I need to understand the whole operation, not just money".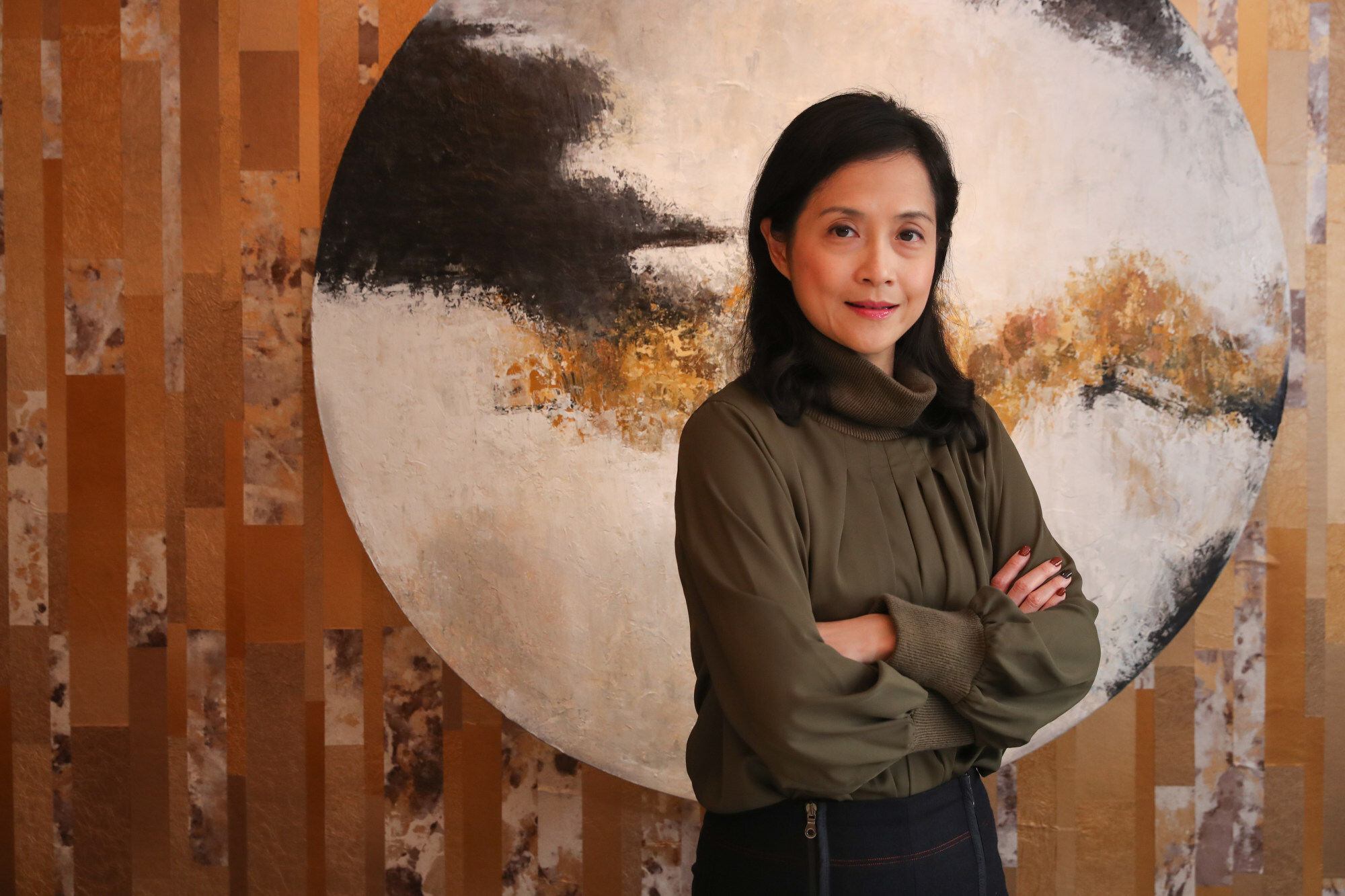 She spearheads efforts to modernise Yung Kee, walking a tightrope to attract new generations of diners while keeping loyal customers happy and protecting the brand.
It is one of several challenges she has faced: as a woman in a male-dominated industry, it took years for her to win the trust of the chefs and other staff; a very public family feud between her father and his older brother almost forced the restaurant to close; and she opened a contemporary offshoot, Yung's Bistro in Tsim Sha Tsui, amid anti-government protests in Hong Kong in 2019 which were followed by the coronavirus pandemic.
As Yung Kee prepares to officially celebrate its 80th anniversary next year, Kam is optimistic. The restaurant has undergone major renovations and become a "living museum" that celebrates culinary and arts and crafts "masterpieces", she says.
The marbled, modernist stairwell that Kam remembers so fondly is still there. Comfortable banquettes have been installed and the original floor tiles relaid in the first-floor dining room, which is designed to reflect a contemporary teahouse, while plush green carpet cushions the footsteps of staff and customers in a second-floor fine dining and event space, which features a magnificent dragon-and-phoenix wall that makes the perfect backdrop for Instagram-worthy photos.
Kam stresses that Yung Kee is not only for high-end dining. She says the ground floor is ideal for casual meals, and people are "always welcome to come any time of day for inexpensive roast meats and rice, or wonton noodles".
Diners won't see the biggest changes, which involved upgrading the kitchen and moving the charcoal stoves – the only ones of note left in Central – from one side of the kitchen to the other.
Complex red tape had to be navigated to ensure the irreplaceable licence for the precious stoves could be retained, and Kam jokes that "compared to the opportunity cost of keeping the stove, the price of our roast goose is actually really cheap".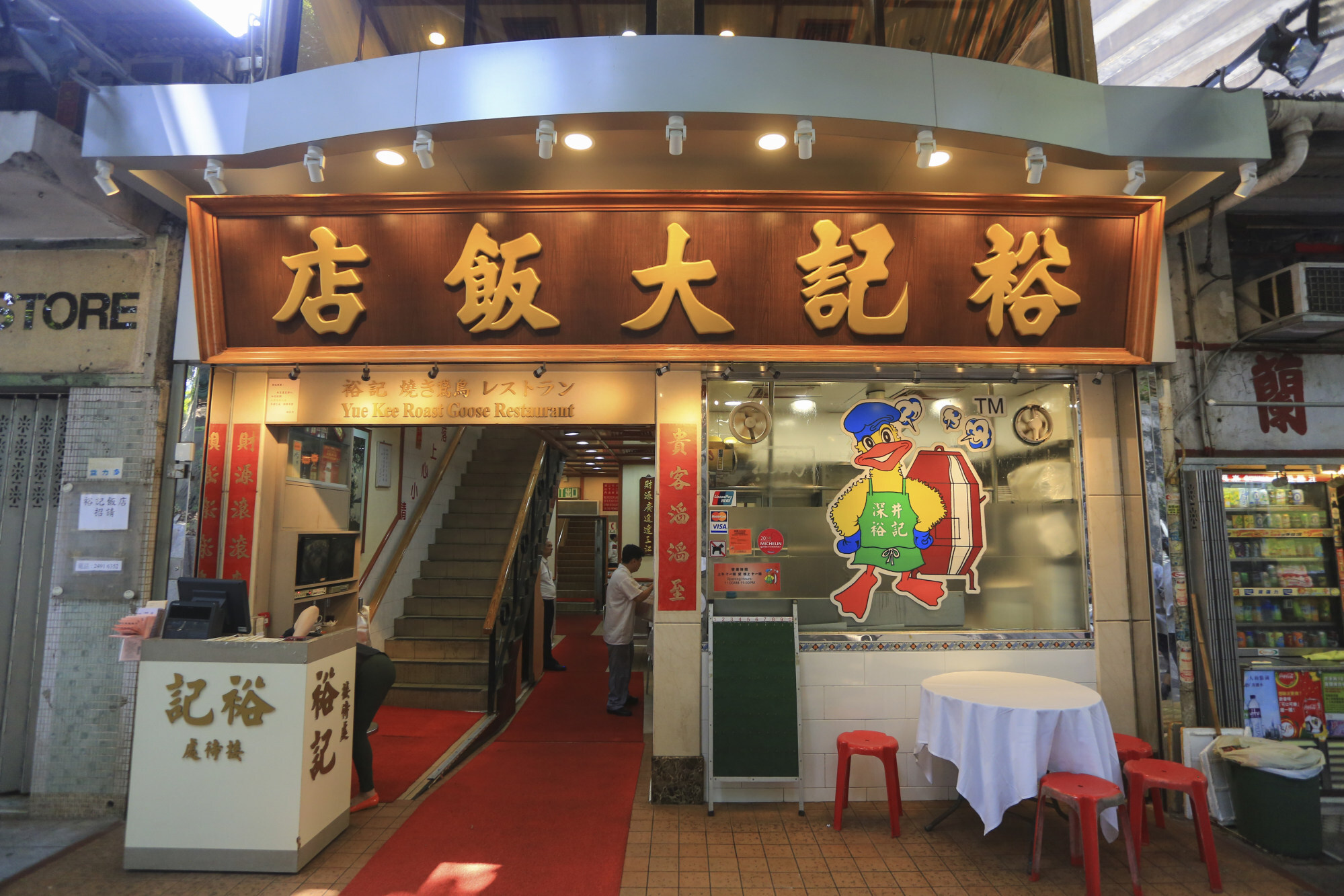 Other efforts to modernise are more noticeable: individually plated dishes, attractive crockery, and food made to be photogenic – not always an easy task in Cantonese cooking.
Taking a different tack is James Ng, the grandson of Ng Chun Yim, who founded Yue Kee in Sham Tseng, Tsuen Wan, in 1958. What started as a humble cha chaan teng, or tea restaurant, is now a sprawling destination for charcoal-roasted goose, and a flag-bearer for the local Chiu Chow community.
Following a fire in 1992 which took the lives of his grandparents, Ng's father and siblings rebuilt the restaurant, and take turns managing it. Although invited to help, Ng chose to study fine arts in London, completing his masters at the prestigious Royal College of Art.
Instead of becoming an artist, however, Ng returned to Hong Kong in 2016, unsure of what to do next. One evening, he and his parents were watching a documentary about a long-standing restaurant in Sham Shui Po that was closing. "We wondered if that could become us," he says, and it spurred them into action.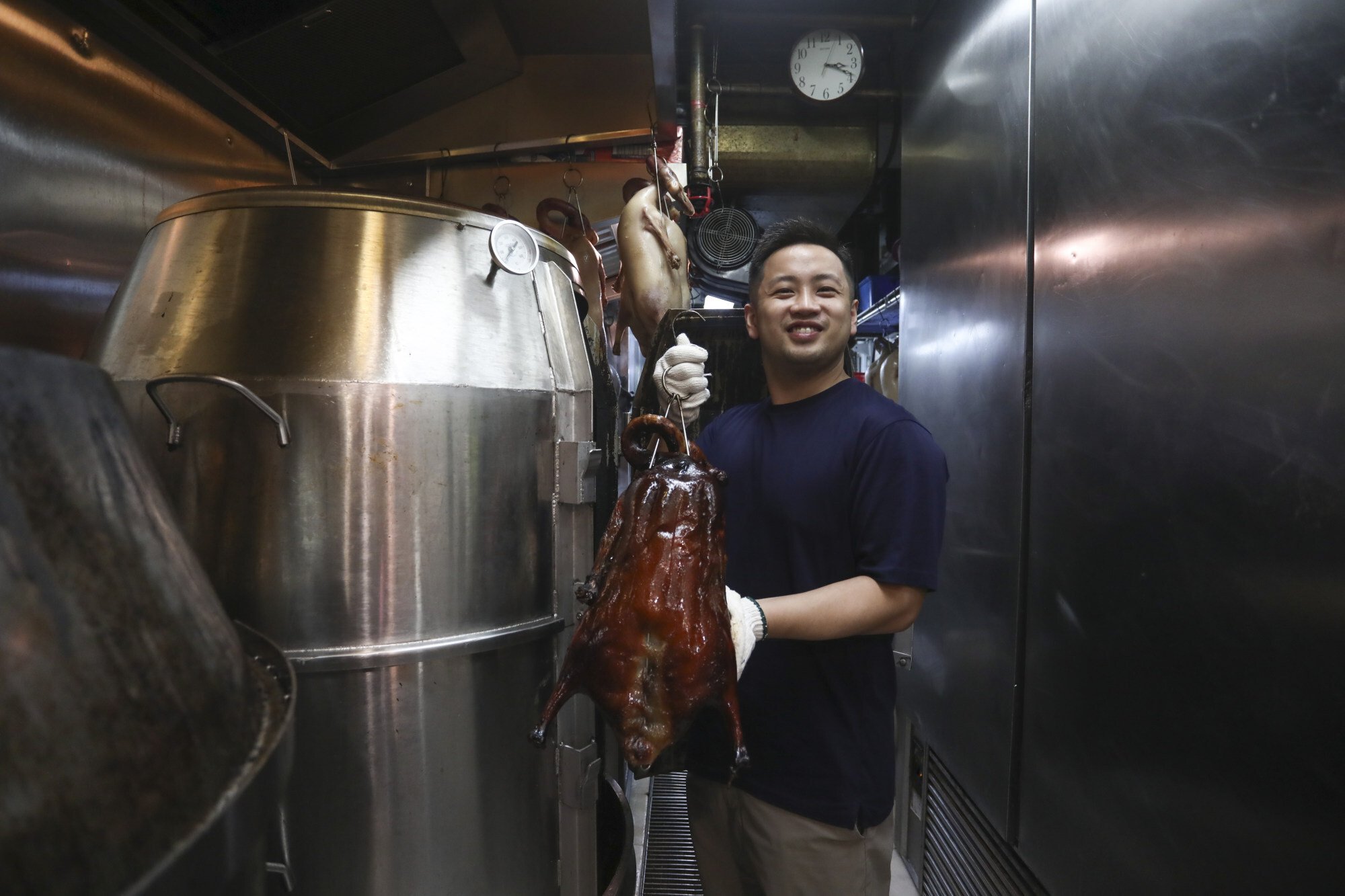 Rather than drafting Ng into Yue Kee, they sought to make roast goose more accessible, and Goose Manor, in the bustling heart of Tsim Sha Tsui on the Kowloon peninsula, opened in December 2017. "The point of Goose Manor is to let the food at Yue Kee pass on, to let people eat the same goose, without having to travel so far," explains Ng.
While the new venue doesn't have charcoal ovens, "our supply chain and recipes are the same", says Ng. The two chefs in charge of roast meats and the kitchen have cooked at the original Yue Kee, and "we use the same goose, same marinade, same coating and master stock, but with slight variations to appeal to more urban diners".
In a sign of more health-conscious times, Ng feels the need to inform guests that the most prized part of the goose, the leg, is fatty. "People order the thigh and say it's too fat, so now we even write it down in Chinese on the menu that it's fei mei, which means fat beauty," he explains.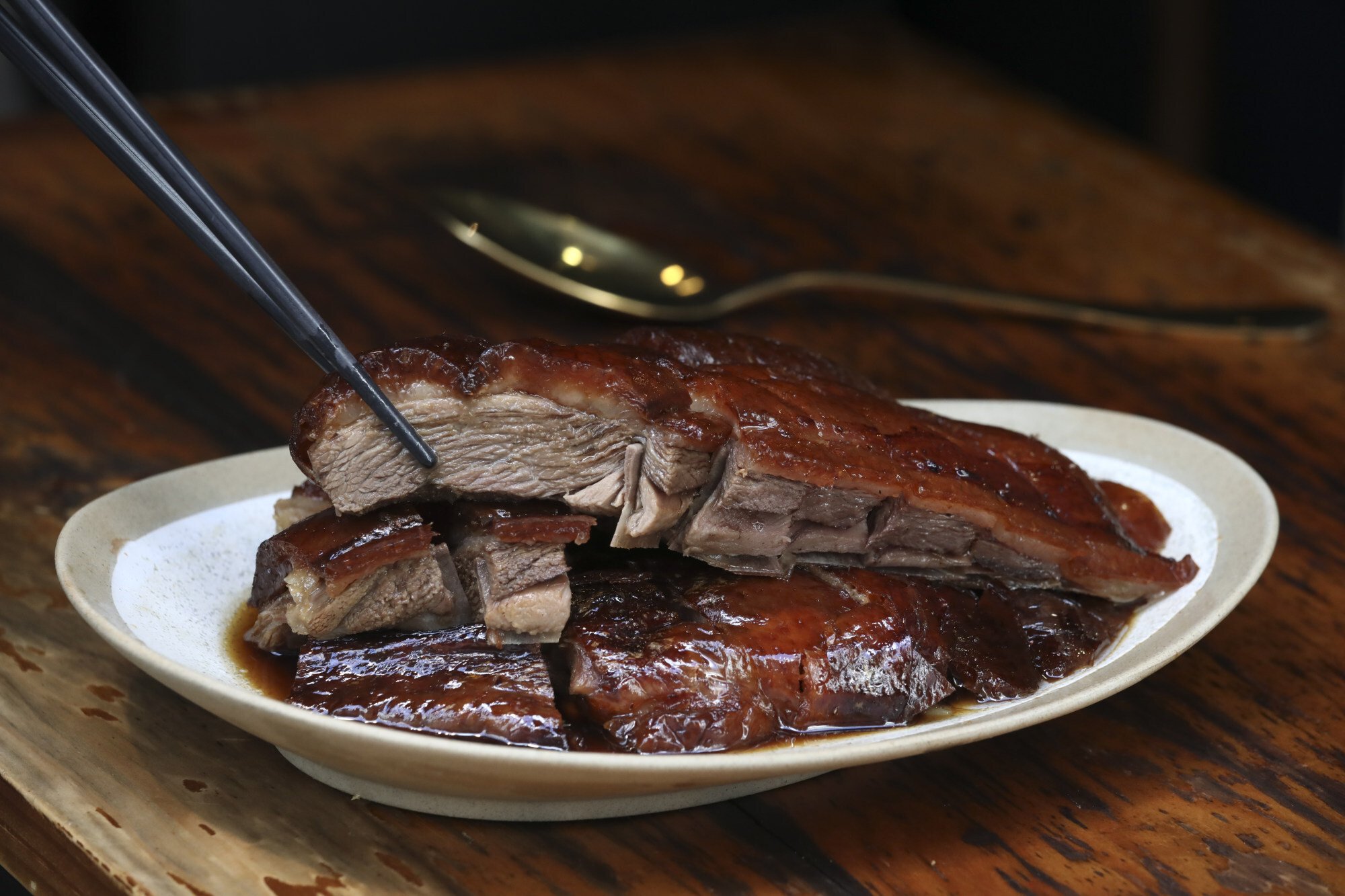 Asked why they chose a different name for the new outlet, Ng says it is to appeal to younger diners. "If I call it Yue Kee, people might think it's an extension of the old shop and it won't attract young people".
Goose Manor's design is more modern cafe than old Chinese restaurant, but "keeping tradition is important and I haven't changed the goose, I just have more freedom to do what I want", says Ng.
Gigi Ng is the fourth-generation owner of Ser Wong Fun in Central, which has a history dating back to 1895. She hadn't planned on entering the family business. A qualified engineer, she had been working for an engineering consulting firm in Toronto until her father's illness brought her back to Hong Kong in 2000.
"My parents didn't go anywhere – they treated Ser Wong Fun as a second home, working long days," she says. "Other family members don't want to take over because it's so much work." So she stepped in.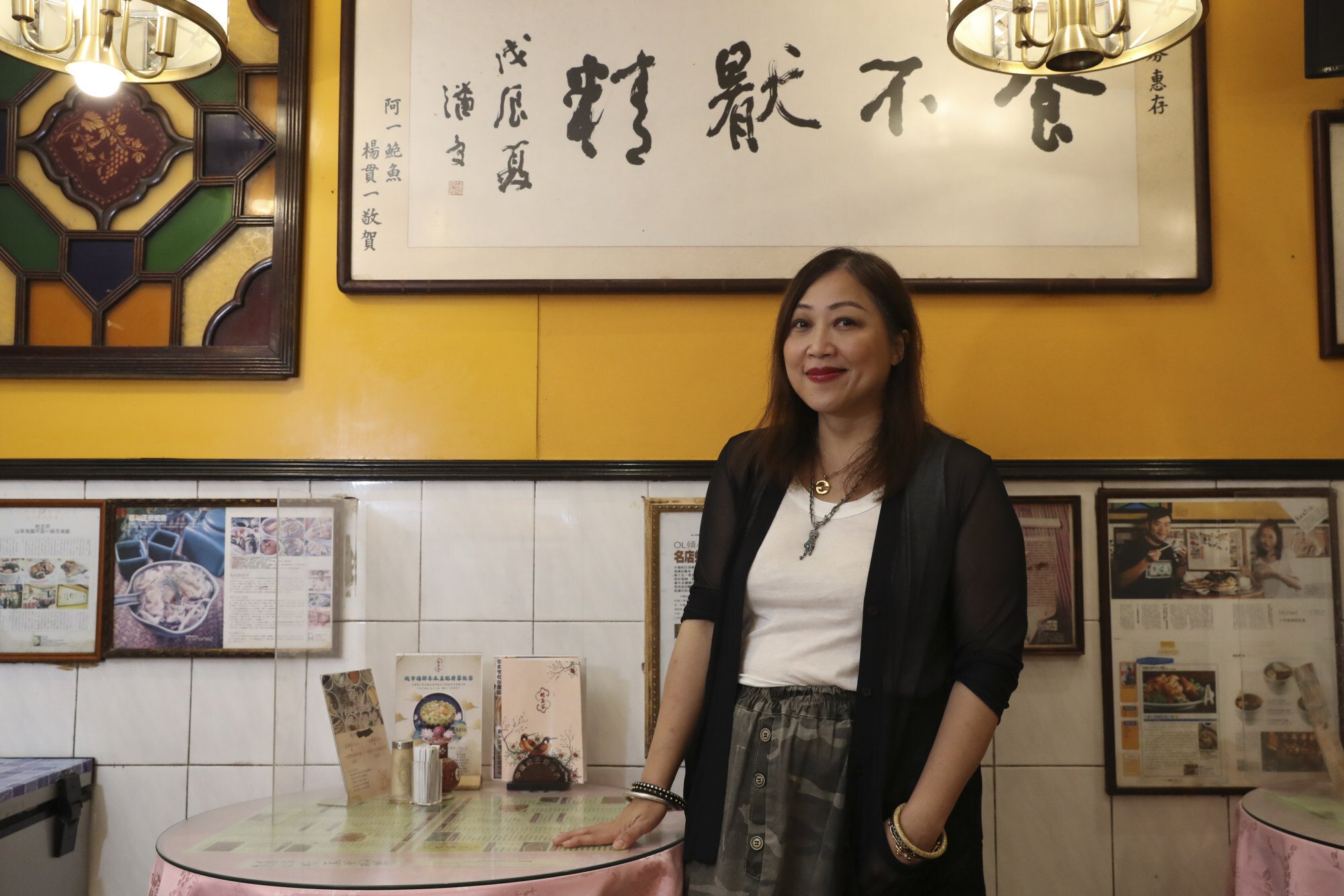 The restaurant celebrates its 80th year in Hong Kong this year, having relocated from Guangdong in 1941. Founded by her great-grandfather Ng Gwai Fun in 1895, it has grown from purveyor of snake-based tonics to promoter of traditional Cantonese cuisine, with a vast menu that spans roast meats, preserved sausages, soups and stir fries.
Snake soup remains its speciality, made the traditional way with five kinds of snake. Making it is a labour-intensive process: hand-shredded meat is cooked with chicken, Chinese ham, citrus peel, mushrooms, sugar cane and fish maw. The health benefits touted for snake soup include improved circulation and a boost to the immune system.
Gigi Ng has worked tirelessly to broaden Ser Wong Fun's appeal. This includes taking part in numerous collaborations, such as a pop-up at Michelin-starred Thai restaurant Paste in Bangkok, vegetarian dinners using Green Monday's plant-based products, and a joint restaurant venture (with Charles Choi, CEO of Tian Tian Catering Group), Four Seasons Fun Fong, in Sha Tin, in Hong Kong's New Territories.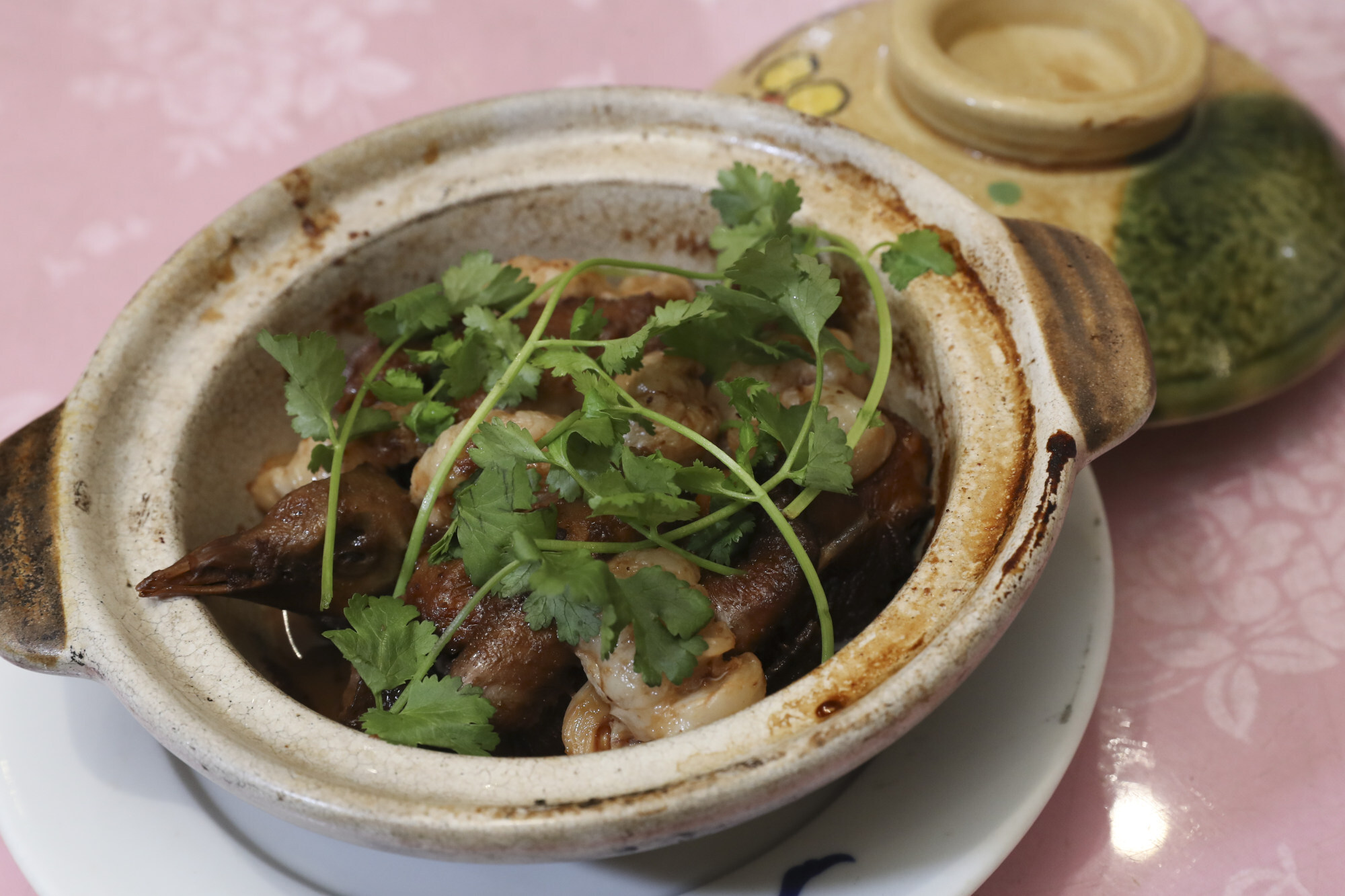 New dishes have been introduced that can be enjoyed beyond the cooler months when snake soup is traditionally consumed. Her favourites include braised pigeon with dried plum, hawthorn and lychee, and steamed crab with minced pork, egg yolk and deep-fried dough.
With Chinese restaurants especially hard hit by the pandemic, Gigi Ng is philosophical. "We don't know what the future holds, that's why we're trying so many new things."
While she, Ng and Kam have taken different approaches to preserve their families' legacies, they are united in their desire to serve as ambassadors for Hong Kong cuisine and for the city itself.
Yung Kee 32-40 Wellington Street, Central, tel: 2522 1624
Yue Kee 9 Sham Hong Road, Sham Tseng, tel: 2491 0105
Goose Manor Kowloon Centre, 39 Ashley Road, Tsim Sha Tsui, tel: 2387 1133
Ser Wong Fun 30 Cochrane Street, Central, tel: 2543 1032
Like what you read? Follow SCMP Lifestyle on Facebook, Twitter and Instagram. You can also sign up for our eNewsletter here.