Giant Bronze Age gold mask comes to life on Chinese rice fields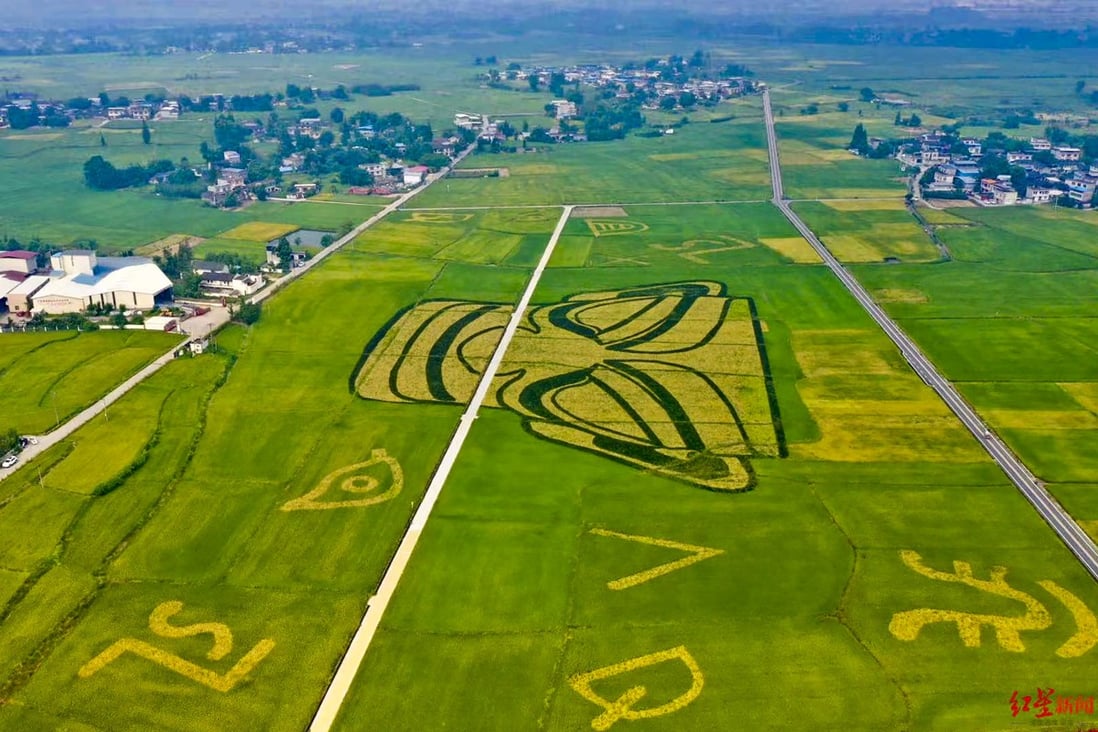 A huge dig in southwestern China earlier this year unearthed hundreds of artefacts from more than 3,000 years ago, including a gold mask that may have been worn by a priest.
Now, farmers near the Sanxingdui archaeological site in Guanghan, Sichuan province, have created a giant reproduction of the famous Bronze Age gold mask – on their rice fields.
In March, archaeologists revealed the discovery of a broken gold mask, possibly worn by a priest, along with more than 500 other artefacts at Sanxingdui, or "Three Star Mound", one of China's most important archaeological sites.
The unusual-looking mask quickly became the talk of the country, even fuelling wild theories of an alien civilisation in ancient China – which experts have dismissed as far-fetched.
Farmers in Shanglin village in Jingyu town, about 20km (12.4 miles) from the Sanxingdui site, created the mask pattern by planting three types of rice – yellow, purple and green, Red Star News, an online outlet under the Chengdu Economic Daily, reported on Thursday.
The 50-acre mask design, accompanied by a series of mysterious symbols, was "painted" on a 100-acre field, the size of about 75 football pitches, just in time for the Mid-Autumn Festival harvest season.
Wang Mingjun, the Communist Party secretary of Shanglin village, told Red Star News that around 100 villagers were involved in planting the rice for the enormous agricultural artwork.
"Through this Sanxingdui mask, we can let more people know about and understand our village," Wang said.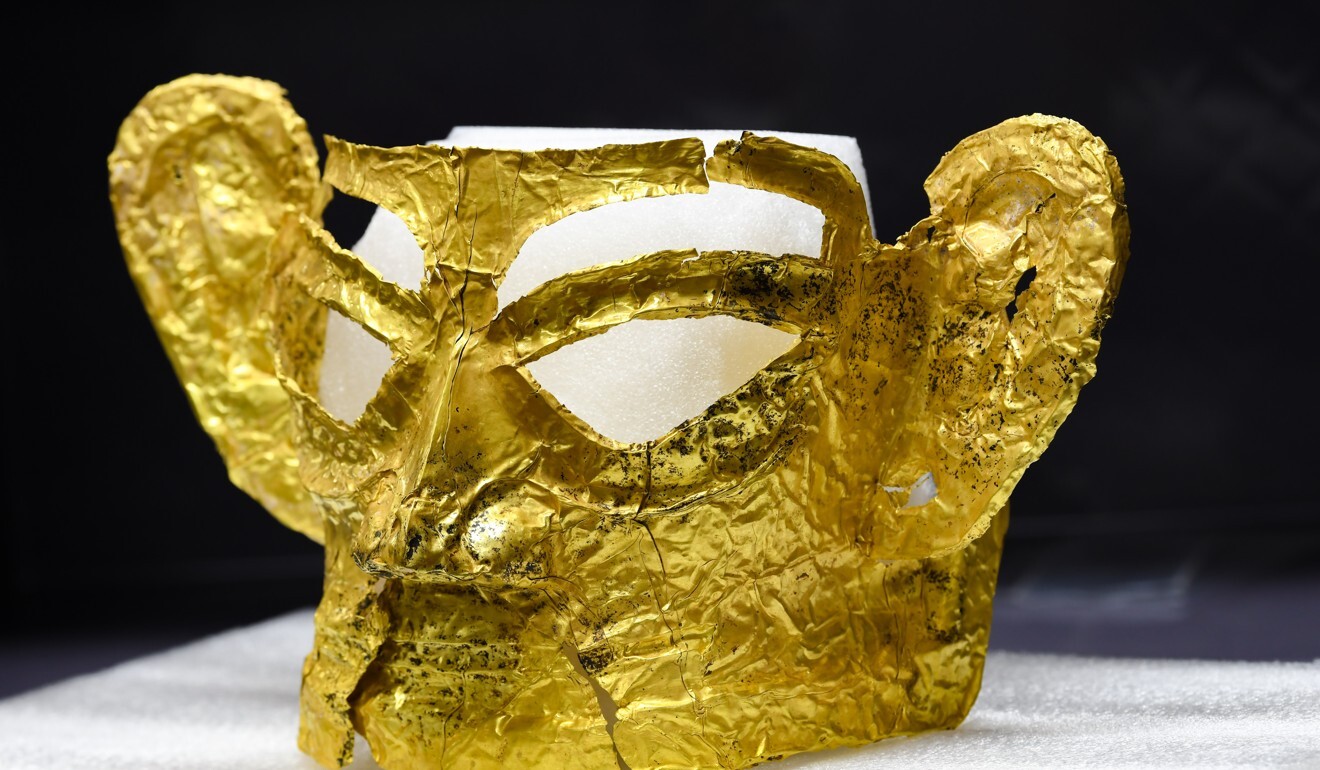 On Thursday, archaeologists also announced that they had unearthed an intact golden face mask from Sanxingdui, along with about 500 new artefacts including an altar and sculptures made of bronze, according to state news agency Xinhua.
This is the first time a gold face mask has been recovered from the archaeological site in one piece, as previous excavations had only recovered fragments.