China highlights possibility of 'mutual gains' after latest US talks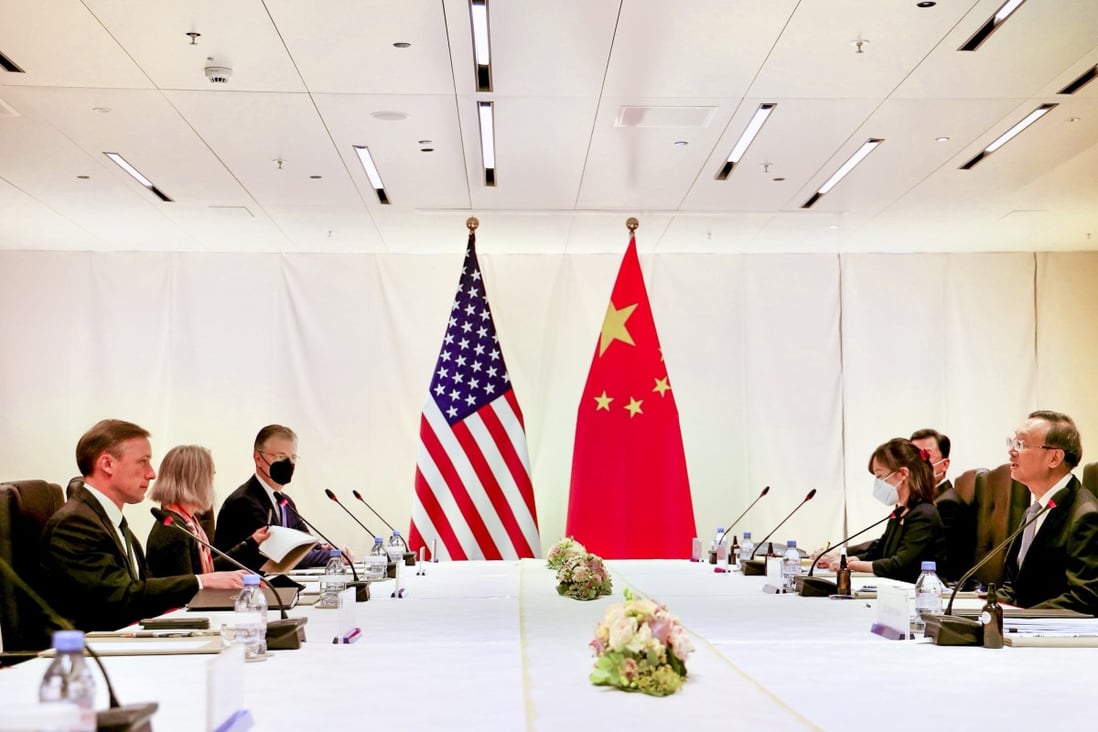 Chinese media coverage of this week's high-level meeting with US officials struck a much more positive note, highlighting the possibility of "mutual gains", than it did after the previous meeting in March.
The talks in Zurich between US National Security Adviser Jake Sullivan and China's top diplomat Yang Jiechi included discussions of long-standing grievances, as well as potential areas of cooperation, just as they did in the first meeting in Alaska in March.
But the mood music was very different this time and, according to US media reports, plans are being made for a virtual meeting between Xi Jinping and Joe Biden at the end of the year. 
In March, Yang's return home was marked by a flurry of nationalistic rhetoric after he clashed with Secretary of State Antony Blinken at the start of the meeting, warning the US not to adopt a "condescending manner" towards China because "the Chinese people are not buying it".
At the time US officials accused the Chinese side of violating diplomatic protocols with overtime speeches, although they said there had been substantive and serious discussions.
While Yang also asked the US not to interfere in its domestic affairs this time, the official Chinese readout of the latest talks described them as "timely" and "beneficial".
Yang also dismissed the idea that the two sides were in "competition" and said Beijing valued recent "positive declarations" from Biden, including his comments that the US does not want to limit China's development or begin a new cold war.
The US imposed new sanctions over Beijing's crackdown in Hong Kong the day before the March meeting, but this time the run-up saw a number of more conciliatory moves.
October 5 Review of Tariffs
Two days before the Sullivan-Yang meeting, US Trade Representative Katherine Tai said that the White House would begin a process to exempt some Chinese goods from tariffs imposed by Donald Trump, but declined to give details or say which industries would be affected.
It was the latest sign that Biden's administration may wish to alter course when it comes to trade policy but Tai also accused China of not living up to the commitments it made in the phase one deal with Trump's administration. She said any major changes would depend on the outcome of any future talks with Beijing.
September 24 Release of Meng Wanzhou
The release of Huawei Technologies finance chief Meng Wanzhou following a deal with US prosecutors, was described by the Chinese foreign ministry as having "removed a thorn that was deeply inserted".
China has also released two Canadians – Michael Spavor and former diplomat Michael Kovrig – who were arrested in China soon after Meng's arrest in Vancouver.
Meng was detained in December 2018 on a US warrant and admitted wrongdoing – but not guilt.
Under the deferred prosecution deal, she admitted misleading HSBC about the nature of Huawei's relationship with a company that did business in Iran and admitted that the tech giant's business dealings violated US sanctions against Tehran.
September 9 Xi-Biden phone call
After Meng's release, Beijing said that President Xi Jinping had personally asked Biden to resolve the situation during their phone call earlier that month.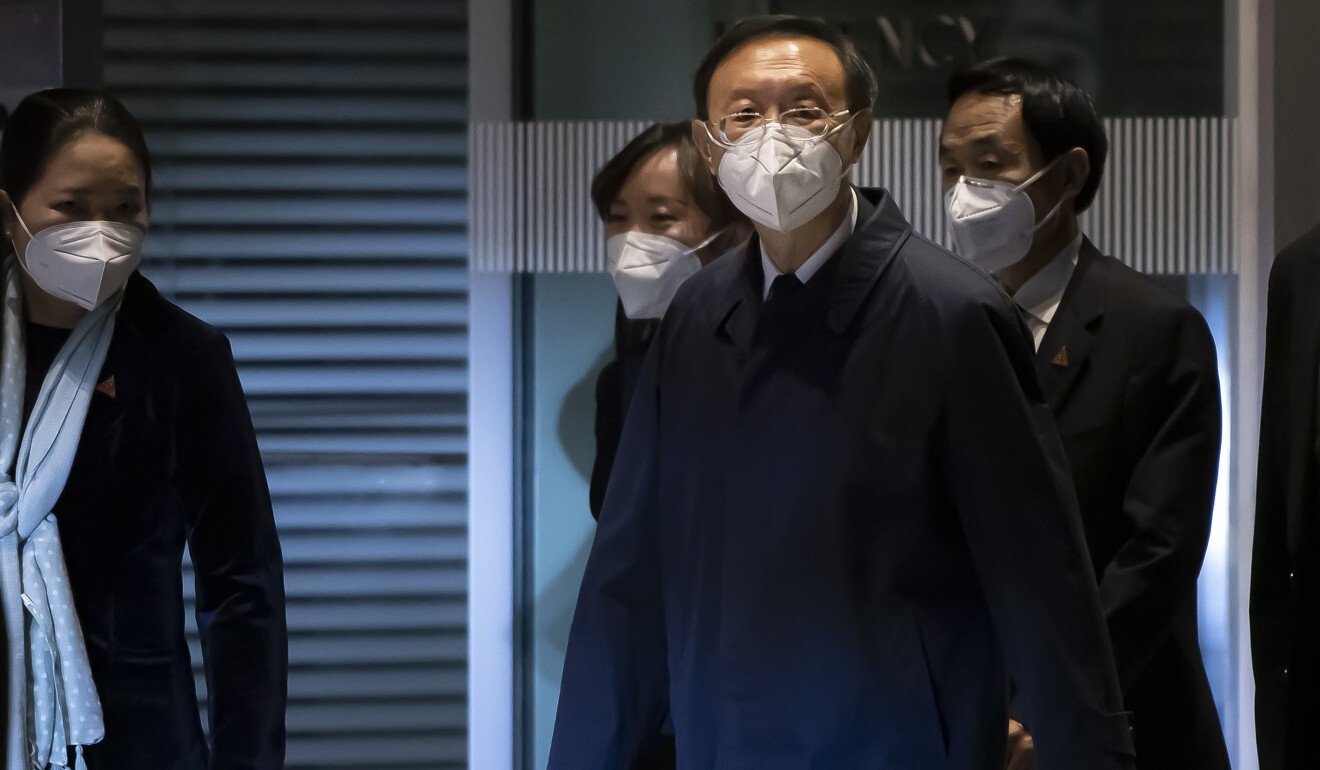 Washington and Beijing have both said that Wednesday's meeting between Yang and Sullivan was a way of following up that call.
The 90-minute conversation between the two presidents – their second since Biden took office at the start of the year – included discussions on "the responsibility of both nations to ensure competition does not veer into conflict", according to the White House.
Previous official meetings
Earlier meetings between Chinese and US officials did not result in any meaningful breakthroughs.
In August the US climate envoy John Kerry visited Tianjin, his second visit in the role – but only held online meetings with Chinese officials, including Yang, and the talks ended without a joint statement being issued.
The previous month the US deputy secretary of state Wendy Sherman also visited China, meeting Foreign Minister Wang Yi and the vice-minister for US affairs Xie Feng, who gave her a list of demands, including the lifting of US visa restrictions on Chinese nationals.
Washington had already announced that it would remove Covid-19 restrictions on incoming Chinese students in April, but complained that China had not reciprocated the gesture.