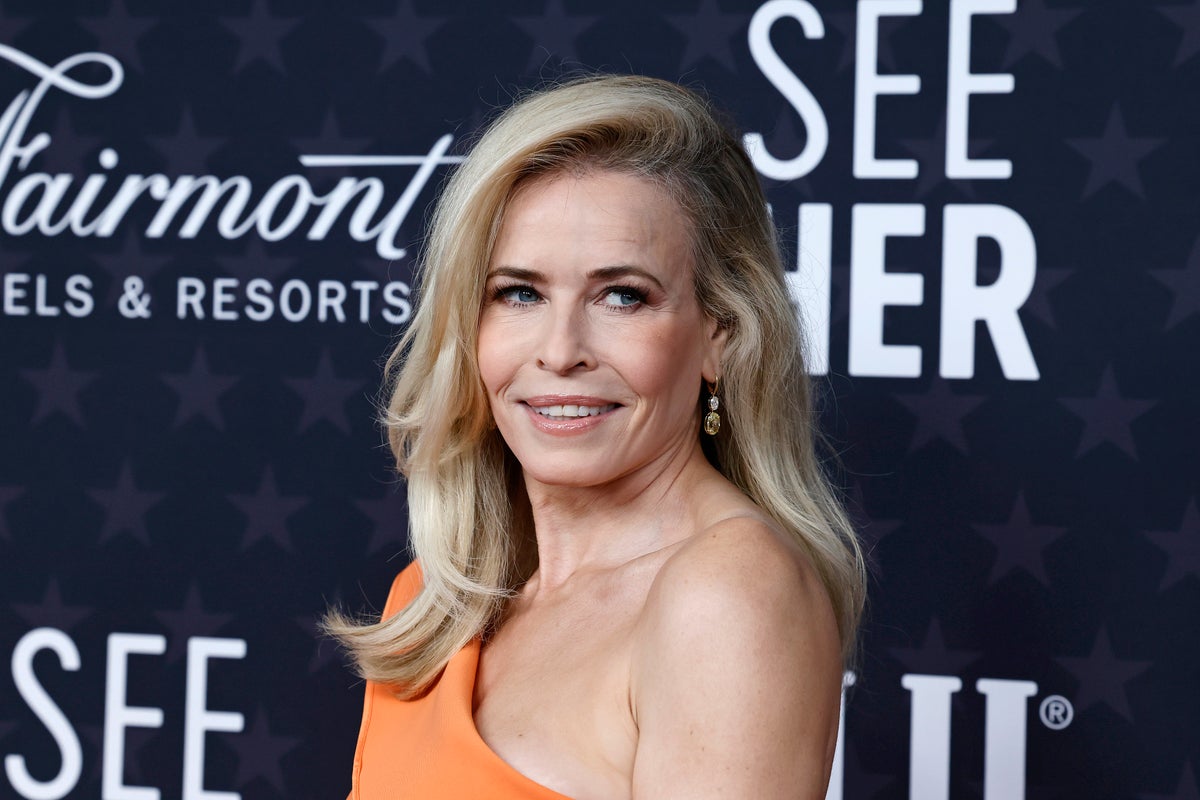 Chelsea Handler recalled how a threesome with her masseuse led to her breakup with ex Ted Harbert after four years of dating.
The 48-year-old comedian spoke candidly about her dating life during a recent episode of Andy Cohen's SiriusXM podcast, Voice of Andy. When Cohen asked her if she ever dated a woman, she responded: "I've slept with a woman, but I haven't dated a woman."
She revealed that she had sex with the woman during a threesome with her ex, before noting that the experience was "fun" and that she'd "for sure" do it again. Handler also specified how her attraction to her and Harbet's masseuse is what led to their breakup.
"I was very turned on by this woman," she said. "I ended up hooking up with her several times without the guy that I was dating. That's when I knew it was time to break up with the guy."
Handler confessed that she never told Harbert that she was hooking up with the masseuse on her own. However, she said that still "hoped" that he "was listening" to her comments on the podcast.
"He's in Portugal though. He might not have access to this," she said. "He and his wife are building a house in Portugal."
Handler dated the former NBC Broadcasting chairman for four years, before they broke up in 2010. He went on to marry Lisa Medrano in 2011.
In the podcast episode, the Chelsea Lately host confirmed that she could offer a three-way to her future male partner as a gift. However, she said that she wouldn't necessarily want to have a threesome with two men.
"I don't want to get double-teamed by a guy, but I would like another girl in the situation," she said. "You know? She can do all the stuff…that I'm too f***ing lazy to do."
She also shared her candid thoughts about her future partner inviting another man to have a threesome with them.
"If a guy wants to have penetration with another guy, I would question that," she said. "Maybe oral is less questionable…I don't know, I've never been up against this kind of conundrum."
Regarding her current relationship status, Handler appears to be single after she announced her split from comedian Jo Koy in July 2022. In a joint video shared on Instagram, the former couple said they "decided together that it is best for [them] to take a break from [their] relationship".
In December 2022, Handler opened up about the difficult split and how she once thought that Koy was the one for her.
"I thought, 'Oh my god, I won.' Like I got everything. I have my career, I have respect, I have my family, I have so many friends, I have all of these things," she said during an episode of Brooke Shields' Now What? podcast. "And then I thought this was gonna be the person I spend my life with."
However, Handler said that she ultimately realised that Koy wasn't her "person", adding: "There were just some behaviours that we couldn't agree on. It felt to me like I would have to abandon myself, which maybe I would have been okay to do if I were 20 or 25, but I wasn't willing to do that."