Plumes of smoke from wildfires scorching southeastern Canada's Nova Scotia province are drifting across the Northeastern U.S. and prompting air quality alerts in several cities through Wednesday.
The big picture: Fires have been burning in Canada for weeks, as much of the country experiences above-average temperatures and while it's not unusual for Canadian wildfire smoke to reach the U.S., it's normally Northwestern states that are affected.
---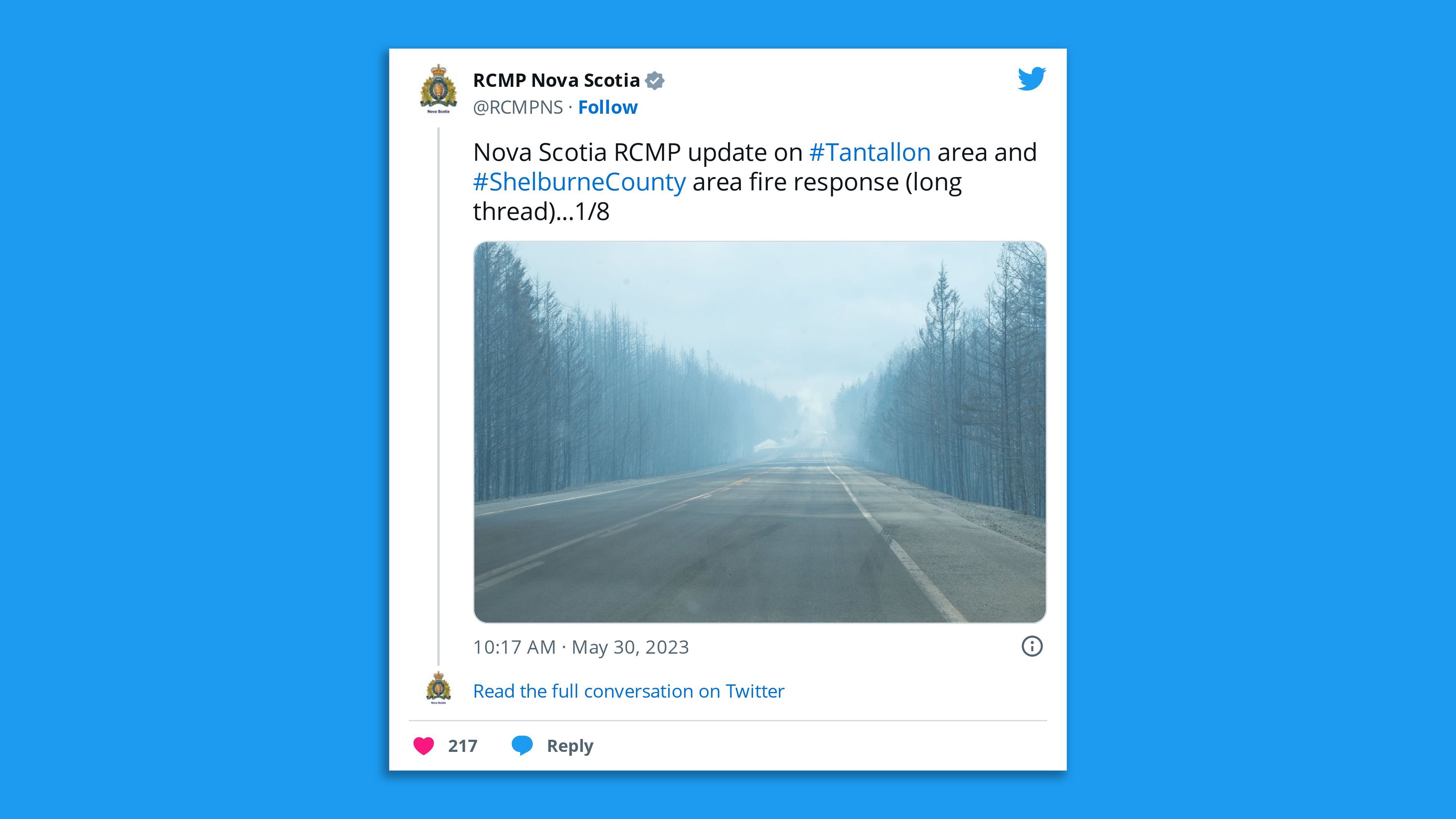 Road closures are in effect related to the Shelburne County forest fire near Barrington Lake, Nova Scotia, per the Royal Canadian Mounted Police in Nova Scotia. Photo: RCMP Nova Scotia/
Twitter
Threat level: Smoke reached New York, Maine and Connecticut, but the worst affected areas Tuesday were Rhode Island and Massachusetts, where air quality alerts were issued.
Meanwhile, as thick smoke from the Halifax fire chokes the Canadian city, officials reported a rise in respiratory distress calls from the poor air quality and urged vulnerable people to take precautions.