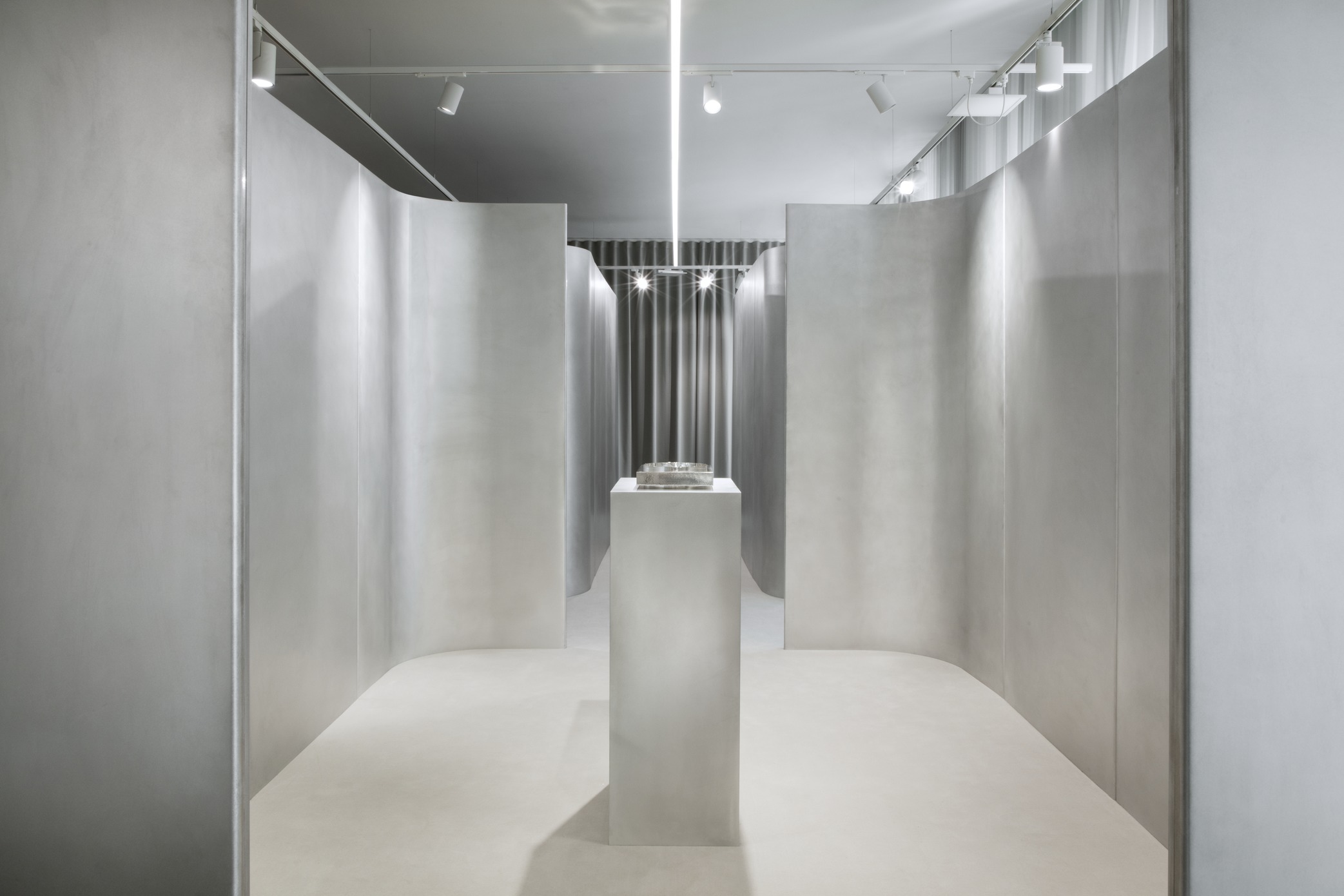 3 Days of Design 2023 marks the 10th anniversary of the Danish design festival, which returns with a city-wide programme of launches and exhibitions, spotlighting the best of Scandinavian and international design at the city's showrooms and institutions. Now bigger than ever, the 3-day festival (7-9 June 2023) offers a showcase of innovative designs, furniture design classics, latest launches as well as  spaces that explore new approaches to our interiors. 
Browse our highlights from 3 Days of Design below, and check back later in the week for more launches and events. 
3 DAYS OF DESIGN 2023 - DISCOVER GREAT DESIGN AROUND COPENHAGEN
---
Conversations in Sound by Bang & Olufsen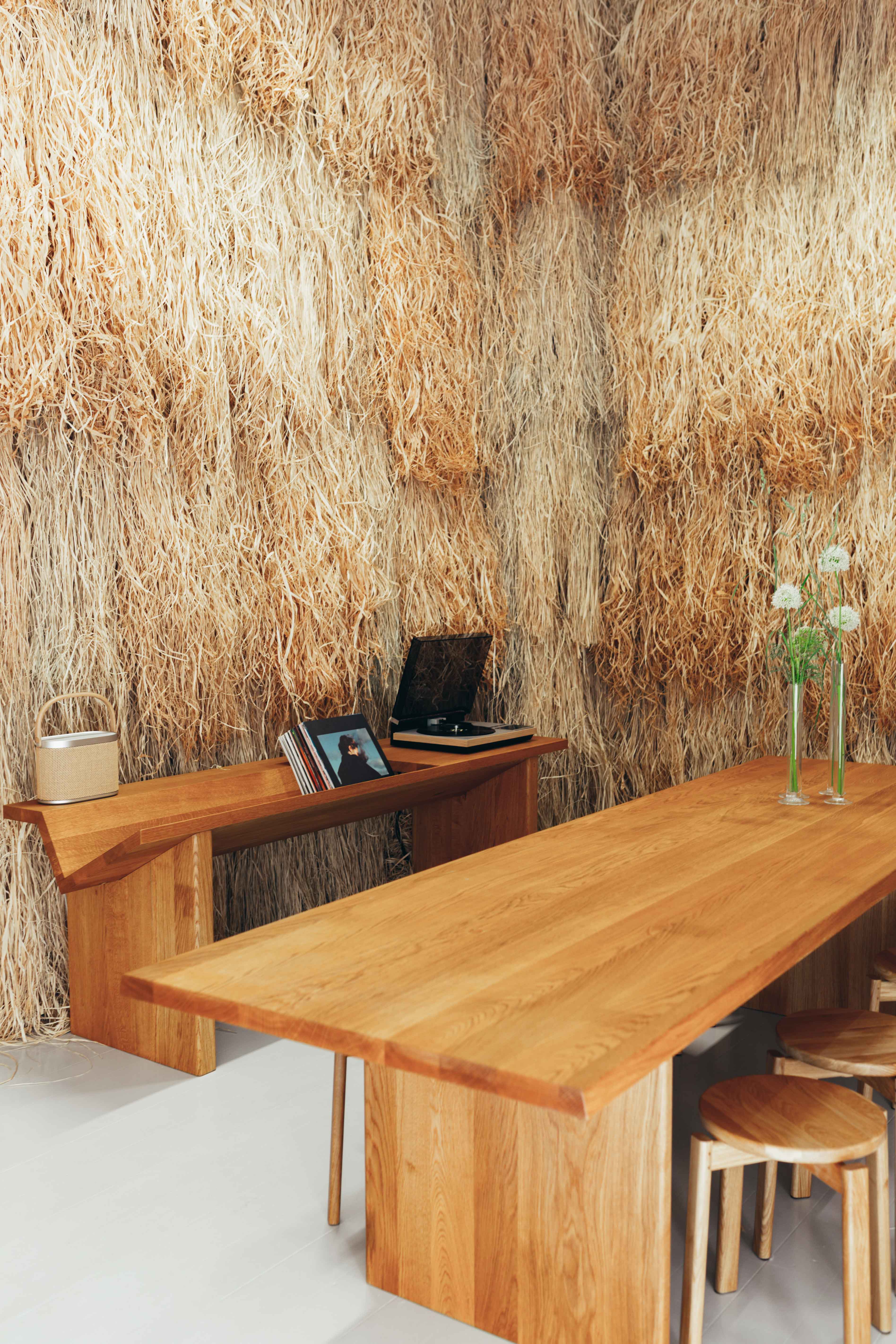 To celebrate the launch of their Beosound A5 by Gam Fratesi, Bang & Olufsen stage a takeover of Galleri Christoffer Egelund to present an immersive exhibition that looks at the designers' experimental approach while exploring the relationship between people, sound and space. The intervention at the gallery includes a pop up café by Prolog Coffee with Danish pastries from Juno Bakery, and sound curated by composer and producer Kasper Bjørke - playing from both the new Beosound A5 and from an iconic Beogram 4000c turntable. 
Galleri Christoffer Egelund, Bredgade 75, Stuen, 1260
Light Flower by Tableau
Tableau opens its central Copenhagen studio to unveil a collaboration with the Gernes Foundation. Tableau founder Julius Værnes Iversen had been fascinated by the work of Danish artist Poul Gernes since he was a child, and a lucky encounter with his foundation led to this new project, the first historical reissue by Tableau. Originally designed between the late 1980s and early 1990s, the lamp is defined by a sheet of aluminium, sliced and bent to create the shape (a process that Tableau does in-house, in the very space where the lamps are making their debut). Nearby, Tableau's flower shop also hosts a presentation of Vaarnii's brutalist pine furniture, including a new stool by Fredrik Paulsen. 
Tableau Studio, Grønnegade 41A
Tableau flower shop, Store Kongensgade 50
 Audo Copenhagen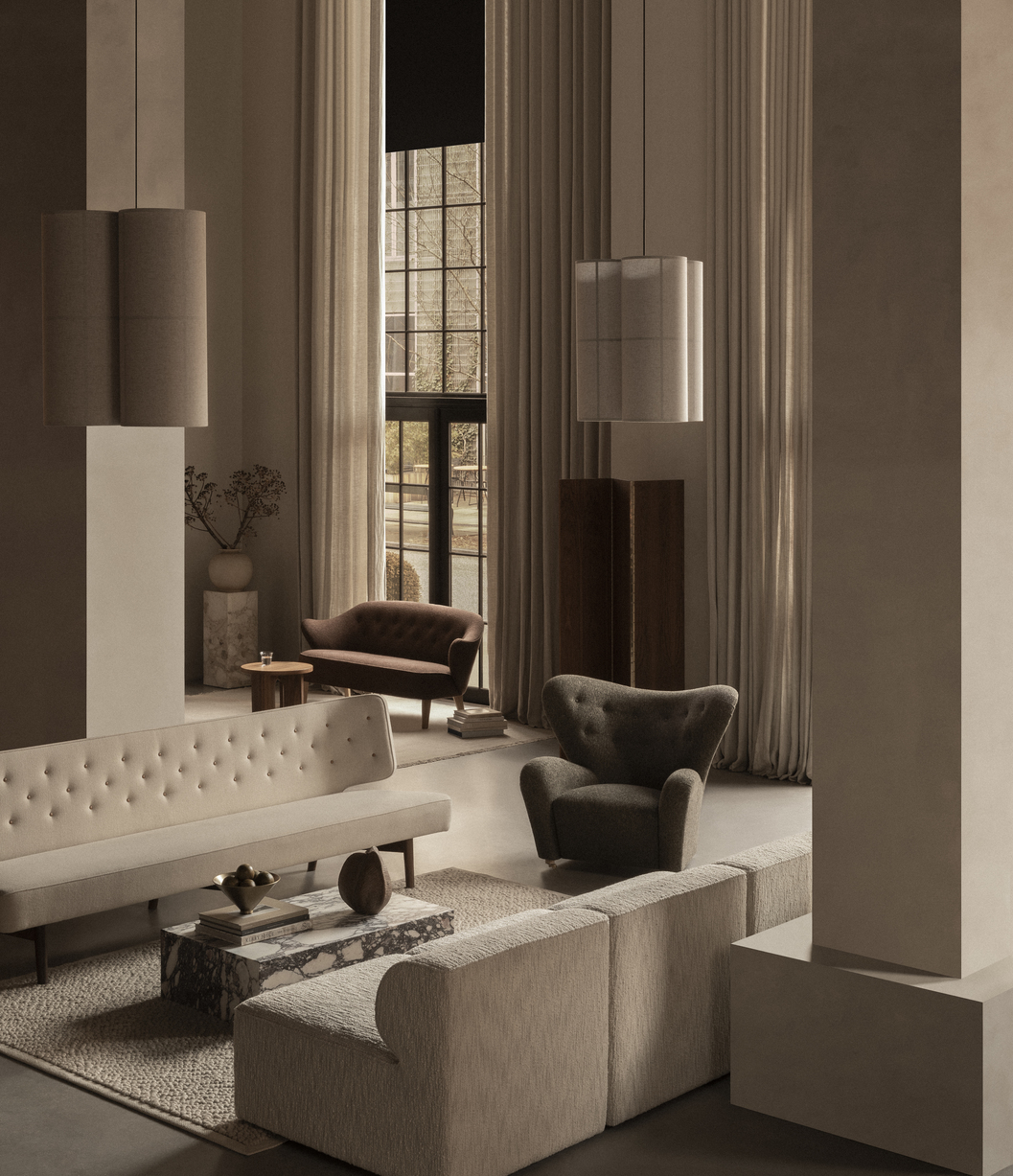 One of this year's most anticipated debuts, Audo Copenhagen is born from Danish brands Menu and By Lassen (part of Design Holding), who merged to create a new entity celebrating Danish design tradition and its modern outlook with a global point of view. The new brand launches with both historical designs by the likes of Ib KofodLarsen, Vilhelm Lauritzen, Flemming and Mogens Lassen and new contemporary pieces by Norm Architects, Colin King and Danielle Siggerud. 
Audo House, Aarhusgade 130, Nordhavn
Sketches by Kvadrat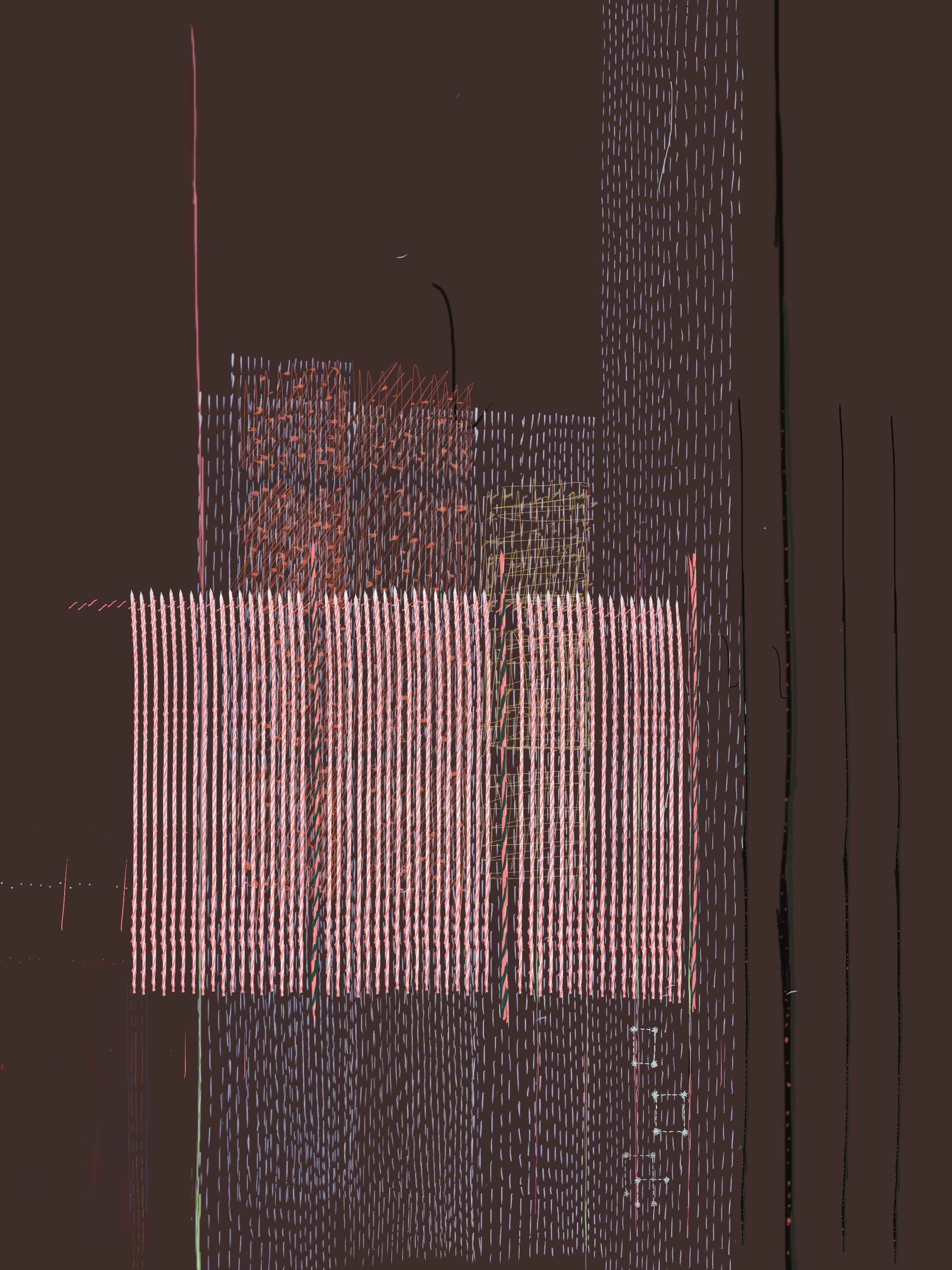 At their Nordhavn showroom, Kvadrat present Sketches, a new collection of curtains by Inga Sempé and Creative Director Isa Glink. Part of the Danish brand's new Multiply range (exploring the materiality of the yarn through craft), this new curtain collection's starting point are Sempe's drawings, replicated onto tactile home textiles. Also on view at the showroom are rugs by Muller Van Severen. 
Kvadrat, Pakhus 48, Klubiensvej 22, 2150 Nordhavn
Gubi x Noah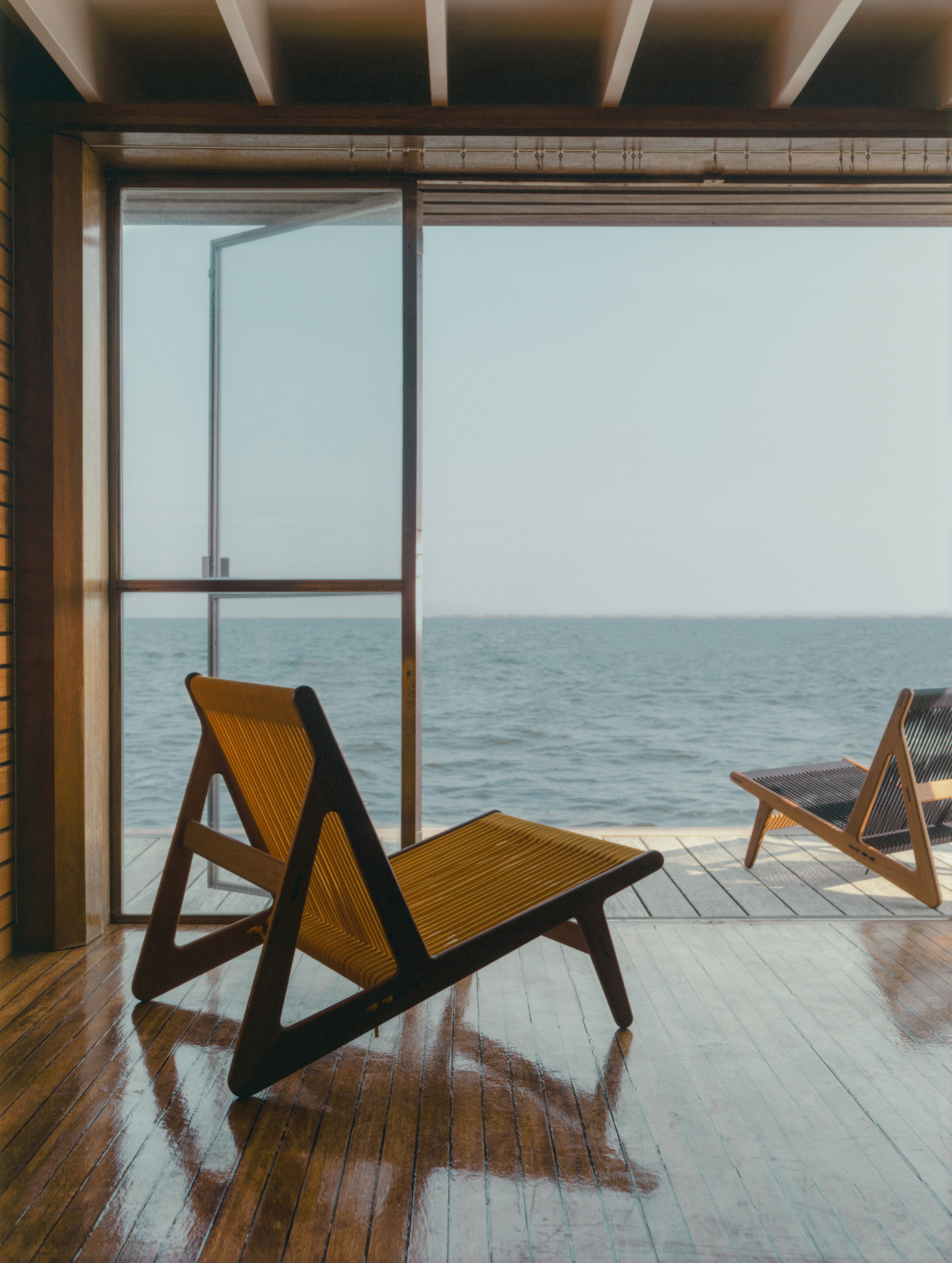 Gubi joined forces with New York brand Noah to create a collection that is infused with the spirit of summer. Mixing fashion and design, the collaboration comprises a special edition series of Gubi's MR01 Outdoor Lounge Chair by by Mathias Steen Rasmussen in a fresh new palette (think yellow, royal blue and navy) and a five-piece capsule collection of summer essential such as swim shorts, beach towel, knitwear and cap. 
Gubi Showroom, Orientkaj 18-20, Nordhavn 2150 
Penumbra by David Thulstrup for Georg Jensen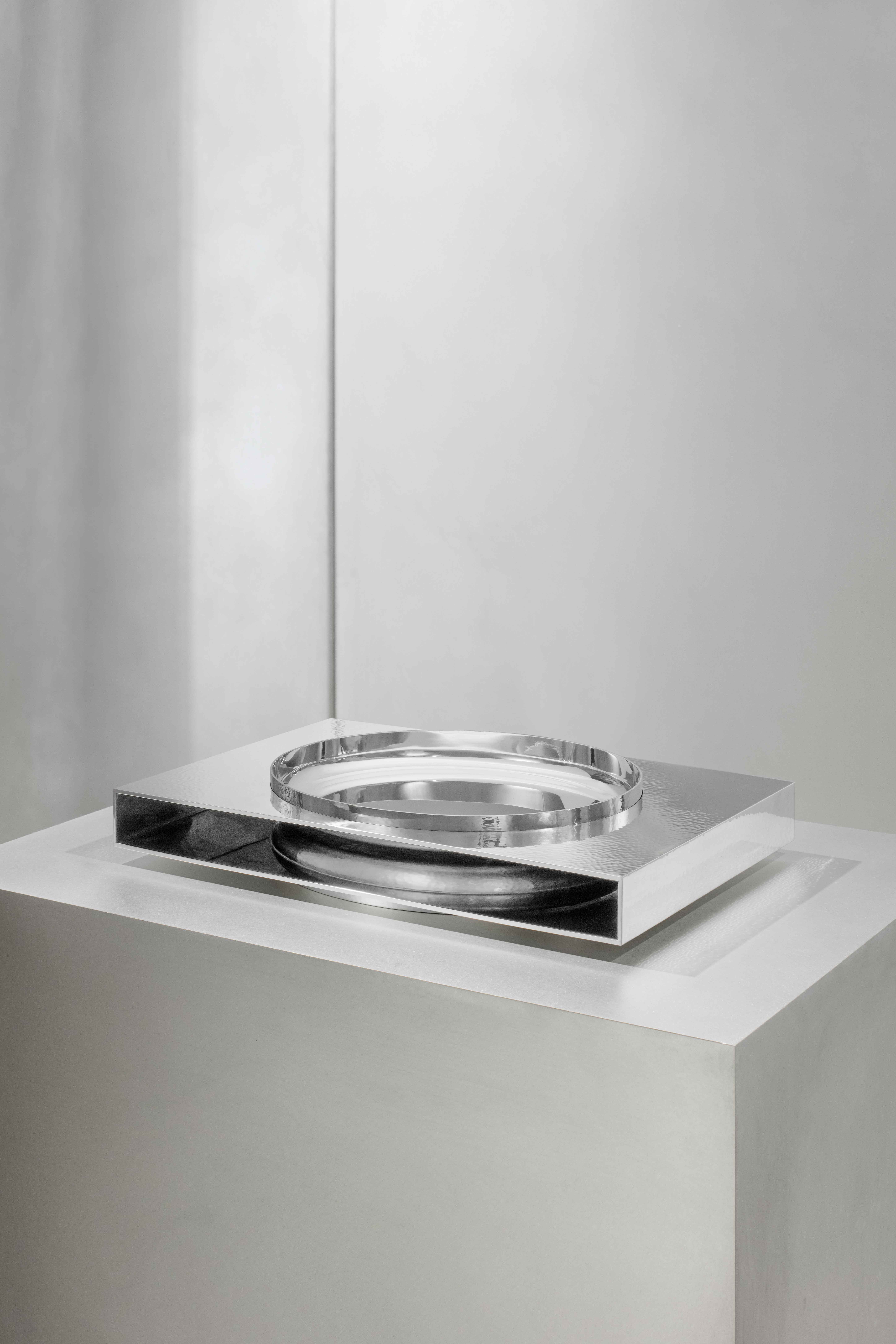 At 3 Days of Design, Georg Jensen presents David Thulstrup's silver debut, a centrepiece inspired by the Danish brand's history and featuring a geometric composition based on light and shadows. Fittingly named Penumbra (the Latin word referring to a space of partial illumination), the silver piece is defined by a rectangular structure and an oval-shaped container. 'The Georg Jensen team and I wanted to craft a piece that truly shines on its own, without carrying a specific function,' says Thulstrup. 'The strong contrast between the rectangular outline and the oval centre, both inspired by archive Georg Jensen designs, gives Penumbra the ability to stand out as a sculptural centrepiece.' The design is presented through an immersive installation at Georg Jensen's showroom. 
Amagertorv 4, 1160 
Three by AHEC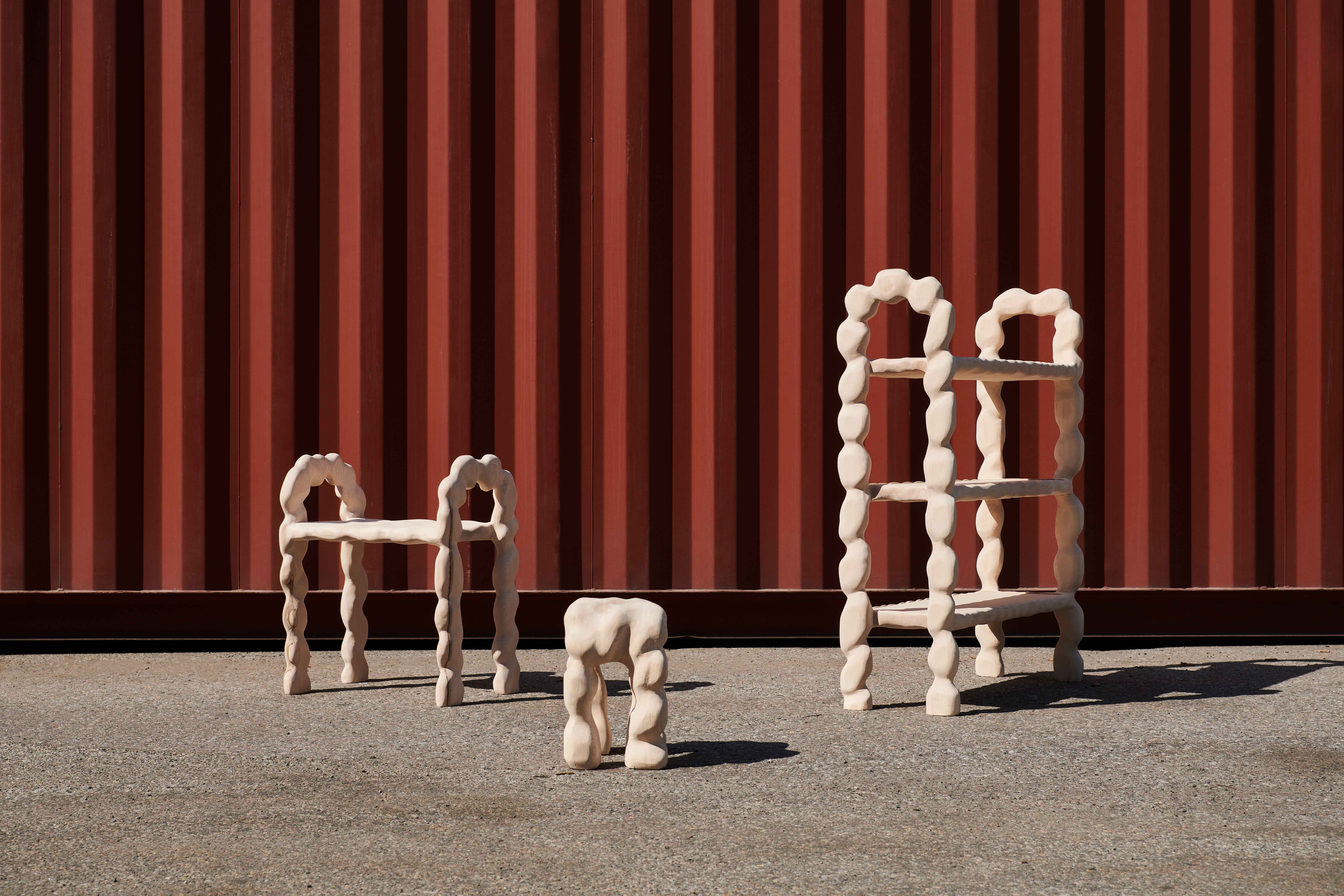 Three countries, three designers, three woods, three days: for its 3 Days of Design project, AHEC brings together three new generation Scandinavian designers experimenting with the creative potential of hardwood timbers. 'The brief to each designer-maker was to explore the material they were given and let that process inform the creative outcome in whatever direction they chose,' says AHEC European Director David Venables. 'This is a very different approach to that of our previous projects and is a deliberate attempt to make the materials the focus and celebrate a fresh perspective on their potential.' The trio of designers include Anne Brandhøj from Denmark, Pia Högman from Sweden, and Anna Maria Øfstedal Eng from Norway, whose designs all straddle the border between functional design and decorative objects. 
Copenhagen Design Agency, Amaliegade 14A
Louis Poulsen and Home in Heven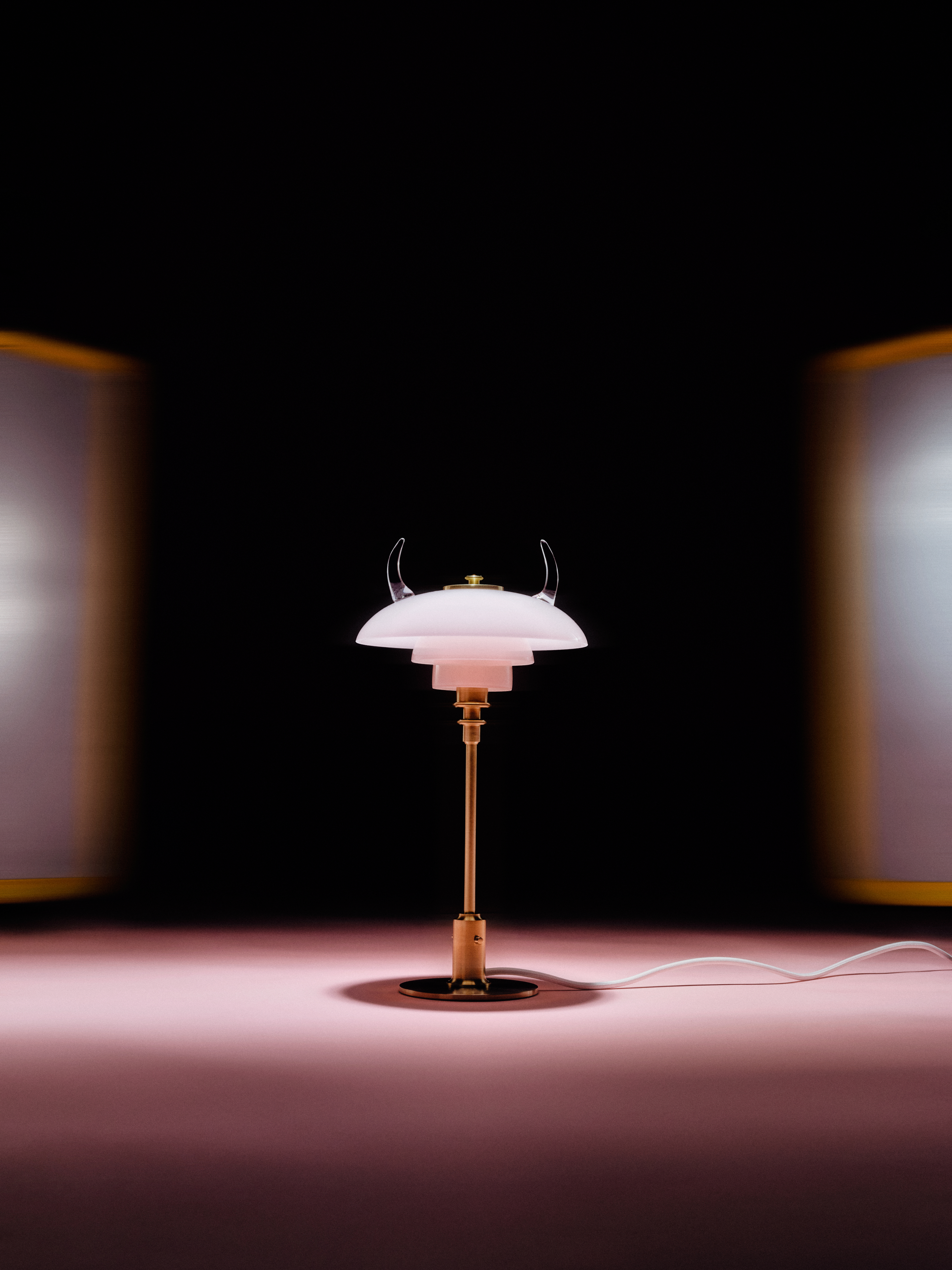 Louis Poulsen's iconic Pale Rose Collection was interpreted by glass artists Breanna Box and Peter Dupont of Home in Heven. Using their signature motifs - such as horns, swirls and tentacles - Box and Dupont worked with Elliot Walker of Birmingham's Blowfish Glass to create coloured glass pieces inspired by Louis Poulsen's icons. 'We're excited to reveal these unique pieces, as a wonderful modern tribute to two of our most important heritage designers,' says Louis Poulsen COO, David Obel Rosenkvist. 'This collaboration goes to show how iconic heritage designs continue to inspire and evolve over time.' The pieces will be sold at auction later this year, with most of the proceeds being donated to charity.
Kuglegårdsvej 19-23
Marie's Yellow by Vipp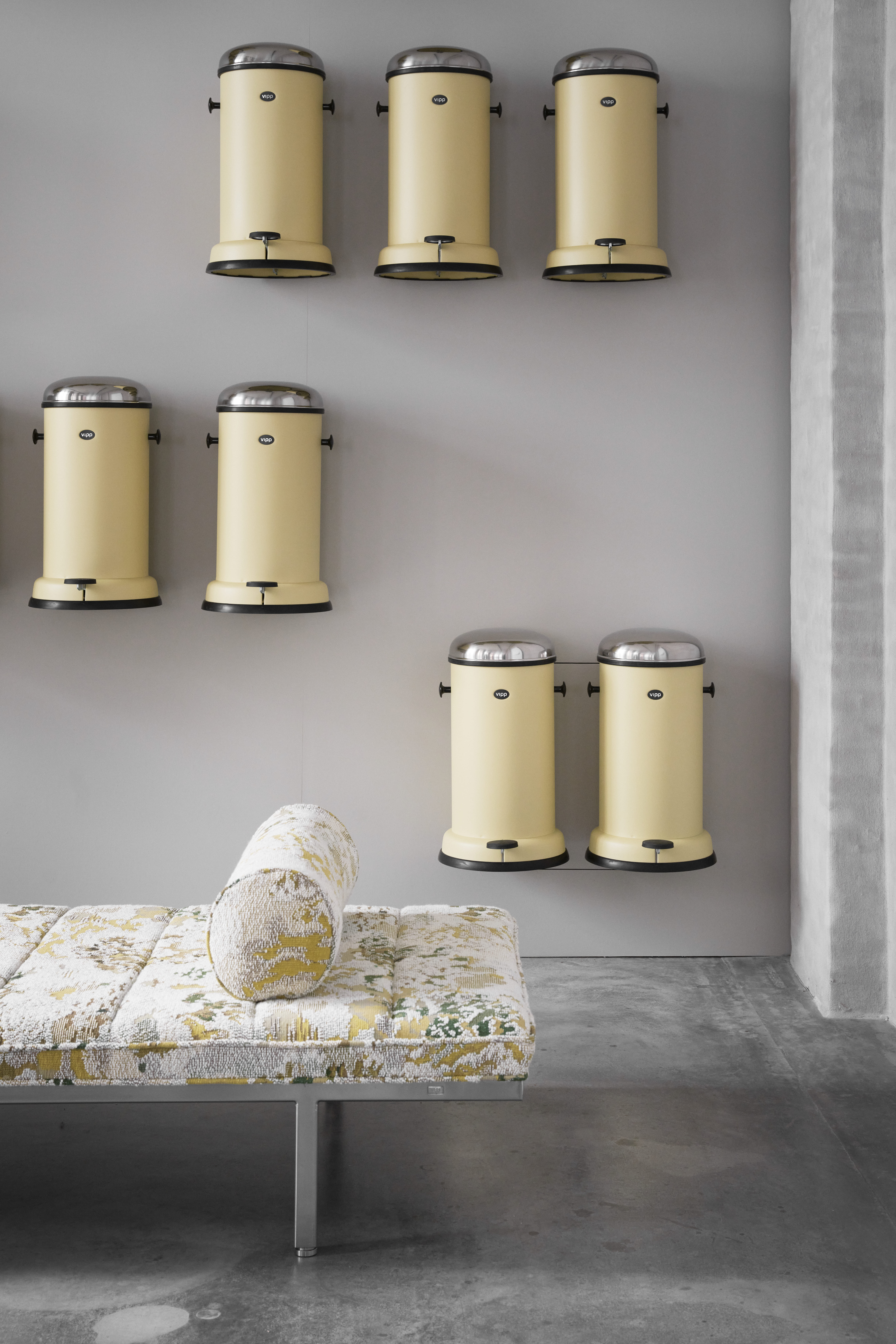 Vipp pays homage to the brand's most iconic product, the Vipp bin, with an installation that celebrates its origins. It was 1939 when Marie Axelsen asked her husband, Holger Nielsen, to create a bin she could use in her hairdressing salon. A skilled metalsmith, Nielsen created the bin and called it Vipp, the Danish word for 'tilt', and the rest is design history. Presented at 3 Days of Design, the new edition of the bin is characterised by a joyful pale yellow shade (Axelsen's favourite colour). 'We have celebrated my father and his pedal bin incessantly at Vipp,' says Jette Egelund, Axelsen's and Nielsen's daughter and owner of Vipp. 'And with good reason, since the company is built on his product. But it's time to highlight the role that my mother played in this success story.'
Vipp Home, Ny Østergade 34
Under One Roof by &Tradition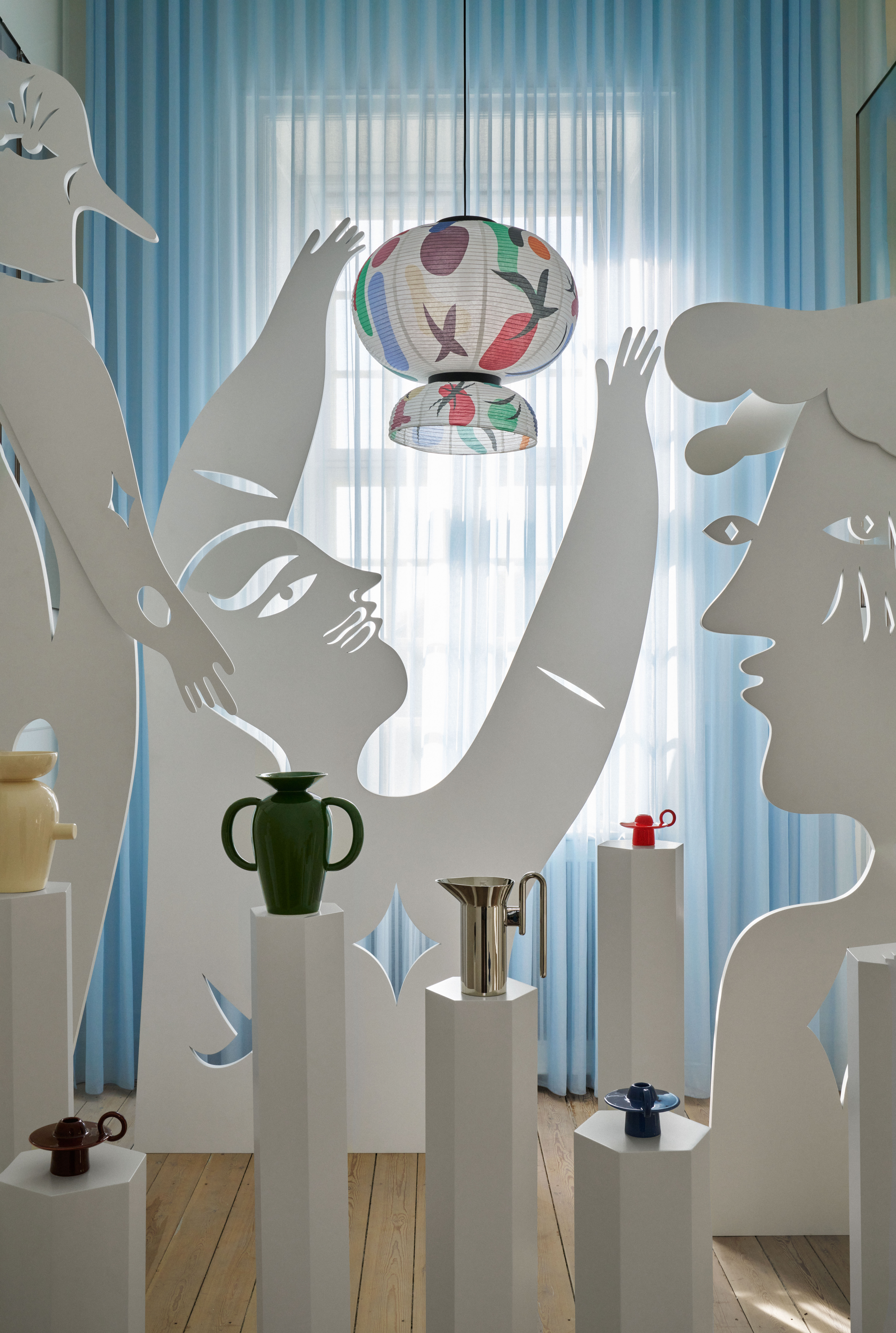 &Tradition's Copenhagen home hosts a multisensory exploration of the brand during 3 Days of Design 2023, showcasing new and existing collections through a series of unique room designs giving each space a distinctive identity. Among this year's new launches are collections by Jaime Hayon, Space Copenhagen and All the Way to Paris, while reissued historical designs include Verner Panton's Flowerpot Lamp and Jørn Utzon's JU1 Lamp. 
Kronprinsessegade 4, 1306 
Timemade by David Dolcini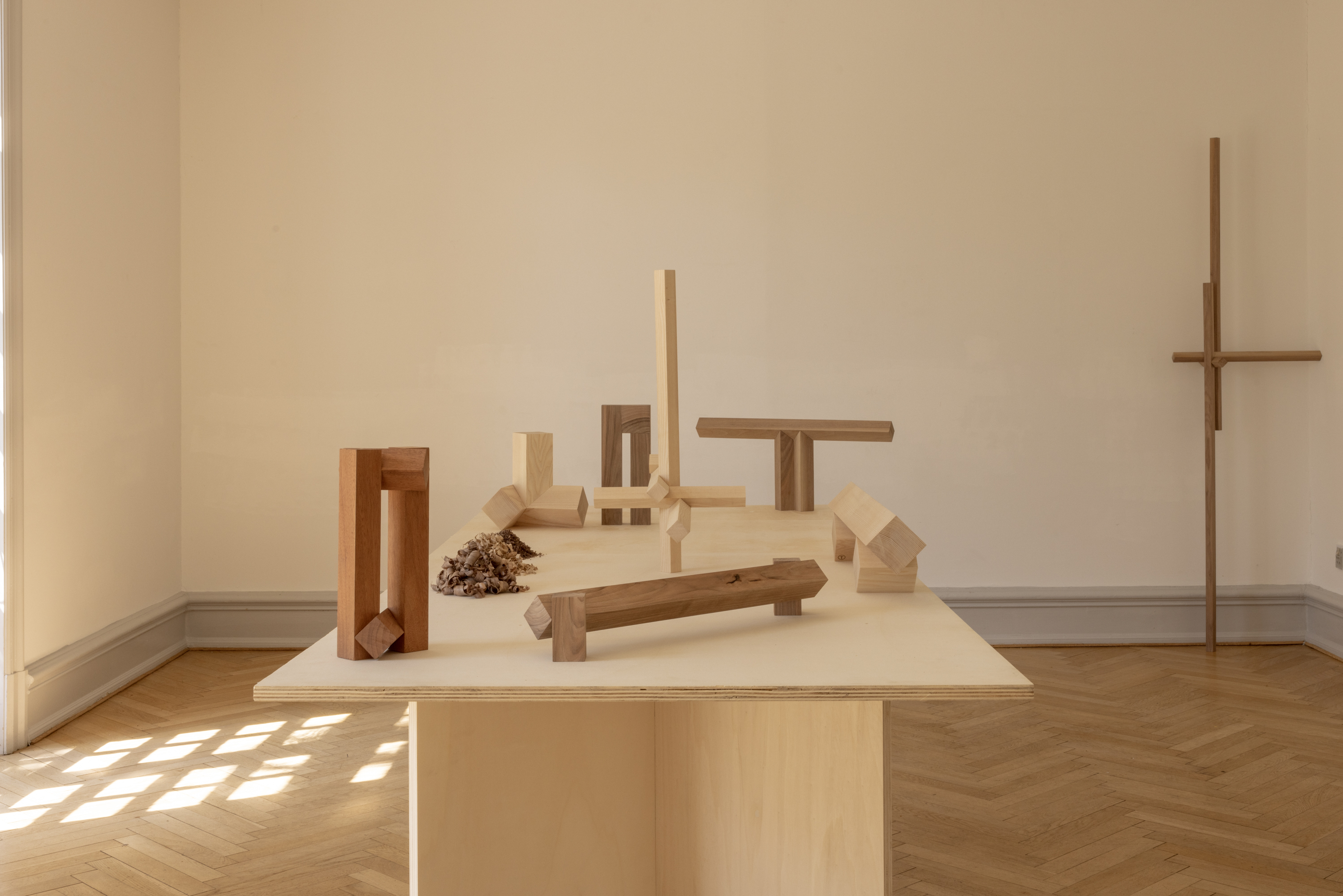 Italian designer David Dolcini created a collection that is an introspective examination of time, stemmed from a 3-year exploration on working creatively in a way that is free from the traditional constraints of design (deadline, limitation and function among others). Using wood as the material for this experiment, Dolcini was inspired by botanical grafts, traditional Japanese architecture, and ancient Chinese ink painting to create ever-evolving sculptural micro-architectures. 'David Dolcini belongs to that Italian tradition of designers who think with their hands,' says project curator Marco Sammicheli, citing Enzo Mari. 'And this is how Dolcini experiments with wood ,the living material. Timemade is his personal Academy of Cimento from which a grammar is born that freezes time and inhabits space.'
Italian Institute of Culture in Copenaghen, Gjørlingsvej 11, 2900 Hellerup
Gridlock by Massproductions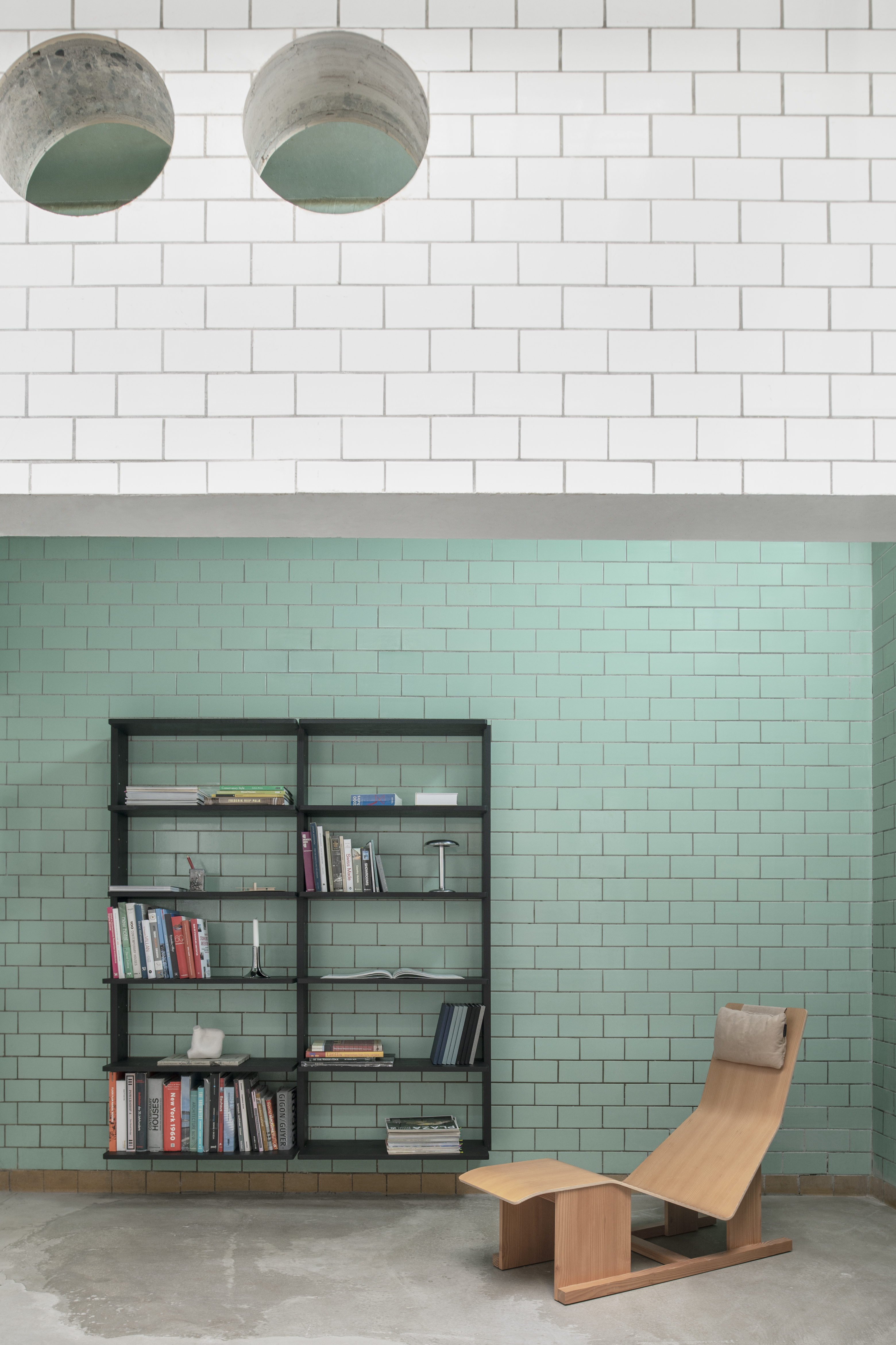 Swedish design brand Massproductions present a new product at 3 Days of Design, adding a wall-mounted shelving system to their catalogue of functional, cleverly designed objects and furniture. Gridlock is a shelving system made of FSC-certified ash wood and featuring shelves that can be customised through a simple fixture. 'A friend had asked if I knew of a shelving system made entirely of wood, which made me think that maybe something was missing for shelving customers, says Chris Martin, Designer-in-Chief and founder of Massproductions. 'A key feature of the design is that the shelves can be placed in strict grids, which helps to create a sense of order in your home, or office. The shelves and side panels lock in place with a simple movement, giving the shelf its name "Gridlock".'
Galerie Mikael Andersen, Bredgade 63, 1260