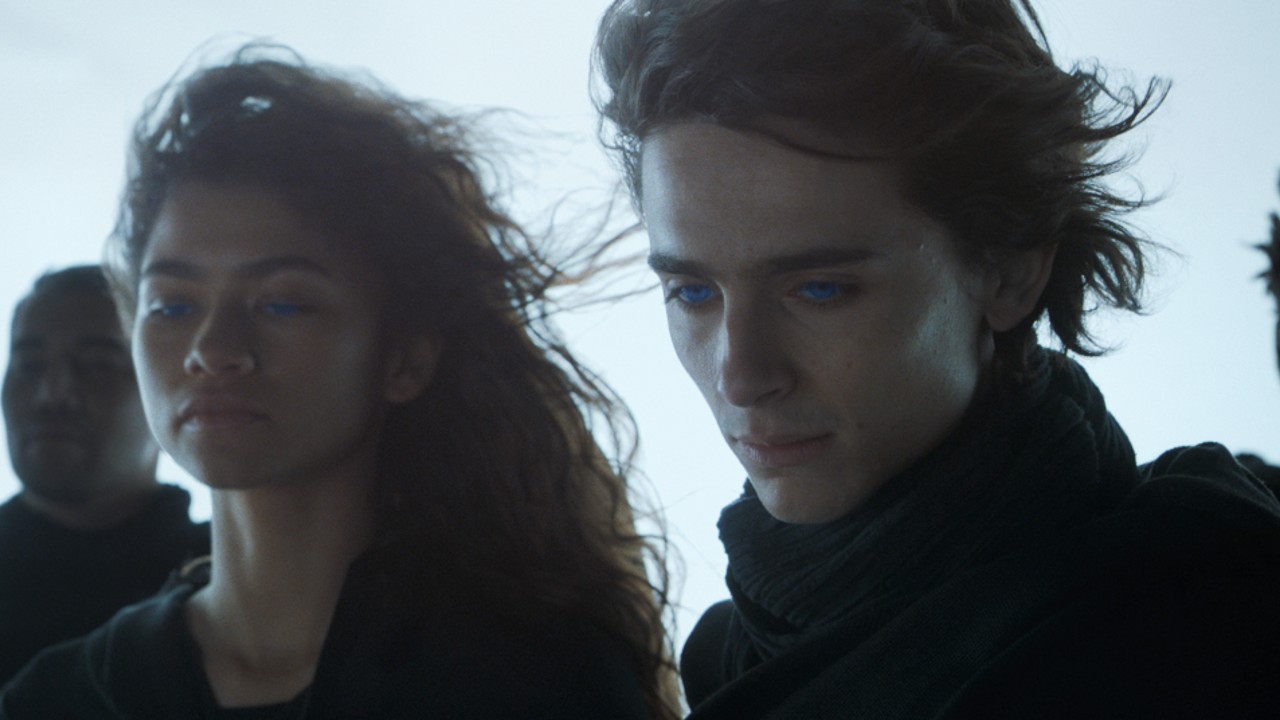 There's no question, and no competition in my mind, the Dune: Part Two cast, is the most fashionable cast in the business. With fashion icons Zendaya And Timothée Chalamet leading the incredible ensemble, they have set the bar high for their castmates. And they proved their legendary status once again at CinemaCon as they wore memorable and on-brand looks to talk about their movie on the 2023 movie schedule. 
While a lot of exciting footage of Dune 2 was shown at CinemaCon, the looks its two stars put together for the conference got me just as excited for the sci-fi sequel (and its red carpet). While yes, I'm highly anticipating the Dune sequel itself, just thinking about all the amazing looks this cast that includes Zendaya, Chalamet, Florence Pugh and Austin Butler will rock has me all kinds of excited. We kicked off this amazing fashion journey with the lead's looks from the film confrence, check them out: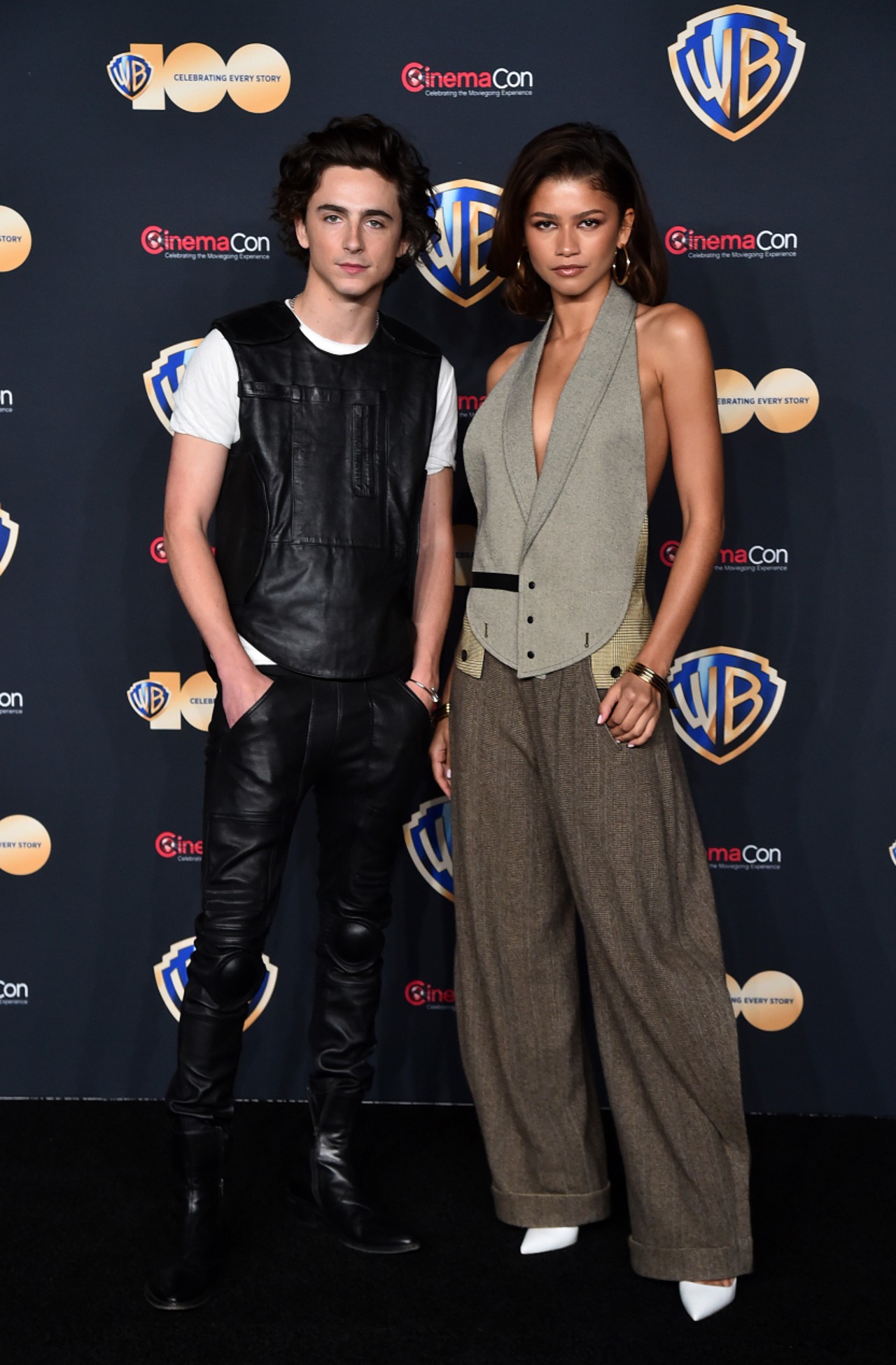 These fits were giving me major Dune vibes. Zendaya rocked a neutral set that was made up of a beige vest and brown wide-legged pants that were giving Arrakis energy. Meanwhile, Timothée Chalamet wore a leather vest with a white T-shirt underneath, leather pants and leather boots. Overall, his look, while very biker boy-esque, kind of reminded me of the stillsuits lots of the characters wear to survive in the desert.
This entry into the two actor's fashion catalogs further proves they are at the top of their game when it comes to clothing. As a recent example that further proves this claim: Zendaya was voted one of the most fashionable celebrities of 2022, and has continued to rock incredible looks, like the edgy green gown she wore at the NAACP Image Awards earlier this year. When it comes to Chalamet, he's shown time and time again, like his co-star, that he's a living fashion legend by wearing things like a red hot backless number in Venice for the premiere of Bones and All. 
Along with the two stars getting a few pictures together in their edgy but also lowkey professional looks, they posed alongside their director Denis Villeneuve, who wore an all-black suit, which you can see here: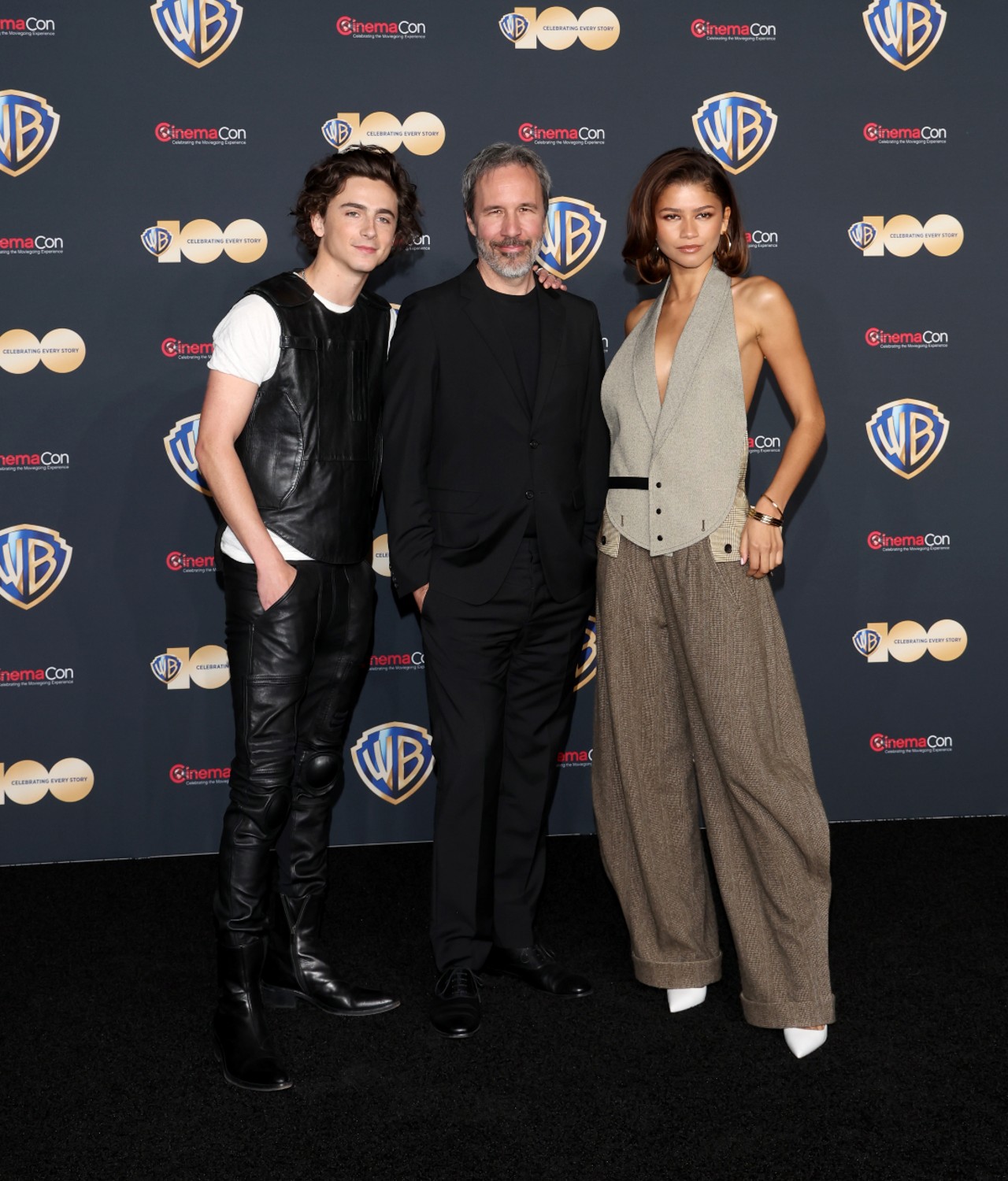 The three made their way to Las Vegas for CinemaCon to discuss their new movie Dune: Part Two, and show the crowd some new footage. Chalamet was also at the conference to talk about his other new movie Wonka as well, which he said shows the "optimistic" younger version of the chocolatier. Overall, it was an exciting day for fans of Dune, Wonka, and iconic fashion looks from Timothée Chalamet and Zendaya.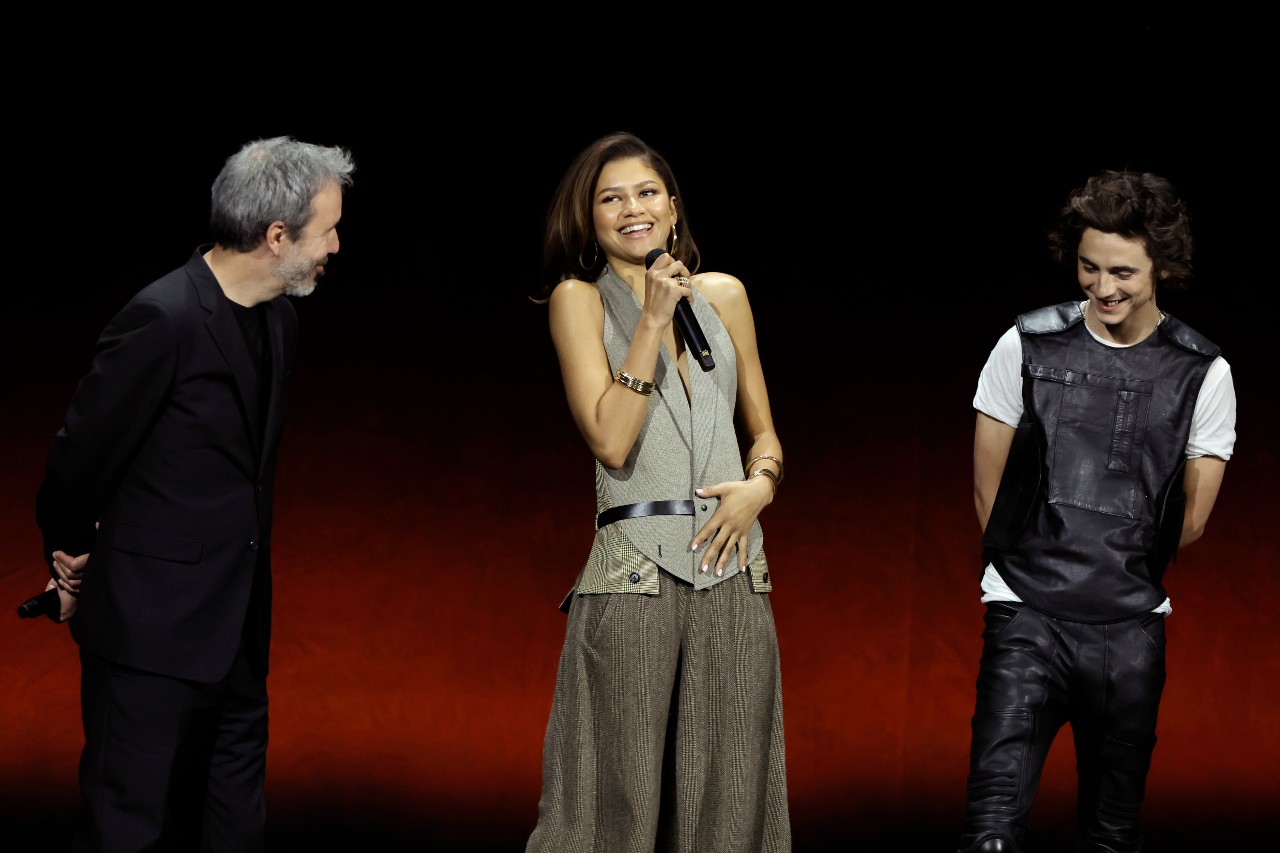 When I look at these two fits from Zendaya and Timothée Chalamet it makes me oh so excited to see what looks they are putting together for the Dune: Part Two press tour. If you were paying attention when Dune came out in 2021, you'll know that their looks were top-tier. To see these kinds of fits again from the two actors, and knowing they'll also be walking carpets and doing interviews with their co-stars and fellow fashionistas Florence Pugh and Austin Butler has me convinced we are about to witness a fashion moment. 
However, we'll have to wait until later in the year to see what other looks they come up with as Dune: Part Two is slated for a November 3 release. Hopefully, we'll see more of the actors and their amazing outfits in the meantime, but for now, you can get ready for the thrilling sequel by checking out Dune with an HBO Max subscription.