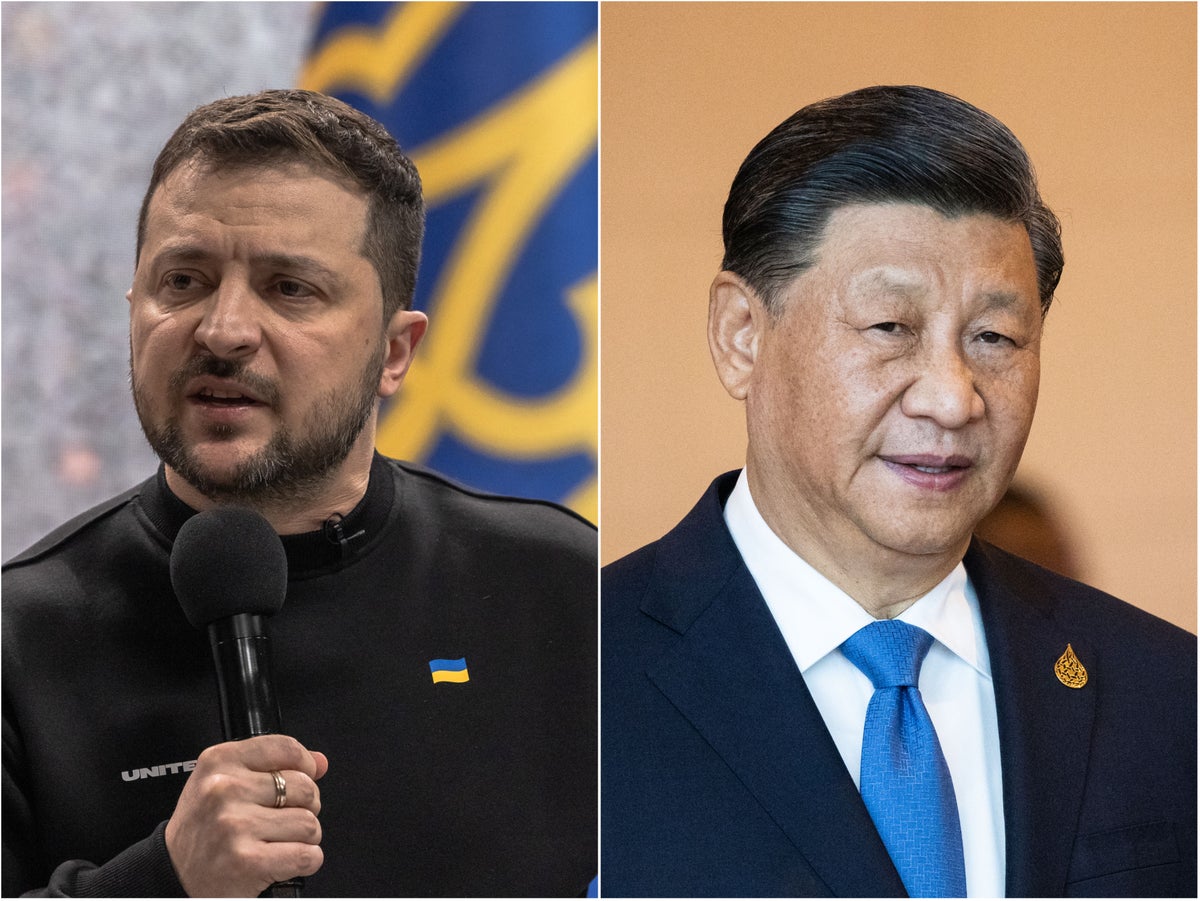 Ukrainian president Volodymyr Zelensky said he wants to meet Chinese president Xi Jinping to discuss his peace proposal for ending the ongoing Ukraine-Russia war.
Speaking on the first anniversary of Russia's full-scale invasion, Mr Zelensky said that he plans to meet China's president to discuss Beijing's peace proposals.
"I really want to believe that China will not supply weapons to Russia," he said.
China has offered a 12-point peace proposal to end the fighting in Ukraine one year into Russia's war.
In the proposal, China has called for a ceasefire and peace talks, and an end to Western sanctions against Russia. It says "relevant countries should stop abusing unilateral sanctions" and "do their share in de-escalating the Ukraine crisis".
It says the sovereignty of all countries should be upheld, though it doesn't specify what that would look like for Ukraine, and the land taken from it since Russia seized Crimea in 2014.
The proposal also condemns "Cold War mentality," a rebuke of the United States and NATO, the US-European military alliance.
So far, there has been no response from the Chinese side to Mr Zelensky's call for a meeting with Mr Xi.
Meanwhile, US president Joe Biden dismissed China's peace plan and said there's "nothing in the plan that would indicate that there is something that would be beneficial to anyone other than Russia".
In an interview with ABC News, Mr Biden said: "If Putin is applauding it, so how could it be any good? I'm not being facetious. I'm being deadly earnest."
Mr Zelensky also said Ukraine's victory "will inevitably await us" if allies "respect their promises and deadlines". It was also reported that Mr Biden has refused to give Ukraine advanced fighter jets "for now". In an interview, Mr Biden added: "Look, we're sending him what our seasoned military thinks he needs now. He needs tanks, he needs artillery, he needs air defence, including another HIMAR(s)."