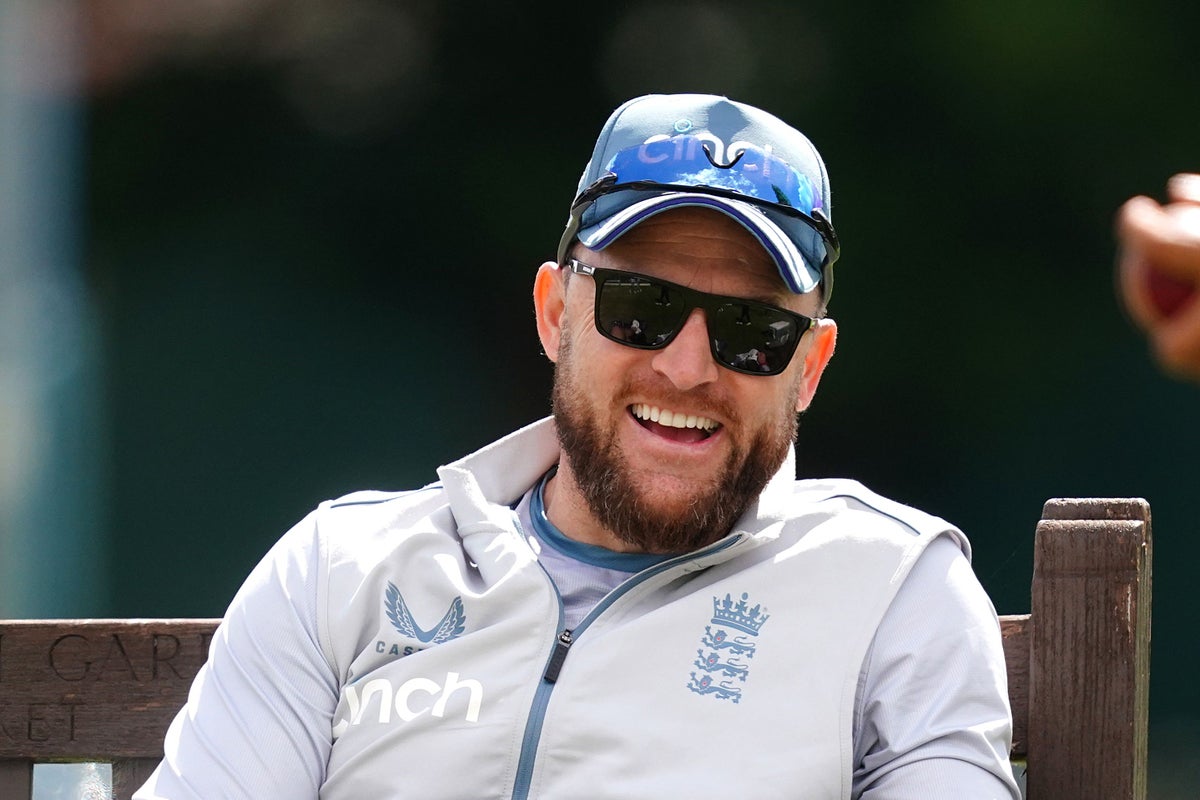 Brendon McCullum wants to make his Test squad the hottest ticket in English cricket, ensuring there is nowhere his players would rather be.
There have never been more opportunities for top talent to thrive in the sport, with the T20 franchise circuit booming and lucrative contracts on offer all over the world.
More than 60 England qualified players headed for leagues in South Africa, Australia and the United Arab Emirates over the winter, while the likes of Alex Hales, Adil Rashid, Tom Curran and Jason Roy have all opted to ply their trade as white-ball specialists.
Gloomy predictions about the allure of the future of the five-day format are not new but McCullum's England are bucking the trend, not only with the stirring style they have adopted but the sense of enjoyment and camaraderie that has followed.
England started this month's tour of New Zealand with a team bonding camp in Arrowtown, where the aim of the game was making memories rather than hundreds.
"There's so many options these days, you've got to make Test cricket enjoyable not just on the field but off the field too," he explained.
"Test cricket is hard and travelling the world can be difficult, but it's meant to be a fun time in your life and you should be able to enjoy it not just on the field but off the field as well. Things that the guys have done over the past week or so will hopefully be memories they can take with them for a long time.
"You try and get those guys to know when they board the plane to head overseas or jump into the car to head down to Lord's or whatever to join up with the team, they know they're going to have a great time. The results will hopefully follow.
Some characters don't need warm-up games. The bigger the competition, the more they step up. He's never been a warm-up game kind of guy

— Brendon McCullum on England captain Ben Stokes
"You can't guarantee that but what you can do is ensure you put some money in the bank when it comes to experiences and relationships. I always felt when I was playing that everything was based around the cricket and sometimes you forgot to enjoy yourself. You have one crack at life, why would you not want to enjoy it? That's the theory, we'll see how it works out but it's worth a crack."
McCullum's philosophy might be more familiar to the self-help industry than the cut and thrust of an international dressing room but, with nine wins from 10 matches since he and captain Ben Stokes took over, the early results are telling their own story.
England's previously regimented approach to Test preparations has also changed, with a planned four-day game against an NZ XI cut in half at the tourists' request and Stokes opting not to play at all.
That decision came with McCullum's full blessing, with the Kiwi confident his skipper's appetite for the big occasion will carry the day.
"Some characters don't need warm-up games. The bigger the competition, the more they step up," he said.
"He's never been a warm-up game kind of guy and I don't see that changing any time soon."
Rather than taking in 90 overs under lights in Hamilton on Saturday, McCullum will be keeping an eye on the Herbie Dyke Stakes at the nearby Te Rapa racecourse where the horse he co-owns, Defibrillate, is well fancied to challenge for the £330,000 purse.
"I've got a second favourite in the Group One, so I'll certainly be there," he said.
"It might even be the favourite after the (England) boys get on it."
England will certainly carry the favourites tag to claim another series win over the Black Caps, having touched new heights in their 3-0 whitewash victory over Pakistan before Christmas.
"Pakistan was amazing. We banked some experiences which will go with us forever but this is a completely different challenge against a team who have been incredibly formidable in their own conditions over the last five or six years," said McCullum.
"We're going to have to be pretty sharp, but I'm pretty confident the guys will play the style of cricket we've become accustomed to. I don't think we've reached the limit and I think it's still pretty new for us how we're playing."