Workers 'routinely exploited' at Indian factories supplying major brands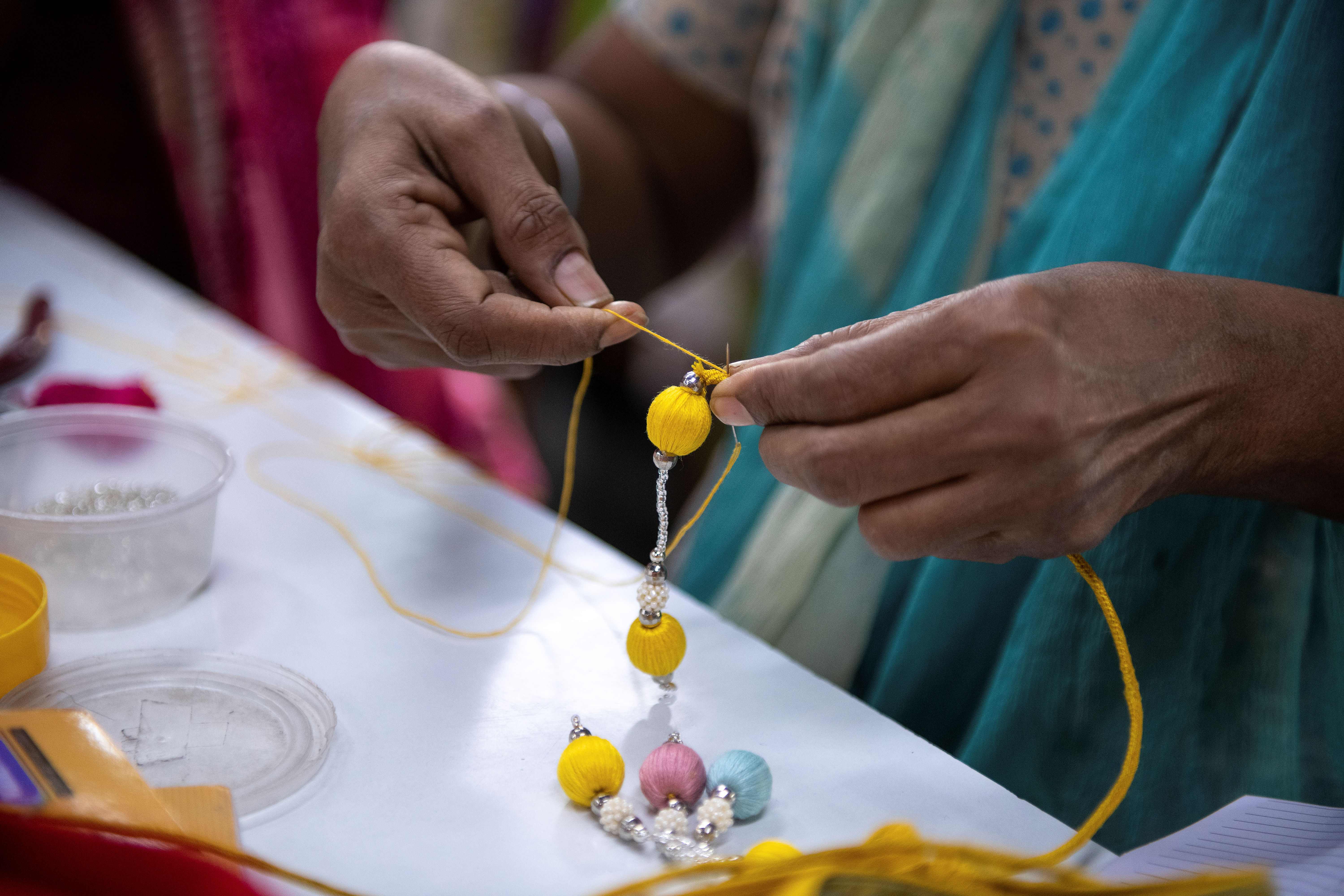 Workers in factories supplying major brands including Ralph Lauren, Marks & Spencer, Tesco and Sainsbury's have spoken out about the darker side of the glistening fashion industry, claiming "slave-like working conditions" with long hours and low wages.
Several brands told The Independent they were shocked by the allegations and that they were launching immediate reviews into their suppliers' work conditions and conduct.
In interview with the BBC, which first reported the mostly female workers' concerns, women in a rural part of South India said they were often subjected to mistreatment by factory owners and managers, "forced" to work late into the night and sometimes sleep on the factory floor to hit production targets.
The women, whose names and precise locations were withheld for fear of repercussions, said they were not given toilet breaks and hardly get time to drink water or eat lunch due to work piling up.
"They've increased our workload. We're forced to stay late to finish it - or they yell at us and threaten to fire us. We're scared as we don't want to lose our jobs," one woman said.
It is not the first time concerns have been raised about conditions for women working in garment factories across South Asia. A report by Global Labor Justice found that women represented 80 to 95 per cent of the garment workforce in Asian countries including Bangladesh, Sri Lanka, Cambodia and Indonesia.
That report detailed how these women were subjected to verbal and physical abuse and exploitation, while an unidentified female worker in a case study claimed to have been beaten by a male supervisor for not meeting her production target.
Low wages and weak labour laws, coupled with corruption during inspections, make these women vulnerable to exploitation. At the same time, international brands find India, the world's second-largest manufacturer and exporter of garments, a lucrative market for similar reasons.
The brands named in the BBC report said they were investigating the matter, and that they were concerned for the working conditions of the women in question. 
In a statement to The Independent, Marks & Spencer said they have taken the allegations seriously and immediately ordered an unannounced audit of the site in India. However, the brand refuted allegations that workers were denied access to water or toilets. 
"We take these allegations extremely seriously. Whilst there was absolutely no evidence workers were denied access to basic facilities, we identified overtime working practices that are not acceptable. As a responsible retailer, we have a duty of care to protect the livelihoods of the people that work in our supply chain," said an M&S spokesperson.
Sainsbury's, the second largest supermarket chain in the UK, said it was shocked by such disturbing reports and launched an immediate investigation at the factory.
"We are deeply concerned by the findings of our initial investigation and are insisting on a number of actions the supplier must take in order for us to continue to work with them. This includes immediate actions and ongoing commitments the supplier must make while we continue to closely monitor the site," Sainsbury's told The Independent.
Ralph Lauren told the BBC it would investigate the allegations. "We require all of our suppliers to meet strict operating standards to ensure a safe, healthy and ethical workplace, and we conduct regular third-party audits at all factories," the company said in a statement.
And a Tesco spokesperson said: "We don't tolerate any abuse of workers' rights and fully investigated these allegations as soon as we were made aware. We were deeply troubled with what we found."