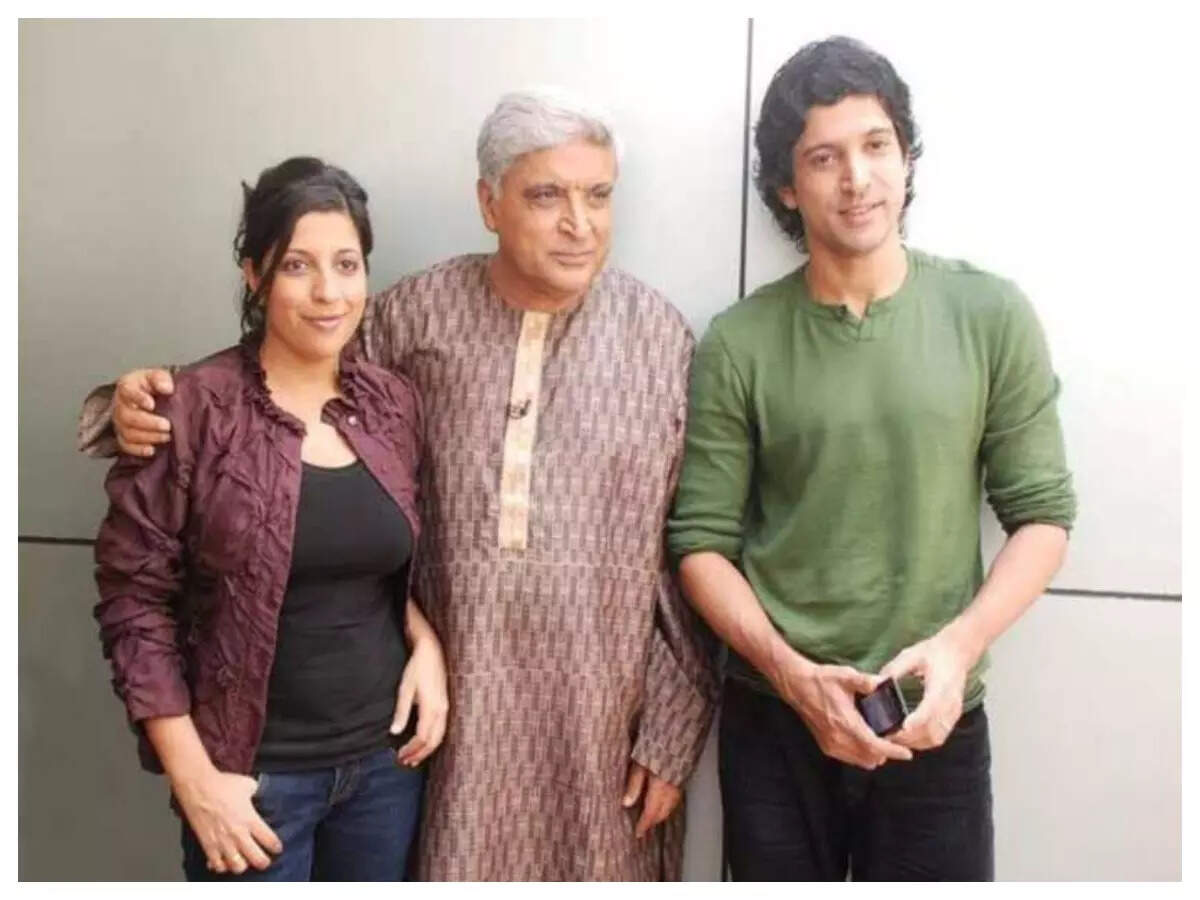 Javed Akhtar shares a great bond with his children Farhan and Zoya Akhtar. On his 78th birthday, we take a look at one of his throwback interviews where the ace screenwriter opened up about being a conventional father to his kids.
"I wasn't a 'father' in the conventional sense of the word. Traditionally, fathers and sons have never had a communicative relationship. But Farhan, Zoya and I have had a very democratic relationship. There's nothing in the world they can't discuss with me. My kids can be very argumentative. Democracy has its own problems," he told Filmfare in a 2001 interview.
Elaborating further, he added, "It would be naive on my part to believe that it must not have made a difference. But on the positive side, my children have always seen mutual respect between Honey and me. We had extremely civilised relations which kept growing better and friendlier with time. Today, Honey and I are the best of friends."
Javed Akhtar reportedly came to Indian cinema when there was on concept of screenwriters and it was Rajesh Khanna who is credited with giving Javed Akhtar and Salim Khan first chance as writers in 'Haathi Mere Saathi'. The duo wrote the screenplay of many films, such as 'Seeta Aur Geeta', 'Deewar', 'Sholay', 'Don' and 'Mr India'.
As an individual screenplay writer, some of the notable works of Javed include, 'Betaab', 'Saagar', 'Meri Jung', 'Khel', 'Roop ki Rani Choron Ka Raja', 'Lakshya' and 'Don: The Chase Begins Again'.