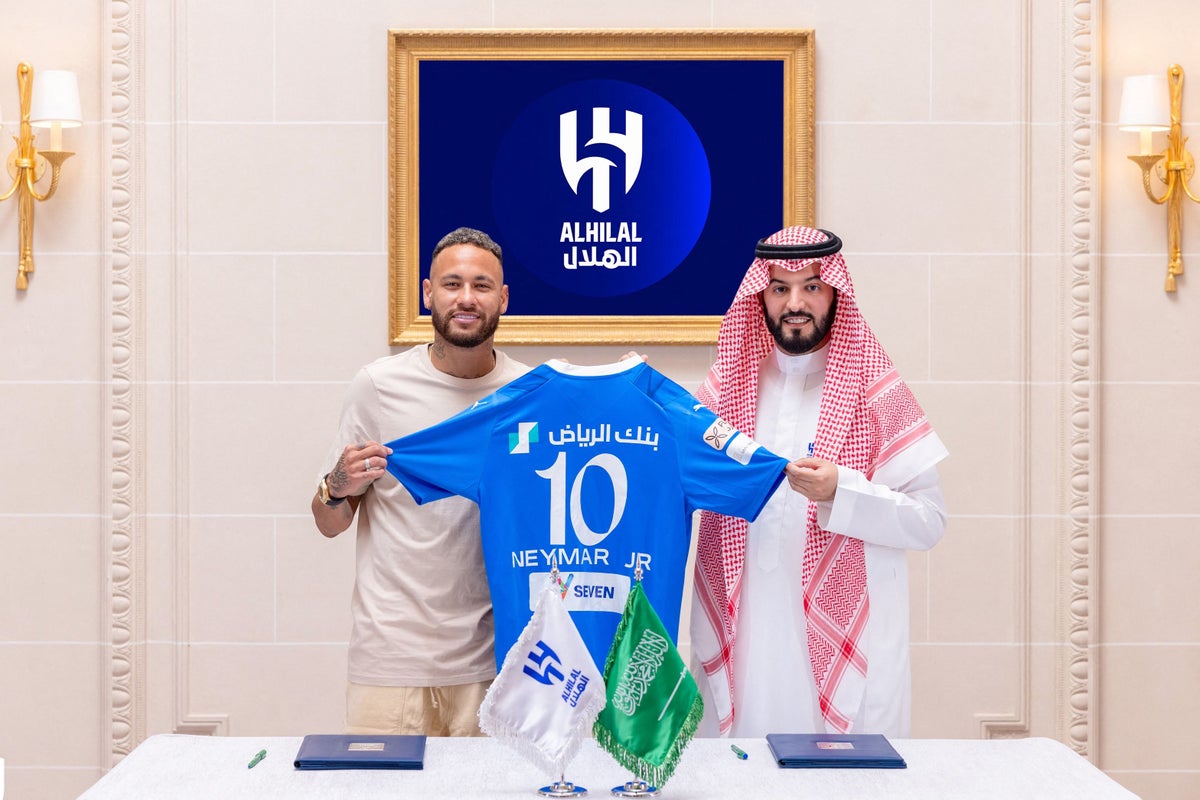 The Saudi Pro League has spent lavishly on the finest players in football with the total currently at approximately £725m so far this summer.
The country's Public Investment Fund even owns four of the country's top clubs: Al-Ahli, Al-Hilal, Al-Ittihad and Al-Nassr.
Their transfer window closes after the Premier League, meaning uncertainty among certain Premier League and European clubs as the season develops.
Without the ability to reinvest on players until January, bids from the Saudi Pro League will test the resolve of the Premier League. Here's everything you need to know about the end of the Saudi transfer window.
When does the Saudi Pro League transfer window close?
Fifa has the Saudi transfer deadline day listed as Wednesday, 20 September.
But the league's website states that teams have until Thursday, 7 September to sign players.
Either way, the four PIF-backed clubs have longer than European clubs to sign players.
The transfer window across the majority of leagues in Europe slams shut on Friday, 1 September, with Premier League clubs able to do business until 11pm.
Liverpool will come under serious pressure, having already rejected a bid worth £150m from Al-Ittihad for Mohamed Salah.
"The influence of Saudi Arabia is massive at the moment," Jurgen Klopp said when asked about the situation.
"Pretty much the worst thing, I think, is that the transfer window in Saudi Arabia is open three weeks longer. If I am right, I heard something like that, then at least in Europe, that's not helpful.
"UEFA or FIFA must find solutions for that. But in the end, at this moment, I don't know exactly what will happen. It's already influential for us, but we will have to learn to deal with it. Time will show."
Prominent Saudi Pro League transfers in 2023
Sadio Mane [Bayern Munich] Al-Nassr
Aymeric Laporte [Manchester City] Al-Nassr
Ruben Neves [Wolverhampton Wanderers] Al-Hilal
Kalidou Kouilbaly [Chelsea] Al-Hilal
Neymar [Paris Saint-Germain] Al-Hilal
Aleksandar Mitrovic [Fulham] Al-Hilal
Roberto Firmino [Liverpool] Al-Ahli
Allan Saint-Maximin [Newcastle] Al-Ahli
Riyad Mahrez [Manchester City Al-Ahli
Karim Benzema [Real Madrid] Al-Ittihad
N'Golo Kante [Chelsea] Al-Ittihad
Fabinho [Liverpool] Al-Ittihad
Jordan Henderson [Liverpool] Al-Ettifaq