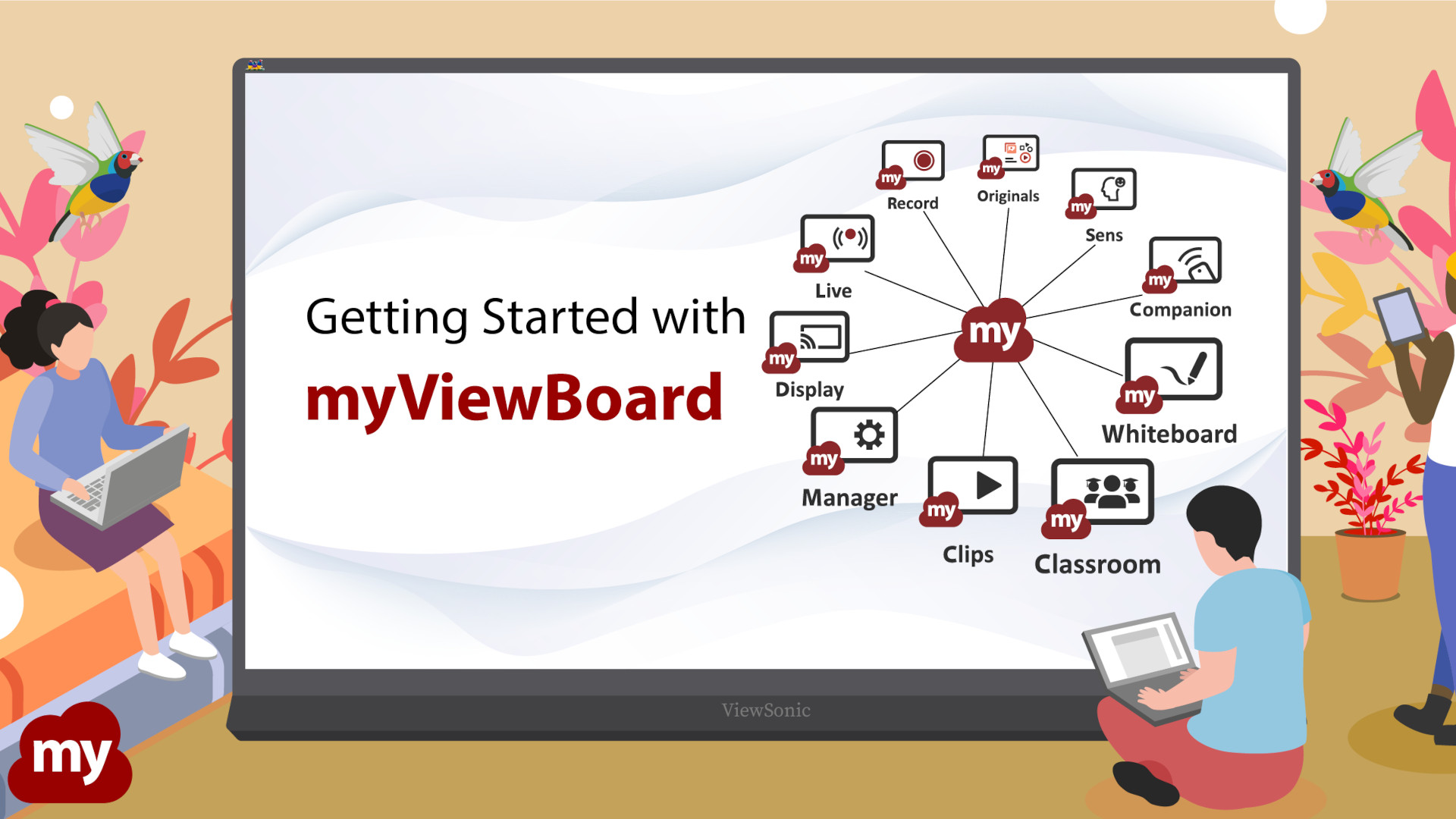 MyViewBoard is a digital tool that works across devices to help make teaching and student interaction smart. It comes from screen manufacturing specialist ViewSonic yet works across a host of devices.
This system offers an infinite scrollable canvas to work with that should give teachers and students freedom to get creative both in the classroom together as well as across distances, making it a viable hybrid learning tool.
The platform is made for presentations but is also designed to function with other digital tools collaboratively, allowing teachers freedom while still keeping control over how they interact with the class.
Crucially, this works across devices, making it a great pairing for the best interactive whiteboards in class.
What is MyViewBoard?
MyViewBoard is a digital software that was created and shared by screen manufacturer ViewSonic as a way to present to the class and interact, via multiple connected devices, with ease.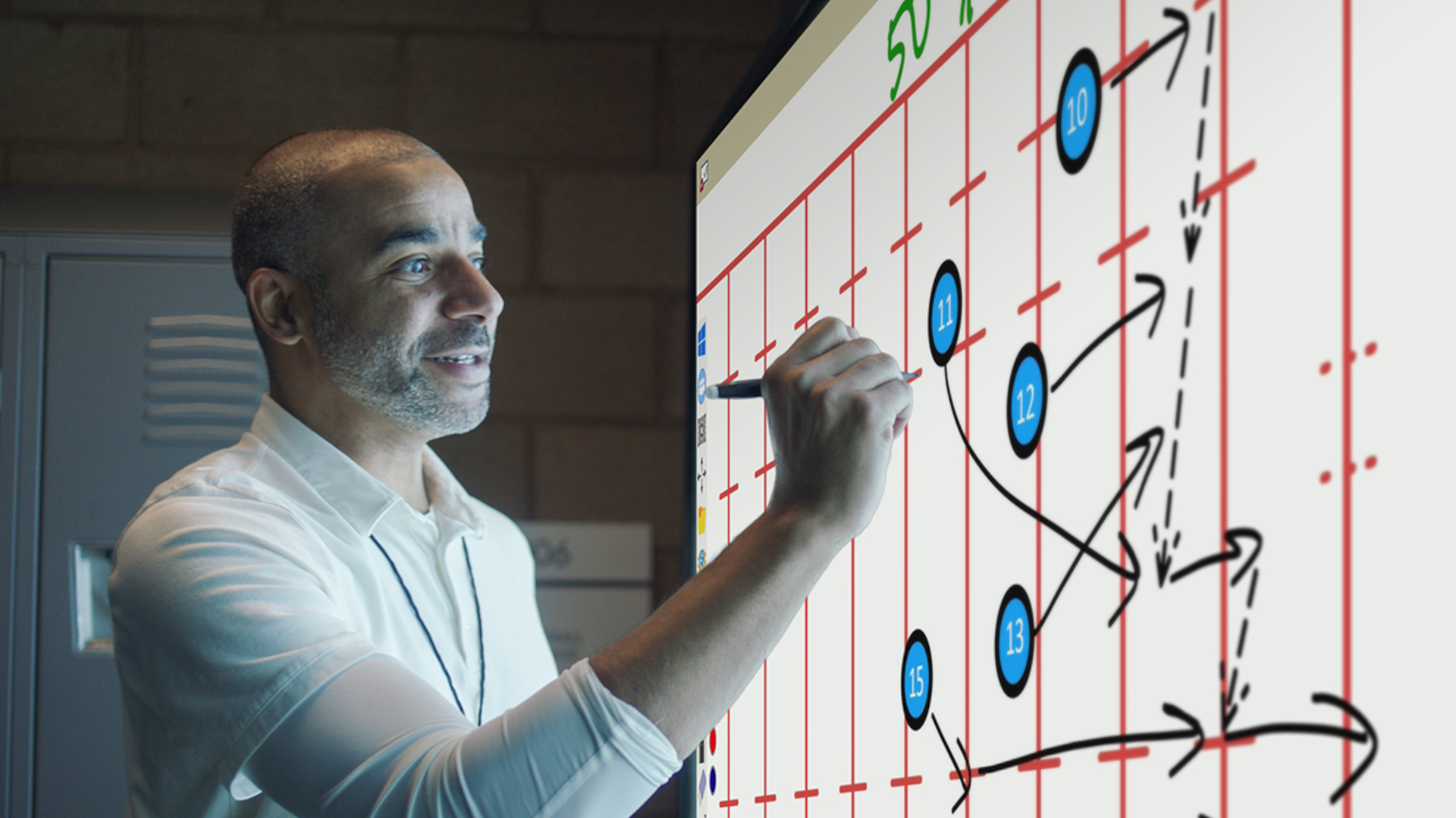 While the system is built by ViewSonic, it isn't stuck within that company's hardware alone. In fact there are a number of other IFP options and you can see the full list of supported devices here.
Crucially, this is cloud-based so teachers can plan and create lessons on their laptops, from anywhere, before using the whiteboard in class to present to the group.
Consequently, classrooms can cut back on paper usage as lessons become digitized. This also means everything can be presented electronically, for interaction via personal student devices, as well as the ability to expand using internet searches and materials, as the class develops. 
How does MyViewBoard work?
MyViewBoard is primarily a software that functions on digital whiteboards, laptops, and more. It works, initially, as a whiteboard presentation tool for teaching in the classroom.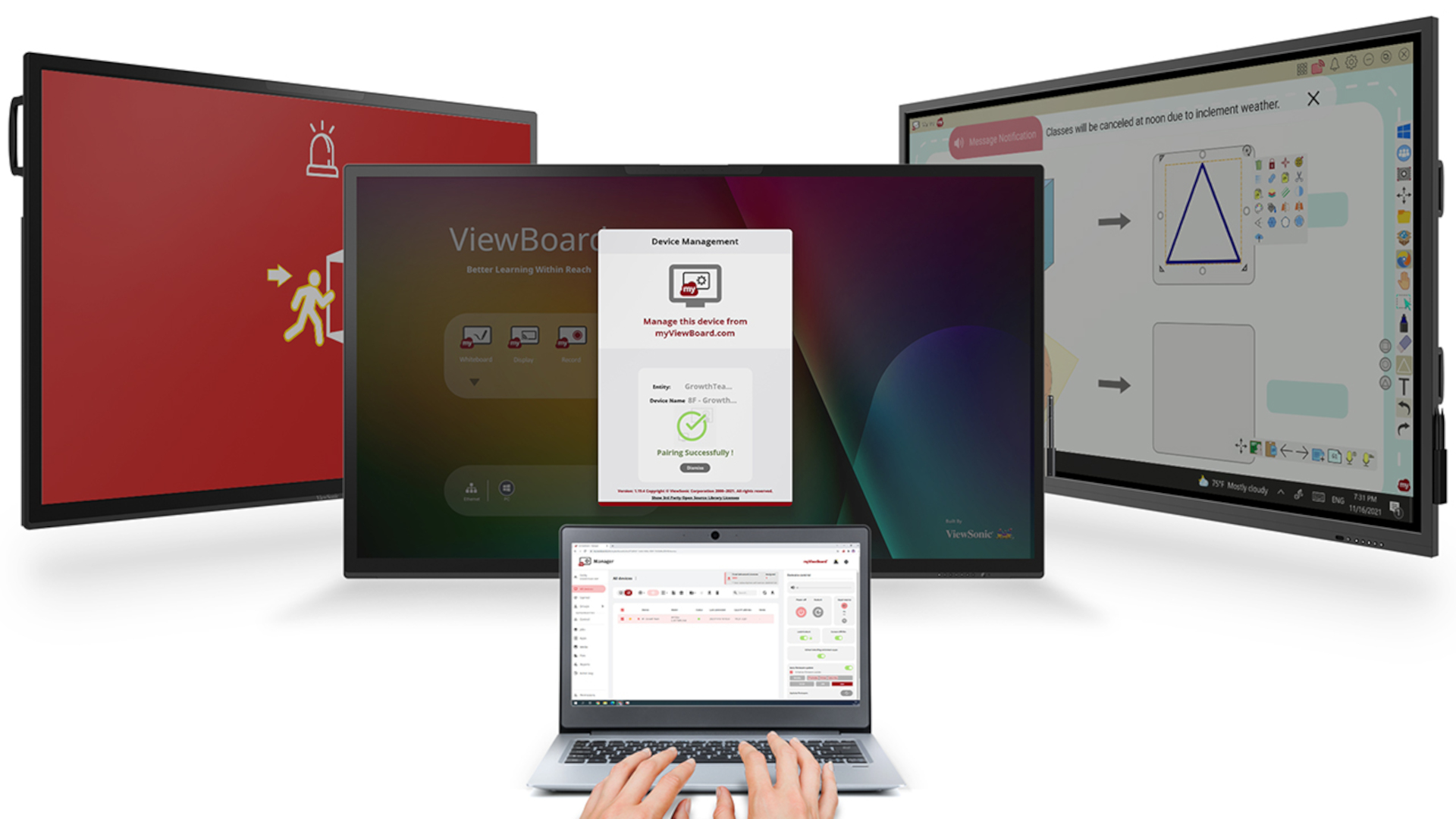 Educators can begin using the software on their laptop, planning a lesson, for example. Everything is saved to the cloud, with lots of third-party storage app support, allowing you to then load that lesson on a digital interactive whiteboard, without the need to carry any saved items around.
The basic presentation whiteboard features a main toolbar and a floating toolbar, which can be edited to offer more controls or a minimal presentation look as needed. Drag and drop items to create lessons with access to the internet for materials.
Once presenting, you are also able to use online searches, allowing the entire class to view anything needed online. You can add videos, images, documents, and more. Create a quiz, for example, and share it digitally so students can interact using their personal devices. 
What are the best MyViewBoard features?
MyViewBoard is simple to use yet also offers complexity if you want, allowing it to scale to the needs of an educator very nicely. Teach a simple lesson, or build in Huddle groups with polls and web search results, as needed.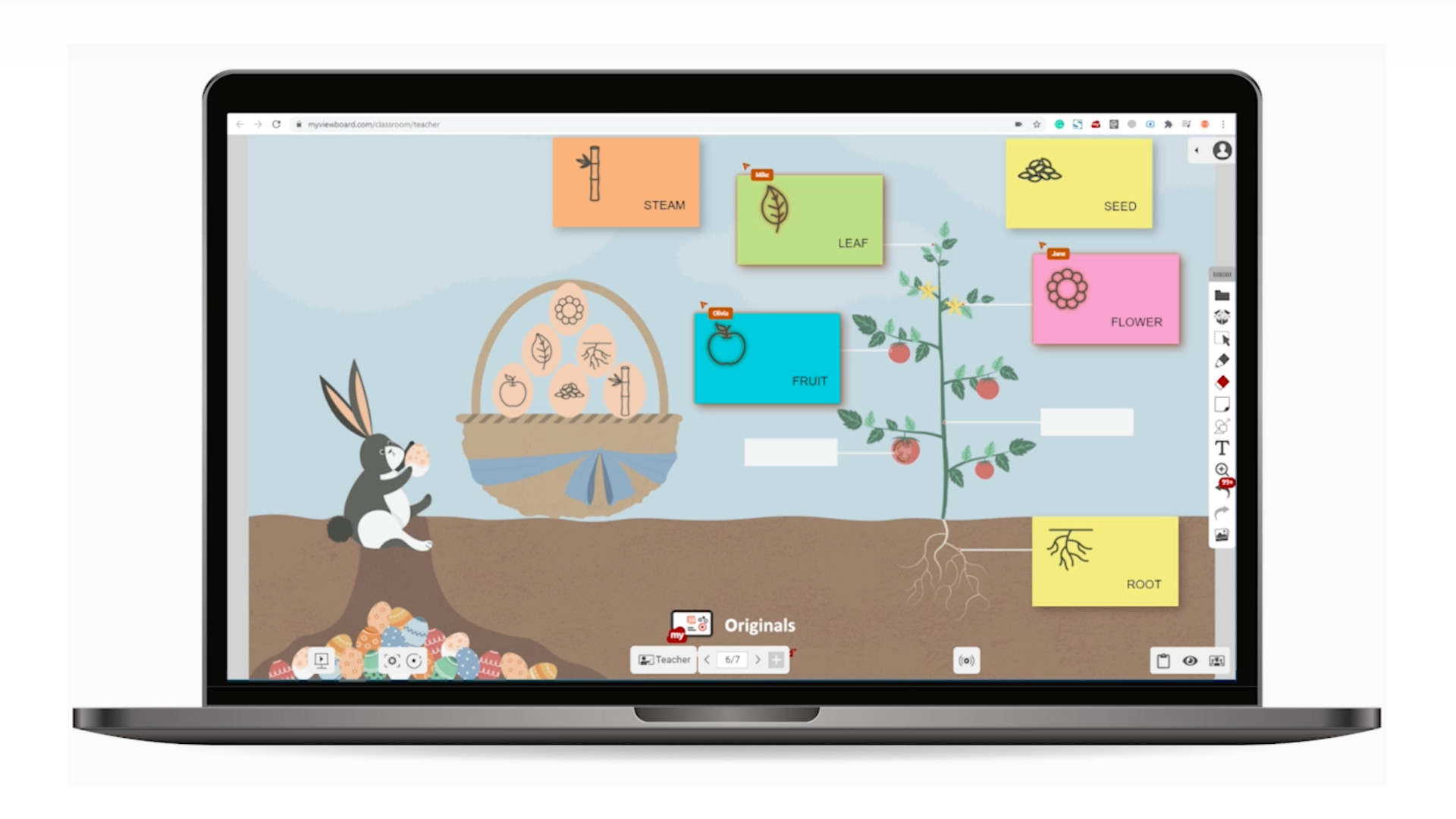 The cloud-based way of working is great for planning from any location but what's particularly useful is how compatible this is. You can work with whatever system you use, including Google Drive, Dropbox, OneDrive, Box, GoToMeeting, Zoom, and Google Classroom.
You'll notice some of those are storage options while others are video chat systems. This is because you are able to use the whiteboard over video chat, also allowing for teaching outside of the classroom. Usefully, you can share the login via a QR code, enabling students to login from any web browser-enabled device.
The system offers dynamic tools such as text-to-reading, a built-in browser, downloadable lesson plans, pop quizzes, and poll creation. All of this can be accessed while presenting, allowing for a seamless experience that doesn't hamper creativity and lets you to go off the lesson plan when needed. 
Use your IFP digital stylus to annotate, write notes, or draw as you work with a scrollable whiteboard of near infinite possibilities. Or have students annotate -- when you grant permission -- using their own devices with support for Windows, Mac, iOS, and Android. Students can also add images, video, links, and more, which all land in an 'inbox' space that the teacher can check to see what can be shared in the lesson.
How much does MyViewBoard cost?
MyViewBoard pricing offers several different plans, including a free offering for the basics.
The Free plan gets you the essential annotation and teaching tools to get started plus ViewSonic Originals content, backgrounds, and games.
The Pro plan, charged at $6.99 per month, gets you the above plus student file sharing, instant pop quizzes, and wireless presentation. Plus, you get advanced Originals content, backgrounds, graphics, and content creation.
The Premium plan, at $13.99 per month, gets you the above plus collaborative learning and monitoring of students in real-time. Plus, Originals content is optimized for the system.
A bespoke option for Entities with live captions is available for inclusive lesson delivery, seamless class management integrations, device management, and broadcasting, analytics, and more.
MyViewBoard best tips and tricks
Search live
Explore a subject using live internet search, as a class, to see where discoveries take you as a group and how that can expand the original lesson plan.
Poll and quiz as you go
Use polls and quizzes to gauge understanding as you teach to help guide the lesson for the group as well as individuals, adapting live as needed.
Interact live
Give permission to students to answer questions by letting them interact with the presentation, using their personal devices, from their seats so the class can all see.
To share your feedback and ideas on this article, consider joining our Tech & Learning online community here