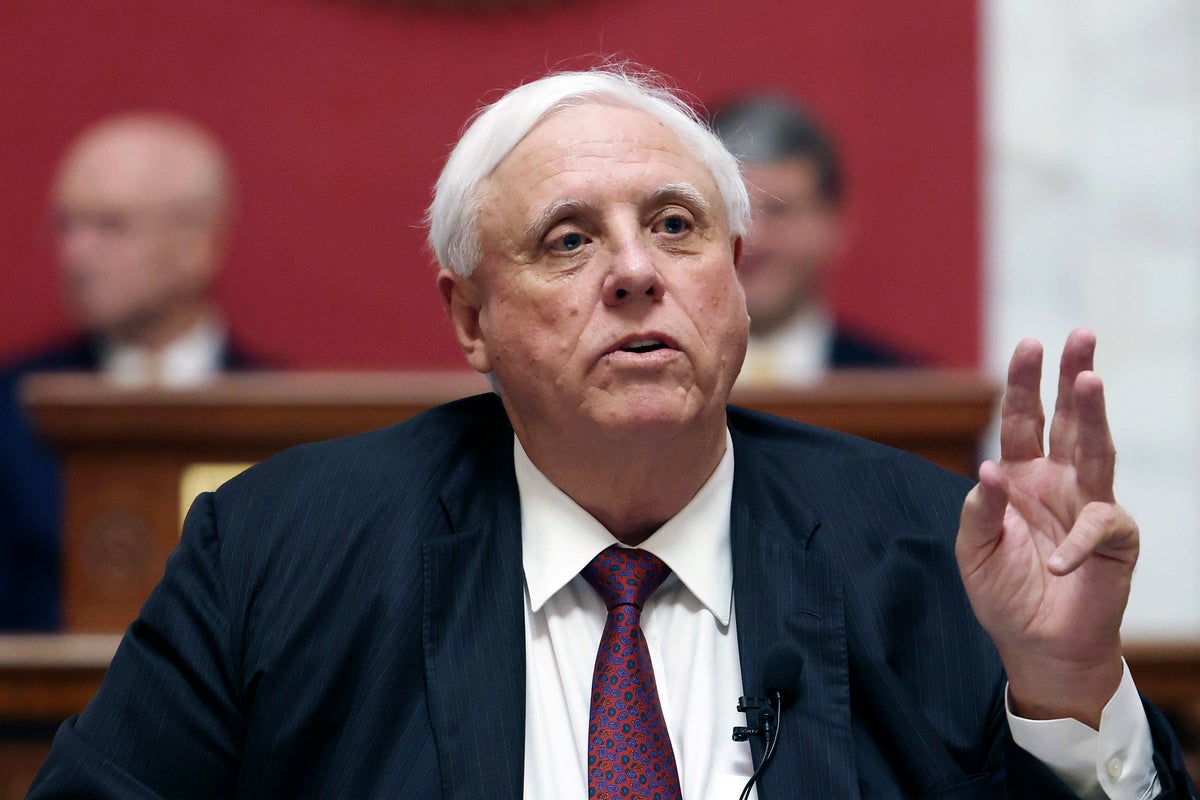 West Virginia Gov. Jim Justice on Monday ordered a sweeping investigation of the State Police after he accepted the resignation of the agency's superintendent and revealed allegations of wrongdoing, including that a video camera was placed inside a women's locker room.
Justice said he has appointed Jack Chambers, the deputy director of the Capitol police, as interim superintendent to replace superintendent Jan Cahill, who had served under Justice since the governor took office in 2017. Justice said Chambers will conduct "an all-out investigation" to replace one that started last month under Cahill and was nearing its completion.
One focus of the investigation will be an allegation that a state police employee hid a video camera in the women's locker room at a State Police facility in Kanawha County.
"To me, it is absolutely not to be tolerated in any way," Justice said.
Justice did not specify when it occurred but indicated it was several years ago, perhaps before Cahill took over, and that the employee involved later died of an apparent heart attack while jogging.
Justice said three troopers eventually found a thumb drive "and from that they found the video." At least one of the troopers "jerked the thumb drive out, threw it to the floor and started stomping on it. You can't make this stuff up, can you? Now we've got law enforcement officers destroying evidence."
Justice acknowledged that "maybe we won't be able to recover much information. Maybe many troopers are long gone. Maybe there's no way to recover evidence. But we ought to try, because we're better than this."
A separate incident that will be investigated involved money allegedly stolen by a trooper from a man at a casino in the Charleston suburb of Nitro. The governor also said the investigation will look into an unspecified "loss of life" on Interstate 81 in the Eastern Panhandle.
In the casino incident, a man was playing a video machine with a trooper close by, Justice said. As the man got up to go to the restroom, an envelope with him fell out of his seat. The trooper picked up the envelope and kept the money inside.
"Basically any way you cut it, that money was stolen," Justice said.
The governor said instead of the State Police conducting an immediate investigation into the incident, "we didn't do that." The governor did not specify whether the trooper was disciplined and said the incident will be part of Chambers' investigation.
Justice did not provide details of the I-81 incident, including when it occurred. The governor said he has seen video of the incident and it is "very, very concerning." An investigation is ongoing, "and Jack Chambers has to get into this as well," Justice said.
Chambers served a combined 26 years with the Capitol police and State Police. The Capitol police, also known as the Division of Protective Services, was established in 1999 to provide security at the state Capitol Complex in Charleston and other state facilities.
Justice said he met with Cahill at the superintendent's request Monday morning at the governor's residence, when Cahill submitted his resignation.
"I stand with and behind our police on every issue up to the point in time when it goes beyond what is right," Justice said.
Before becoming superintendent, Cahill served as the sheriff in Greenbrier County, where the governor has a home and owns the posh Greenbrier resort. Before that, Cahill spent 23 years with the State Police in a variety of roles. He started as a field trooper in 1989 and retired as troop commander captain in Beckley in 2012, the year he was elected to the first of two terms as sheriff.