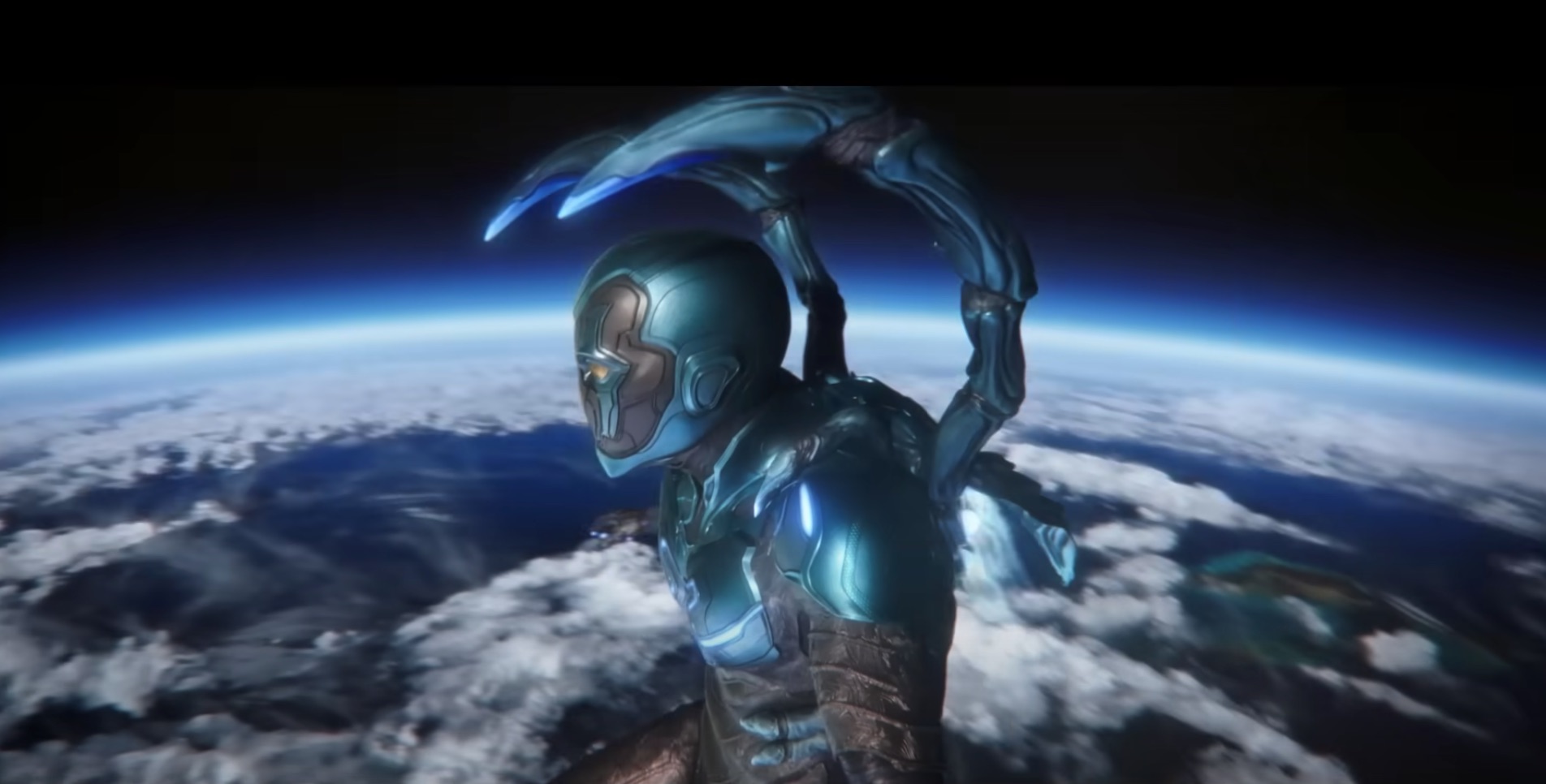 In a brilliant burst of cobalt-colored light, Warner Bros. is tapping into the lore of one of DC Comics' lesser-know characters with the debut of "Blue Beetle's" first trailer. 
This marks the first feature film adaptation of Blue Beetle, a B-list crusader that was first revealed in the pages Fox Comics' "Mystery Men Comics #1" in 1939, then was later seen in Charlton Comics titles before leaping over to join DC's crowded roster. 
Here we're introduced to not Egyptian archaeologist Dan Garrett or the gadget-equipped Ted Kord from the characters' DC Comics origin stories, but Jaime Reyes, the third iteration of the Blue Beetle. This El Paso, Texas teenager bonds with an ancient alien scarab that provides his surging azure-tinted superpowers which transform Reyes into an ominous insectoid avenger clad in alien armor allowing sustained flight and blasting bolts of coherent energy from appendages. You can see our ranking of the best DC extended universe movies to prepare for the Blue Beetle's arrival. You can catch with most of them on the streaming service HBO Max.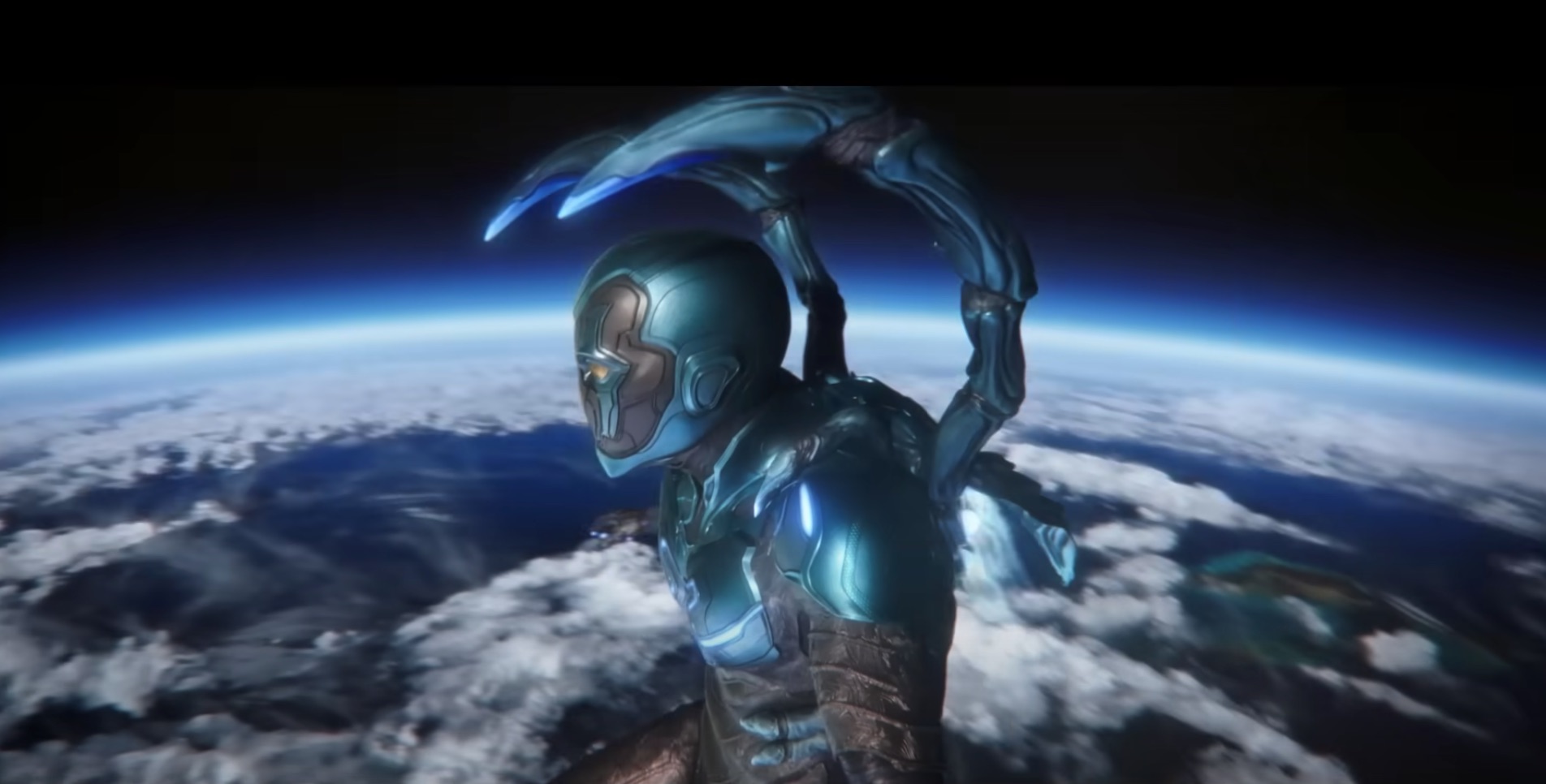 To be fair, this fun initial trailer does elicit some heavy Spider-Man/Green Lantern/Moon Knight vibes, but the comedic tone promises a family-friendly summertime treat landing in this prolonged era of Hollywood superhero film fare.
Directed by Puerto Rican filmmaker Angel Manuel Soto ("Charm City Kings") and starring Xolo Maridueña ("Cobra Kai") in the titular role, this flashy "Blue Beetle" project represents the first Latin DC superhero, who'll definitely be included as a vital component of the upcoming cinematic universe now being formed by freshly-minted DC chiefs Peter Safran and James Gunn.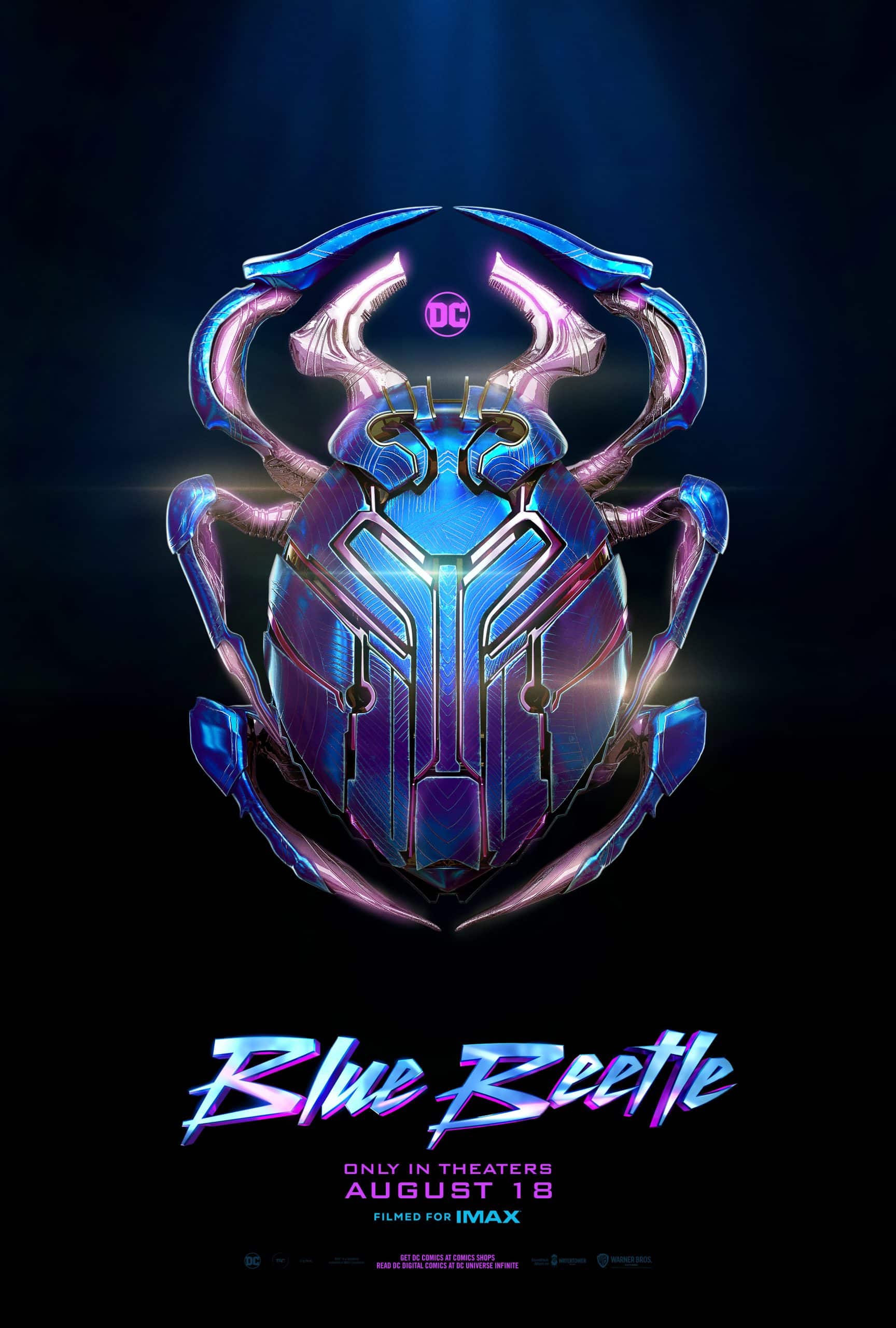 Here's the official description:
"Recent college grad Jaime Reyes returns home full of aspirations for his future, only to find that home is not quite as he left it. As he searches to find his purpose in the world, fate intervenes when Jaime unexpectedly finds himself in possession of an ancient relic of alien biotechnology: the Scarab. When the Scarab suddenly chooses Jaime to be its symbiotic host, he is bestowed with an incredible suit of armor capable of extraordinary and unpredictable powers, forever changing his destiny as he becomes the superhero Blue Beetle."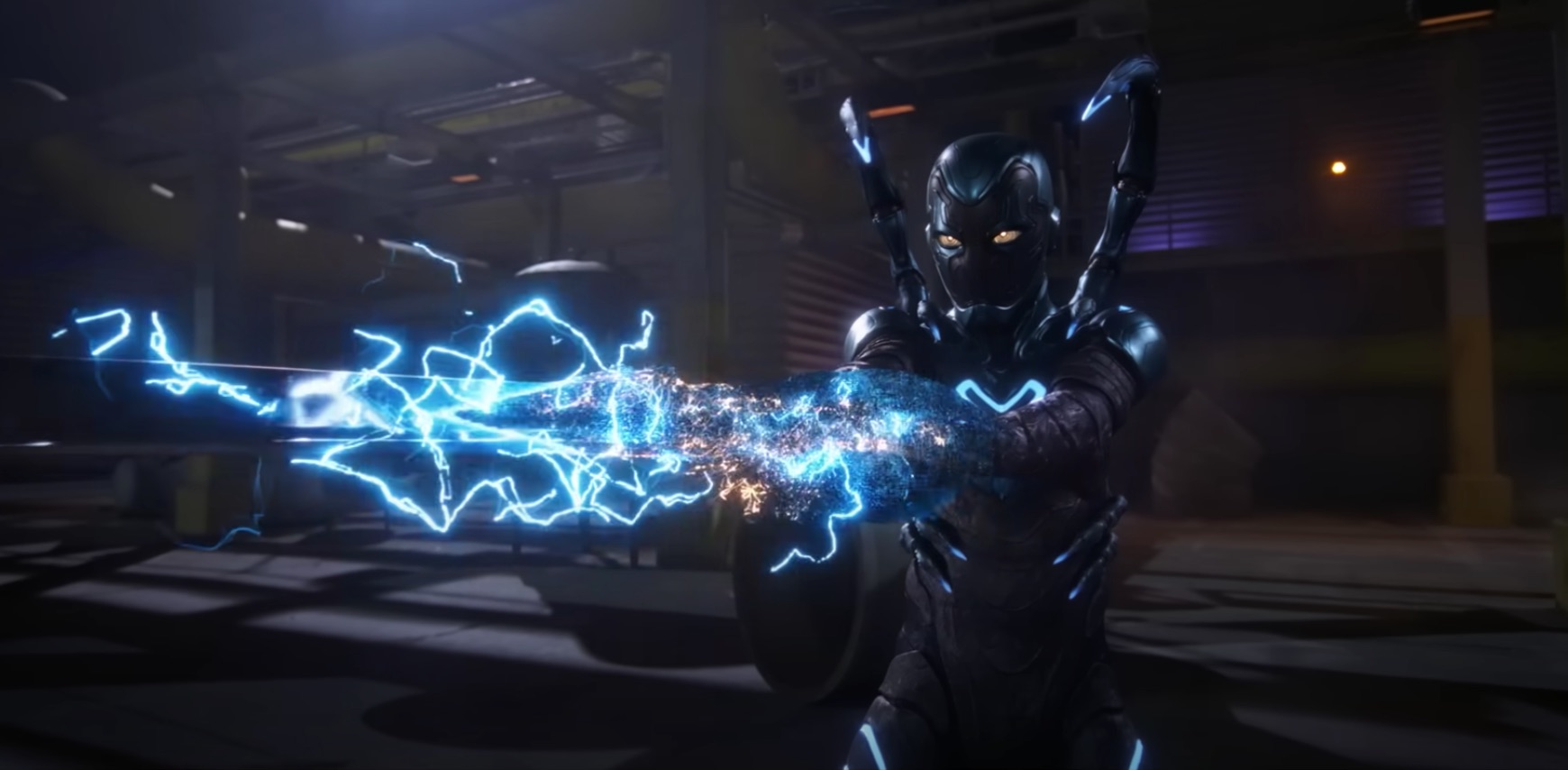 "Blue Beetle" co-stars Adriana Barraza ("Rambo: Last Blood") as Jaime's grandmother, Nana, Damían Alcázar ("Narcos") as his father, Elpidia Carrillo ("Mayans M.C.") as his mother, Bruna Marquezine ("God Save the King") as Jenny Kord, Raoul Max Trujillo ("Sicario") as Carapax, alongside Susan Sarandon ("Dead Man Walking") as Victoria Kord, and comedian George Lopez as Jaime's Uncle Rudy. The movie also features Belissa Escobedo ("Hocus Pocus 2") as Jaime's sister, Milagro, and Harvey Guillén ("What We Do in the Shadows") as Dr. Sanchez.
With the truth of DC's "Black Adam" and "Shazam! Fury of the Gods''' poor commercial and critical performance still lingering in the box office air, let's hope "Blue Beetle" provides some lucrative levity to the fast-fading superhero genre. 
"Blue Beetle" flies into theaters in IMAX on Aug. 18.
Follow us on Twitter @Spacedotcom and on Facebook.