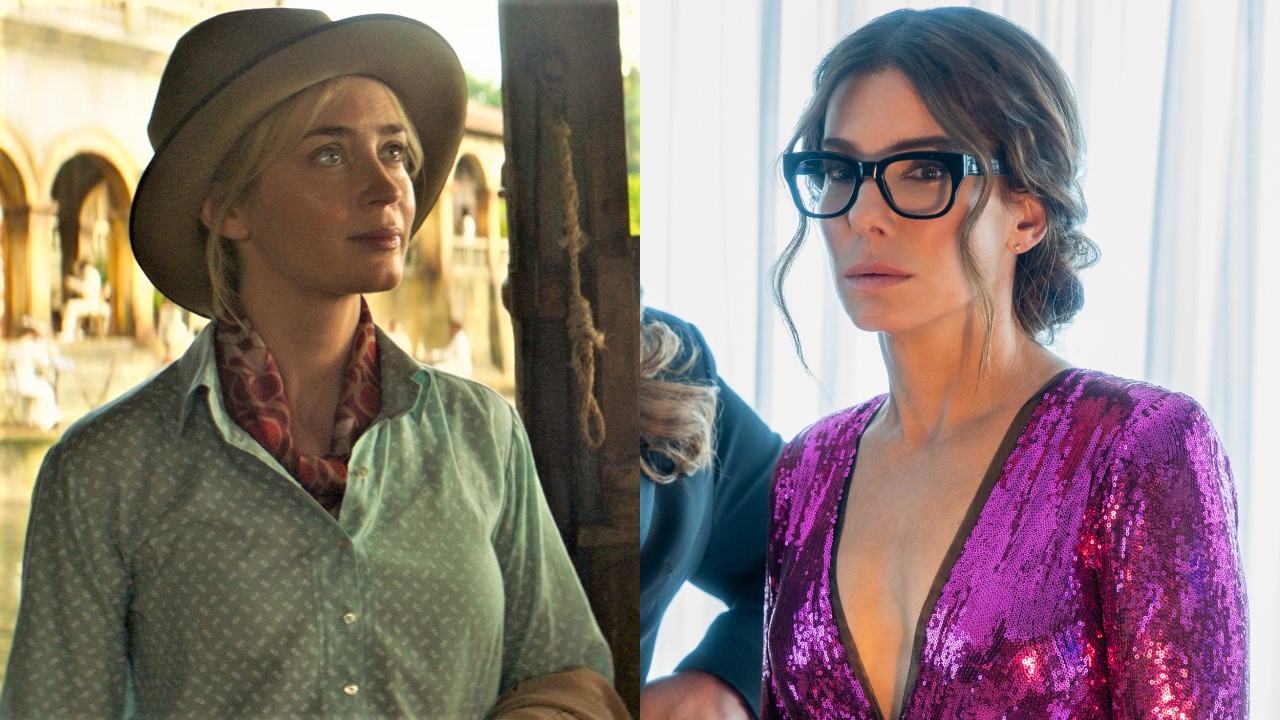 The red-carpet shouts of, "Who are you wearing?" is a time-honored tradition, with the most fashionable celebrities basically serving as walking advertisements for the hottest fashion houses as they attend exclusive events. It's a mutually beneficial arrangement, to be sure, but after reports of model/actress Cara Delevingne pulling in six figures for her bold look at the 2023 Academy Awards, it begs the question: Just how much are celebrities being paid for their red-carpet looks? A stylist who has worked for Sandra Bullock, Emily Blunt and other A-listers had some insight into that corner of the fashion world.
Jessica Paster and other celebrity stylists spoke about the financial aspect of red-carpet styling during the Vulture Festival, and while some said they'd never been offered money to dress their client in a specific piece, Paster said there are opportunities, and the specifics of those deals can vary. She told The Cut (via Insider): 
So her famous clients — who along with Emily Blunt and Sandra Bullock have reportedly included Cate Blanchett, Miranda Kerr and Rachel McAdams — sometimes may get the opportunity to make quite a payday for their big event appearances. Apparently there's some wiggle room in the agreements, too, and circumstances that might become more financially beneficial for the celebrity. Jessica Paster explained: 
Jessica Paster clarified that she doesn't force these ambassadorships — beauty is the first priority, she says, not money — but it certainly is a bonus for her and her clients if a designer wants to pay them to showcase a particular dress that complements the celebrity's look. It's not just dresses either, as the stylist said every corner of the industry makes these types of deals for big events. She continued: 
Shoes and jewelry designers, sure, that's no surprise. I personally have never seen anyone boasting their tampon preference on the red carpet, but hey, it's a part of life, right?
I'd also imagine that fashion houses are willing to pay more to showcase the hottest trends that are sure to turn heads, such as the see-through dress craze that has seen Olivia Wilde and several others strutting their stuff in sheer numbers. Statement pieces like Kylie Jenner's lion dress and Julia Fox's human-sized handbag are also sure to attract attention for the designers. 
Fashion is part of the business, and if you want to see which celebrities might be hitting the red carpet at the premieres of their upcoming projects, you can check out what's coming to theaters soon on our 2023 Movie Release Schedule.