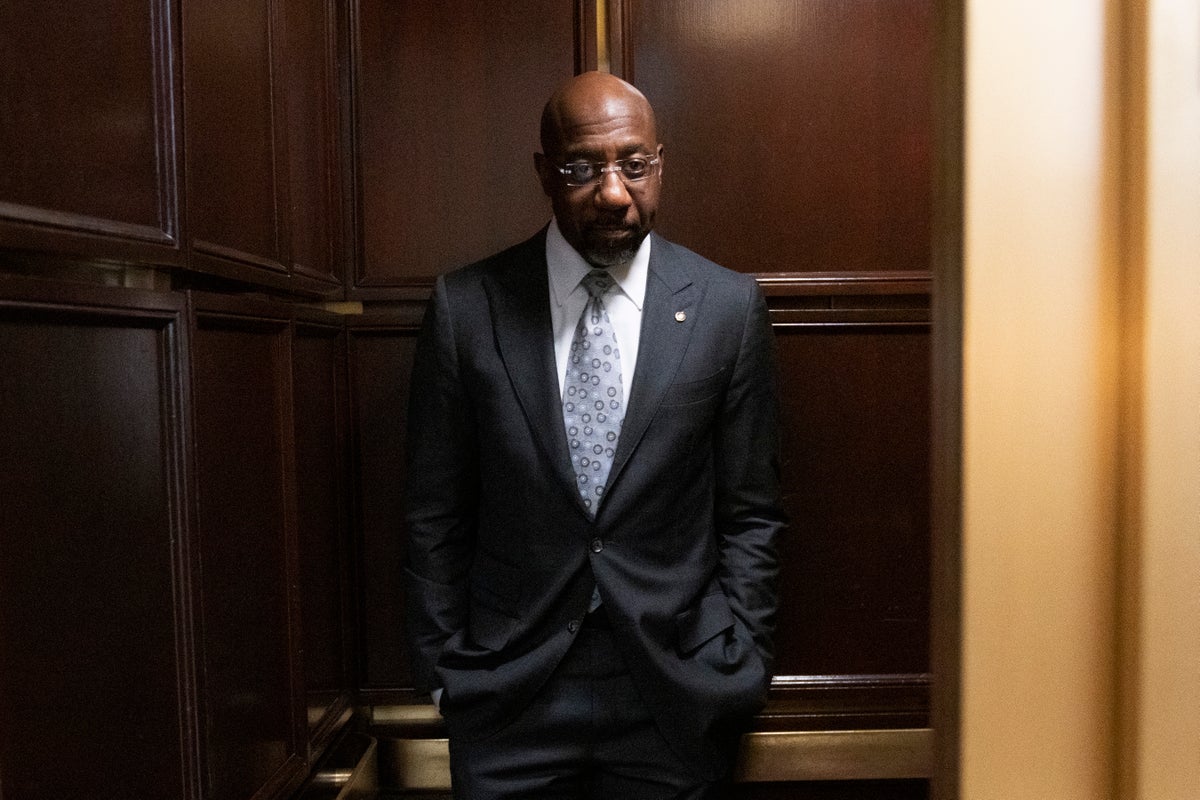 EDITORS/NEWS DIRECTORS:
The Associated Press is offering video of newly reelected Democratic Sen. Raphael Warnock of Georgia talking about using his first full term to continue cutting deals with Republicans and delivering results for his home state. Use it on your broadcasts, websites, social media platforms and elsewhere.
___
GET THE VIDEO:
Reelected Senator Warnock on fighting for Georgia
Sen. Warnock talks faith in Georgia, public service
Sen. Warnock loyal to Biden and dealmaking
___
READ AP'S LATEST:
Warnock, deal-maker yet party loyalist, settles into Senate
___
PUBLISH THIS:
Newly reelected Democratic Sen. Raphael Warnock of Georgia is promising to use his first full term to cut deals where possible with Republicans, and deliver for his home state.
Warnock, 53, sidestepped questions about his political ambitions but indicated he was warming to his status as a leading figure among Georgia Democrats.
Warnock has faced voters five times over the past three years in an unusual combination of primaries, special elections, traditional elections and runoffs. Now he can settle into a six-year term after his hard-fought campaign last year against Republican Herschel Walker.
Warnock's winning runoff margin — just shy of 3 percentage points — was less than Republican Gov. Brian Kemp's nearly 8-point victory in November over Democrat Stacey Abrams.
As he did during his last campaign, Warnock plays up the substance of his elected job — pushing Republicans in Georgia to expand Medicaid, capping insulin costs for diabetics on Medicare, working with Republicans on Capitol Hill to keep Georgia-based military operations open. That's in addition to his service as senior pastor at Atlanta's Ebenezer Baptist Church.
Warnock cited his collaboration with Rep. Buddy Carter, R-Ga., and the congressional delegation's work on infrastructure, agriculture and in-state defense facilities.
"I'm glad to be serving on the Commerce Committee, where this year we'll do the big aviation bill, which is so important to Delta and other companies in our state," Warnock said. "I think when the people of Georgia sit around their tables, when they're looking for a job, that they're not asking, am I a Democrat or Republican, they want people who are going to be focused on them. And I intend to remain focused on them, as I've done the first three years."
Yet alongside his talk of bipartisanship, Warnock leveled a withering critique at Kemp and Georgia Republicans who have declined to expand Medicaid under the 2010 Affordable Care Act. The decision means hundreds of thousands of Georgians are not considered poor enough to qualify for existing Medicaid but also are not wealthy enough to use the health law's marketplace.
"It's obvious that Georgia ought to expand Medicaid. I mean, it's really obvious. And the only thing that gets in the way of that is politics," Warnock said, noting that many Republican-run states are among the 38 that have expanded Medicaid.