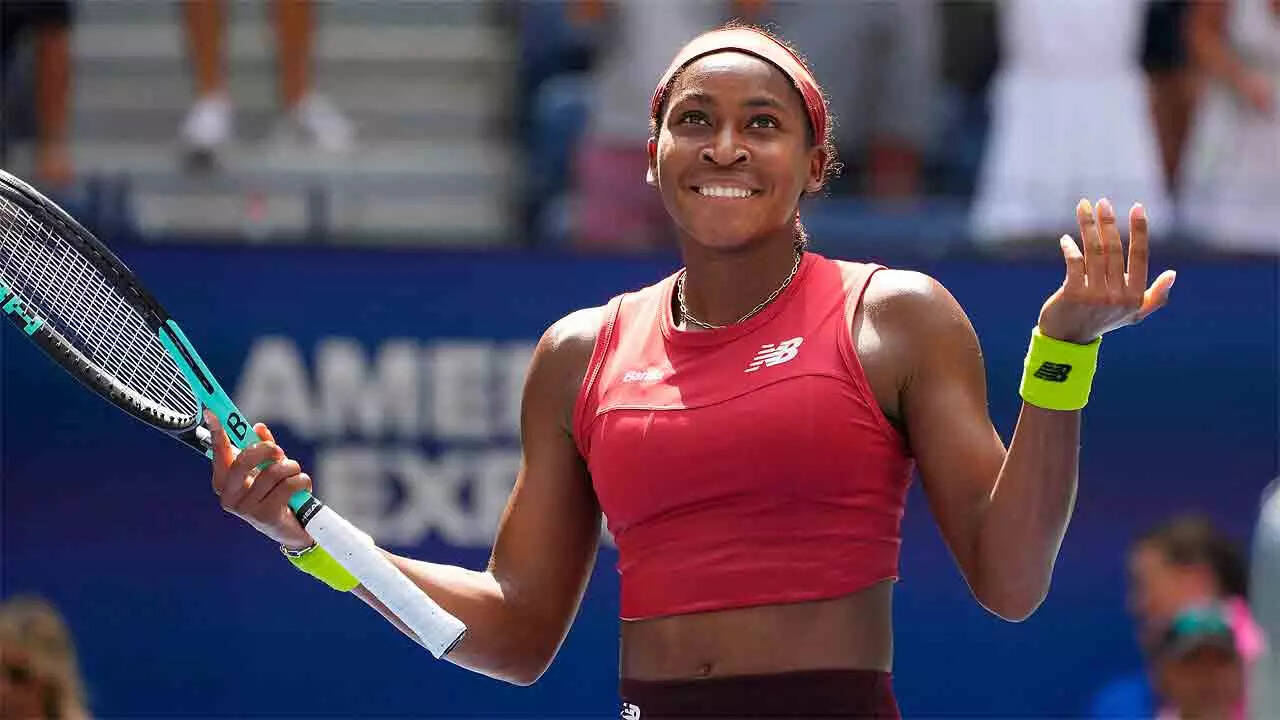 NEW YORK: There was a shake-up in the Coco Gauff box earlier in the summer, with her father Corey stepping back from coaching his daughter. Former ATP pro Pere Riba is the head coach, and the astute Brad Gilbert has been hired as consultant.
Corey, who played basketball for Georgia State, is still a presence at his daughter's practice sessions, but when she plays, he's taking rounds of the grounds, working off his nervous energy.
The 19-year-old's mother Candi, who excelled in gymnastics before switching to track and field at Florida State University, has retained her usual place in the player's box. Sometimes during changeovers, she can be seen urging her coaches to tone it down a notch.
"My parents have continued to be my advocates. They explained to my coaches what works with me, what doesn't. It happens when you're working with a team that you just met," the 19-year-old explained. "I'm still learning to speak up and say things that I don't like and do like. Just from being coached my whole life, being young, I've just been used to saying 'yes', 'yes', 'yes', even in situations where I wanted to say 'no'.
"This new environment has made me comfortable with communicating with my team," she added. "My parents are my support system. They're helping me remember my clothes and everything," the American said.
"My dad is still sending me scouting reports for every match. But my mom is being mom, my dad is just being dad other than the scouting report part."