UFC: Namajunas says she has '10 ways to finish' Zhang Weili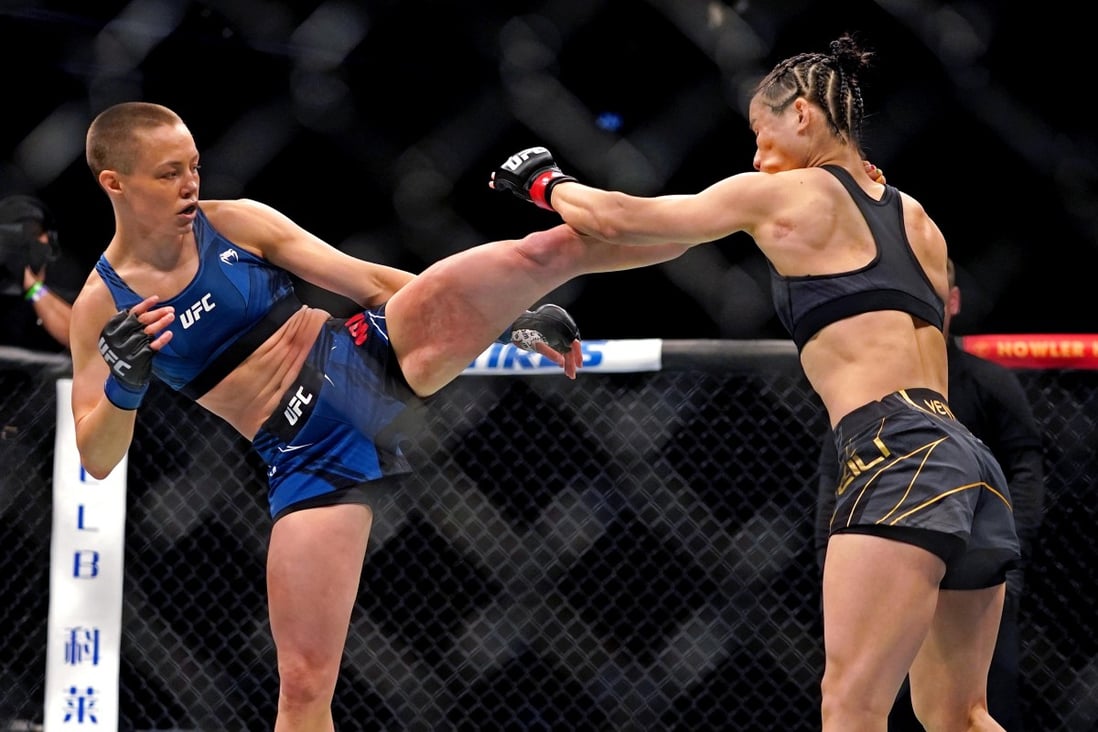 Rose Namajunas will run it back with Zhang Weili on November 6, but don't necessarily expect another highlight-reel, head-kick finish from the UFC's strawweight champion.
"It worked," Namajunas told The Schmo of the 78-second TKO that saw her claim the belt from the Chinese star in Jacksonville, Florida in April. "We can always test that out. I'm always gonna be throwing those kicks now.
"That's my original martial arts, I guess. That's what I started in, is taekwondo, so I definitely will be doing that and a lot more. That was just kinda one of 10 ways that I see myself finishing her."
The pair will rematch in the UFC 268 co-main event at Madison Square Garden in New York, with Zhang (21-2) firing the first salvo this week by claiming the Lithuanian-American "Thug" (10-4) "crossed the line" by trying to make their first fight political.
Zhang has switched things up for the rematch, to say the least, decoupling from the same SuckerPunch Entertainment management group that looks after Namajunas.
The 32-year-old has also moved her camp to Scottsdale, Arizona at the Fight Ready gym, where she is training with former UFC double champ – and US Olympic gold medal wrestler – Henry Cejudo.
"Well, I think it's sort of expected for her to change something up, because obviously whatever she did last time didn't work so well for her," Namajunas said. "So whatever she's gotta do, I'm sure she's gonna be very motivated and ready to go.
"I don't really make too much of it. I just know she's gotta be thinking a lot. I think she could be overthinking. I just have to be ready for the best version of Weili, no matter what."
Cejudo said this week in his own interview with The Schmo that Zhang is a "Ferrari that just needed the right engineer", and promised that "Weili 2.0 is coming" for Namajunas.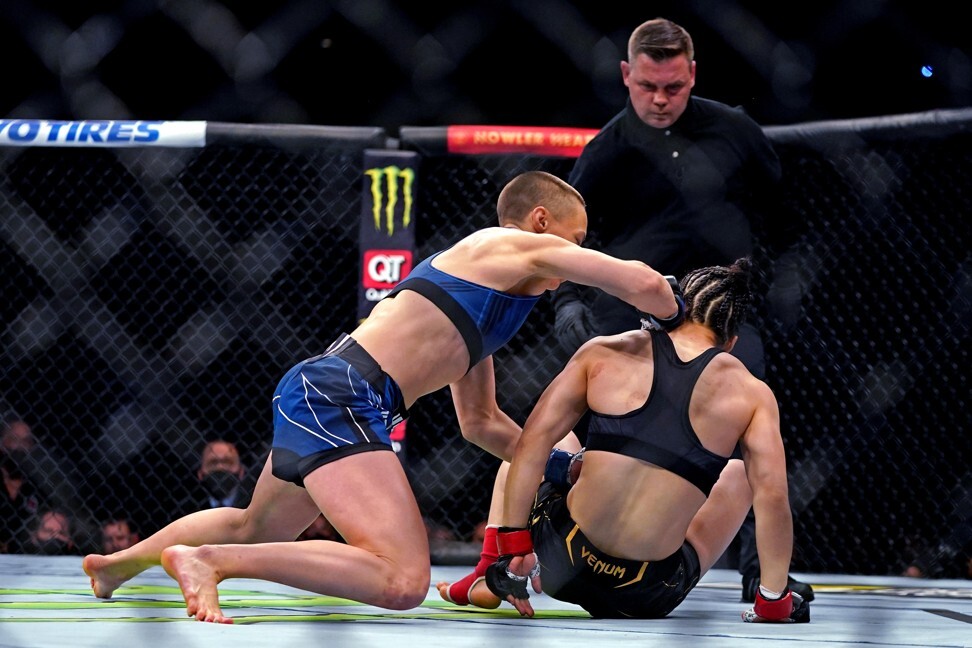 "I don't really know anything about their relationship personally," 29-year-old Namajunas said.
"I can only imagine there could be some type of language barrier, but other than that they seem to have a good chemistry on the surface. So I don't make any assumptions.
"I would think she's probably wrestling a lot more. She's got a great clinch, so she's probably gonna try to close the distance or something like that, because she obviously wasn't winning on the outside so she's gotta try to make it close."