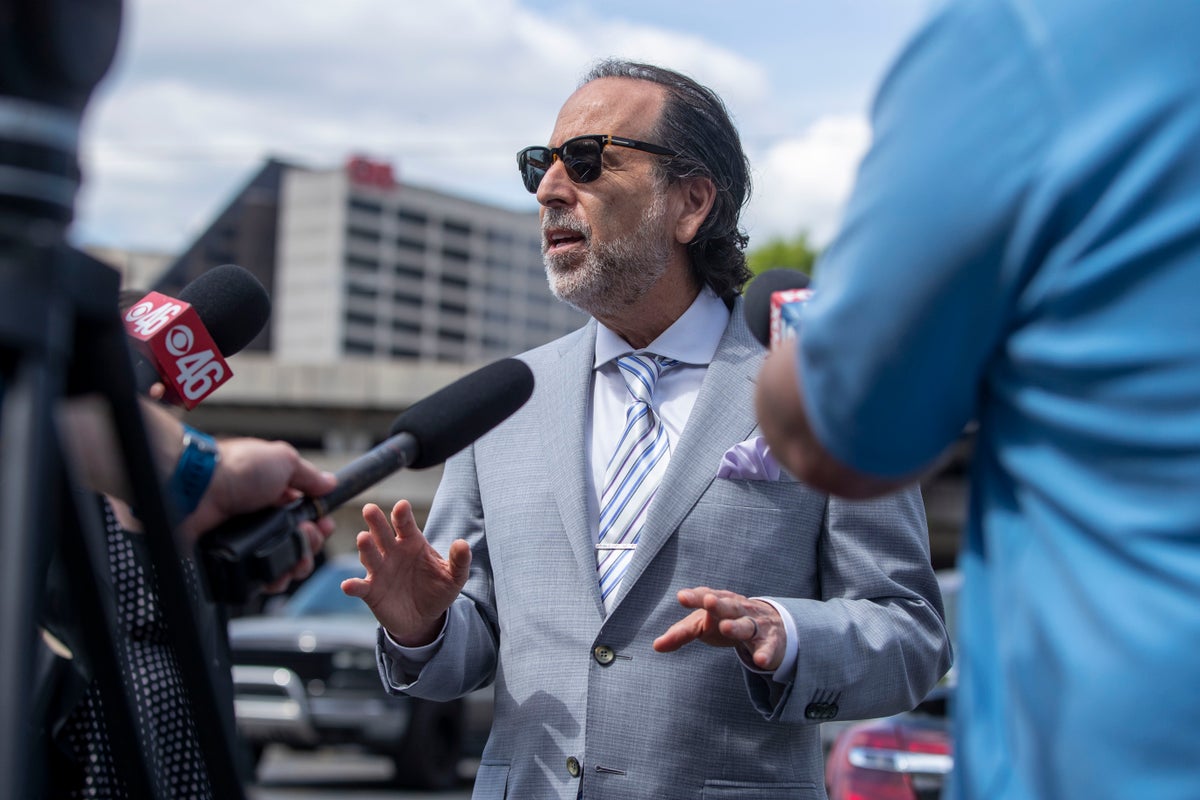 Donald Trump's so-called "billion-dollar lawyer" was left sputtering and stumbling during a television interview after being asked if his client was the victor in Georgia's 2020 presidential election.
Drew Findling, the famed Georgia defence attorney Mr Trump retained to represent him in a potential criminal case that could be brought against him by Fulton County District attorney Fani Willis, appeared on MSNBC on Tuesday night - as the former president faces a potential indictment in another case in New York.
MSNBC anchor Ari Melber appeared stunned by Mr Findling's desire not to "start getting into political statements" considering the politically charged nature of the case that could be filed against his client, who in late 2020 and early 2021 was caught on tape trying to pressure Georgia officials to overturn his loss to Joe Biden in the state.
"This is about the case," said Mr Melber, who called the question of 2020 election results "an easy one" before asking Mr Findling again whether Mr Trump was the victor in the last Georgia presidential contest.
"Let me tell you what I'm focused on," Mr Findling replied. "I'm focused on being a criminal defense attorney and seeing that my client is swept up in what, to me, has been a ridiculous circus atmosphere — special purpose grand jury — not only in this case, but on other cases."
Earlier in the week, Mr Findling and Mr Trump's defence team filed a motion seeking to toss out the entirety of a special grand jury investigation and report commissioned at the request of Ms Willis, who has said decisions are "imminent" regarding whether to seek indictments against Mr Trump or his allies as a result of their attempts to overturn his 2020 loss in Georgia. Mr Trump's legal team has also asked for Ms Willis to be disqualified from prosecuting Mr Trump in any way.
The defence lawyer appeared not to understand how Mr Trump's result in 2020 factored into the potential case against his client, telling Mr Melber: "Why would we even talk about that — what does that have to do with me defending President Trump in this matter?"
The anchor, who is himself an attorney, told Mr Findling the "most charitable" description of his answer was that it was "confusing".
"It seems today that you have an inability to acknowledge that [the former president] lost the state of Georgia, which is odd, because you know he lost the state of Georgia. We all know that," he said.