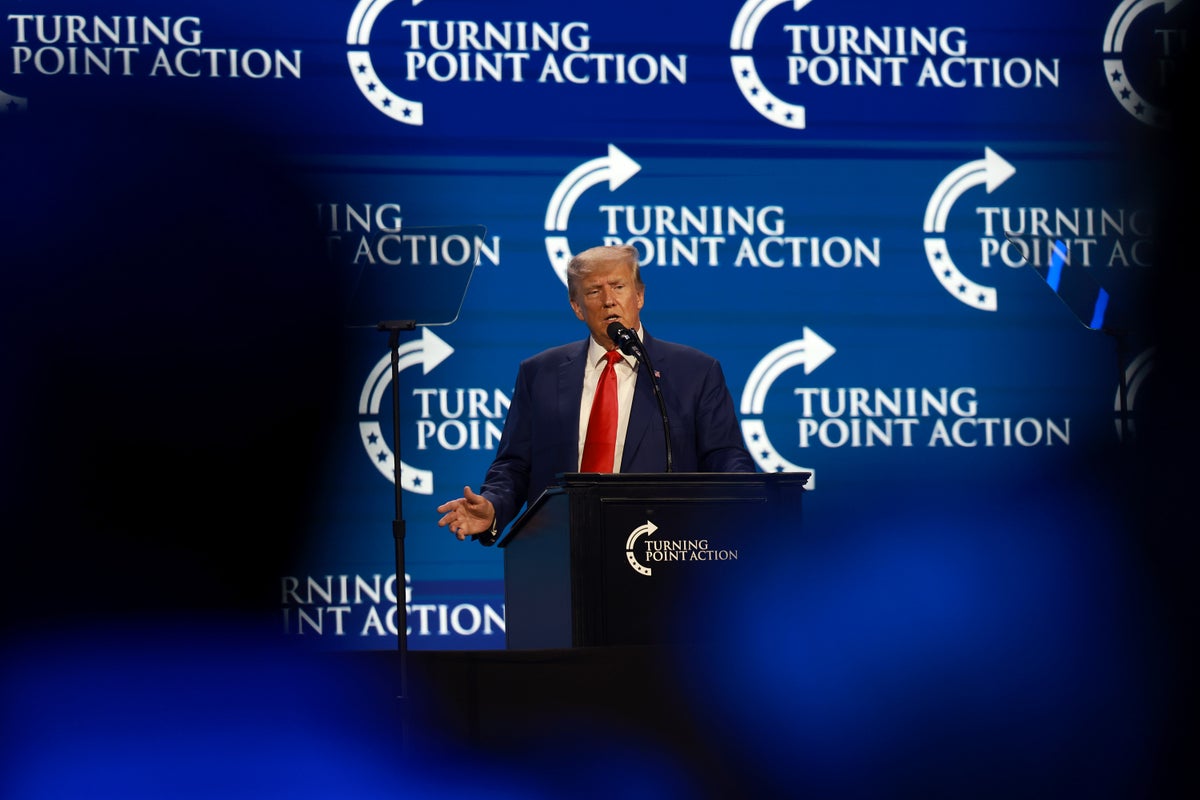 After watching "Sound of Freedom," the movie associated with QAnon, former president Donald Trump said that he would require the death penalty for "anyone caught trafficking children across our border."
In a new campaign video, Mr Trump claimed that during his presidency, child trafficking was "down to the lowest number in many years just four years ago" but "now it's gone through the roof."
"Under my leadership we did more than any administration in history to combat human trafficking and to end modern day slavery," he said, before listing the legislation he signed during his term.
He promised, "When I am back in the White House, I will immediately end the Biden border nightmare that the traffickers are using to exploit vulnerable women and children."
He said that he will use Title 42 to put an end to the child trafficking crisis "by returning all trafficked children to their families in their home countries." He also added, "I will urge Congress to ensure that anyone caught trafficking children across our border receives the death penalty immediately."
A number of conservative politicians have defended the movie "Sound of Freedom" in recent weeks.
Kari Lake, a failed Arizona Republican gubernatorial candidate, tweeted a thank you the film's star Jim Caviezel: "Thanking this man on behalf of all the Mama Bears of the world for his willingness to be ostracized for talking on important roles in Sound of Freedom and Passion of the Christ."
Georgia Rep Marjorie Taylor Greene also defended the movie, encouraging people to watch the film and "let us all get active in every capacity to end child sex trafficking," despite not voting in favour of the most recent human trafficking bill.