Trends of power dressing with gold jewellery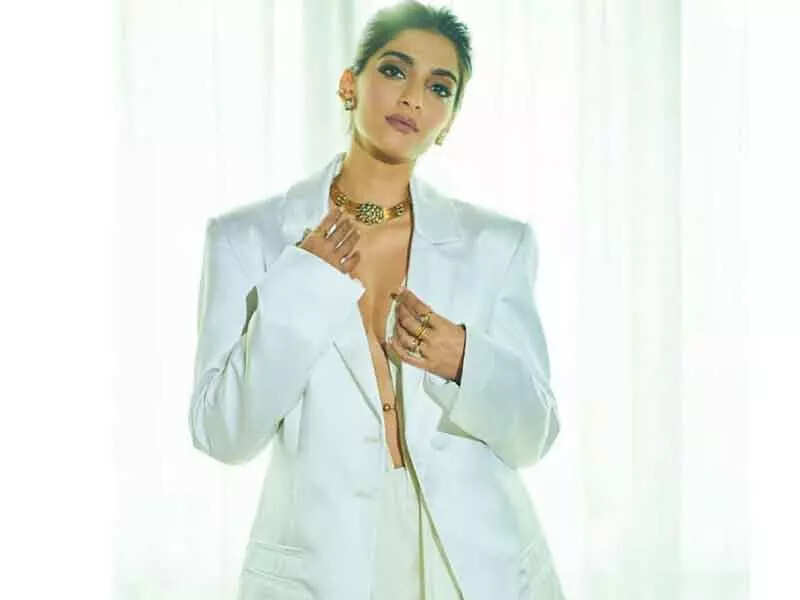 Grab your personalised leather handbag, a whiff of rare scent, stiletto heels, sophisticated watches and elegant jewellery pieces. These accessories are a must if one wants to demonstrate a signora power.
Power dressing is a consolidation of art and science depending on how we put them together and make it work. The need to choose the right pieces makes them subtly sync in with each other to make a statement about our position. It requires a lot more practice. Can we not do it by ourselves? Chaitanya V Cotha, Executive Director, 150 Years Luxury Jewellery House C Krishniah Chetty Group Of Jewellers suggests a few jewellery options for women who love power dressing.
Apart from the hairstyle, makeup and neckline jewellery, a woman emphasises more on her earring choice as they complement one's outlook over personal and professional occasions.
The most coveted earring styles are often vibrant and growing crazy, driven by consumers' desire for greater personalization.
1) Nature's theme earrings and pendants designs were drawn from by the intersecting patterns of the flower of life. The trends have gone wild on the ramps as well. These inexplicable display of custom cut fluted gemstones was positioned as the main stage pieces, exclusively designed, that sent models walking with pride while also complementing their outfits.
2) Long gold earrings for date night, something that swishes — a tassel or chandelier — to charm and entice your beloved. They are just one amongst the spectacular pieces that made their way into the heart. Tips to remember: If you're wearing statement earrings, go light on other jewels.
3) Funky small gold studs for people who want joy, relief and fun that are tiny and in proportion to your appearance, neither too big nor too massive to look out of place. Uniquely and artistically designed for fashion that suits mostly the young people, for they are the ones making a fashion statement and are in sync with the contemporary world.
Lively earrings are the most preferred for professionals as they strengthen their personality and mould their appearance.
These exemplary office wear studs are fun, fabulous and flaunt-worthy! Go ahead to choose from the sparkling ear studs to the perfect ear hoops to delicate dangler or drop designs the right pair of jewellery for the office apart from pairing them with casual wear in a flash!
Another trend that went wild on the ramp this year was wearing mismatched earrings that turned popular when designers sent models parading down the runway flaunting just two different earrings. Do you like to get out of the bubble? Or else!
Mix and match them freely from sculptural, geometric, dangling and hoop silhouettes of the fashion world, sport what you love and feel great to express yourself freely.