TMC will win assembly elections in Meghalaya & Tripura: Abhishek Banerjee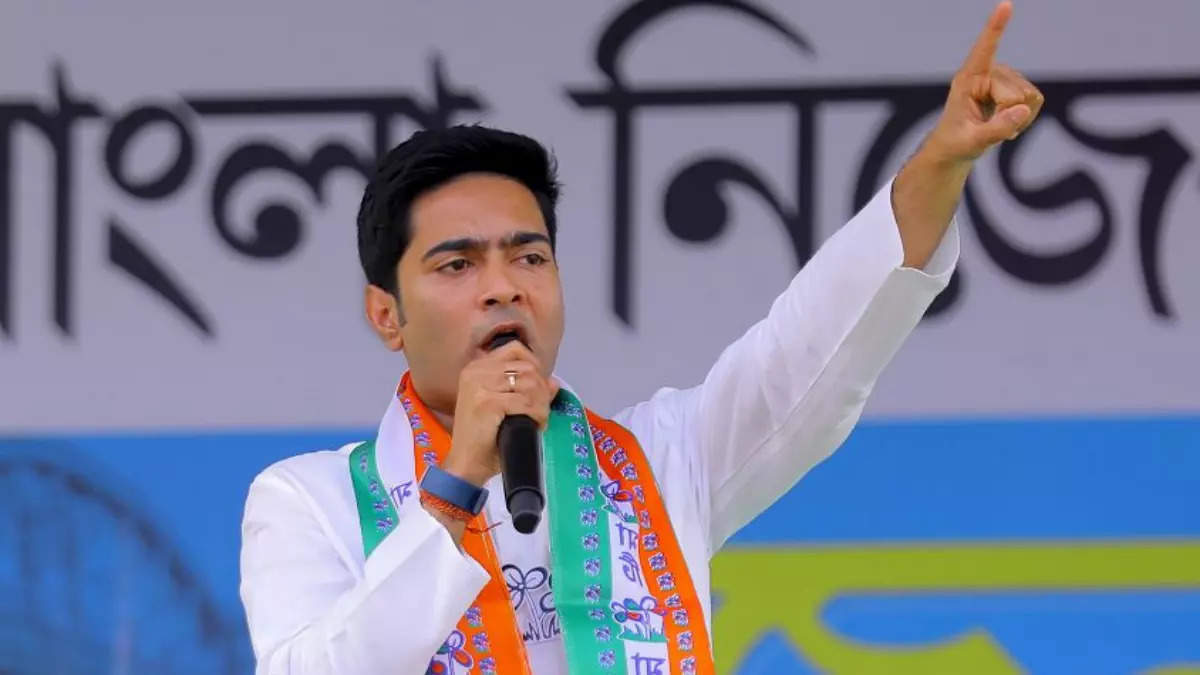 GUWAHATI: Trinamool national general secretary Abhishek Banerjee on Wednesday claimed that his party will win the assembly elections in Meghalaya and Tripura next year and target 10 Lok Sabha seats in Assam in the 2024 election.
Speaking at an event here on Wednesday where more than 1,000 political leaders from various parties joined the TMC, Banerjee exuded confidence that the TMC would form the next government in Tripura and Meghalaya. Activist and writer Sikha Sarma and state Congress leader Avijit Mazumdar are among the prominent faces to join the Assam TMC on Wednesday.
The West Bengal-based party has become the main opposition in the Meghalaya assembly after 12 legislators, led by former CM Mukul Sangma, switched sides from the Congress last year. The party has also inducted former Congress MP and president of the Mahila Congress, Sushmita Dev, and has entrusted her with the responsibility of strengthening the party's base in Tripura. Another Congress leader from Assam, former PCC president Ripun Borah, has been made TMC president in the state.
Banerjee said party chief Mamata Banerjee will visit Assam soon to give a final shape to the pradesh, district and block level committees. "In the next one year, elections will be held in Meghalaya and Tripura and we will form governments in both the states. I need assurance from our supporters in Assam that they will fight bravely with full force in the next two years to win 10 seats in Assam in 2024," he said in his address to party workers.
He said Assam does not have an opposition at present and added that this fact has been rightly affirmed by CM Himanta Biswa Sarma. Taking a swipe at the Congress he said, "We all left Congress and joined the TMC. Mamata didi herself left the Congress and floated the TMC. Why? Because if you have to fight the BJP, you cannot confine the battle to Facebook and Twitter."