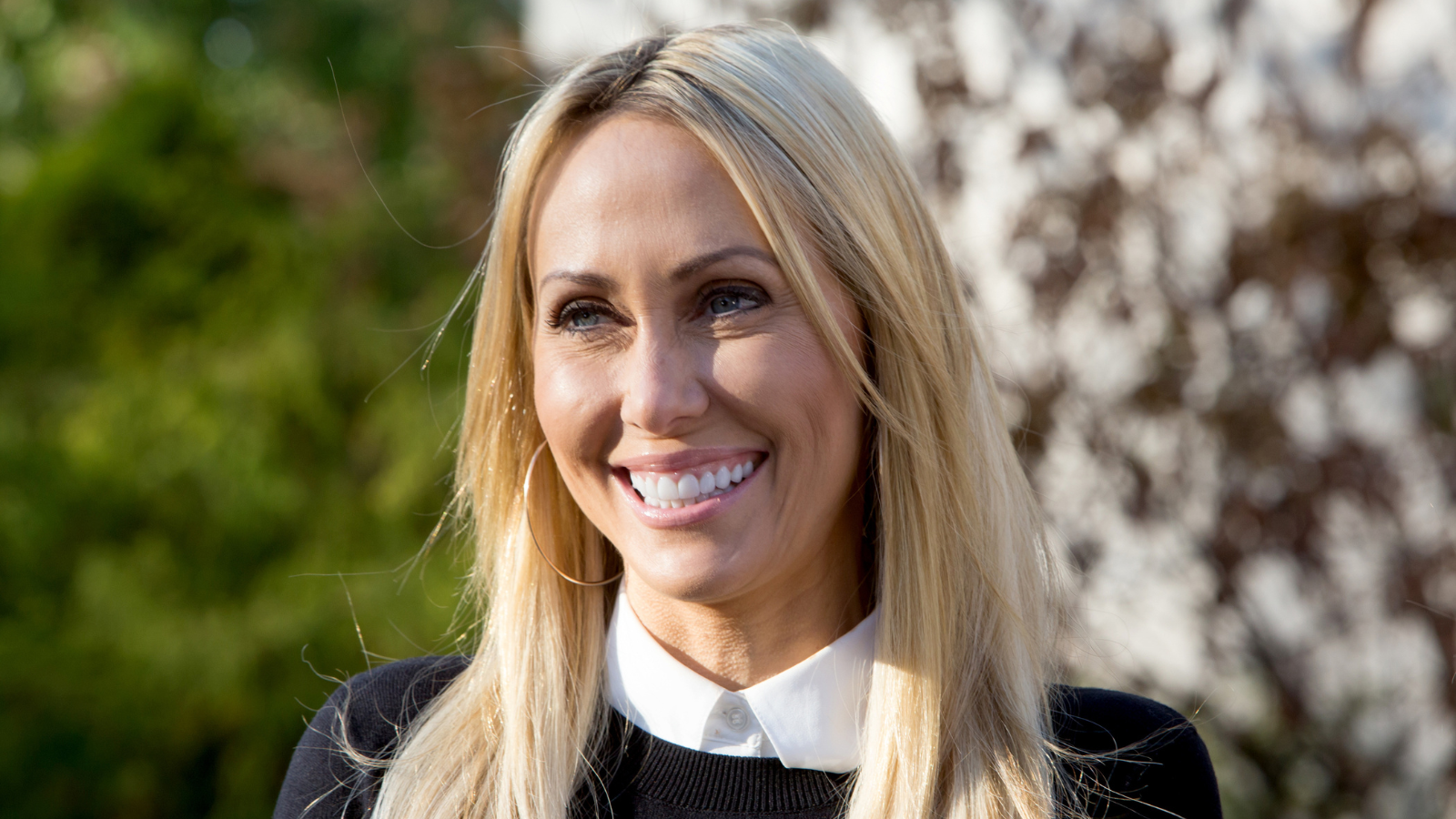 It's sometimes easy to overlook the transformative power of color, both in exterior and interior renovations – but it only takes one makeover project to remind us just how powerful paint can be. Most recently, this was the case with Tish Cyrus's entry.
The music manager and producer, known for working with her two daughters, Miley, and Noah Cyrus, transformed the entry to her Malibu beach home (located in Paradise Cove, no less) into a celebration of its ultra-stylish Zip Code. And color was her secret weapon. 
'So happy with how this entry turned out! Kind of hard to believe it's the same space,' Tish shared alongside before and after photos (below). She opted for a moody gray exterior paint to replace the formerly white-hued wood and added patterned pink tiles from Concrete Collaborative's SSS Strands Collection. '[They] turned this space from shabby chic to California boho chic, which is more my vibe.' 
While we can't all have a beach house in California's most iconic trailer park, we can use the space as a reminder of how impactful color (and pattern) can be when upgrading a space.
'It's really important that we focus on the exteriors of our homes just as much as the interiors. It's the first place that welcomes you home every day, and it sets the tone for inside,' comments Tash Bradley, the director of interior design at Lick. 
This year, color trends point to a space like Tish's – combining soothing yet practical tones like gray with more vibrant accents – and, of course, pink comes out on top this year.
'Pink is a youthful and carefree color, which is sure to turn heads, especially in your garden,' Tash comments. 'It's a color of opposites and creates a physical reaction. Paler pinks [like Tish's tiles] create soothing and nurturing physical reactions, while hot pinks do the polar opposite.'
However, before we drench our front terraces and backyards in pink, Tash reminds us that, with vibrant patterns and colors, balance is vital. Just as Tish paired her pink tiles with gray paint, we, too, should use pink (or our chosen bolder color) to ensure it makes a statement – without overwhelming our space. 
'One little tip, if you're looking for Barbiecore outdoor inspiration, is to move away from the all-or-nothing aspect and avoid painting your whole outdoors in magenta pink,' she says. 'Instead, integrate the pink through smaller accents around the garden for a softer way to get the look.'
We're buying our way into Tish's space with these Cali-cool picks below.
Described as a 'perfect dark gray with mild cool undertones', this hue is designed by Backdrop to withstand all elements. It's perfect for front porches or patios, especially when paired with colorful tiles like Tish's.