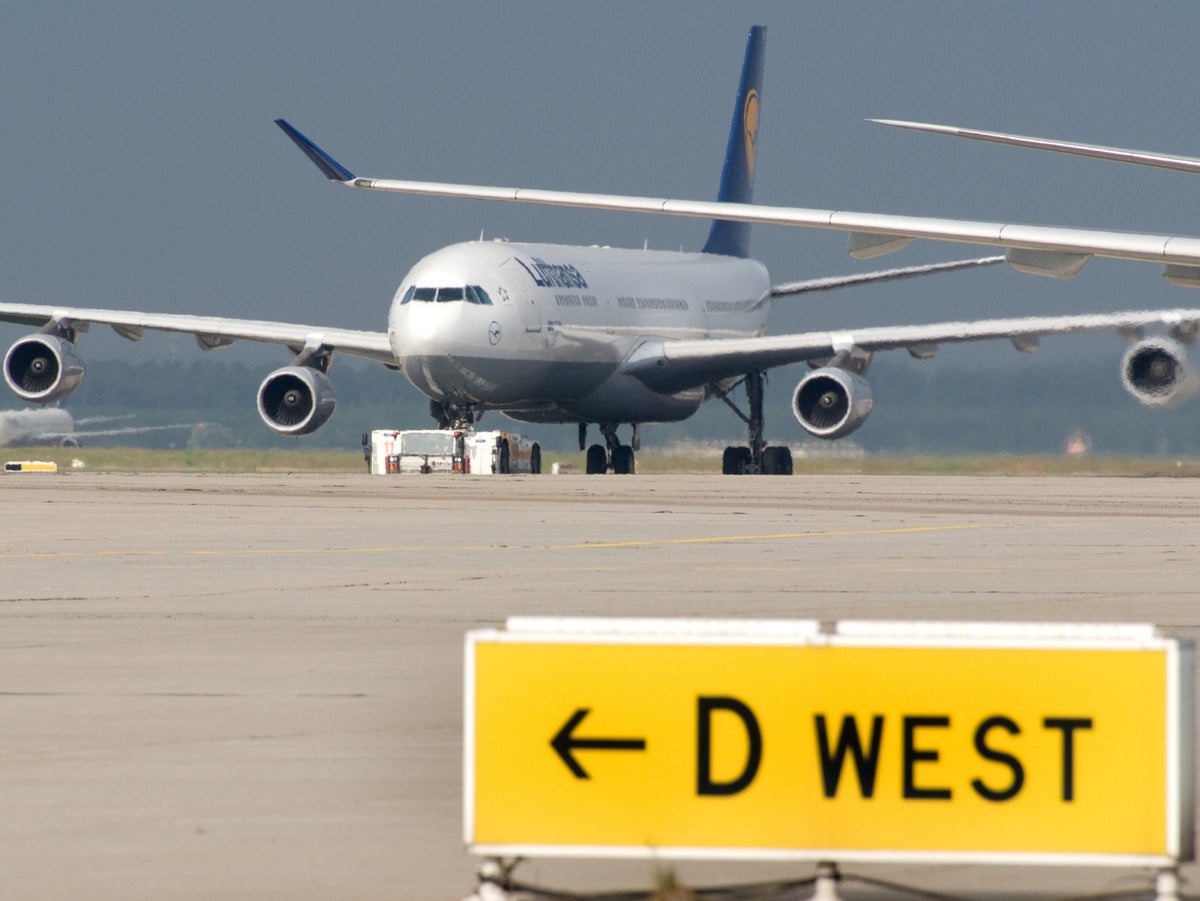 Frankfurt, Istanbul and Paris Charles de Gaulle are the world's best-connected airports, according to research by aviation data specialist Cirium forThe Independent.
The three European airports are the only hubs in the world that serve more than 300 airports.
The exclusive analysis carried out by Cirium shows London Heathrow well down the table at eighth – only just above Rome's main airport, Fiumicino.
Yet the top 20 reveals the UK performing better than every country except the US, with Gatwick, Manchester and Stansted all making the cut.
Frankfurt has a long lead on every other airport, serving 330 unique destinations in 98 countries. The main hub for Lufthansa is also the main western European target for many smaller airlines from eastern Europe, the former USSR, Asia and Africa.
Istanbul Airport has 309 destinations, with Paris CDG just one behind. The two airports are the only hubs worldwide that serve more than 100 countries.
The French capital's main airport, a hub for Air France, has links to 119 nations, while Turkey's largest city is connected to 117 countries. Turkish Airlines serves more nations than any other carrier, including many in Africa.
Amsterdam, the remaining member of Continental Europe's big four airports, takes fourth place for destinations (293) and fifth for countries served (95).
America's best-connected airport is Chicago O'Hare, with 278 destinations (ranking fifth) in just 47 nations. However, "ORD," as it is coded, does not even make the top 40 in terms of countries. As with other American airports, most of its destinations are in the US.
Dallas-Fort Worth (269 destinations in 39 nations) is sixth, ahead of Dubai (262 destinations in 100 countries).
London Heathrow makes only eighth place with 242 destinations in 86 nations. But the UK's main aviation hub has significantly higher frequencies to key locations, with 23 daily flights each way to and from New York.
The airline schedule analyst Sean Moulton said: "Heathrow is one of the world's most constrained airports, with limited space to grow and where slots can be sold for millions of pounds.
"Low-cost carriers, who tend to serve a large number of destinations, are unable to serve the airport, and as such Heathrow does not have the capability to match other European airports in terms of number of destinations."
Rome Fiumicino and Denver complete the top 10.
London Gatwick takes 15th place (213 destinations), with Manchester airport 17th (210) and London Stansted 19th (209). All three airports are likely to see significant increases in 2022, with Europe's biggest budget airlines, Ryanair and easyJet, announcing expanded route networks.
Mr Moulton said: "London as a whole is the world's most connected city with its six airports connecting the UK with every inhabited continent and allowing competition across dozens of airlines."
Top 20 airports worldwide in terms of destinations served
Frankfurt
Istanbul
Paris Charles de Gaulle
Amsterdam
Chicago O'Hare
Dallas-Fort Worth
Dubai
London Heathrow
Rome Fiumicino
Denver
Vienna
Atlanta
Munich
Madrid
London Gatwick
Houston George Bush
Barcelona
Manchester
London Stansted
Zurich
Source: Cirium for The Independent