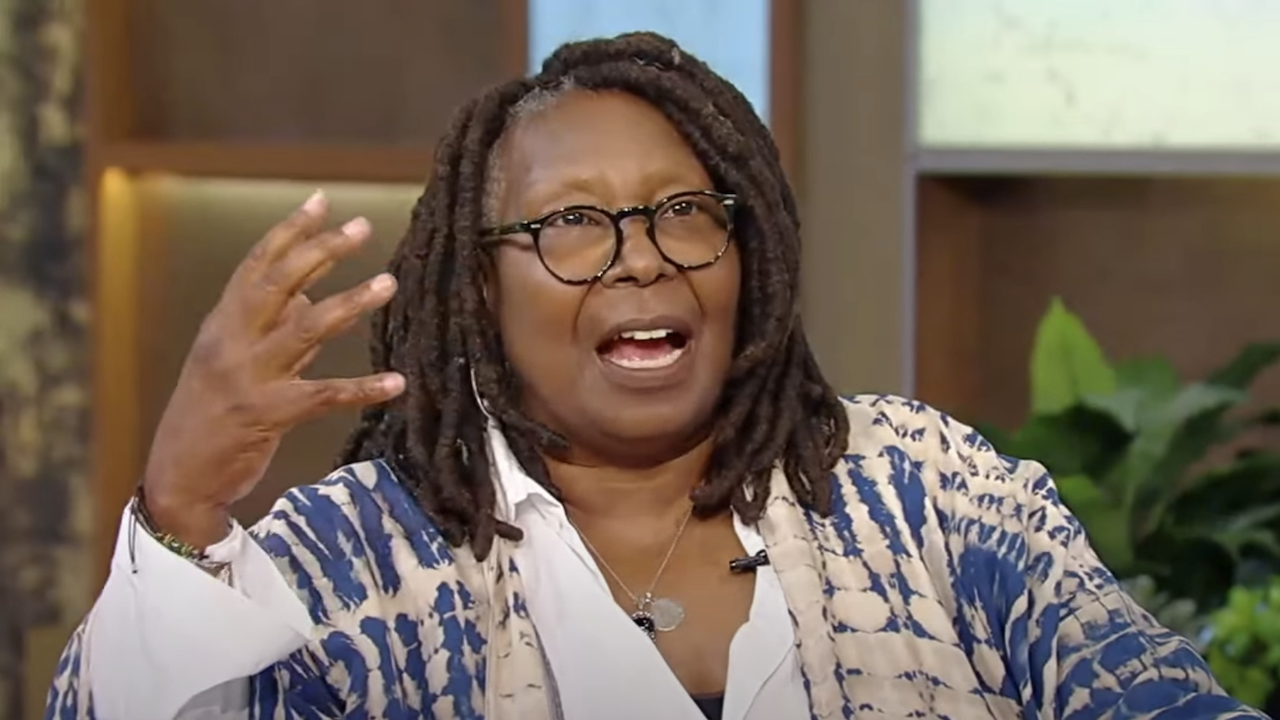 There are plenty of things that audiences have come to expect from The View, at this point. In any installment, you're going to get celebrity guest stars as well honest (and sometimes critical) thoughts on politics, pop culture and more. Aside from those elements though, fans are probably also accustomed to mysterious noises occasionally cropping up during broadcasts. It's hard to predict when such a sound might occur – and even more difficult to pinpoint what caused it. Well, during the past week, co-host Whoopi Goldberg is facing fart accusations and, as this latest audio mystery was solved, the star spoke out. 
It may sound humorous to the uninitiated, but there are plenty of memorable moments from the daytime TV staple's illustrious history that involve unusual noises. One of them just happened to involve Whoopi Goldberg farting during an interview with Claire Danes. It's for that reason that many were quick to look her way when a similar-sounding noise was heard amid a recent episode. Not all is as it seems, though.
During Tuesday's episode of The View, another noise permeated the set and, after the comedy icon questioned it, co-host Sara Haines explained (via EW) that the sound came from her glass and proved that by replicating the noise. Haines also pointed out that it happens "every time I turn it." With that, Joy Behar chimed in, asking if everyone could finally "put that rumor to rest" now that audiences are aware of the source. The Sister Act 3 star agreed:
So there you have it, folks. None of the ladies cut the cheese (this time). To be honest, this is a pretty silly thing for audiences to obsess over, especially when there's such serious subject matter being discussed. But in all honesty, those watching at home do enjoy seeing someone let one loose while on the air. (Many still talk about the time that Wendy Williams infamously burped and farted simultaneously on her talk show.)
Whoopi Goldberg – as far as we know – has never had gas leave both ends while taping a show. Though the comedian has been dealing with more pressing on-air issues as of late. She was called out last week for using an ethnic slur on The View and subsequently took to social media to apologize and clarify her sentiment. That situation came months after the recent Conners guest star stirred up controversy while talking about race and the holocaust. Needless to say, some random moments of flatulence are relatively small potatoes compared to those matters. 
If history is any indication, it's fair to assume that viewers are going to continue to keep their ears perked up for potential farts and other noises moving forward. The Oscar winner and her colleagues at the table will probably roll with the punches, though. Also, should any of them actually rip one, they'll hopefully own up to it. Because guys, it's not cool to pass serious gas and not claim it.
The View airs weekdays at 11 a.m. ET on ABC as part of the 2023 TV schedule. You can also stream the most recent episodes using a Hulu subscription.