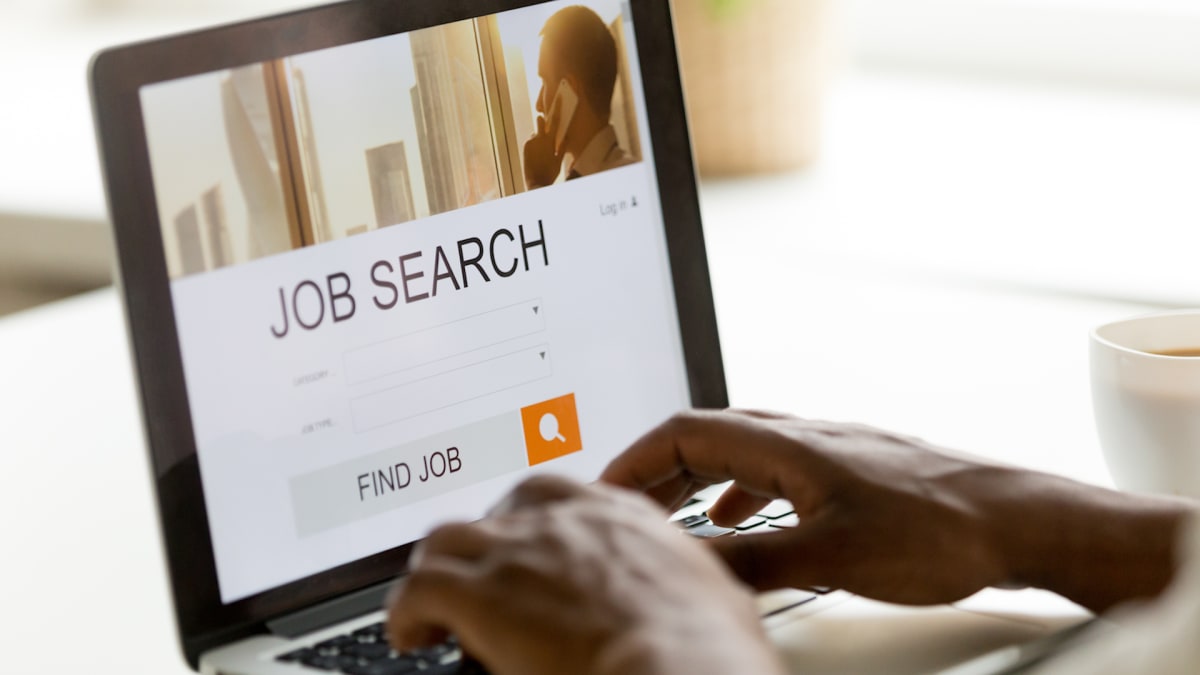 U.S. employers are set to put the brakes on hiring over the coming months, amid increasing concerns the economy may tip into recession as the Federal Reserve sticks to its inflation fight. 
The Labor Department estimated that around 253,000 new jobs were created last month, with around 230,000 coming from the private sector, with headline unemployment falling to 3.4%. 
Wages were up, too, with average hourly earnings rising 4.4% from last year to $33.36, suggesting companies are still paying more to lure reluctant workers from the job market sidelines.
However, digging deeper into the numbers suggests a grimmer picture: The Labor Department took back 150,000 jobs from its March and February estimates, suggesting hiring has slowed notably since the beginning of the year, when it peaked at 517,000.
"The size of the Feb/Mar revisions, however, serves as a reminder not to take the initial monthly prints seriously; what matters is the trend, and it is slowing," said Ian Shepherdson of Pantheon Macroeconomics. "The trend in unemployment is flat, but it will rise over the next few months as (jobs) growth slows further."
Add to Concern: Labor Productivity Drops
Adding to the concern, the Labor Department noted earlier this week noted that employers are getting less out of workers that they have to pay more for.
Labor productivity was down 2.7% from last year over the first three months of the year, while the costs per worker rose 6.3%. That's a bad mix for any company attempting to not only keep pace with last year's profit levels, but also for those hoping to protect themselves from a slowing economy.
As a result, layoffs are starting to surge: The closely tracked Challenger, Gray & Christmas report, published yesterday, showed April layoffs surged 176% from last year to nearly 67,000, taking the year-to-date total to 337,411.
"Finance, both traditional and digital, are grappling with rate increases and the potential for lower consumer spending, just as Retail and Consumer Manufacturers are," said Andrew Challenger, the group's labor and workplace expert. "We've also seen large banks fail recently, which will mean a more cautious approach in the sector going forward."
Powell: Labor Market Still Very Tight
Federal Reserve Chairman Jerome Powell, however, remains convinced that more jobs will need to be lost in order to bring inflation -- currently running at around 5% -- closer to the central bank's preferred 2% target.
"The labor market remains extraordinarily tight," Powell told reporters in Washington earlier this week after the Fed delivered its 10th consecutive rate hike. "You still got 1.6 job openings, even with the lower job openings number for every unemployed person."
"Right now, we need to be focusing on bringing inflation down," he added. "Fortunately, we've been able to do that so far without unemployment going up."
Yet.
Headline unemployment slipped to 3.4% in April, the lowest in many decades, but the rate reflects only the ratio of people who are actively looking for work. 
The Labor Department's U-6 unemployment rate, which is comprised of those working part-time who wish to work full-time, as well as those who have given up on an active job search, was measured at 6.6%. 
"People are going back to work because they have burned through their savings and companies may finally be able to fill positions that have been open for a long time," said Bryce Doty, senior portfolio manager at Sit Investment Associates in Minneapolis. "This (April jobs report) should not be mistaken for an economy in great shape given the recent string of poor economic data and looming credit crunch."
Get exclusive access to portfolio managers and their proven investing strategies with Real Money Pro. Get started now.