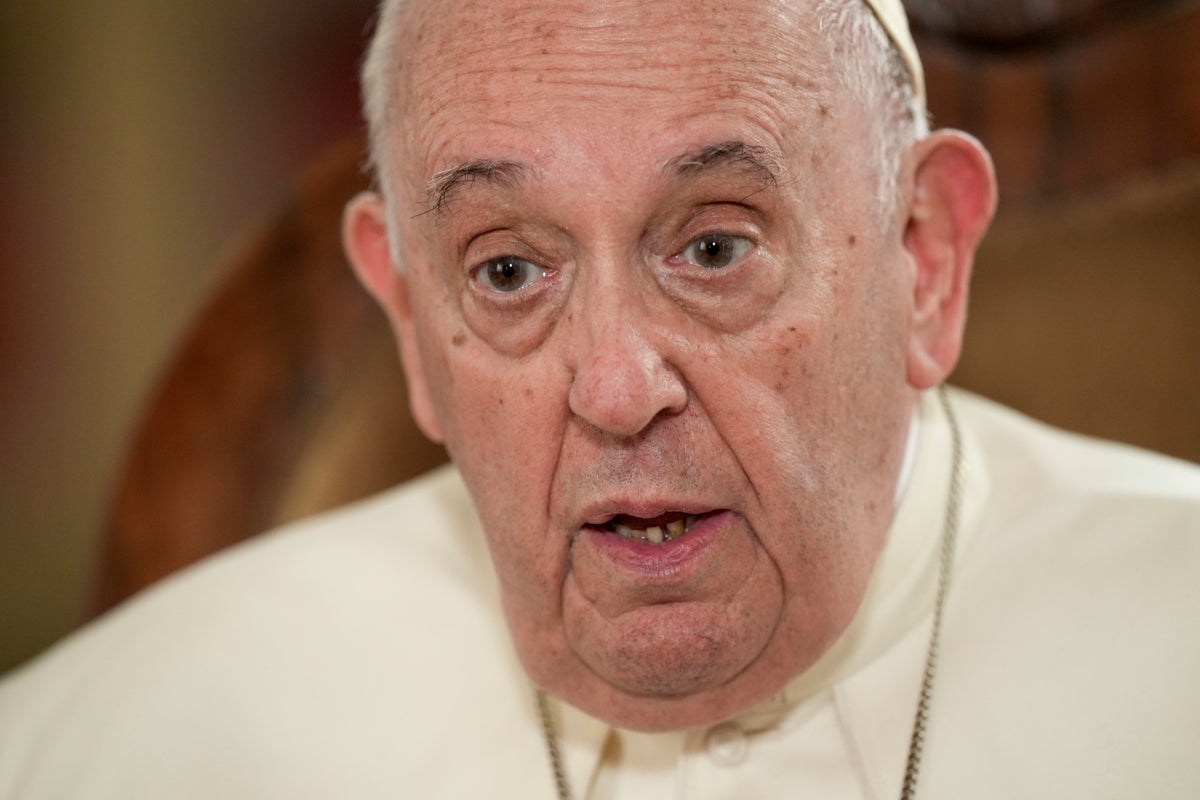 Saying "we must walk patiently in China," Pope Francis views continued dialogue with Beijing as the guiding principle in his efforts to safeguard his flock, who are a small minority in that Asian nation.
The Associated Press, in an exclusive interview on Tuesday with Pope Francis at the Vatican, asked what comes next in the diplomatic overtures between both countries.
"We are taking steps," Francis replied. "Each case (of a bishop's nomination) is looked at with a magnifying lens." The pontiff added that "that's the main thing, the dialogue doesn't break."
As for Chinese authorities, "sometimes they are a little closed, sometimes not," Francis said.
The pope sidestepped a question about how the Vatican's relationship with Taiwan affects the dialogue. The Holy See is one of the few states to maintain formal ties with Taiwan instead of with China.
Francis has been criticized by more conservative factions of the Catholic Church for a 2018 agreement with Beijing over the appointment of bishops in China, given how that country's Communist authorities have at times imprisoned priests. Among his harshest critics is Cardinal Joseph Zen, the emeritus bishop of Hong Kong.
In the interview, Francis called Zen, who is 91, a "charming old man," and a "tender soul." He recounted how, when the cardinal came to Rome this month for the funeral of Pope Benedict XVI, the pontiff invited him to the Vatican hotel where Francis lives. In front of the pope's private study is a statue depicting Our Lady of Sheshan. Francis said when the cardinal saw it, "he began to cry, like a child."
Zen was arrested last year after he fell afoul of Hong Kong authorities over his participation in a now-silenced democracy movement.
OTHER TAKEAWAYS
ON HOMOSEXUALITY:
Pope Francis has stepped up his criticism of discrimination against members of the LGBTQ community. In an interview on Tuesday with The Associated Press, Francis slammed nations where homosexuality is a crime but reiterated Catholic Church teaching that homosexual activity is sinful.
"Being homosexual is not a crime. It's not a crime. Yes, it's a sin. Well, yes, but let's make the distinction first between sin and crime."
ON PAPAL HEALTH AND RETIREMENT:
The 86-year-old pontiff was asked to assess his health.
"I'm in good health. For my age, I'm normal. I might die tomorrow, but I am under control. I always ask for the grace the Lord will give me a sense of humor."
Following the death of Pope Benedict XVI, his predecessor, who in 2013 became the first pontiff in 600 years to resign, Francis was also asked about the need for rules for any future retirement.
"After some more experience... then it could be more regularized or regulated," he said. "But for the moment it hasn't occurred to me."