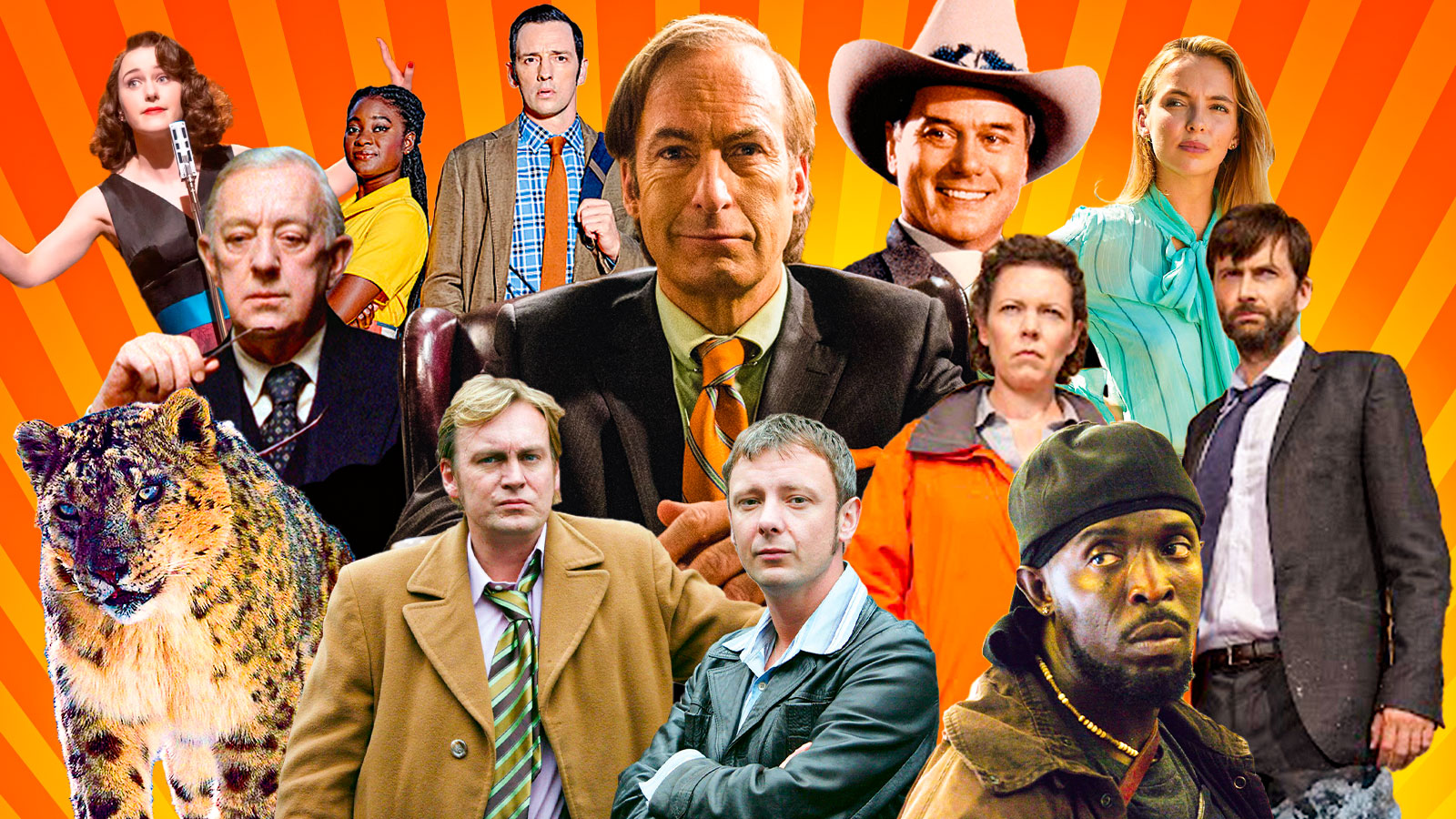 What are the 100 best TV shows of all time? Now, there's a question! And one we aim to answer here as we run down our top 100 programs. 
Our team of TV experts has formulated the list and we apologize in advance if any of your personal favorite shows are missed! We've looked for shows that are not just popular but also broke new ground.
We hope the list will inspire you to watch some of the series that you may not have got around to seeing or maybe not even heard of. 
So, without further ado, here are our 100 best TV shows...
100-91
100. Murder, She Wrote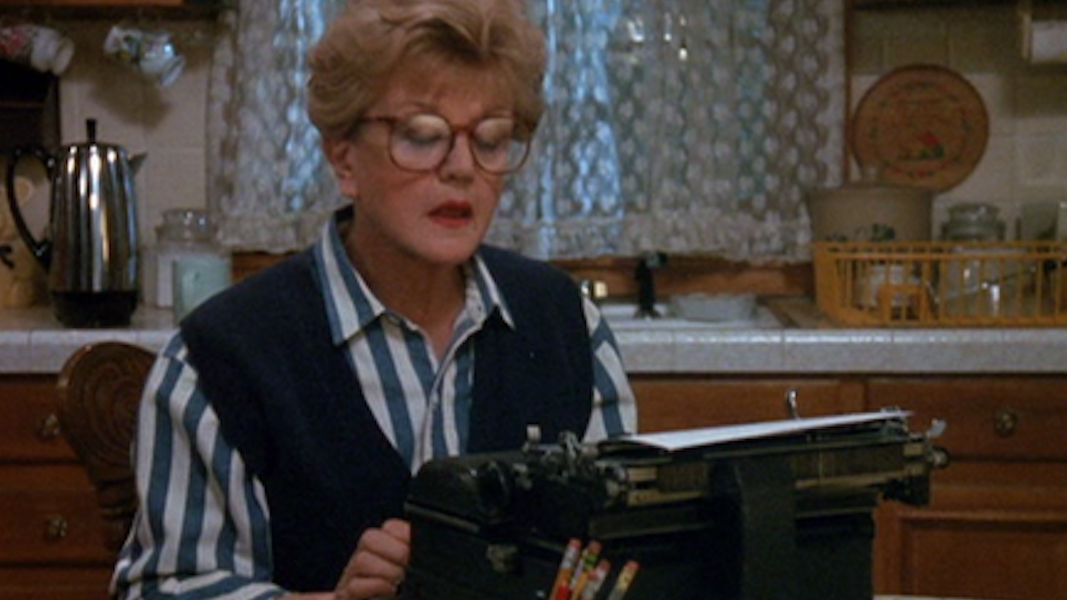 Murder, She Wrote garnered dozens of award nominations and wins, including two Primetime Emmys, over its 12-season run. The concept was surprisingly simple: Jessica Fletcher (Angela Lansbury), a professional writer turned amateur sleuth, helped track down murderers and criminals in her small town of Cabot Cove, Maine. Trouble seemed to find her everywhere, even when she was out of town on vacation, but by the end of the episode, Jessica Fletcher always managed to solve the mystery. 
What made Murder, She Wrote so endearing is that it crossed generations; kids could watch with their parents and grandparents. At the core of it, though, was the treasure that was Angela Lansbury. — Sarabeth Pollock 
99. Luther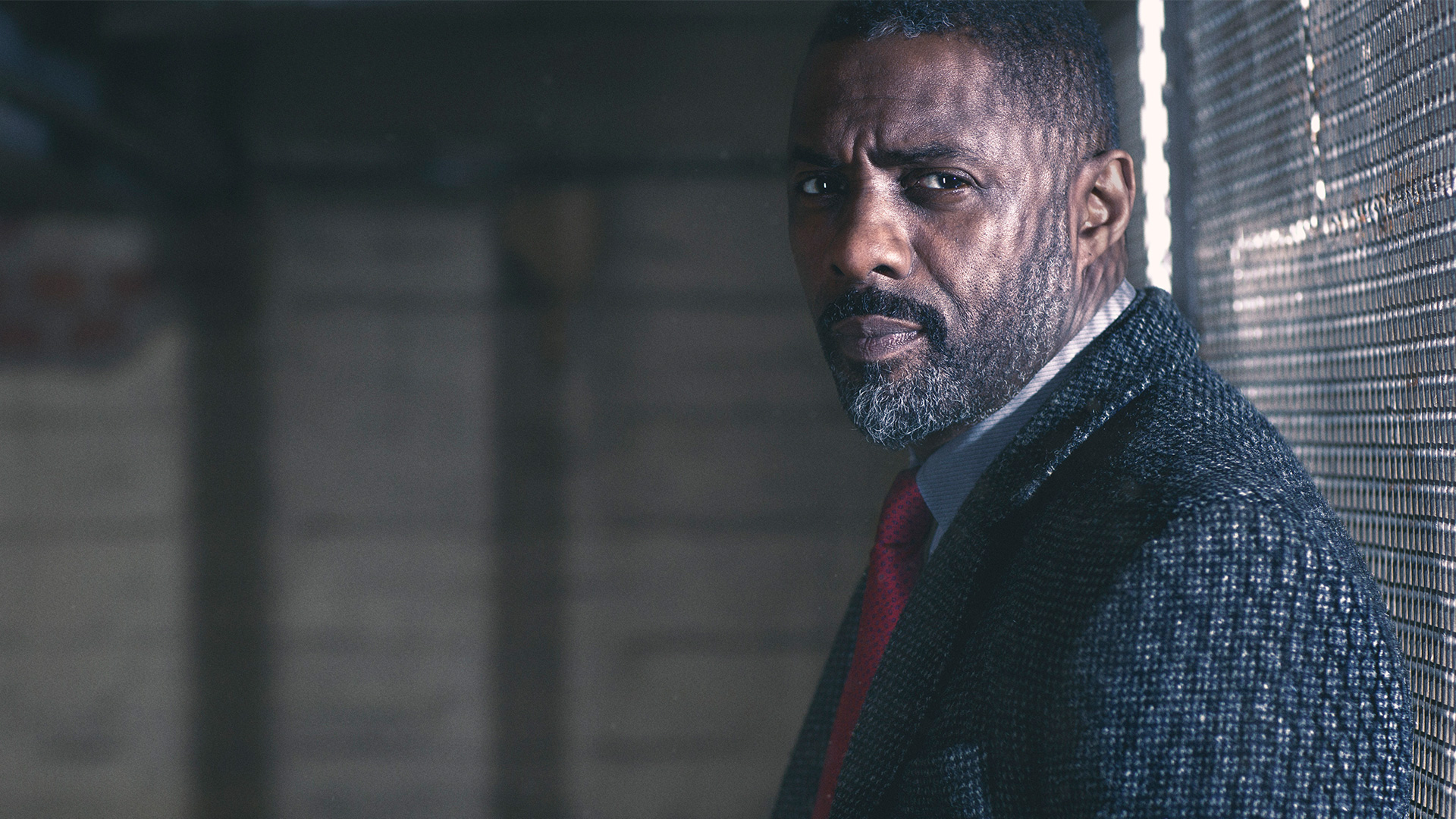 Luther's key selling point is that it's a British crime drama that delves into a murkier world than most. Across five seasons (and the movie Luther: The Fallen Sun), the show throws DCI John Luther (Idris Elba) up against some of the most ruthless and violent criminals ever to walk the streets of London.
Along with its chilling killers and rug-pulling plot twists that'll keep your eyes glued to the screen, Luther comes with a compelling lead detective who's regularly putting himself right in the firing line and often walks both sides of the thin blue line in order to get the bad guys behind bars. — Martin Shore
98. The Marvelous Mrs. Maisel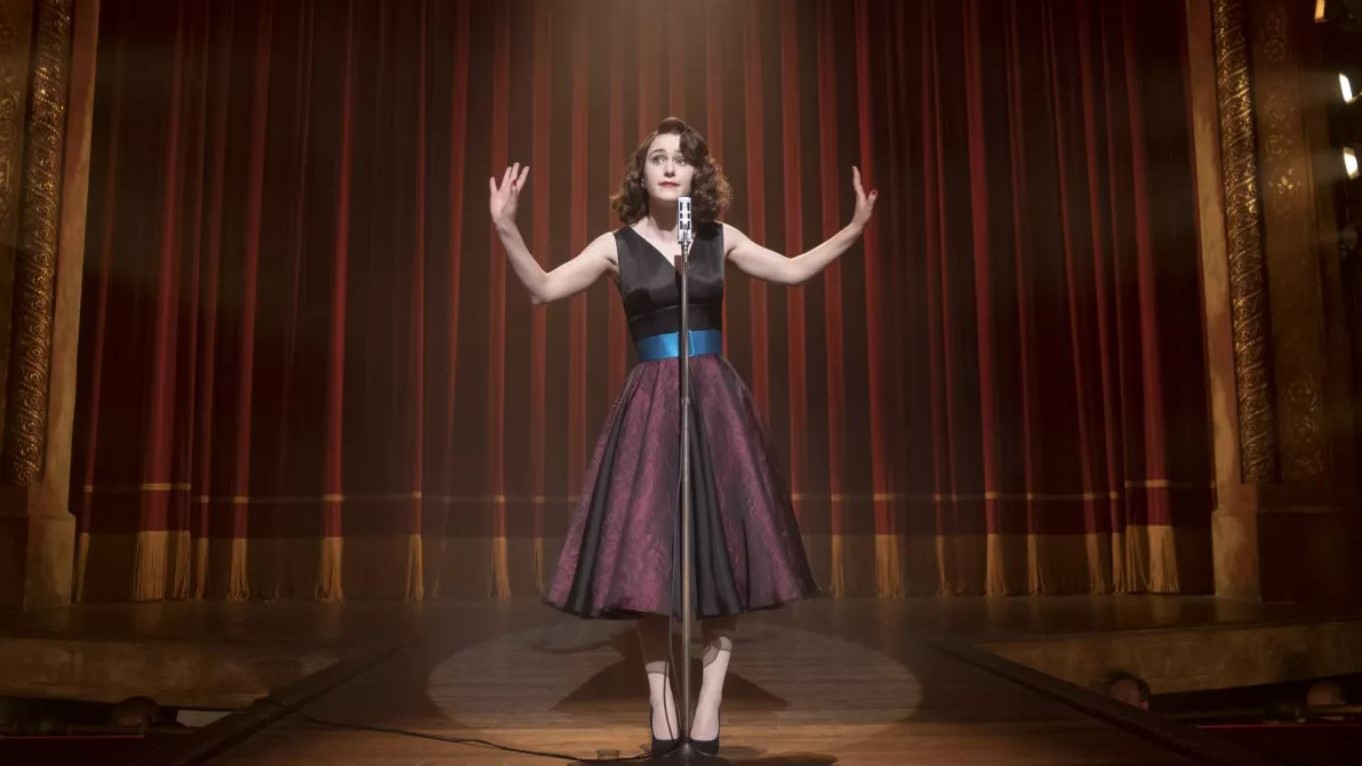 Amy Sherman-Palladino already had a widely popular show in Gilmore Girls to her name, but she raised the bar when she unveiled The Marvels Mrs. Maisel to the world. Following a scorned housewife who finds she has a talent for stand-up comedy, the series is absolutely hilarious, with a star-making turn from Rachel Brosnahan as Midge Maisel and a supporting cast to die for with Alex Borstein, Tony Shalhoub, Luke Kirby, Marin Hinkle, Kevin Pollard and more. It's also visually stunning, with gorgeous costumes and cinematography.
Prime Video has a number of hit series in its original slate, but no show has reached the height of The Marvelous Mrs. Maisel.  — Michael Balderston 
97. True Blood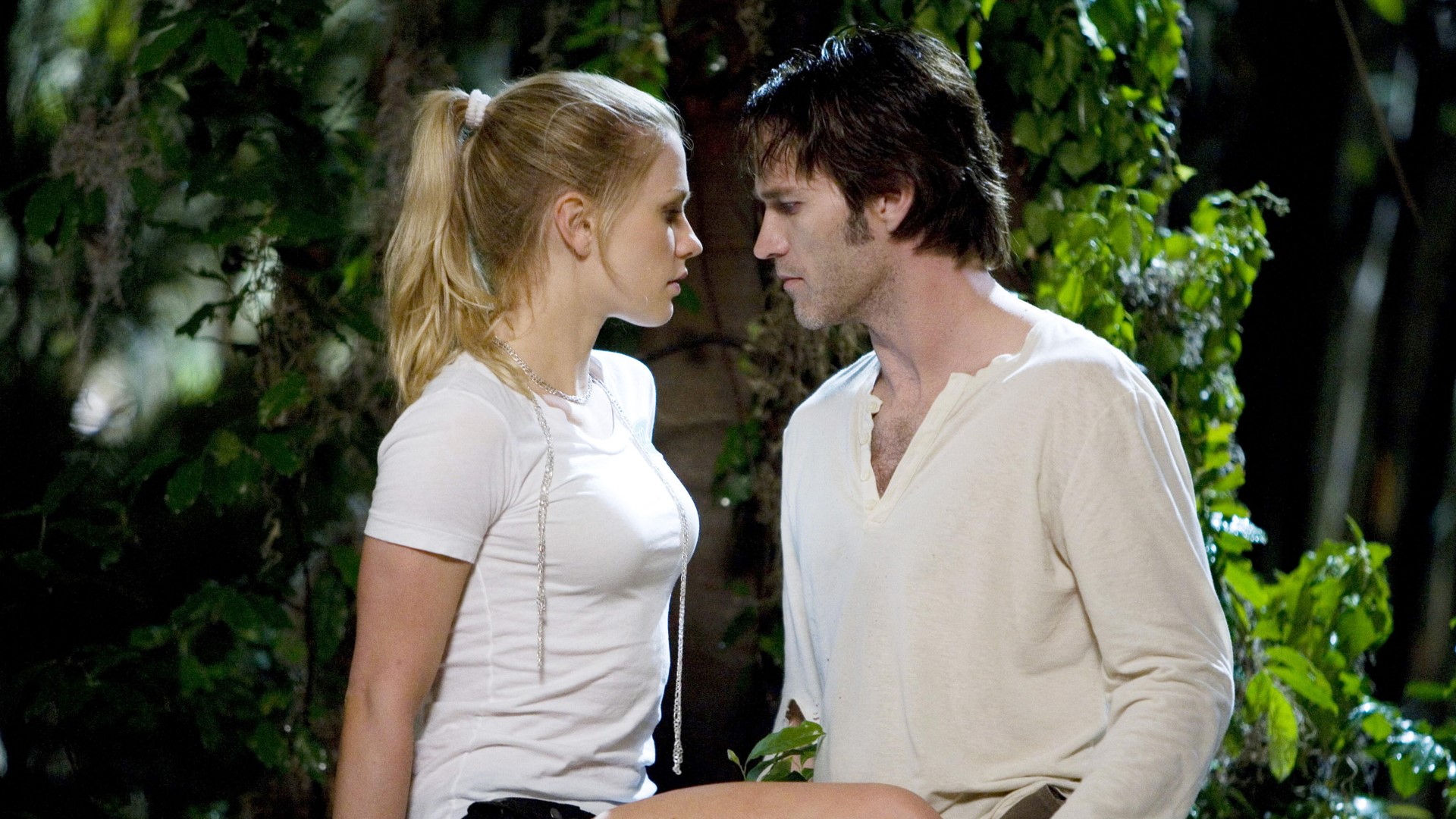 Based on The Southern Vampire Mysteries series by Charlaine Harris, True Blood garnered dozens of award nominations and changed the face of HBO. In the story, vampires "came out of the coffin" after the creation of a synthetic blood alternative made it safe for them to reveal themselves to humans. Naturally, not all humans were comfortable with the idea of paranormal creatures living amongst them; for young Sookie Stackhouse (Anna Paquin), her entire life changed upon meeting her vampire neighbor Bill Compton (Stephen Moyer). 
Though it was a show about vampires and other supernatural beings living among humans, it was really a story about us. Its themes of intolerance, prejudice, love and acceptance ring true to this day.  — Sarabeth Pollock 
96. House of Cards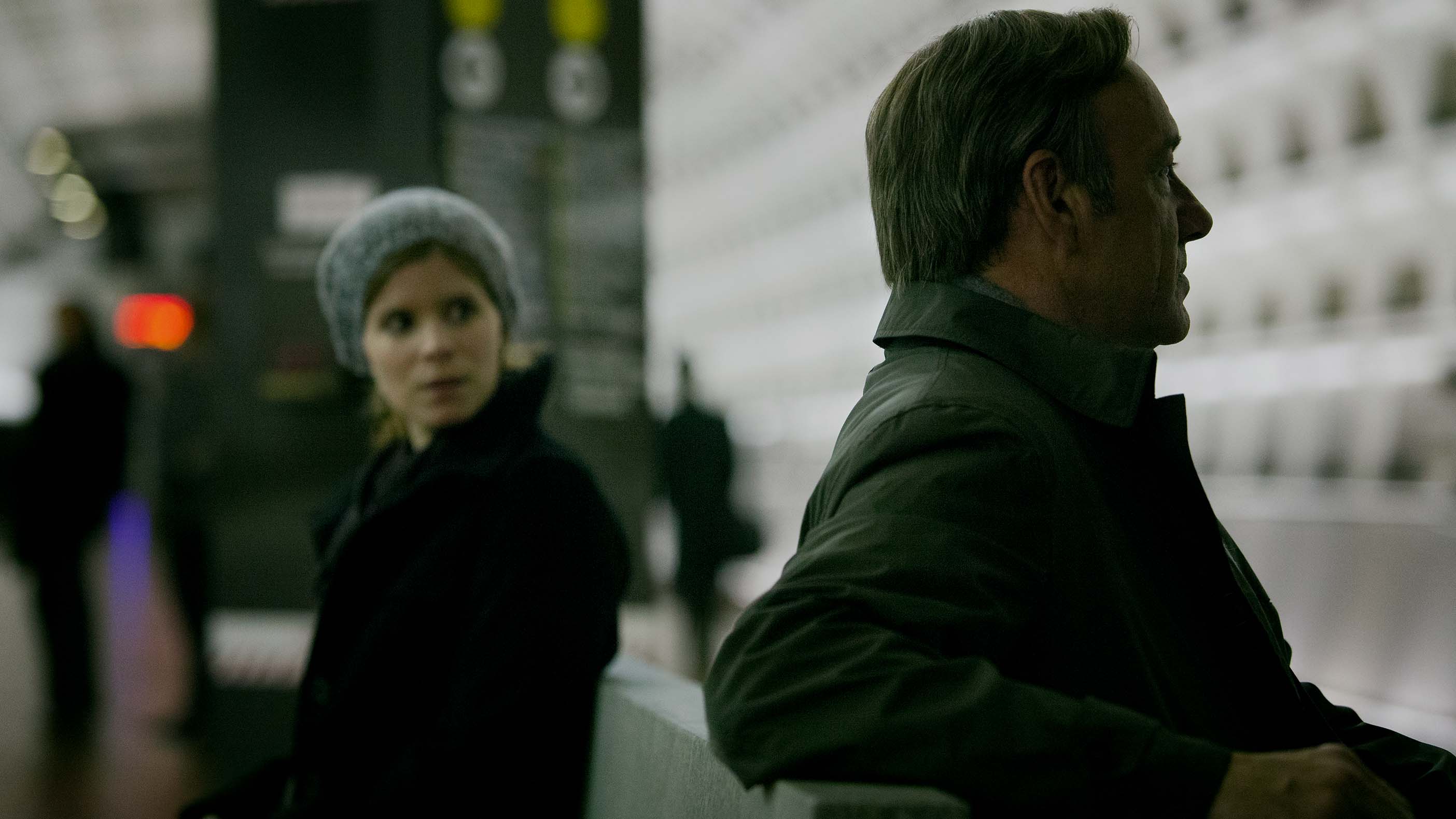 A remake of a wonderful British show (Ian Richardson at his finest), and arguably the drama that cemented Netflix as a TV production heavyweight, House of Cards is a thriller about scheming politicians and journalists in Washington, D.C. 
Centered around Kevin Spacey's Frank Underwood, and later Robin Wright as his wife Claire, it's at its heart a character story about the depths one goes to maintain a political career, with plenty of back-stabbing, dirty dealings and manipulation. Great performances and writing make this a gripping, though often tense, watch. — Tom Bedford
95. True Detective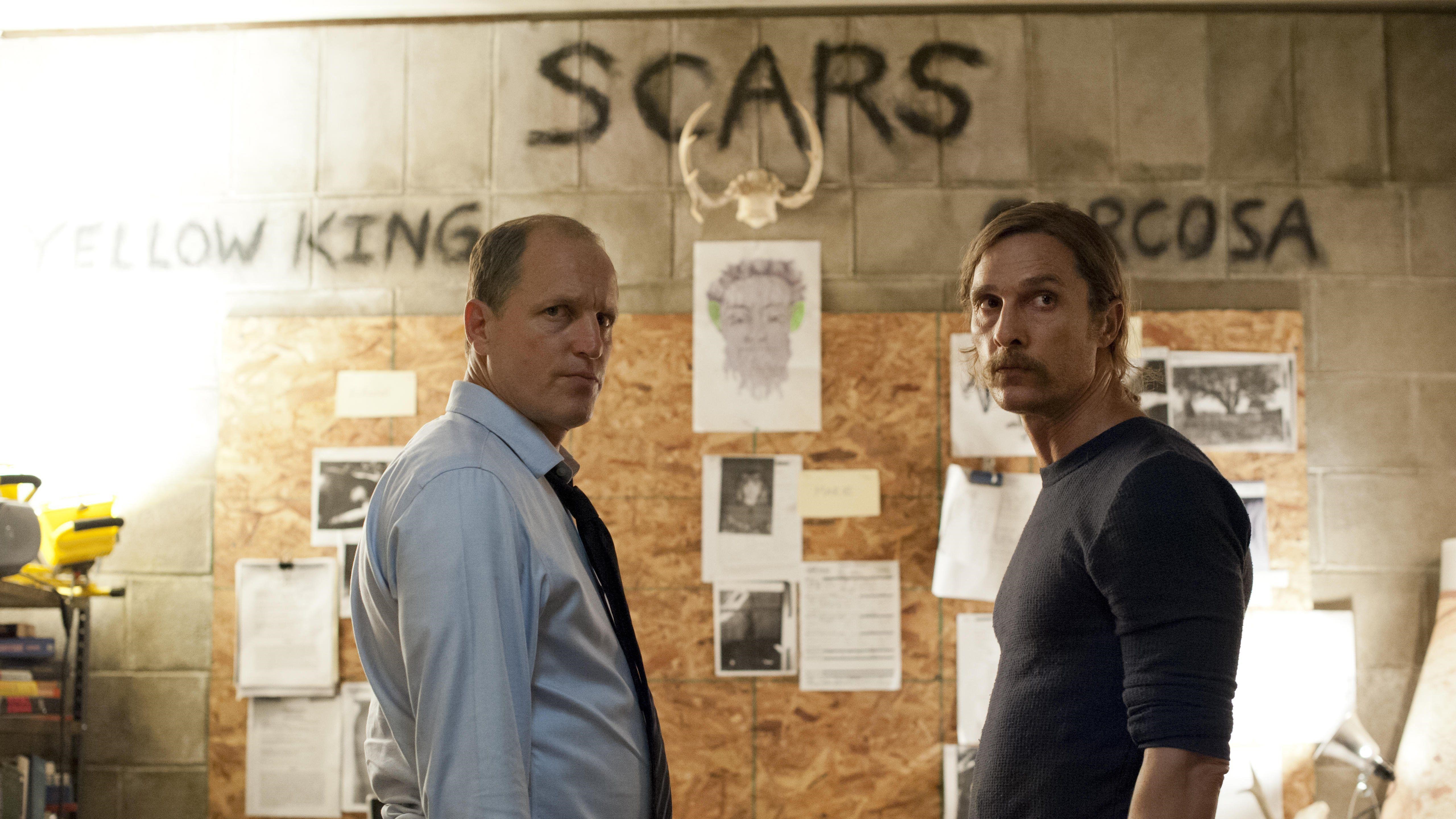 Can a top 100 show really only have one good season? Well, when the one season is as good as True Detective season 1 was, then we say yes. With Matthew McConaughey and Woody Harrelson leading the way, season 1 was an absolute phenomenon that kept viewers on the edge of their seats (particularly that incredible tracking shot at the biker hideout).
True Detective season 2 was a pretty big disappointment and season 3 came and went with little fanfare. But the fact that people still fondly remember the series speaks to the original season's quality.
The franchise gets a chance at redemption with True Detective season 4 in 2023. — Michael Balderston
94. I'm Alan Partridge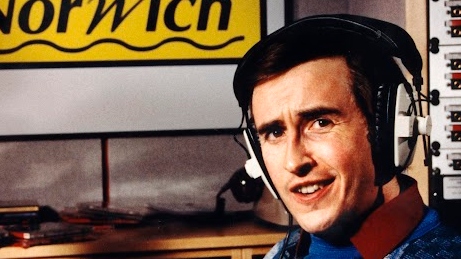 After starting off as a character in Radio Four show On The Hour, few would have predicted how fast Alan Gordon Partridge's star would rise in the decades that followed. Alan the broadcaster might be tactless and inept with an inflated sense of his own dwindling celebrity, but the comedy character played by Steve Coogan has proved both popular and timeless. 
He's enjoyed a host of incarnations, from biography to big screen, yet I'm Alan Partridge remains his White Album (although he'd probably prefer The Best of the Beatles). With his much-underrated comedy sidekick Lynn at his side, over two series the character cemented a legend in British culture that continues today. — Sean Marland 
93. The Oprah Winfrey Show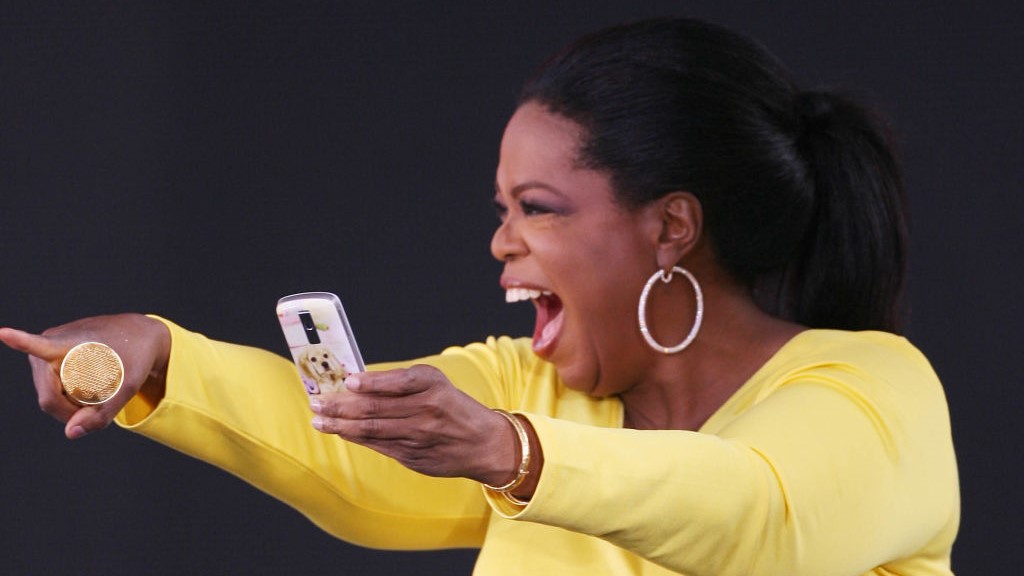 Before The Ellen DeGeneres Show and The Kelly Clarkson Show, there was The Oprah Winfrey Show. The series debuted in 1986, stayed on the air for 25 seasons, earned numerous Daytime Emmys and set a standard for the genre.  
During the show's run, it was a go-to stop for celebrities to plug their latest projects and open up about their personal lives (i.e. Tom Cruise jumping on a couch declaring his love for Katie Holmes). Additionally, viewers looked to Oprah and her show for the latest trends with books, fashion, health tips and more. — Terrell Smith 
92. Tinker, Tailor, Solider, Spy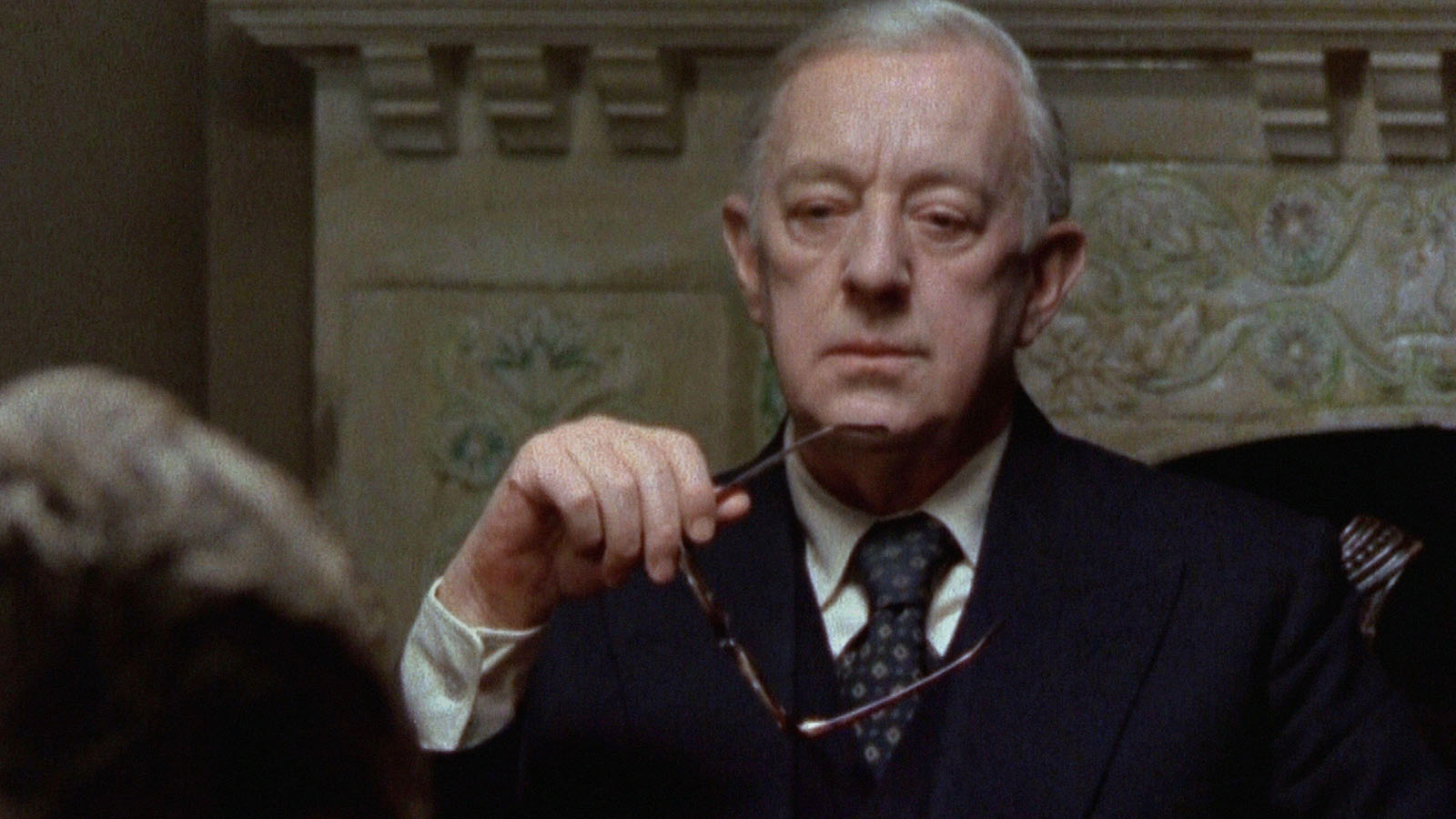 The genius of Sir Alec Guinness was on display in this superb spy drama, based on John Le Carré's novel. Guinness played retired spymaster George Smiley, who's tasked with unmasking a double agent within the British secret service. He was supported by a great cast including Ian Richardson, Bernard Hepton and Terence Rigby. The tension slowly builds as Smiley sets about on his hunt to discover the mole at the heart of the British establishment. John Le Carré later described it as his favorite screen adaptation of his work. — David Hollingsworth
91. I, Claudius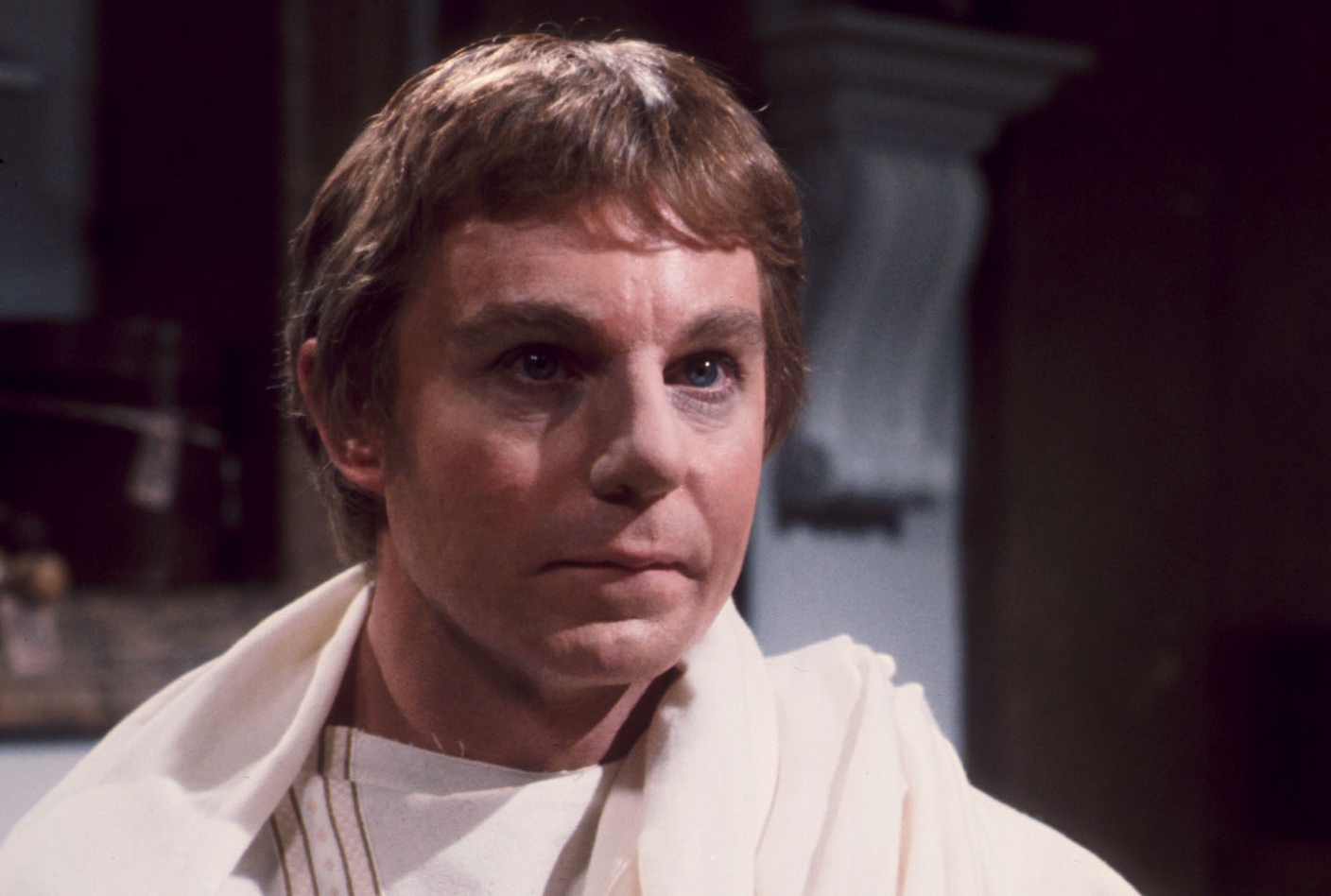 In the 1976 classic, Derek Jacobi's stuttering, limping, twitching young Roman royal had everyone in the court of Emperor Augustus (Brian Blessed) assuming he was an idiot! But the young royal was much more wily, as he was never seen as a threat to anybody and thus survived through the next few bloody decades. Most of the bloodthirsty murders were carried out under the orders of Claudius's wicked aunt Livia, played so wonderfully by Sian Phillips. Claudius survived the culling and went on to be proclaimed Emperor himself.
No one who's seen this series will ever forget John Hurt as maniac Emperor Caligula. Yes the scenery shook and it looks like a play being acted out on TV, but the performances were stellar, the story was both eye-opening and jaw-dropping! — Nicholas Cannon
90-81
90. Parks and Recreation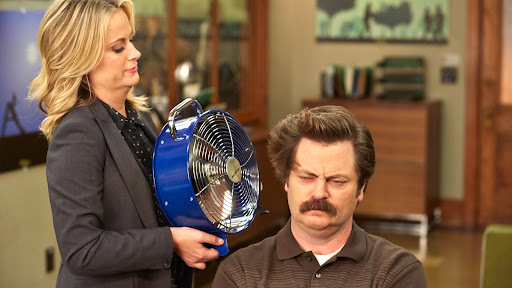 Parks and Recreations, or Parks and Rec as everyone calls it, followed the cast of quirky characters who work in the parks and recreation department of the government in a town called Pawnee in Indiana.
The show is admittedly similar to The Office and Scrubs, but it combined the heart of the former and the zany comedy of the latter to create something even more magical. And let's not forget it kick-started the careers of Aubrey Plaza, Chris Pratt and Nick Offerman.
The real core of the series though is Amy Poehler's Leslie Knope, the passionate though daft deputy director of the department. — Tom Bedford
89. Who Wants To Be A Millionaire?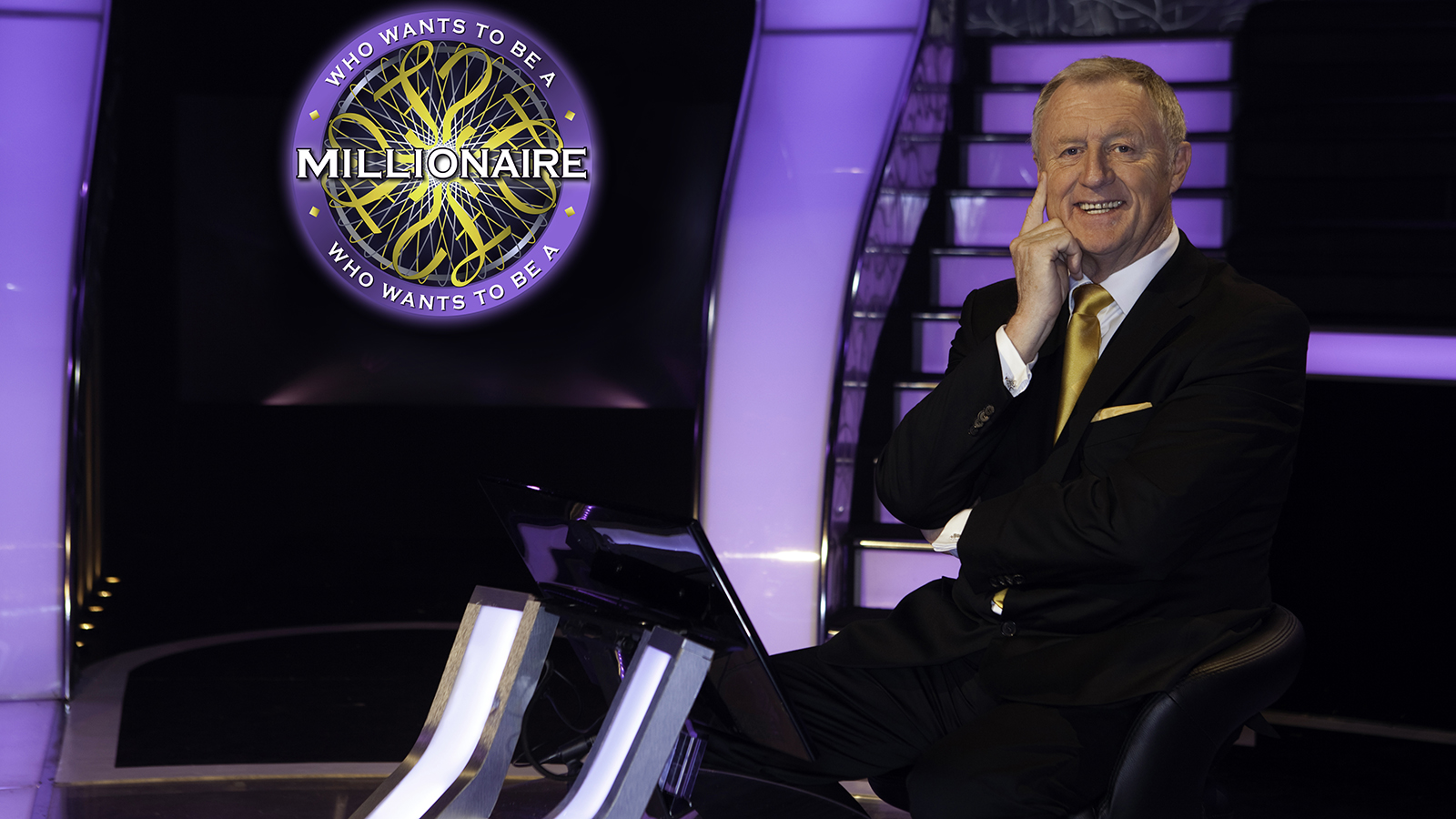 Like all the best quiz shows, Who Wants To Be A Millionaire? is incredibly simple but ridiculously addictive. Nobody could have predicted how the original UK series, presented by Chris Tarrant, would go on to become a global phenomenon, with versions everywhere from the United States to India. The quiz even featured in an Oscar Best Picture-winning film, Slumdog Millionaire, and spawned a London West End play and TV series, Quiz, about the coughing major cheating scandal. As the prize money builds so does the tension, after all, we all want to be a millionaire. — David Hollingsworth
88. Father Ted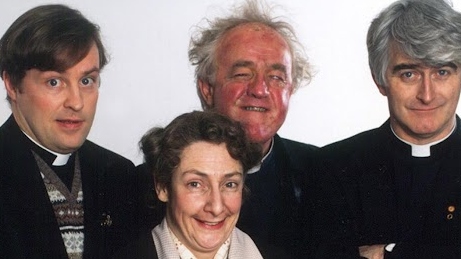 One of the finest and most critically acclaimed comedies to come from Ireland, Father Ted was a proudly daft show that poked fun at life on the Emerald Isle in a way no comedy had done before. 
Filled with wonderful spoof, superb comic timing and irresistible characters, it also delighted in lampooning Catholicism, but did it so skillfully that it landed with those in and outside of the church. Indeed one Irish critic referred to the show as the country's "punk rock." 
Set on famously dull Craggy Island, Father Ted might have been a sitcom about three castaway priests and their tea-loving housekeeper Mrs. Doyle (go on!), yet it hit home for anyone who feels like their family has been sent to torment them. Careful now. — Sean Marland 
87. Big Brother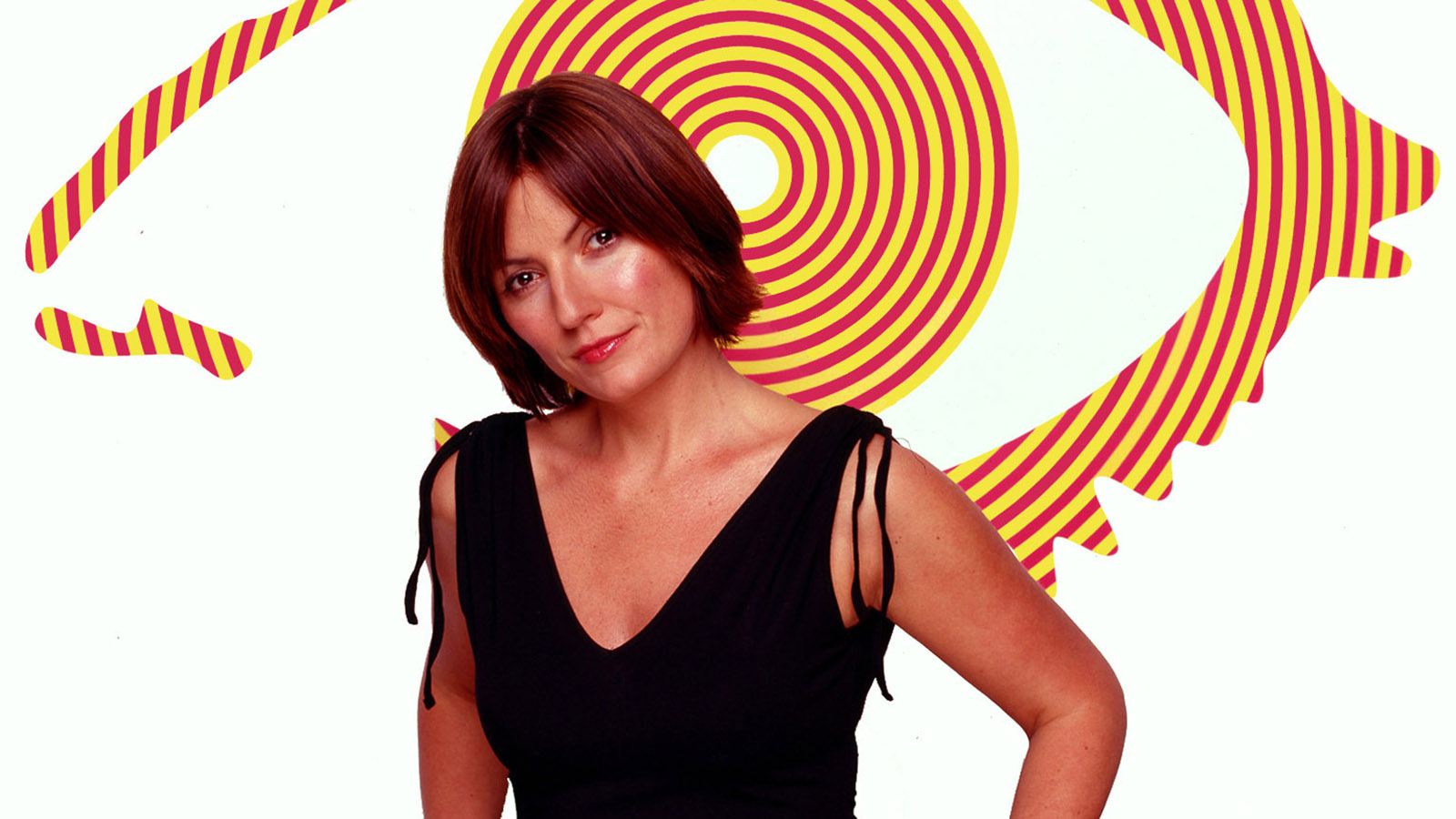 Few shows can claim to have changed television, but Big Brother did just that. It gave birth to the reality TV genre, which set out to make ordinary people stars of the show. The Dutch format became a sensation when it first came to the UK in 2000. The nation was gripped as cameras followed every move of the housemates 24 hours a day... and all the plots of Nick Bateman, who was quickly dubbed "Nasty Nick" by the press. A US version also proved a huge hit and still runs on CBS to this day. Countless reality shows have followed but none have ever quite had the magic of the early series of Big Brother. — David Hollingsworth
86. Boardwalk Empire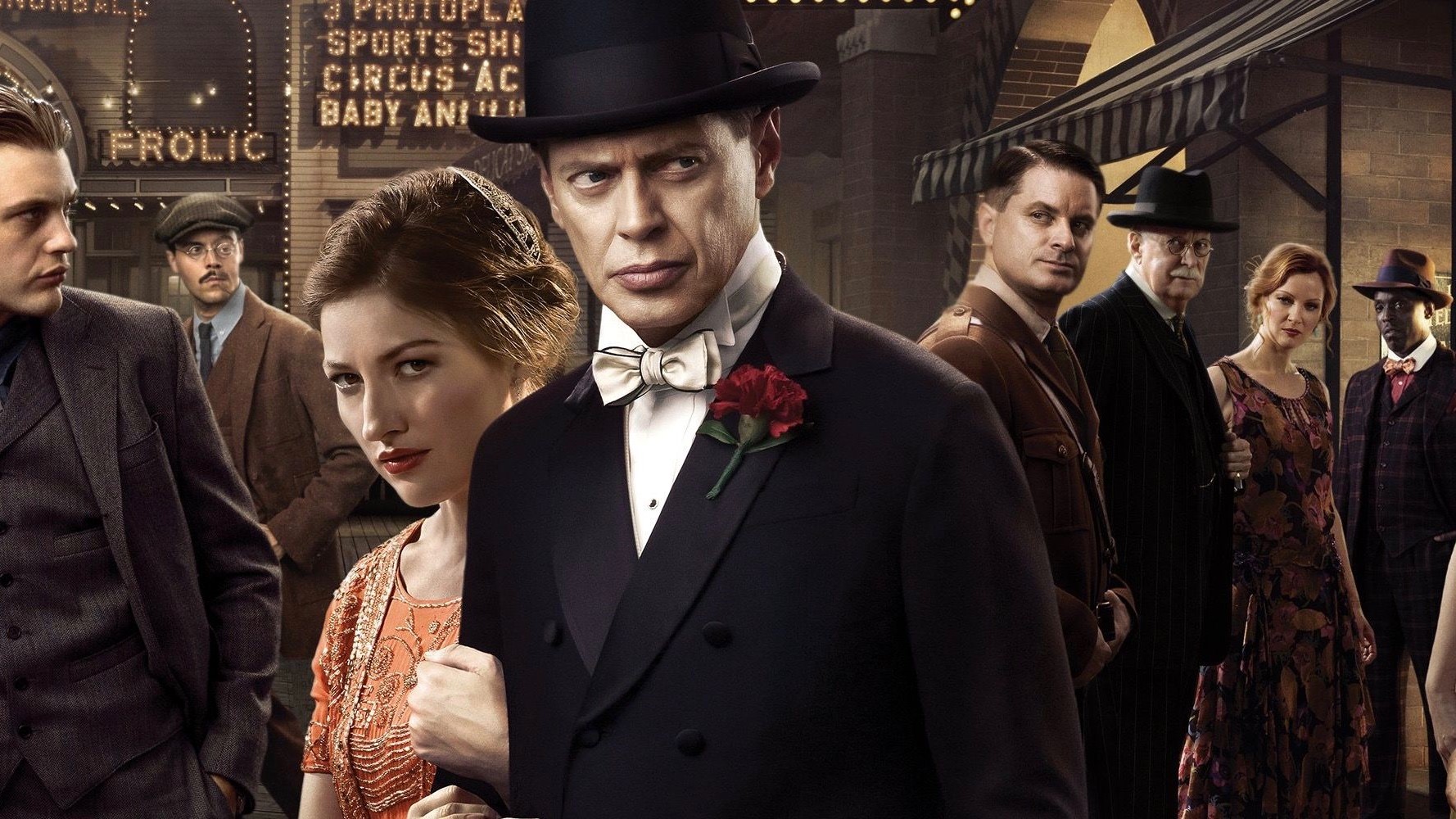 The reductive way to describe Boardwalk Empire is to call it The Sopranos set in the 1920s. Considering the crime drama also hailed from Terence Winter it makes sense, but the series was a rich TV experience all its own, from the costumes to the Atlantic City period setting. But it does share a common theme with its HBO sibling — an incredible leading man.
Steve Buscemi, a long-respected character actor, got the chance to headline his own show, and he knocked it out of the park. His Nucky Thompson was a reserved but ruthless gangster who was easy to root for. While many of his co-stars also deserve praise — Kelly Macdonald, the Michaels (Shannon, K. Williams, Stuhlbarg, Pitt) Jack Huston, Gretchen Mol, Shea Whigham and Bobby Cannavale — Boardwalk Empire reached its peak because of Buscemi. — Michael Balderston
85. Ted Lasso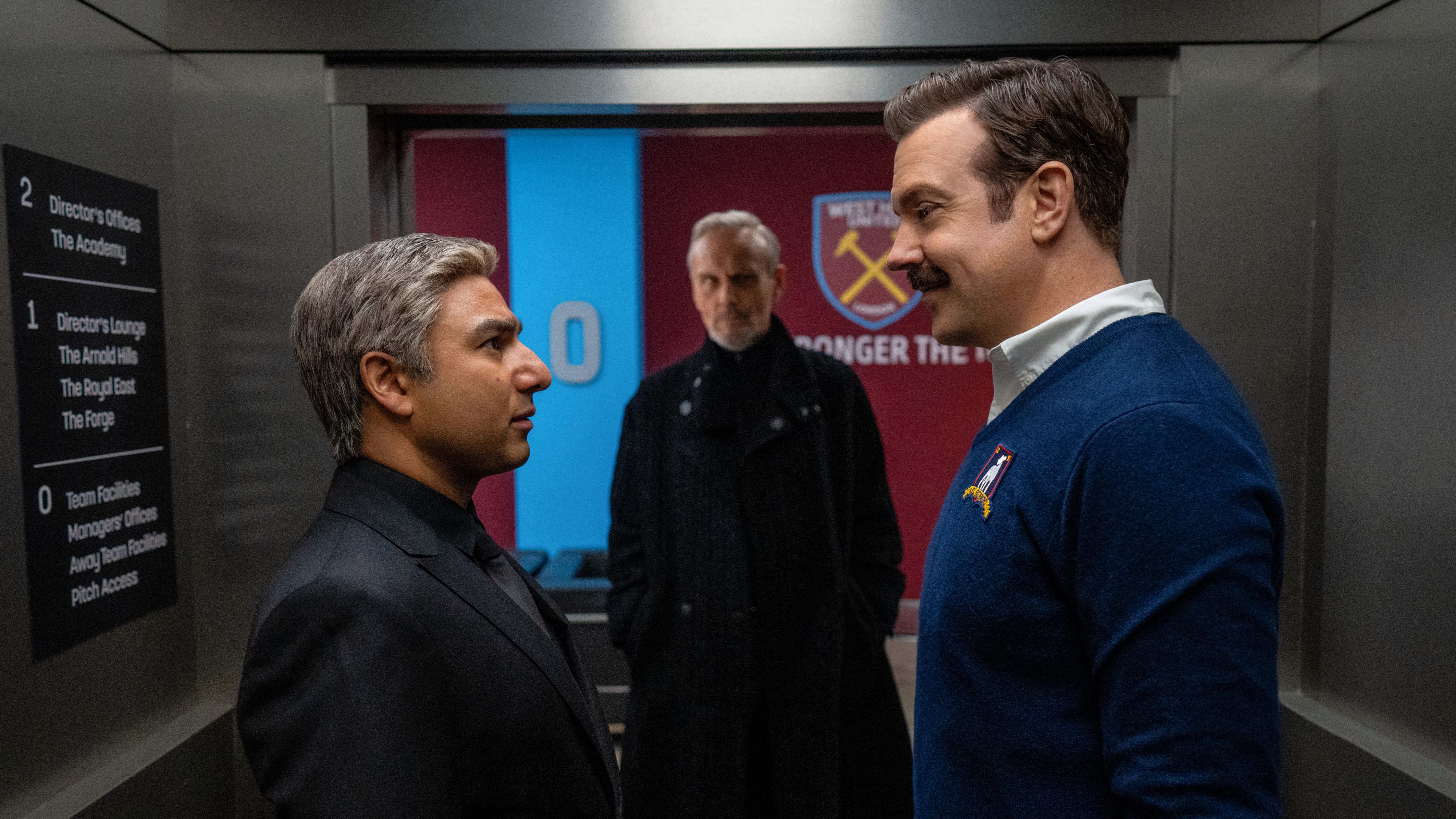 Even if you're not a huge football (soccer for the US) fan, Ted Lasso will warm your heart and have you rooting for Richmond AFC. Jason Sudeikis leads the cast as the titular coach, who is absolutely not your typical Premier League football manager. He's very American and doesn't know a lot about the game, but he makes up for it in his enthusiasm, motivational talks and general happy demeanor.
It's full of raw, honest emotion and characters that are so well-rounded and believable that it's impossible not to develop strong feelings about them, both positive and negative. The series opens up conversations about mental health, relationships, family, careers and more. Believe!  — Lucy Buglass
84. Porridge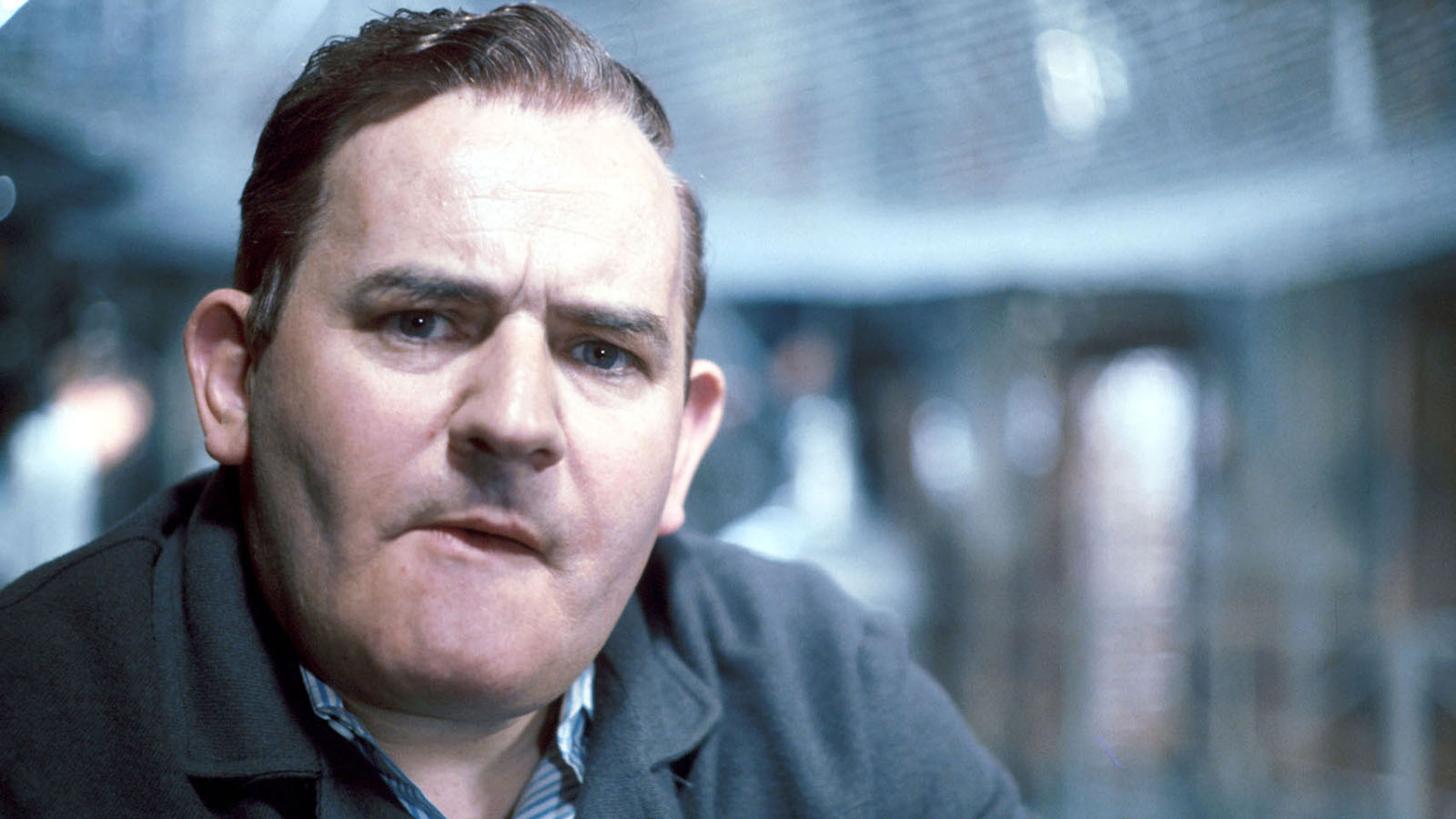 A sitcom set in a prison? That sounds like a terrible idea! But Ronnie Barker gave a career-best performance as shrewd old lag Norman Stanley Fletcher, who attempted to guide his young cellmate, Lennie Godber (Richard Beckinsale), through the trials and tribulations of prison life. The scripts by the great Dick Clement and Ian La Frenais were wonderfully sharp, as Fletch used his wits to get him through the day. It was also surprisingly touching, with Fletch at one point describing how dreams were the prisoner's one chance of escape. There was also a fine supporting cast, including Brian Wilde as the likable but useless warden Mr. Barrowlcough and Fulton Mackay's formidable warden, Mr. Mackay. — David Hollingsworth
83. It's Always Sunny in Philadelphia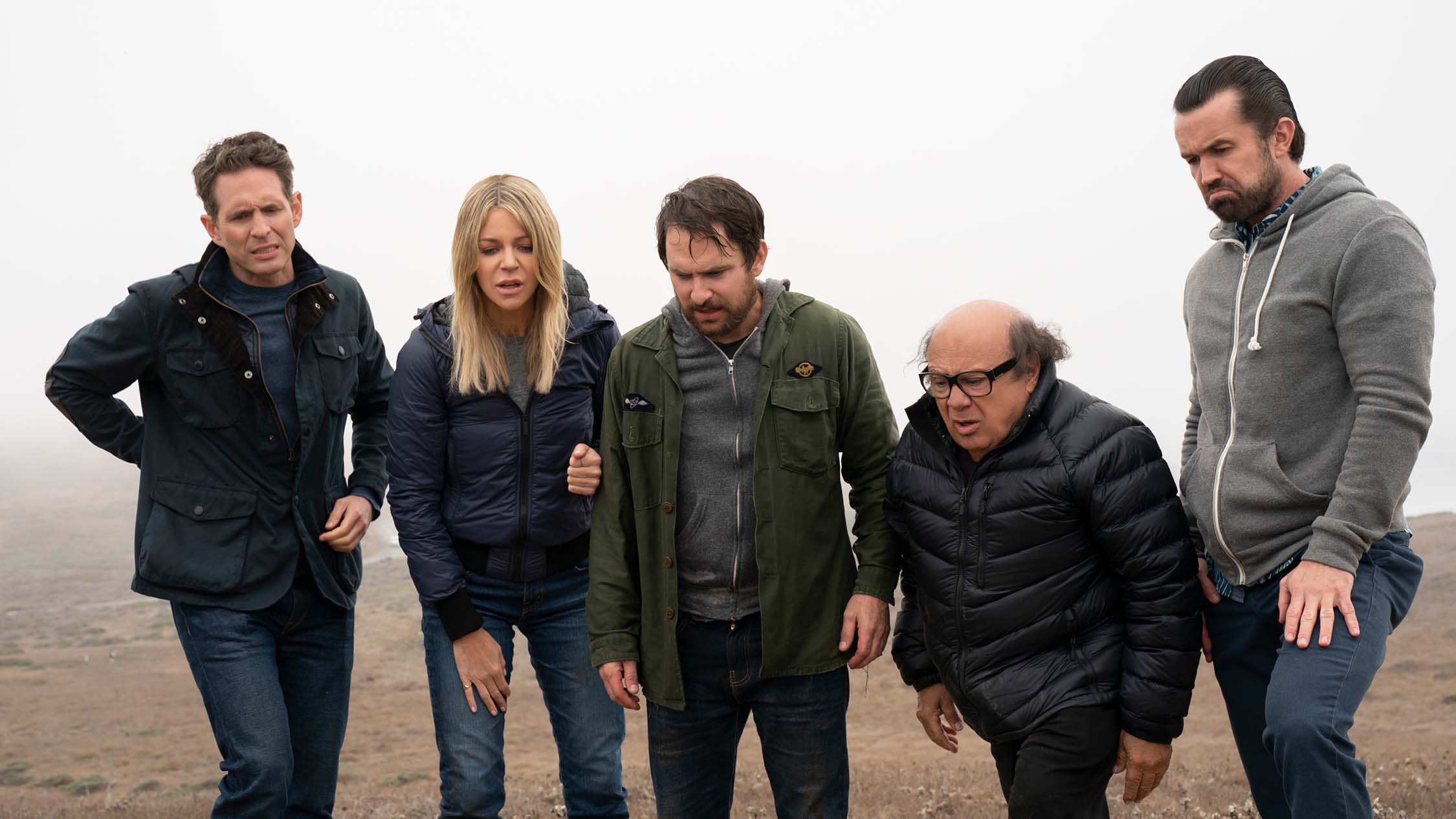 What started as a cult classic grew into the longest-running live-action US sitcom, and its devilish, irreverent and shocking black humor makes it a uniquely surprising and hilarious show. IASIP is about the five depraved and idiotic co-owners of an Irish bar who constantly scheme, conspire, manipulate and conflict with one another for a variety of stupid reasons and plots. Many episodes focus on political or cultural talking points, as the show is subtly (and sometimes not subtly) satirical.
With 15 seasons already out and at least three more confirmed, IASIP is a stellar comedy that shows no sign of stopping any time soon. — Tom Bedford
82. Killing Eve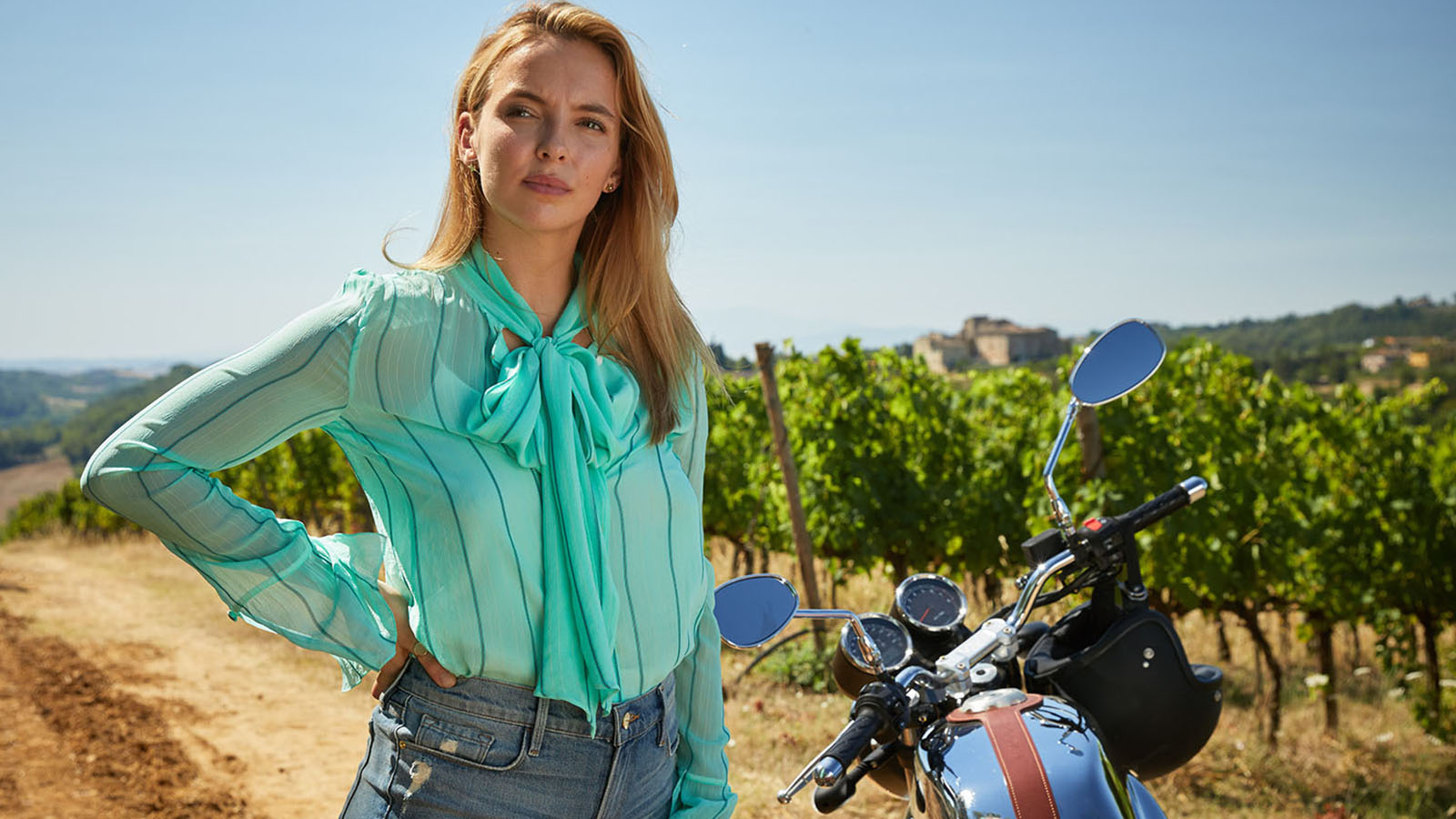 Killing Eve instantly had everyone hooked on spy Eve Polastri's (Sandra Oh) relentless pursuit of a ruthless killer, code-named Villanelle (Jodie Comer). Adapted by Fleabag star Phoebe Waller-Bridge from the books by Luke Jennings, the first series fizzed with excitement and the undoubted chemistry between the two leads. It all went by in a whirlwind and ended on a terrific cliffhanger. Three more seasons followed but none came close to the beauty of the first. Hence why Killing Eve isn't higher on the list. — David Hollingsworth
81. Inspector Morse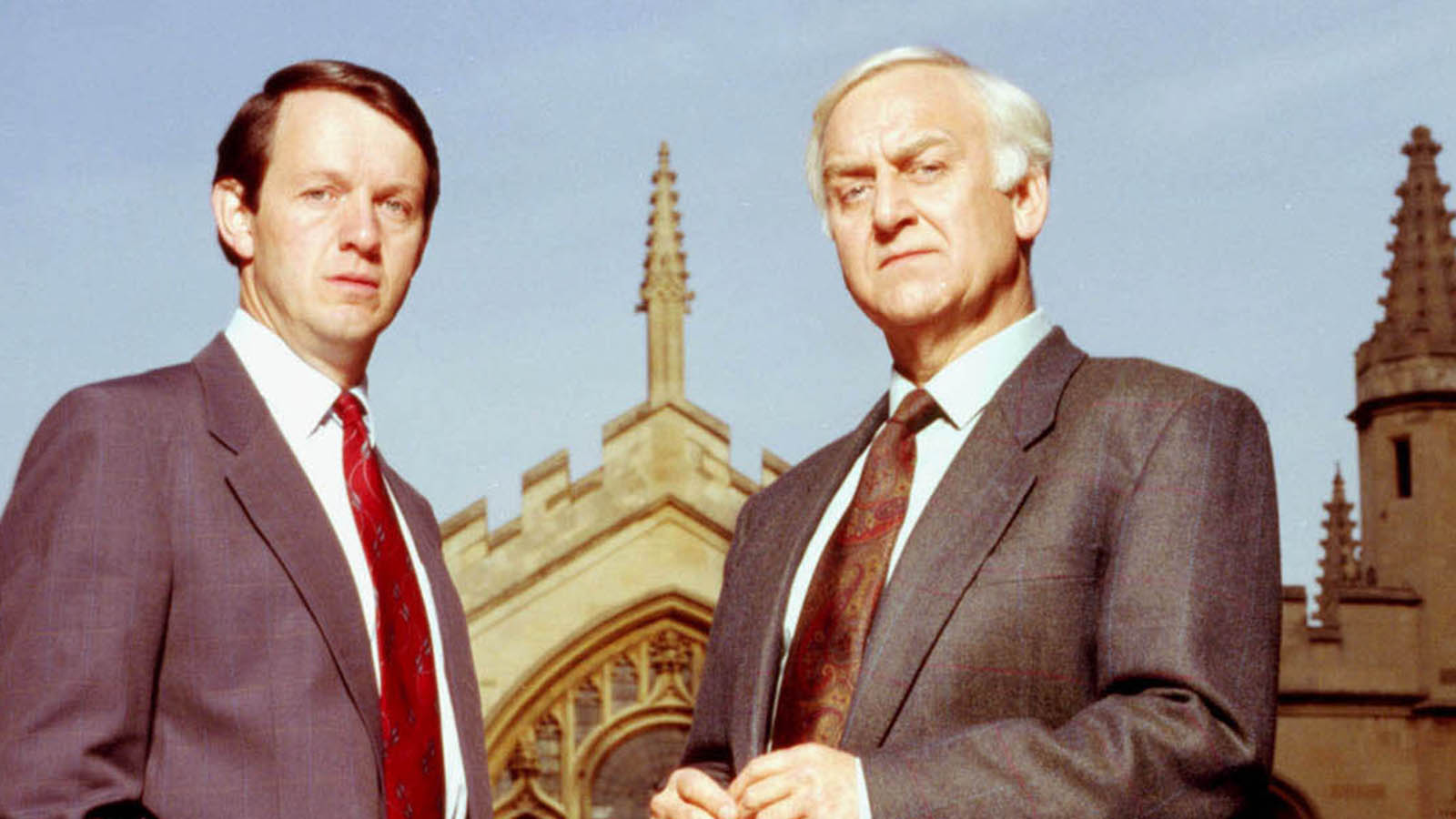 At its peak, 18 million viewers tuned in to watch John Thaw as Morse. Based on the books by Colin Dexter, Morse was more than a simple detective drama, with Thaw and Kevin Whately as his dedicated sidekick Sergeant Lewis, forming one of TV's great double acts. There was even a whole mystery surrounding Morse's first name, eventually revealed to be Endeavour (the name of the also wonderful later prequel series). 
Oxford served as the beautiful backdrop, as the curmudgeonly cop methodically cracked each murder mystery. Morse died in the moving final episode, "The Remorseful Day", with his last words being: "Thank Lewis for me." Oh, and what a theme tune. — David Hollingsworth
80-71
80. Sesame Street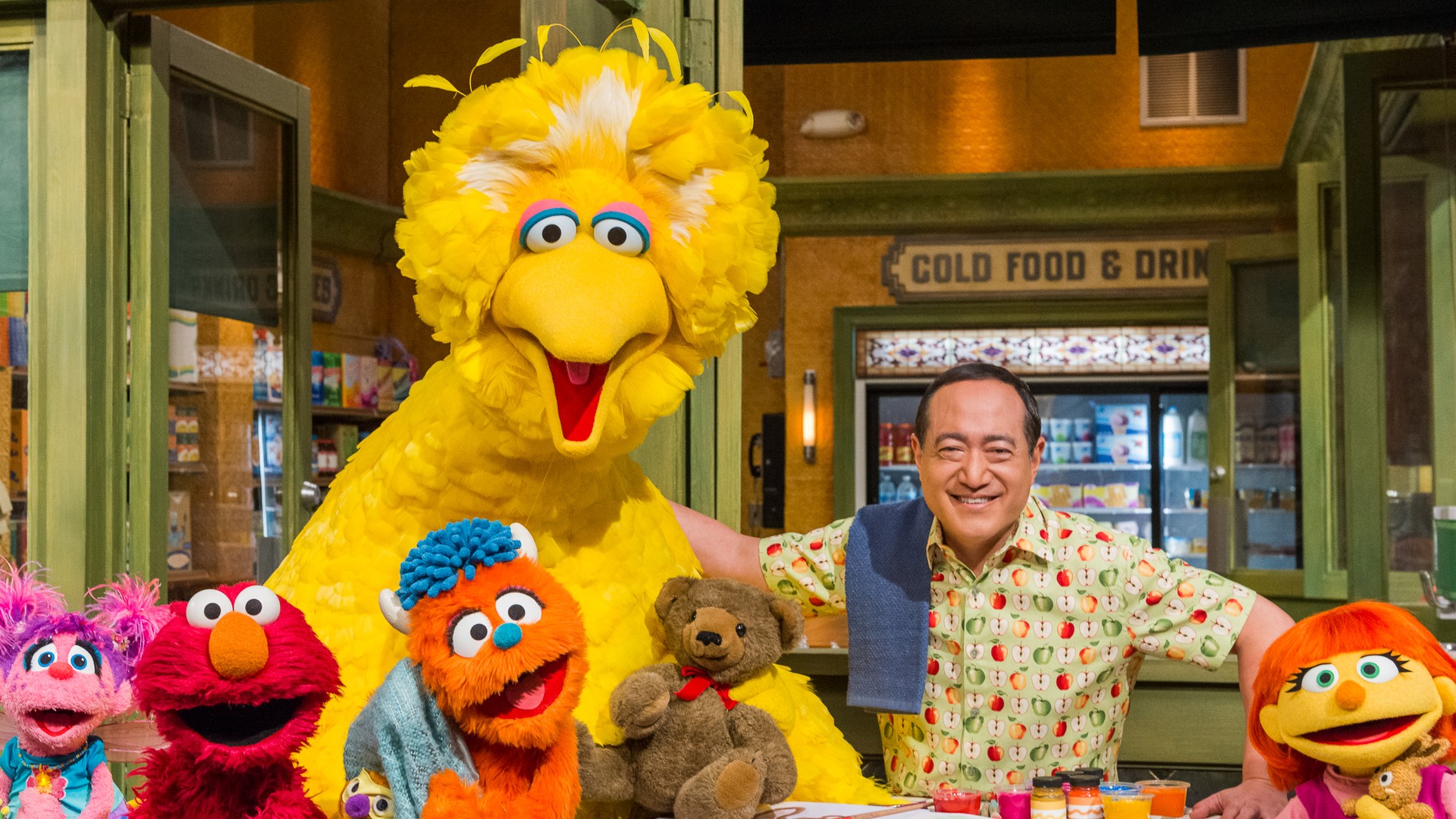 It's amazing to think that a puppet show could have such an impact on children around the world, but that's the magic of Sesame Street. The show premiered on public television in 1969, offering fun educational programming to children while also bridging the gap between race, gender and socioeconomic backgrounds. It didn't matter who you were or what you looked like, you could find a place to belong on Sesame Street and that's what makes it such an important part of television history. — Sarabeth Pollock
79. Broadchurch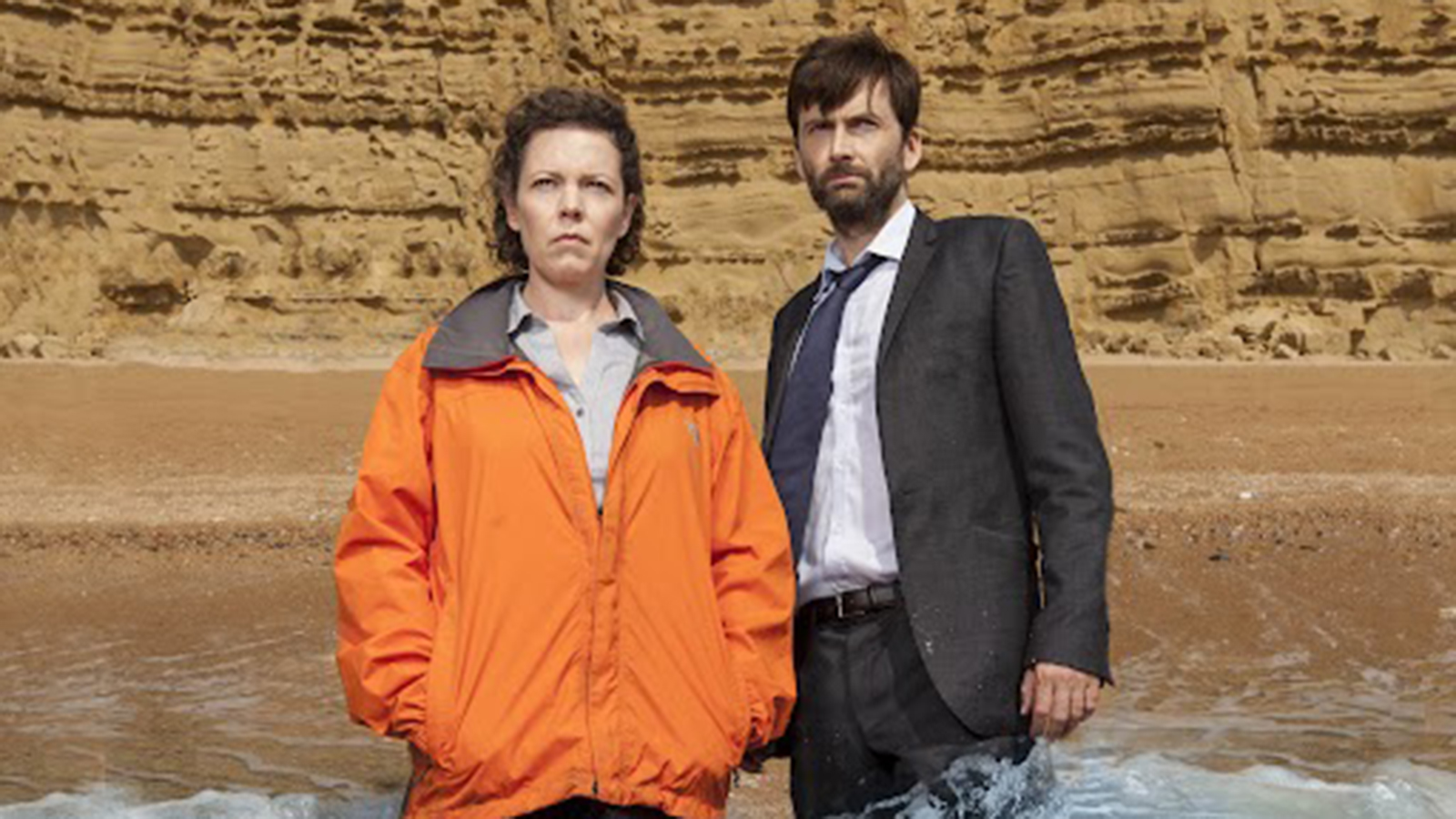 Broadchurch is one of those shows that will stay with you long after you have watched the last episode. With an all-star cast including David Tennant, Olivia Colman, Jodie Whittaker and Andrew Buchan, it is no wonder that this drama has stood the test of time. 
The plot focuses on the death of an 11-year-old boy, Danny Latimer. Nothing groundbreaking plot-wise there, but it's the suspicion and grief that engulfs the local community that draws viewers in, alongside the perfectly pitched relationship between Detective Inspector Alec Hardy (Tennant) and Detective Sergeant Ellie Miller (Colman). A must-see for any crime drama fan. — Claire Crick
78. The Brady Bunch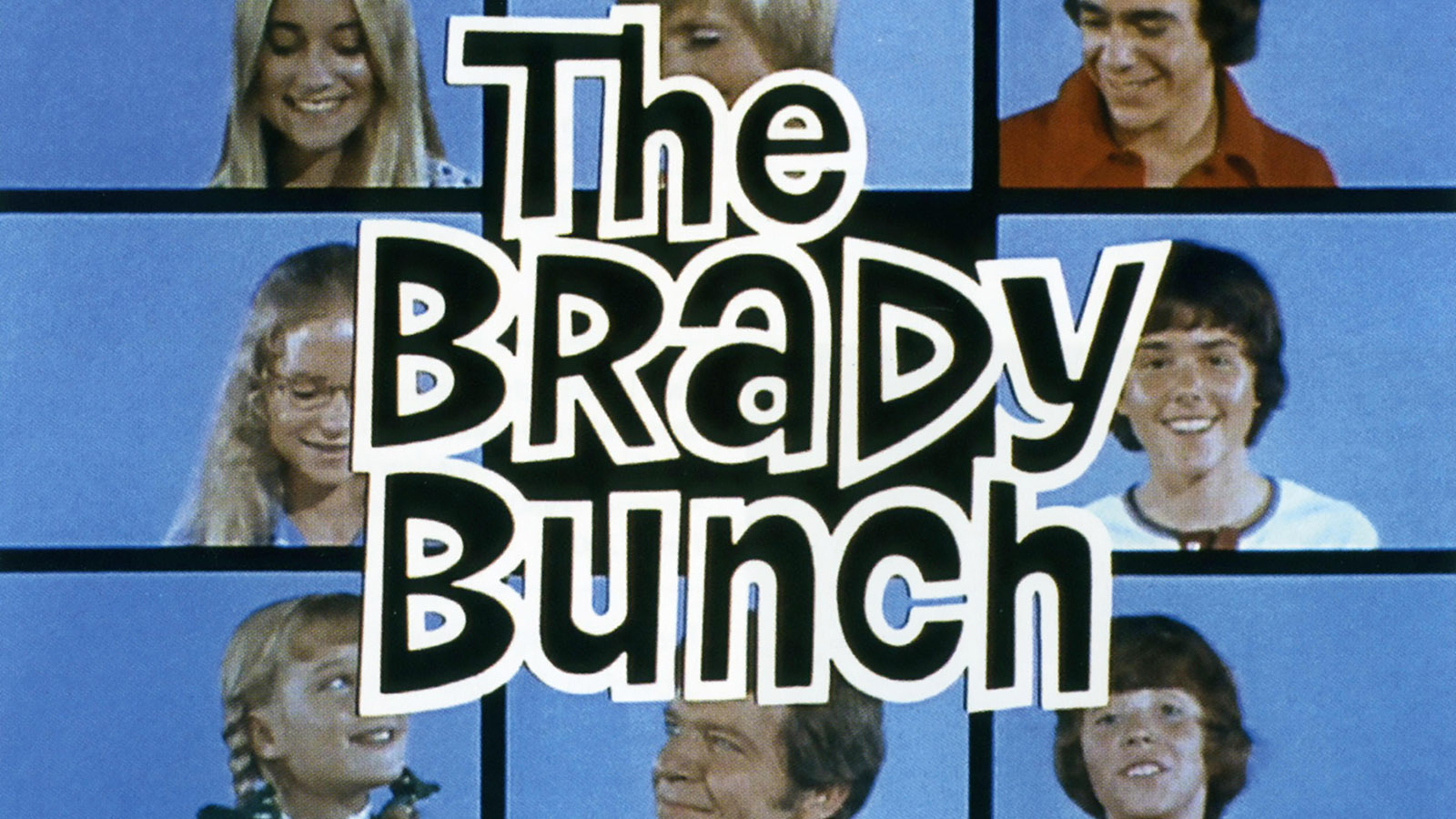 Back in the late 1960s and early 1970s in suburban California, there was this story of a lovely lady, played by Florence Henderson, who was bringing up three very lovely girls, with hair of gold like their mother — pretty Marcia, geeky Jan and little Cindy, the youngest one with curls! Then one day this lovely lady met this fella Mr. Brady (Robert Reed) who had three boys of his own — Greg, Peter and Mike. The mom and dad of course got married and became an early example of a blended family on TV. The whole premise of classic family comedy The Brady Bunch of course plays out in the theme tune.
There were all the usual family squabbles, school issues and even musical numbers, plus some wonderful guest stars like British pop star Davy Jones from The Monkees — a big crush for Marcia. — Nicholas Cannon 
77. The Andy Griffith Show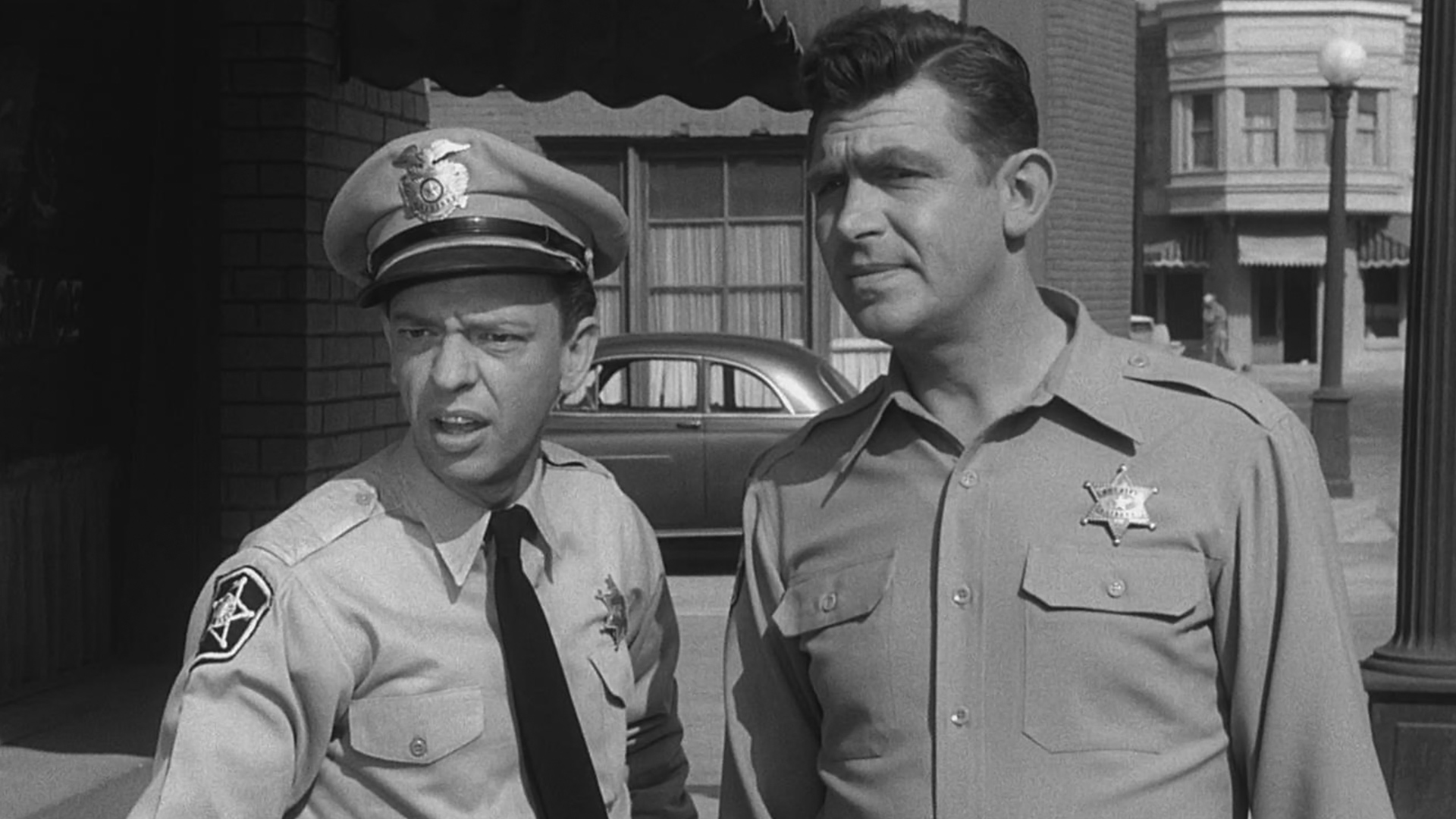 The Andy Griffith Show has earned its place in TV history for a number of reasons. For starters, the sitcom in many respects served as a prototype for police comedies. The dynamic duo of Sheriff Andy Taylor (Andy Griffith) and Deputy Barney Fife (Don Knotts) has been emulated in the years that followed the 1960s series. 
It's also phenomenally unique in that it's centered around the antics of the small southern town of Mayberry, North Carolina. Oh, and we can't forget the legendary theme song of the series, which is literally just a simple whistle. — Terrell Smith 
76. The Mary Tyler Moore Show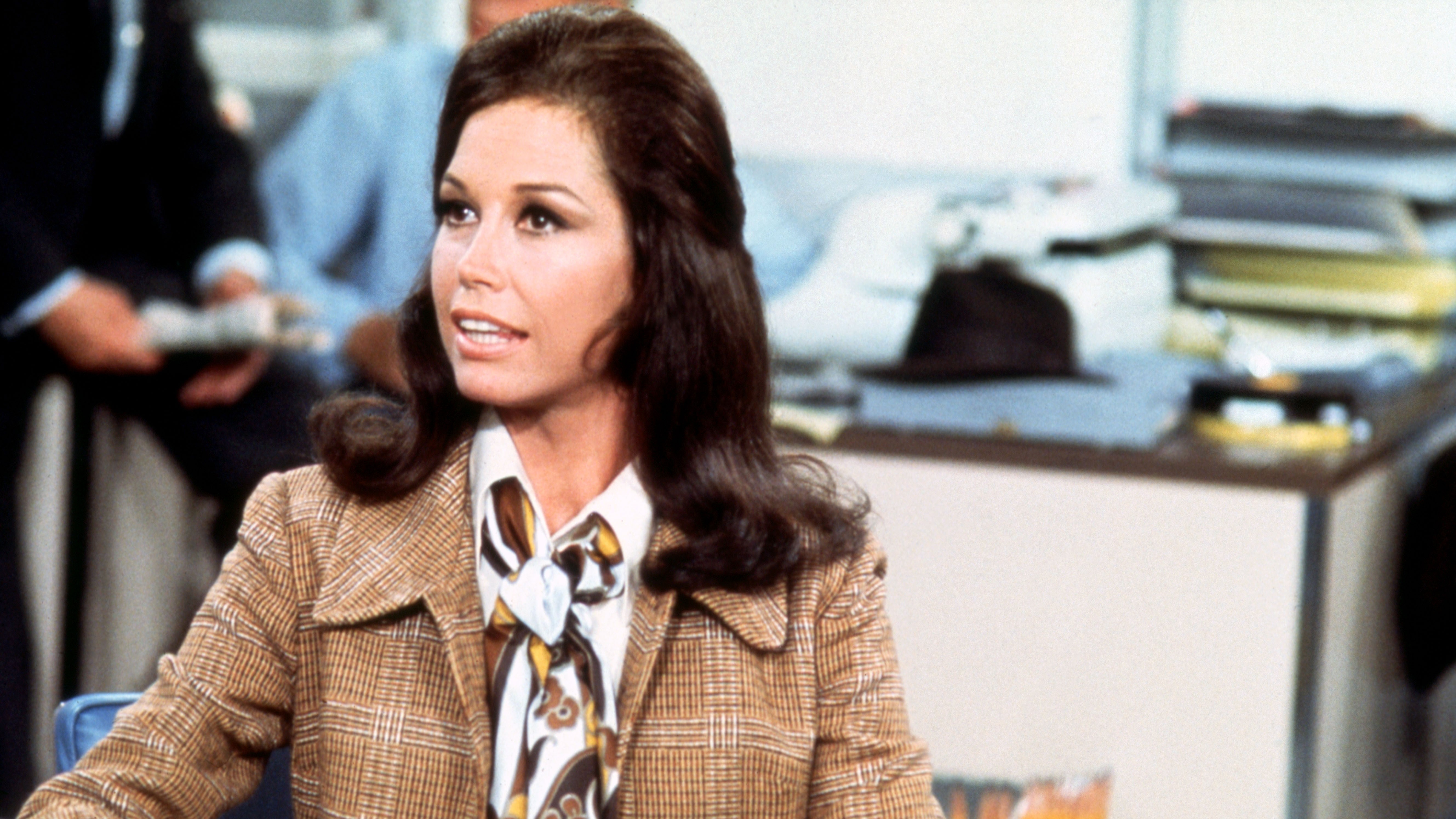 Though shows like Bewitched and I Dream of Genie were big hits with their female stars the center of the shows, The Mary Tyler Moore Show changed the TV landscape with a sitcom about the normal life of a single, working mom. Not only that, the series didn't shy away from hot-button issues of the day, including divorce, feminism, pay inequality and more.
The Mary Tyler Moore Show proved that audiences were ready for this change of pace. The show was a hit with audiences and the Emmys, receiving 29 Emmy wins throughout its run. Of course it helps when you have legends like Ed Asner, Betty White, Cloris Leachman, Ted Knight, Gavin MacLeoad, Valerie Harper and, of course, Mary Tyler Moore herself leading the way. — Michael Balderston
75. Squid Game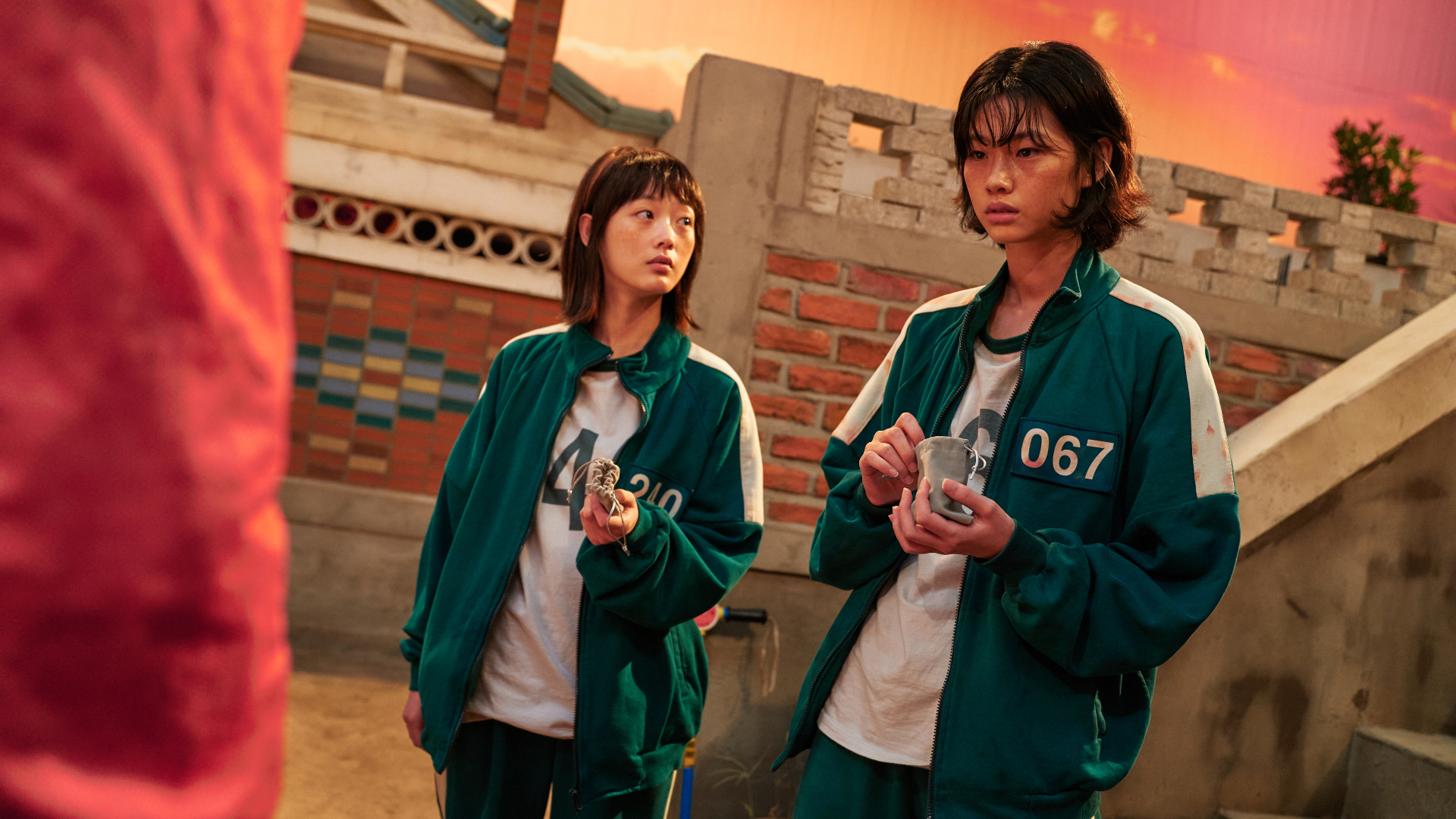 Squid Game was a big success for Netflix and pulled in a huge amount of viewers who were all obsessed with the Korean drama about just how far people would go for money. The intense series took popular children's games and made them deadly, and it was truly thrilling to see each set piece come to life. It was equally fascinating to learn who was behind the games and why, in a shocking reveal.
Given its success, there's a second season in the works, which will pick up after that interesting ending, as well as a reality series called Squid Game: The Challenge that will see people taking part in real-life games inspired by the series (minus the death, of course!) — Lucy Buglass
74. Prime Suspect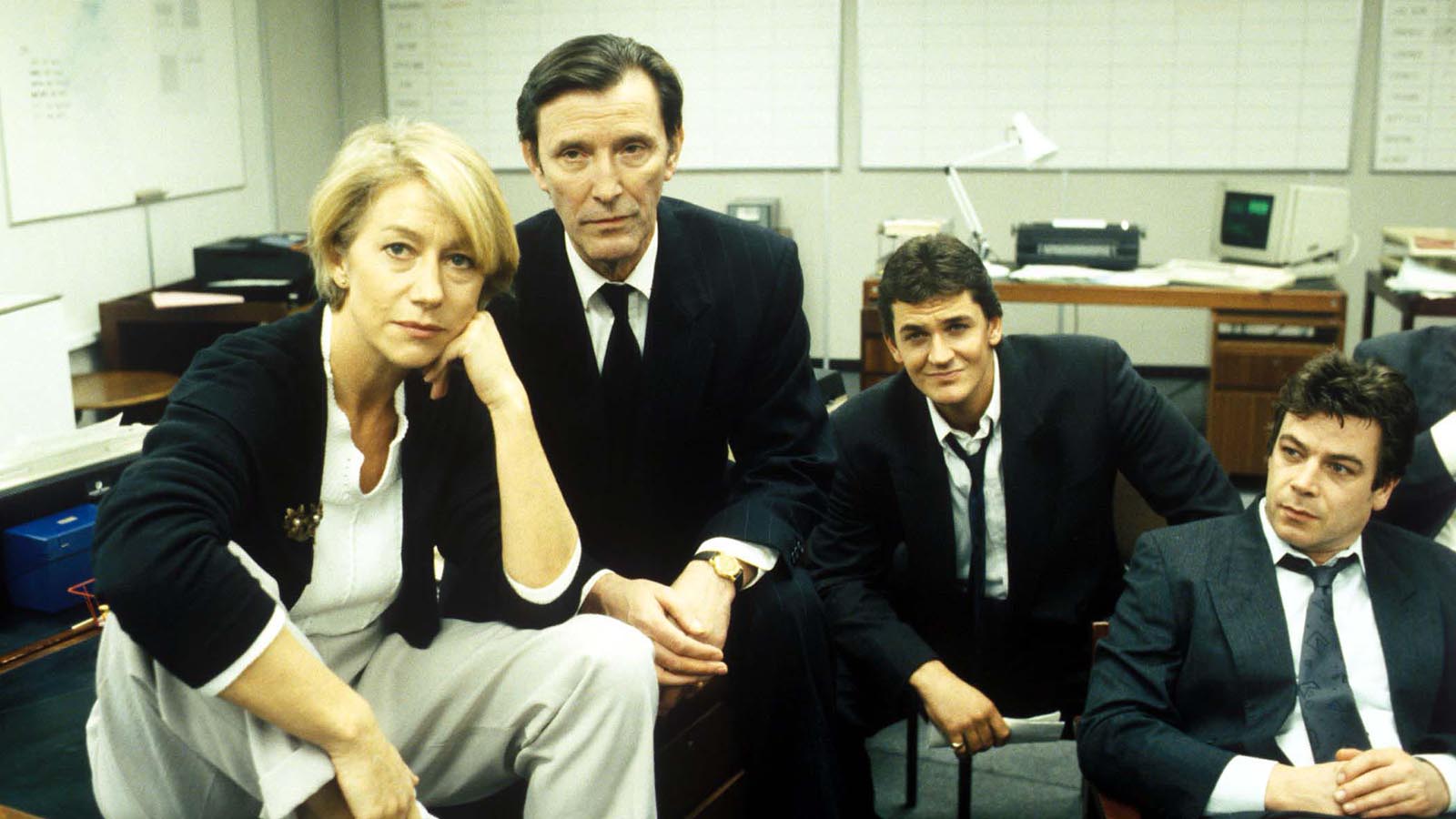 Helen Mirren is a huge star, but arguably her greatest ever achievement on screen is Prime Suspect. Penned by Lynda La Plante, the gritty series broke new ground when Mirren played DCI Jane Tennison, the boss of a murder inquiry. Tennison had to battle sexism within the police force as well as her own personal demons, including a long battle with alcoholism. The award-winning crime drama ultimately ran for seven series and featured a great supporting cast, including the likes of Zoe Wanamaker, Ralph Fiennes and Colin Salmon. Mirren was simply brilliant as Tennison, making Prime Suspect easily one of the greatest shows of all time. — David Hollingsworth
73. Schitt's Creek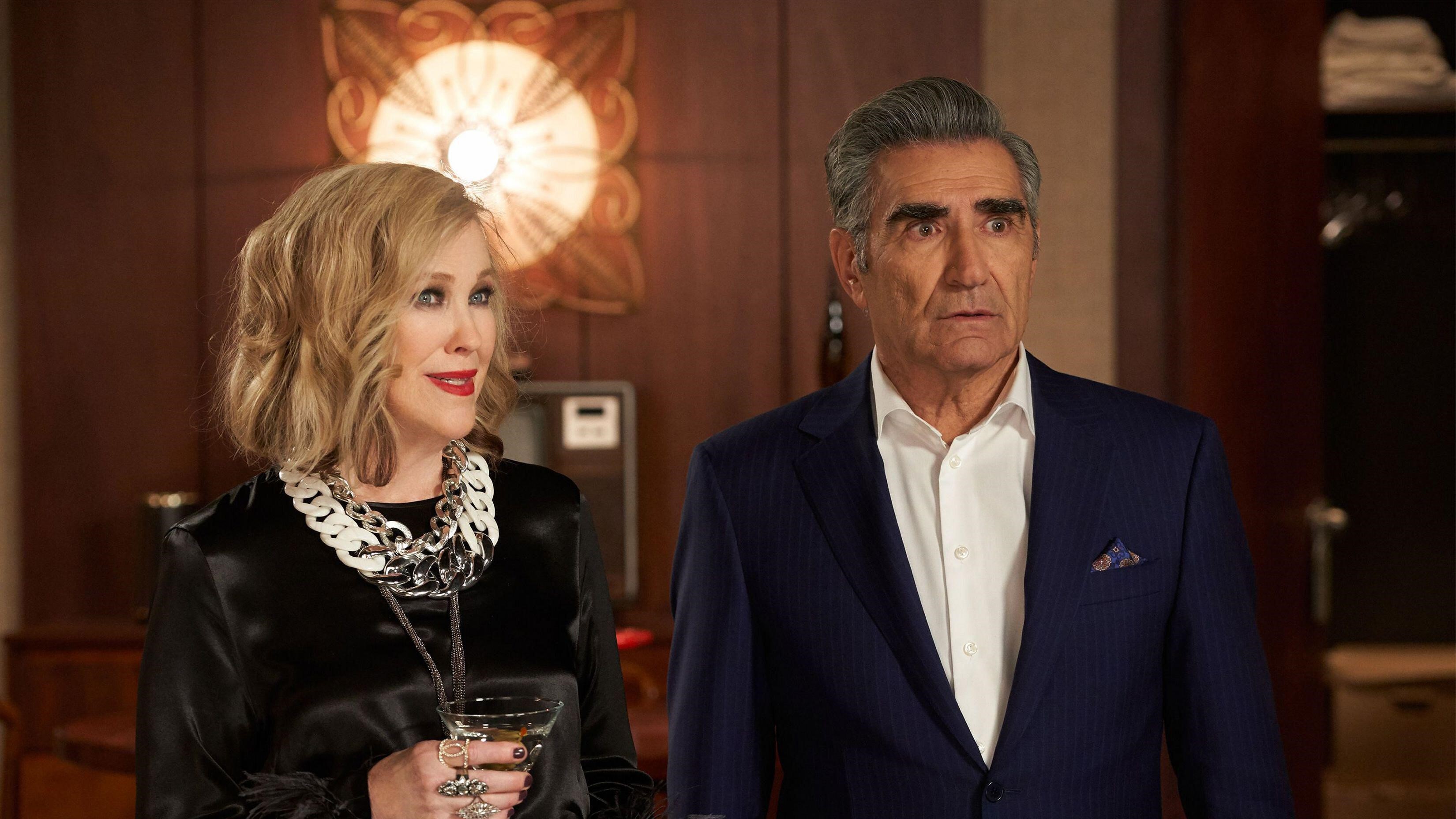 Much like the town the comedy is set in, Schitt's Creek was a hidden gem just waiting for people to discover it. Created by Dan and Eugene Levy, Schitt's Creek did not catch on right away, but found its audience through streaming. What hooked viewers was the incredible ensemble led by the spoiled Rose family (Eugene Levy, Catherine O'Hara, Dan Levy and Annie Murphy), who learn to appreciate each other and their surroundings more and more, including Schitt's Creek eccentric locals, played by Chris Elliott, Emily Hampshire, Jennifer Robertson, Sarah Levy, Karen Robinson, Dustin Milligan, Patrick Reed and more. Seeing these characters grow into a messy but incredible family was a fantastic viewing experience. — Michael Balderston
72. This Is Us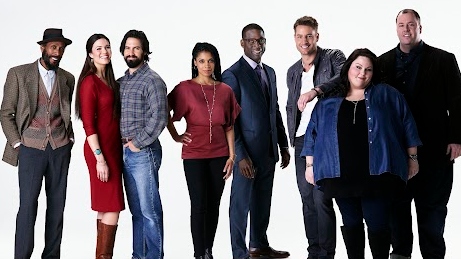 For a drama that is essentially about the intertwining lives of three siblings and their parents, this show draws you in, hook, line and sinker, until you start thinking of Kevin, Kate and Randall as your own family. 
The thing that sets This Is Us apart from other shows is the ever-changing timeframe, with flash-forwards and flashbacks giving a richness to each storyline that will have you sobbing and holding your own family close one moment, then laughing uncontrollably the next. After six seasons on our screens, the show came to a perfect ending in 2022… but while we won't be getting any more fresh installments from the lives of the Pearson family, this is a show that will stick with you long after the final credits have rolled. — Claire Crick 
71. Yes, Prime Minister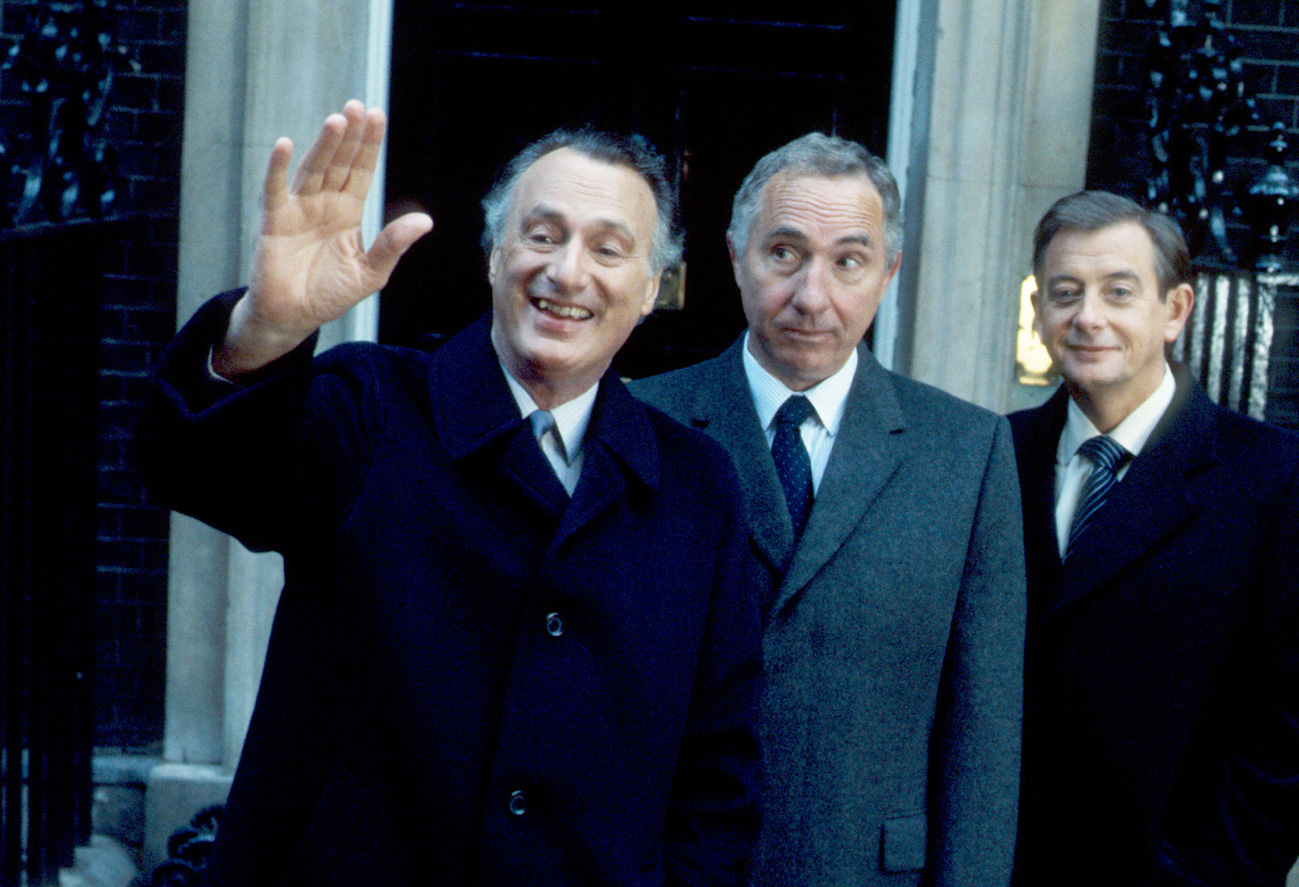 The British political establishment was mocked mercilessly in Yes, Prime Minister and the earlier Yes Minister. The original show followed the floundering career of naive cabinet member Jim Hacker (Paul Eddington), the fictional Minster For Administrative Affairs, all the way to being Prime Minister in the later, more famous, series. 
Hacker's two top Whitehall civil servants Sir Humphrey Appleby (Nigel Hawthorne) and Sir Bernard Woolley (Derek Fowlds) followed him to 10 Downing Street. Of course, it led to absolute chaos and some wonderful moments as Hacker tried to unpick Sir Humphrey's labyrinth of civil service speak. It was so spot on, even the actual Prime Minister, Margaret Thatcher, was a fan — Nicholas Cannon
70-61
70. Curb Your Enthusiasm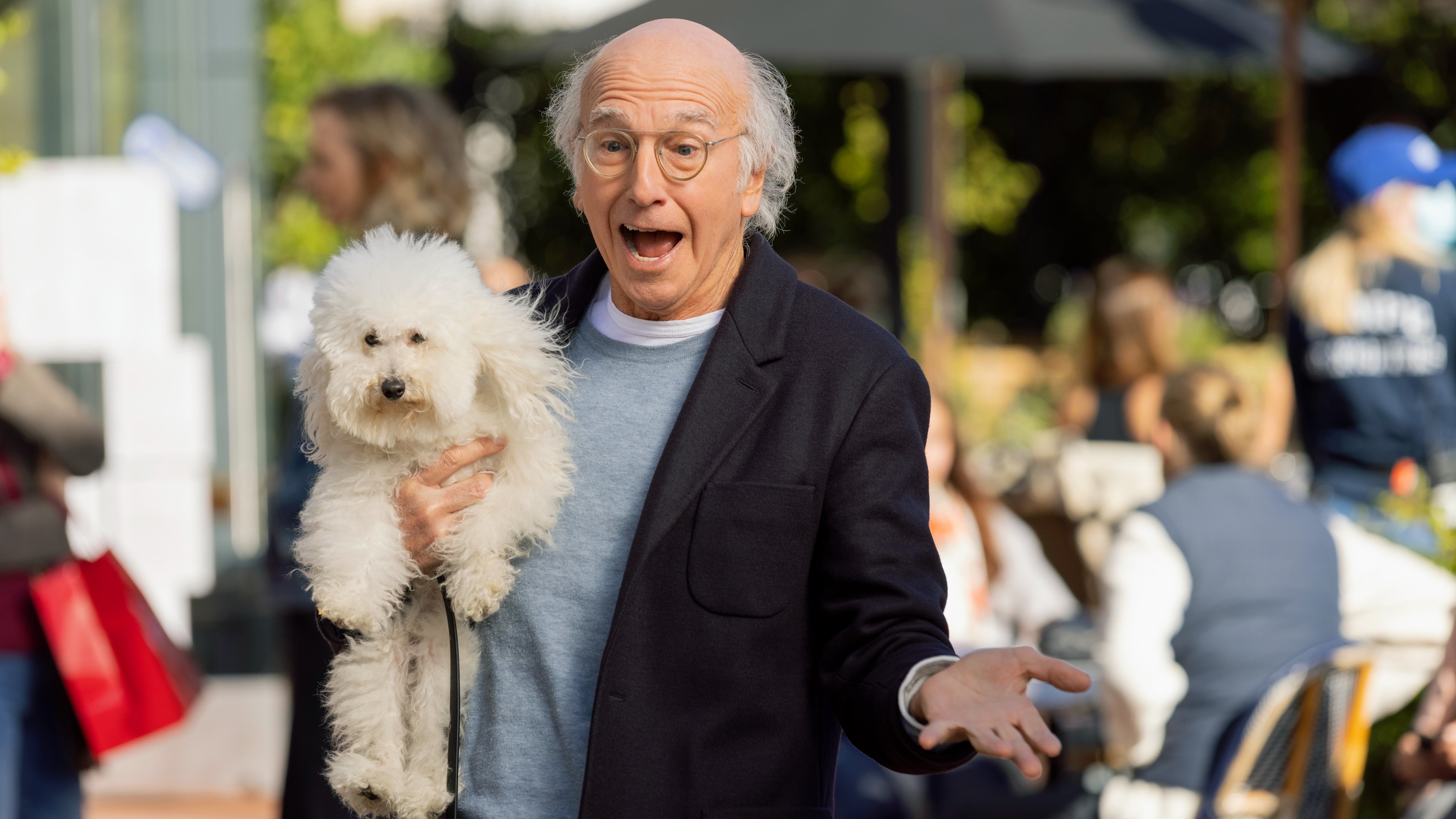 For those fans of Seinfeld, Curb Your Enthusiasm is a hit in many ways because it's like watching a more neurotic version of the Seinfeld character George Costanza (Jason Alexander). This makes sense considering Seinfeld co-creator Larry David also developed the HBO hit series. 
Curb Your Enthusiasm has been widely celebrated by critics and fans that can't get enough of watching Larry David portray Larry David as a famous television producer who happens to be a huge jerk, making the biggest deals out of the smallest things. The show is going on its 12th season and has received 51 Emmy nominations, earning two Emmys. — Terrell Smith 
69. Sherlock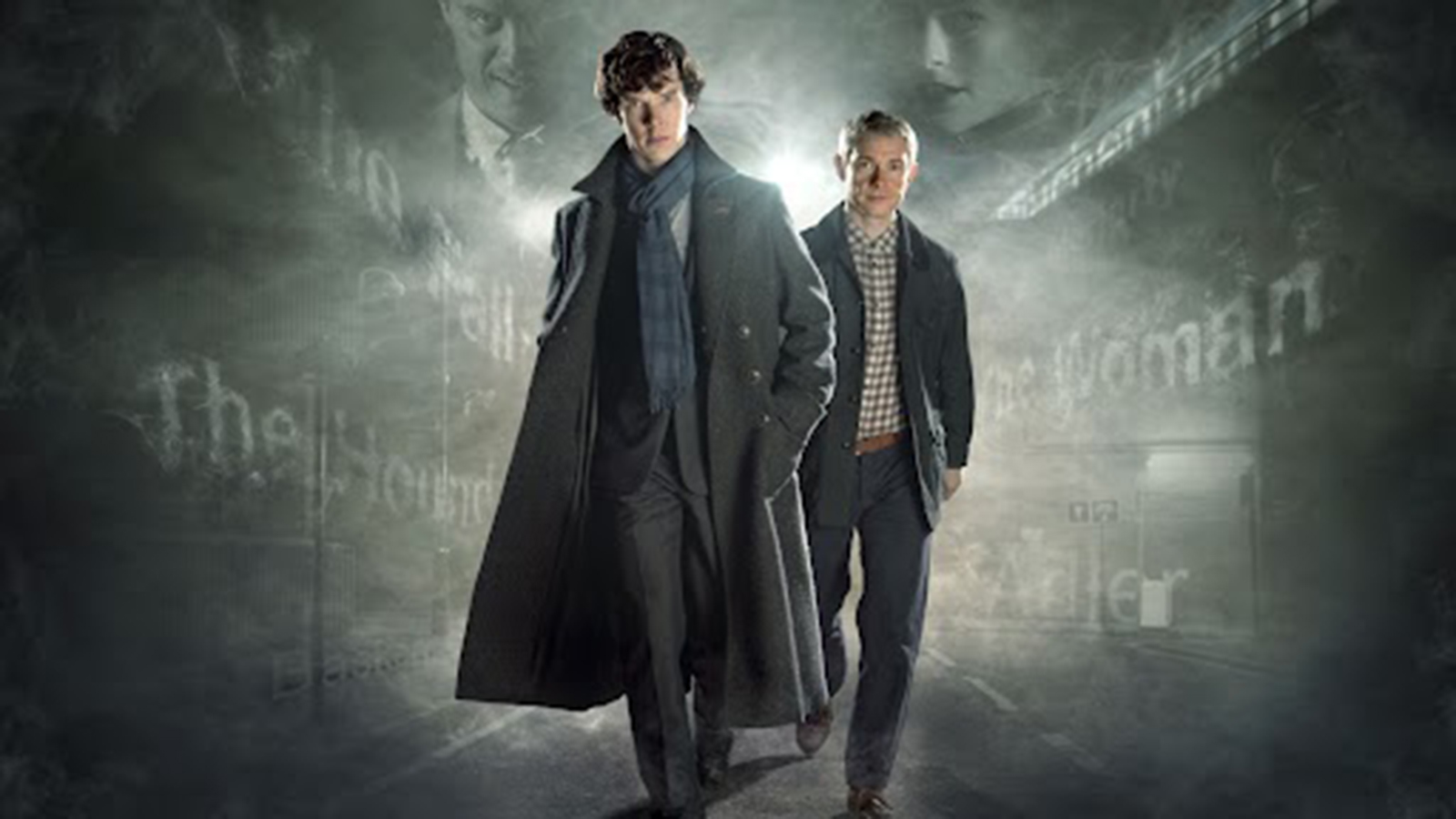 Sir Arthur Conan Doyle's classic Sherlock Holmes mysteries were beautifully modernized for a new generation by Steven Moffat and Mark Gatiss. Starring Benedict Cumberbatch and Martin Freeman, this show is face-paced, witty and insanely clever… and well-deserving of the Emmy, BAFTA and Golden Globe awards it has won over the years. 
A word of warning, however… just don't pop out and make a drink mid-episode, one lapse in concentration and you'll spend the rest of the episode trying to catch up! — Claire Crick 
68. House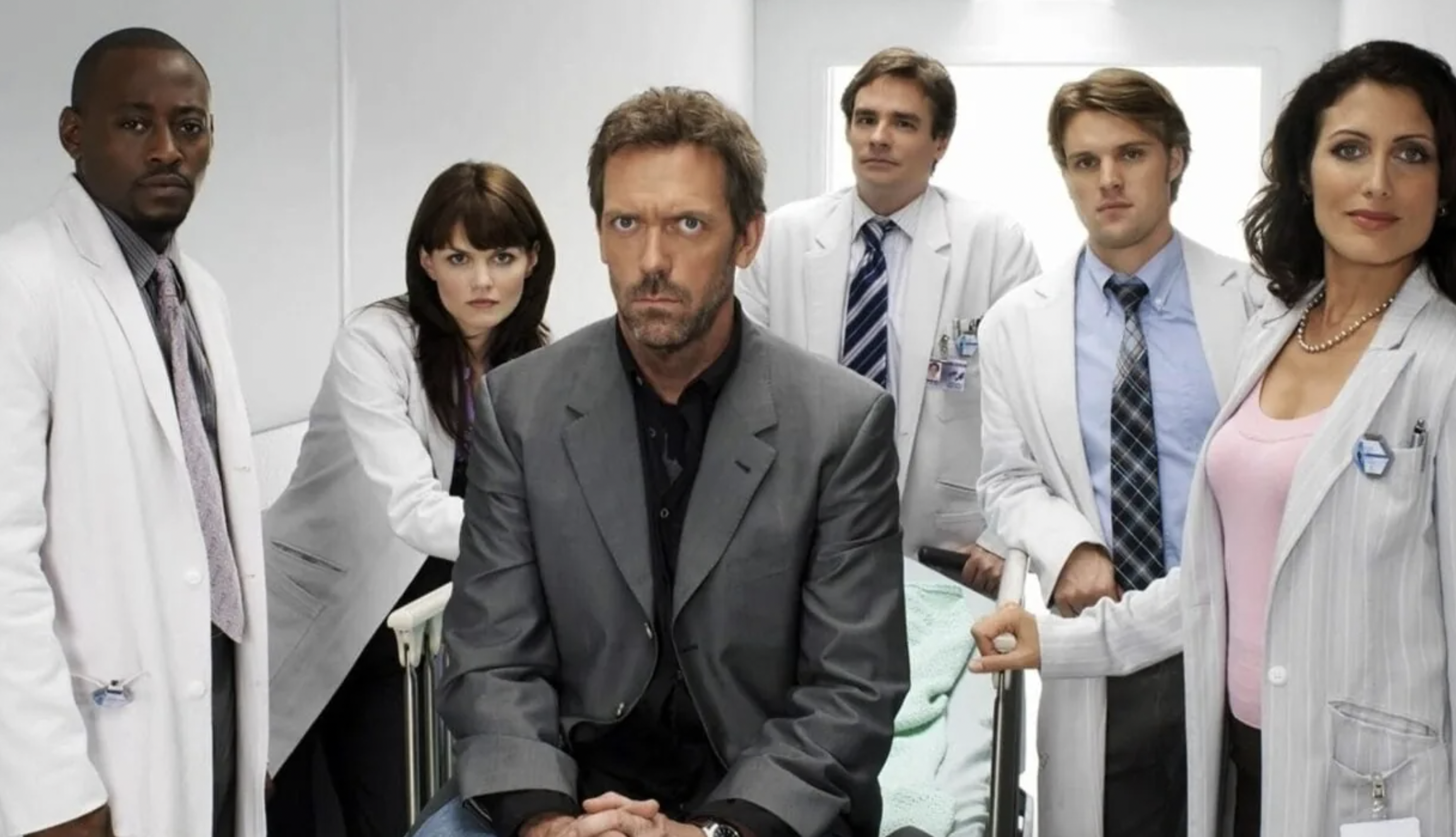 There are lots of medical dramas out there, but no one does it quite like House. Hugh Laurie stars as Gregory House, who heads up the Diagnostic Medicine department at Princeton-Plainsboro Teaching Hospital. Together with his brilliant team, they have to figure out what's going on with patients, and usually getting to the root of the problem can be quite the challenge.
So as much as it's a medical drama, it's got a great mystery at the center of every episode where the team race against the clock to find the right diagnosis and treatment for each patient. It's gripping stuff and easy to get invested in, and even outside of the hospital walls, there's scandal and drama around every corner. — Lucy Buglass
67. L.A. Law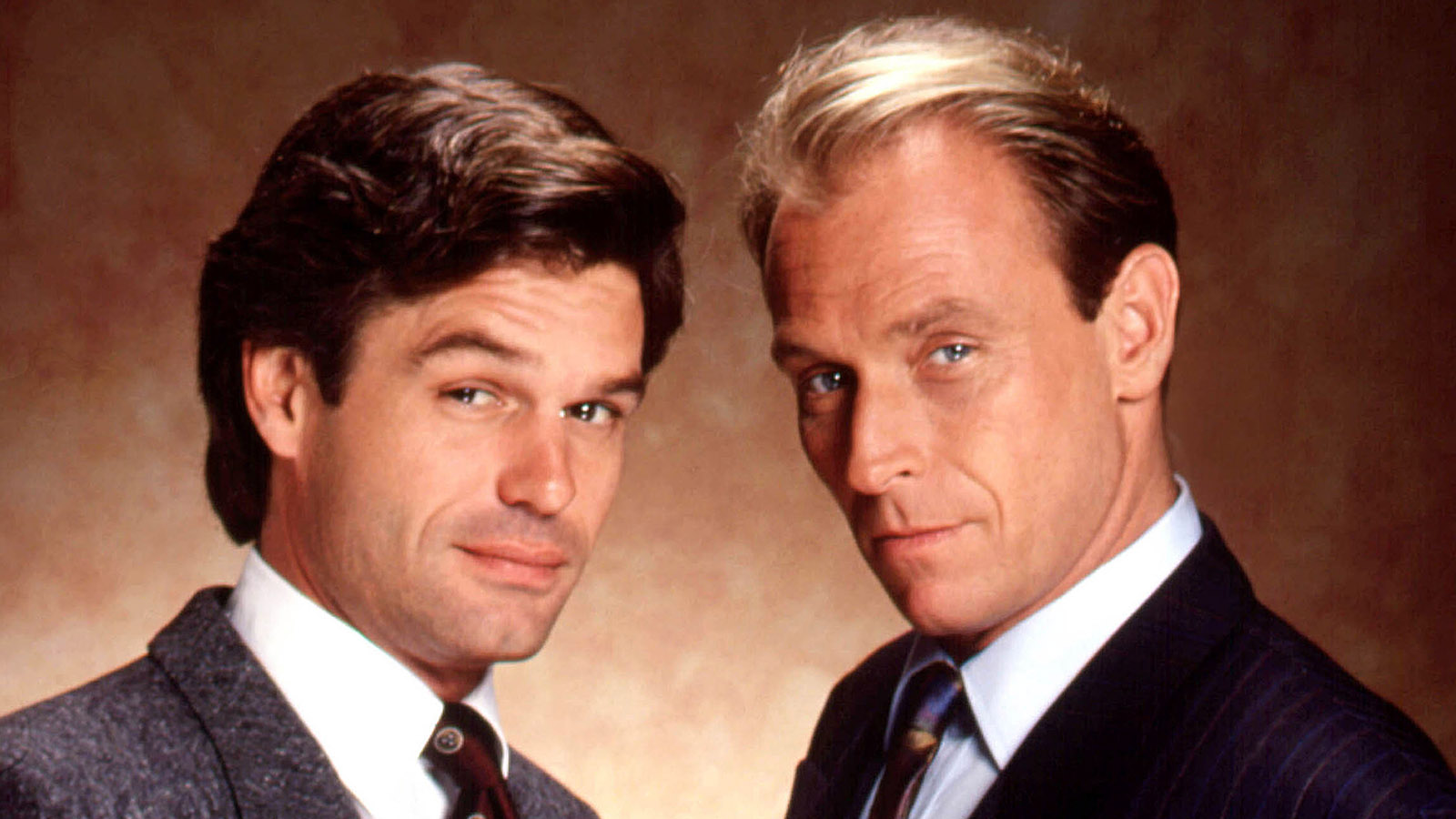 One of the first of the glossy, aspirational 1980s TV shows, L.A. Law featured a cast of highly-tanned, highly-sexed lawyers from writers with credits for NYPD Blue, Cagney & Lacey and Hill Street Blues. Slick but never soulless, it was gripping drama with involving storylines and clever humor. 
It won 15 Emmy Awards during its eight-season run and set the bar for accessible, intelligent prime-time TV. Many of its stars were propelled to TV fame — including Blair Underwood and The West Wing's John Spencer — but it was the irrepressible Arnie Becker who became the show's much-loved beating heart. — Louise Okafor
66. Twin Peaks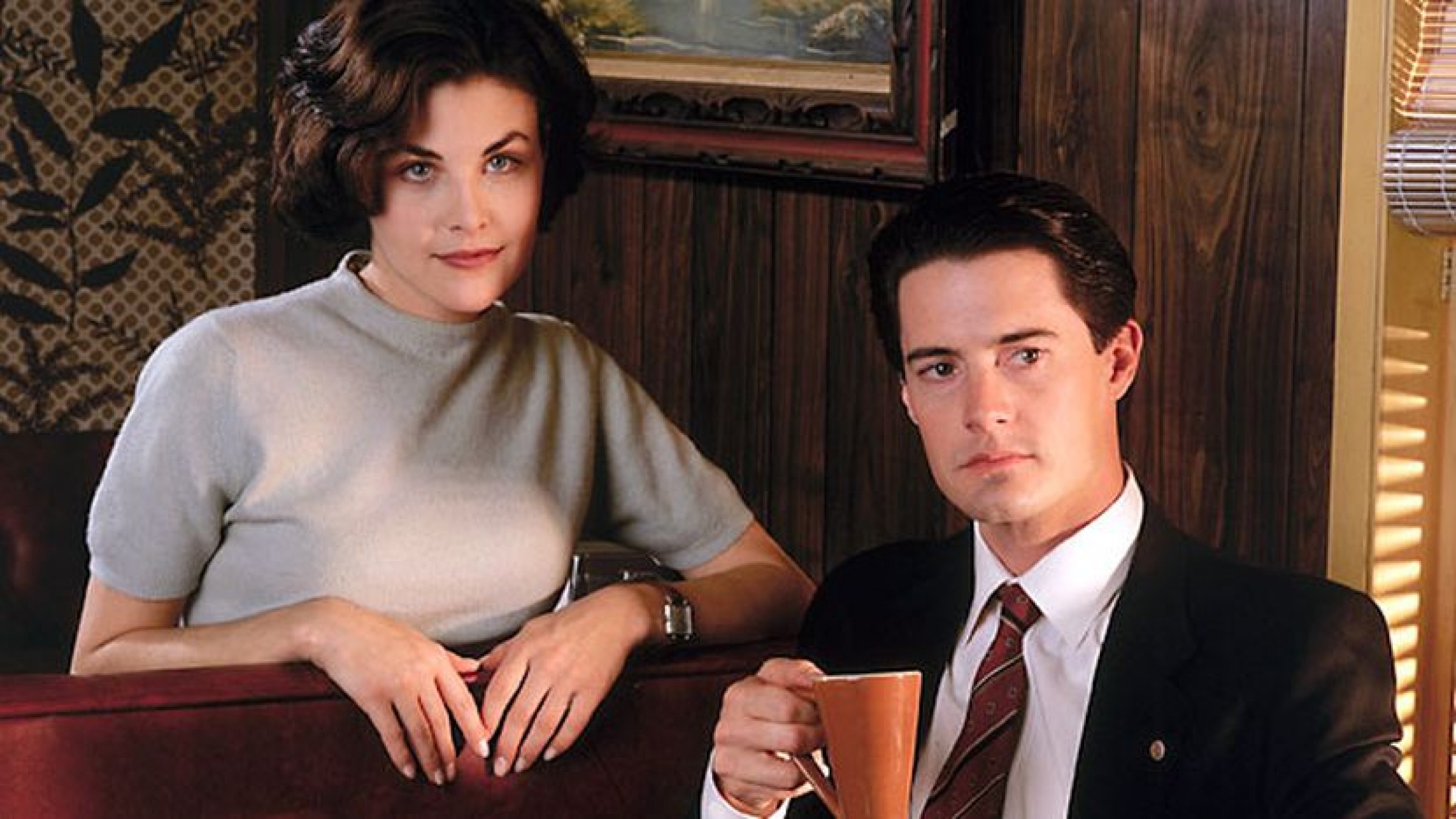 Emmy-nominated and Golden Globe-winning Twin Peaks was one part crime drama and one part... something else. From the avant-garde mind of creator David Lynch, Twin Peaks exploded into the cultural zeitgeist and left fans wondering who killed Laura Palmer. What they didn't know at the time of the pilot episode is that finding the answer to their burning question would be a mind-bending journey. 
As FBI Special Agent Dale Cooper, Kyle MacLachlan's character was introduced to the residents of the sleepy logging town and a damn fine cup of coffee. Between the town's unique residents and the bizarre supernatural events that can't be explained, you never knew what to expect when you tuned in to Twin Peaks, and that's why its legacy endures to this day. — Sarabeth Pollock 
65. Columbo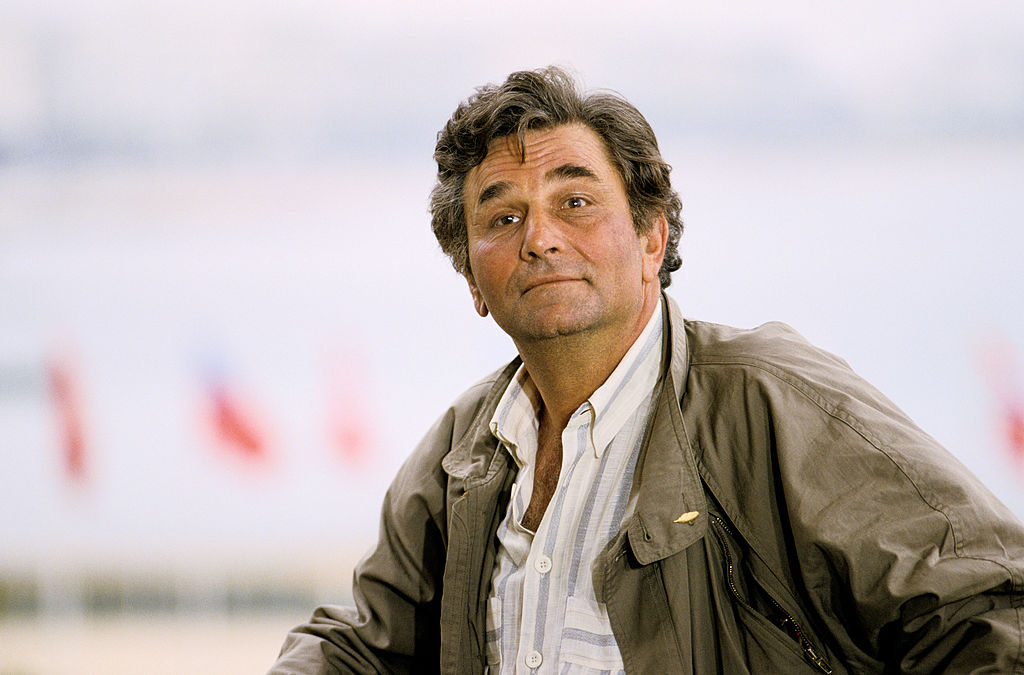 In his crumpled beige raincoat and battered-up Peugeot 403 car, Peter Falk's famous cigar-chomping LAPD homicide detective Lt. Columbo was amazing at collaring murderers. Unusually, the start of each episode showed the crime and its culprit so viewers could then follow Columbo discovering the clues and brilliantly working out what happened before the end. 
Because he was so scruffy and seemingly disorganized, most criminals would underestimate him, but this was a clever tactic on Columbo's part as he was actually a genius investigator. He often left a room, only to return with his catchphrase "Just one more thing" to ask his chief suspect a critical question, which then condemned them! — Nicholas Cannon
64. The Handmaid's Tale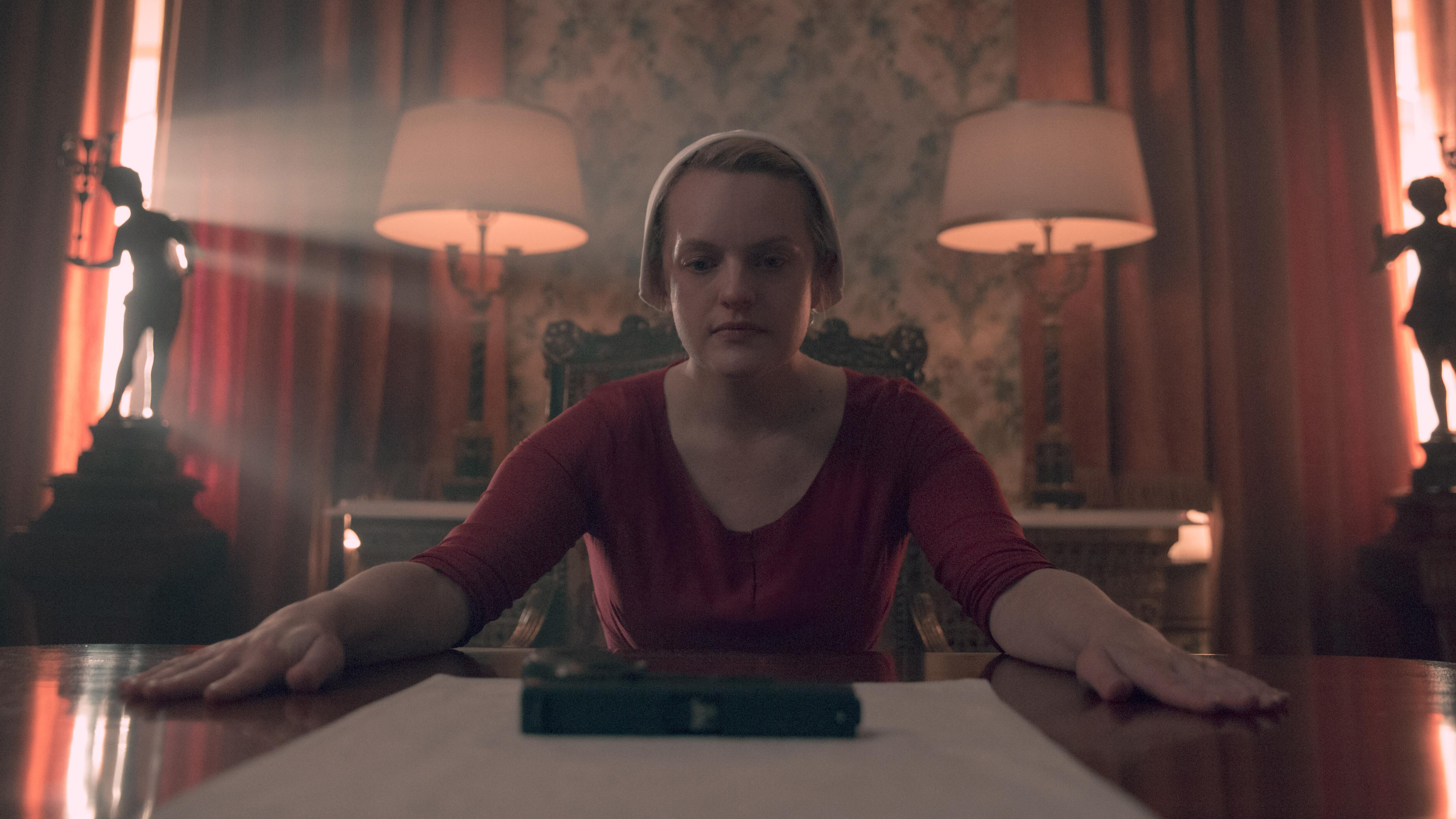 It's not an easy watch by any means, but the adaptation of Margaret Atwood's The Handmaid's Tale is definitely worthy of being on this list. Elisabeth Moss leads the cast as June, just one of the women affected by the oppressive Gilead regime. The titular Handmaids in the series are fertile women, who are assigned to households to give them children, while their former lives and rights have been stripped away from them.
Gilead has taken over the former United States territory, but those living within it have begun to fight back and try to free themselves from the dystopian world they've found themselves living in. With a great cast, gorgeous visuals and intense scenes, it's arguably one of the most gripping shows on the list. — Lucy Buglass
63. The Killing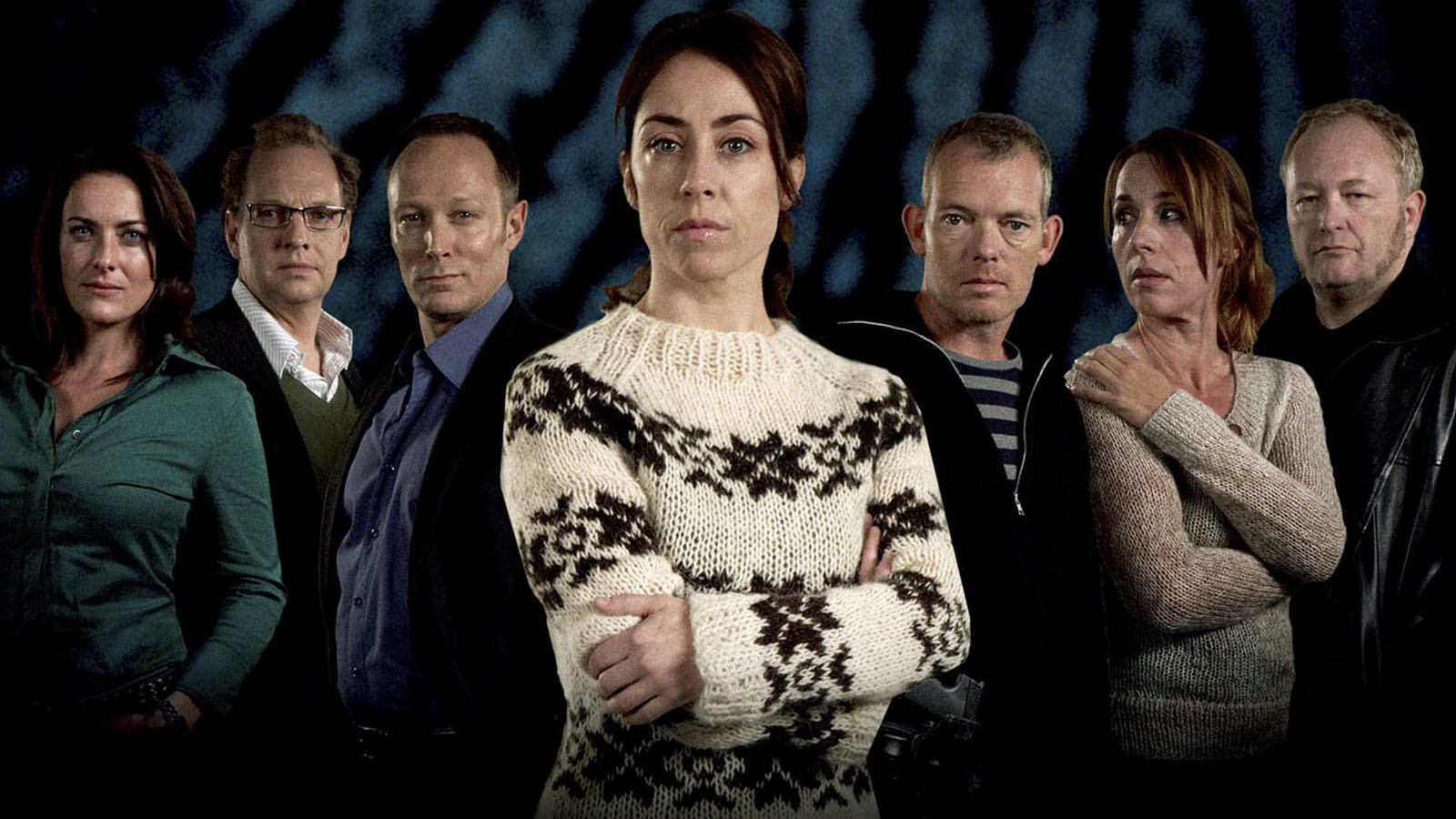 The Killing kicked off our love affair with gritty Scandinavian cop dramas. The Danish series was a surprise hit, with everyone obsessed with Detective Inspector Sarah Lund's comfy knitwear collection and, of course, the intricately plotted case itself. The Killing was very different from anything on mainstream US or UK television in both the way the plot methodically built up tension and its focus not just on the murder but also on the victim's family. Two further series followed, although none quite lived up to the first. It made a star of Sofie Gråbøl, who played Lund, and also led to a popular US version. — David Hollingsworth
62. Veep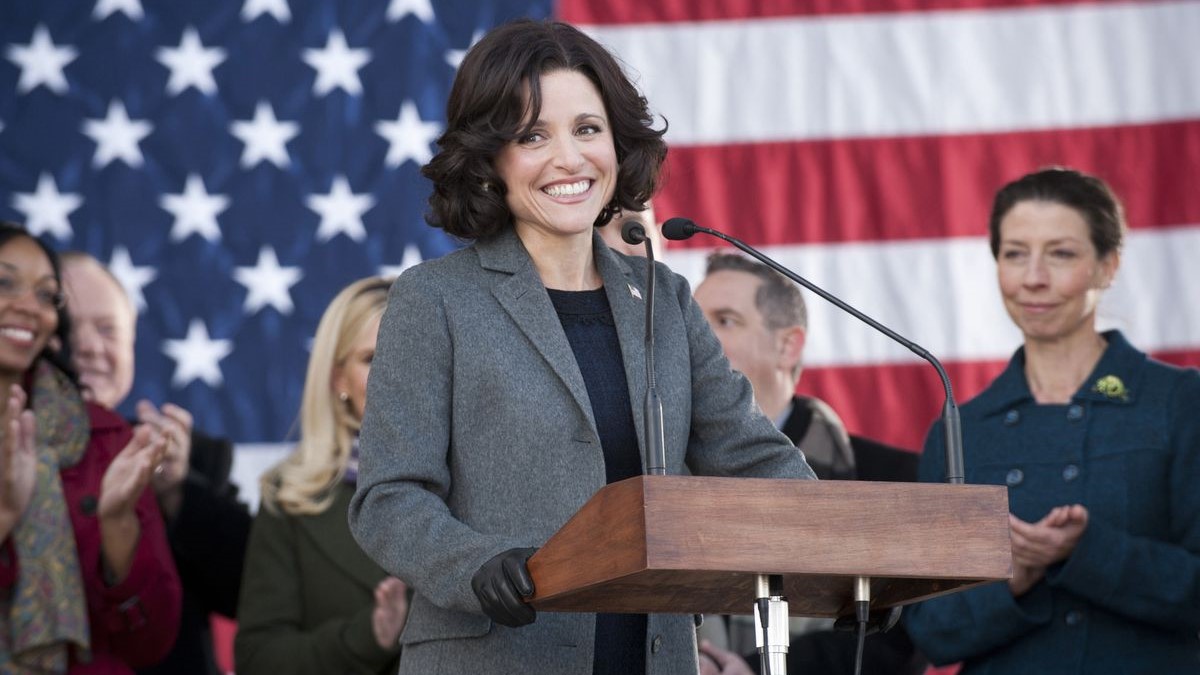 Julia Louis-Dreyfus arguably cemented her illustrious television legacy when she stepped into the role of Selina Meyers on the hit comedy Veep. The series follows the idiotic day-to-day of the character's quest to be more than just your standard US vice president. Unfortunately, as hilariously depicted in the series, between her selfish ambition, lack of political knowledge and the incompetency of her staff, being a competent veep really should be her goal. 
On for seven seasons and recipient of 17 Emmys, the HBO original series goes down in the pantheon of premium cable television. — Terrell Smith 
61. Happy Days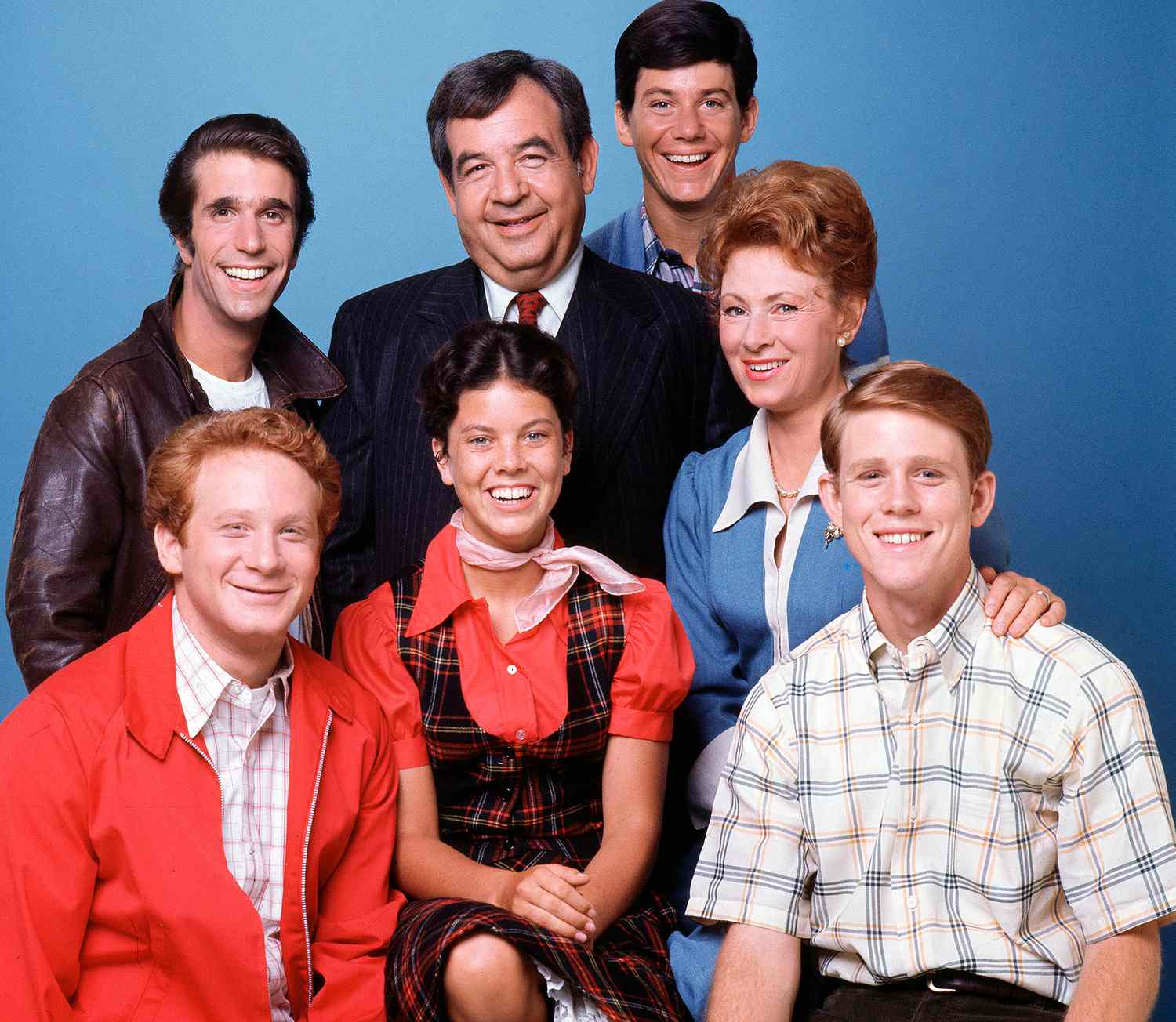 Happy Days ran for 11 seasons, from 1974 to 1984. The entire focus of the show was a single family, the Cunninghams, and their day-to-day lives. Notably, the show often focused on son Ritchie (Ron Howard) and his best friend Fonzie (Henry Winkler), known to everyone as the super cool "Fonz."
Happy Days was set in the 1950s and 1960s, hearkening back to an idyllic though bygone era. While M.A.S.H. filmed at the roughly the same time as Happy Days and took place around the same era, Happy Days spent more time focusing on the happy times. Even when the show dealt with difficult subjects, it always did it with a positive spin. — Sarabeth Pollock 
60-51
60. Black Mirror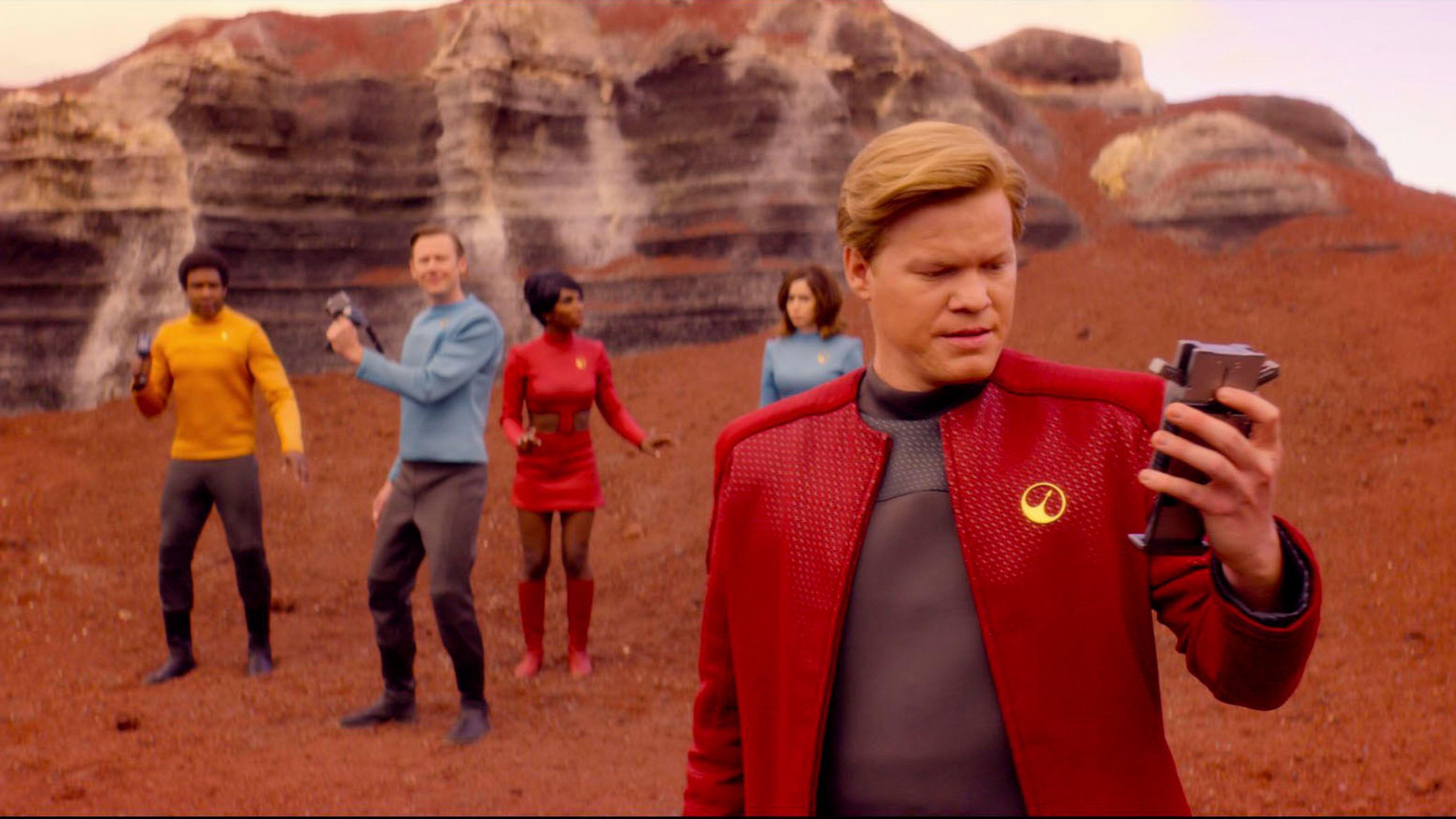 Black Mirror is an enthralling dystopian anthology series set in the near future, which follows a number of individuals who grapple with the dark effects of twisted sci-fi technology in their personal lives. There are a total of 22 episodes across five series, which all feature new characters and different storylines, but they all use the same concept of high-tech technology to explore difficult social issues and human behavior.
The groundbreaking show became a huge hit with its highly original concepts that show the endless possibilities futuristic technology can have for the public. The film Black Mirror: Bandersnatch was also Netflix's first-ever interactive film for adults that took the streaming platform by storm in 2018. — Grace Morris
59. Band of Brothers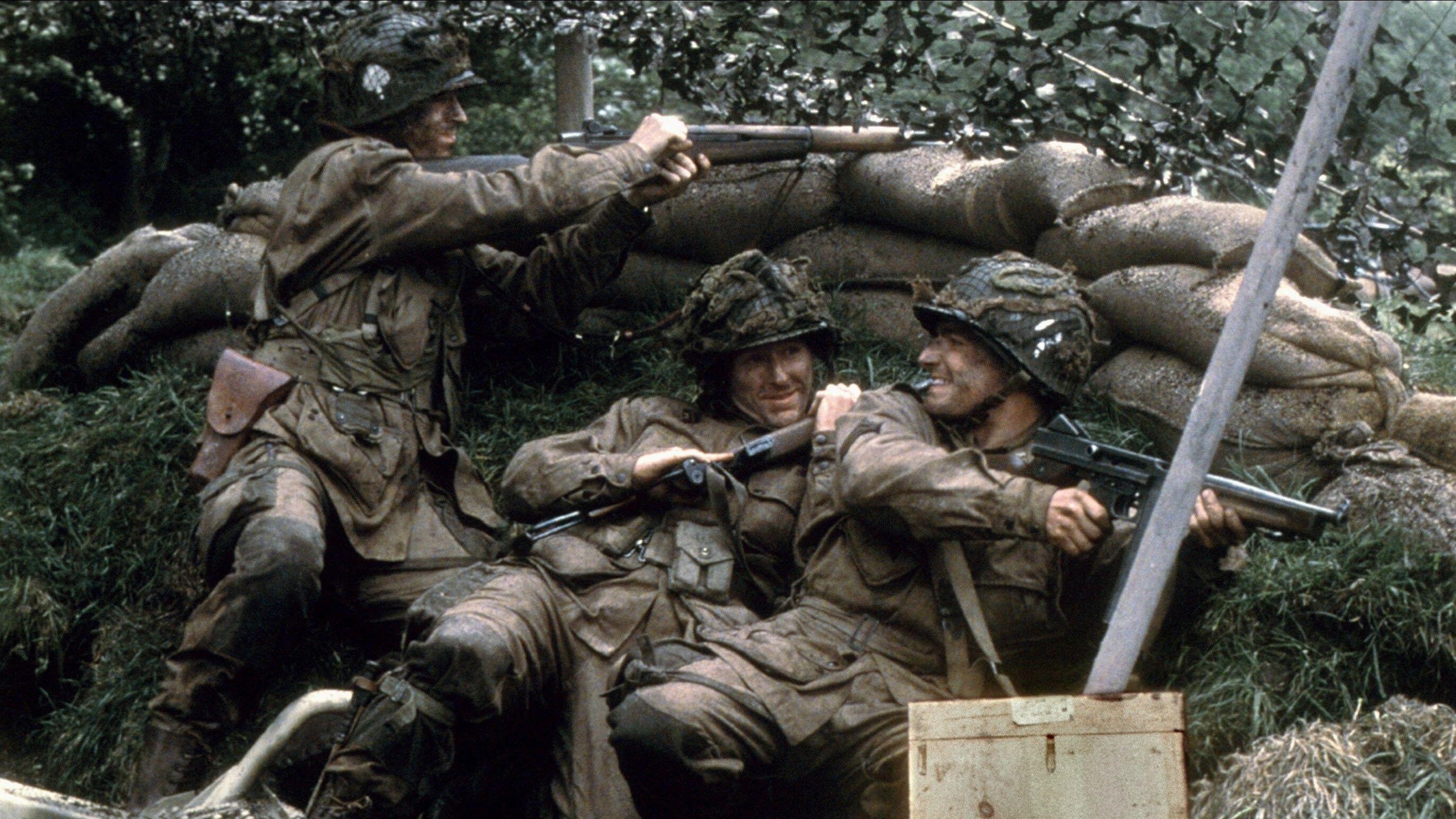 War movies have been a staple in Hollywood since pretty much the very beginning. TV was never really able to do something on that scale, until Band of Brothers. The Steven Spielberg and Tom Hanks-produced adaptation of Stephen Ambrose's Band of Brothers book about Easy Company's time in World War II remains one of HBO's best limited series of all time.
While the success of Band of Brothers was nearly repeated with The Pacific, set following the soldiers who took part in World War Two in the Pacific theater, Band of Brothers still is perhaps the best war drama series ever made. — Michael Balderston
58. Strictly Come Dancing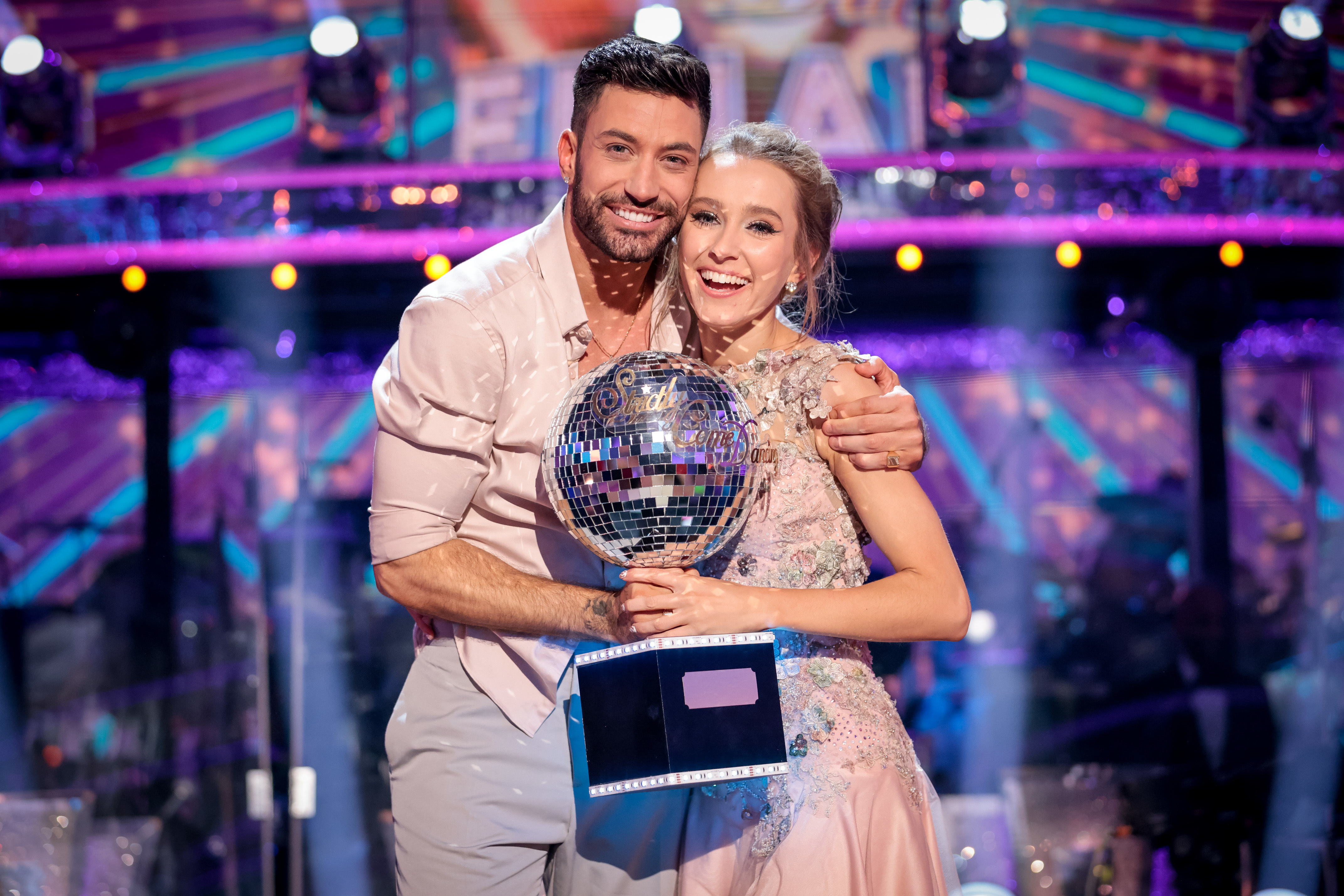 Ever since it landed on our screens back in 2004 (the US version, Dancing with the Stars, started the following year), this Saturday night TV juggernaut has been bringing glitz, glamour and plenty of Strictly sparkle into our living rooms. Unlike some entertainment shows, Strictly Come Dancing manages to get bigger and better every year, proving it can stand the test of time after 20 seasons on our screen. 
With some of the biggest names from TV, sport and music (with even the odd politician thrown in) signing up to show off their fancy footwork — or not so fancy in some cases! — on national television, this is a TV favorite that shows no signs of going anywhere. — Claire Crick
57. Blackadder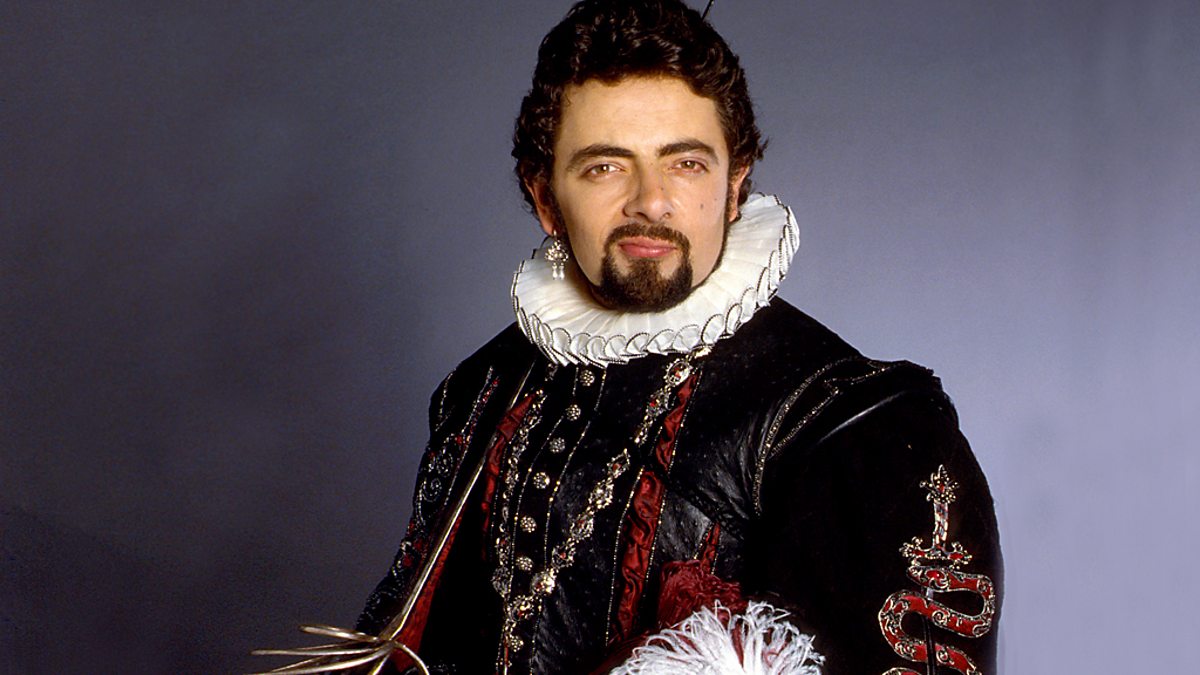 Blackadder arguably made Rowan Atkinson the comedy star he is today, focusing on his weasely and cowardly Lord Blackadder, along with his trusty yet idiotic manservant Baldrick (Tony Robinson). "I have a cunning plan...".
Each series follows a cast of caricatures in different historical periods: the Middle Ages, then the Tudors, then the Regency and then World War One. It was the last series, set in the Trenches, that was its crowning glory. The final scene, where Blackadder and co head over the top to their deaths, is one of the most moving TV moments you'll ever see. — Tom Bedford
56. The Walking Dead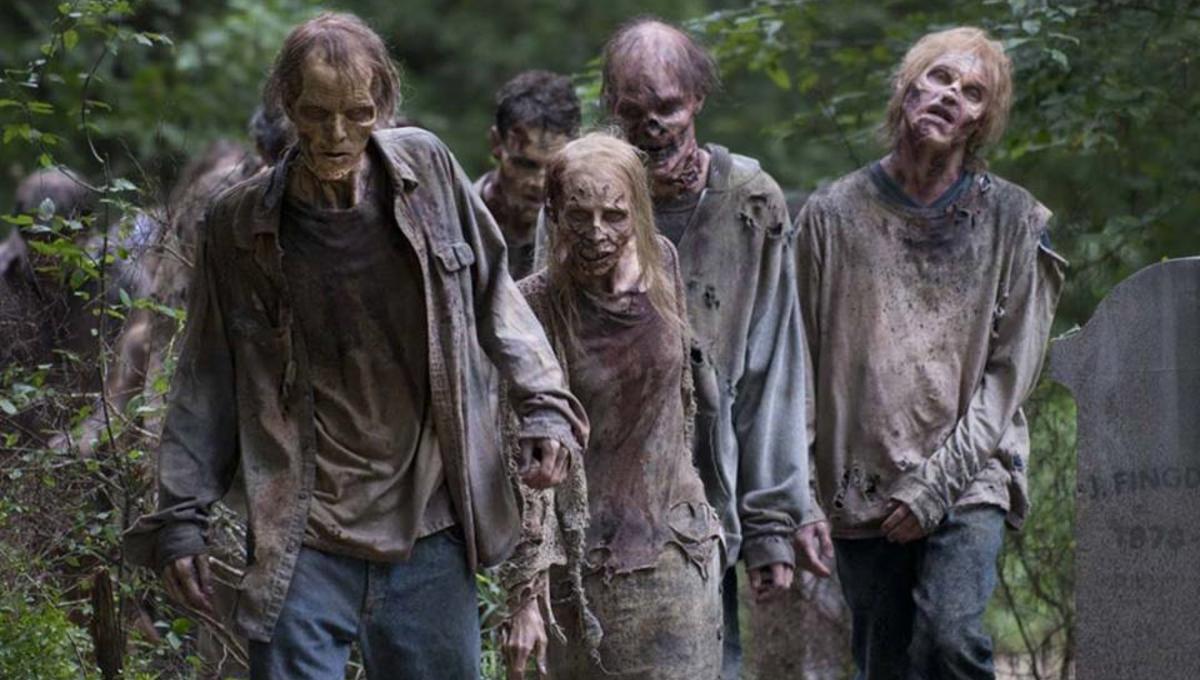 The Walking Dead premiered on Halloween night in 2010. No one knew how the undead would perform in primetime, but soon it became a cultural juggernaut. In a show about family, both blood relations and found family, the world united to see Rick Grimes (Andrew Lincoln) reunite with his family and blaze a trail through the zombie apocalypse. Fans tuned in each week to see whether their favorite characters survived. 
Before there were dragons on HBO, there were zombies on AMC. The Walking Dead set a new standard for genre television, especially primetime television, and its legacy continues through new spinoffs as the franchise continues to expand. — Sarabeth Pollock 
55. Happy Valley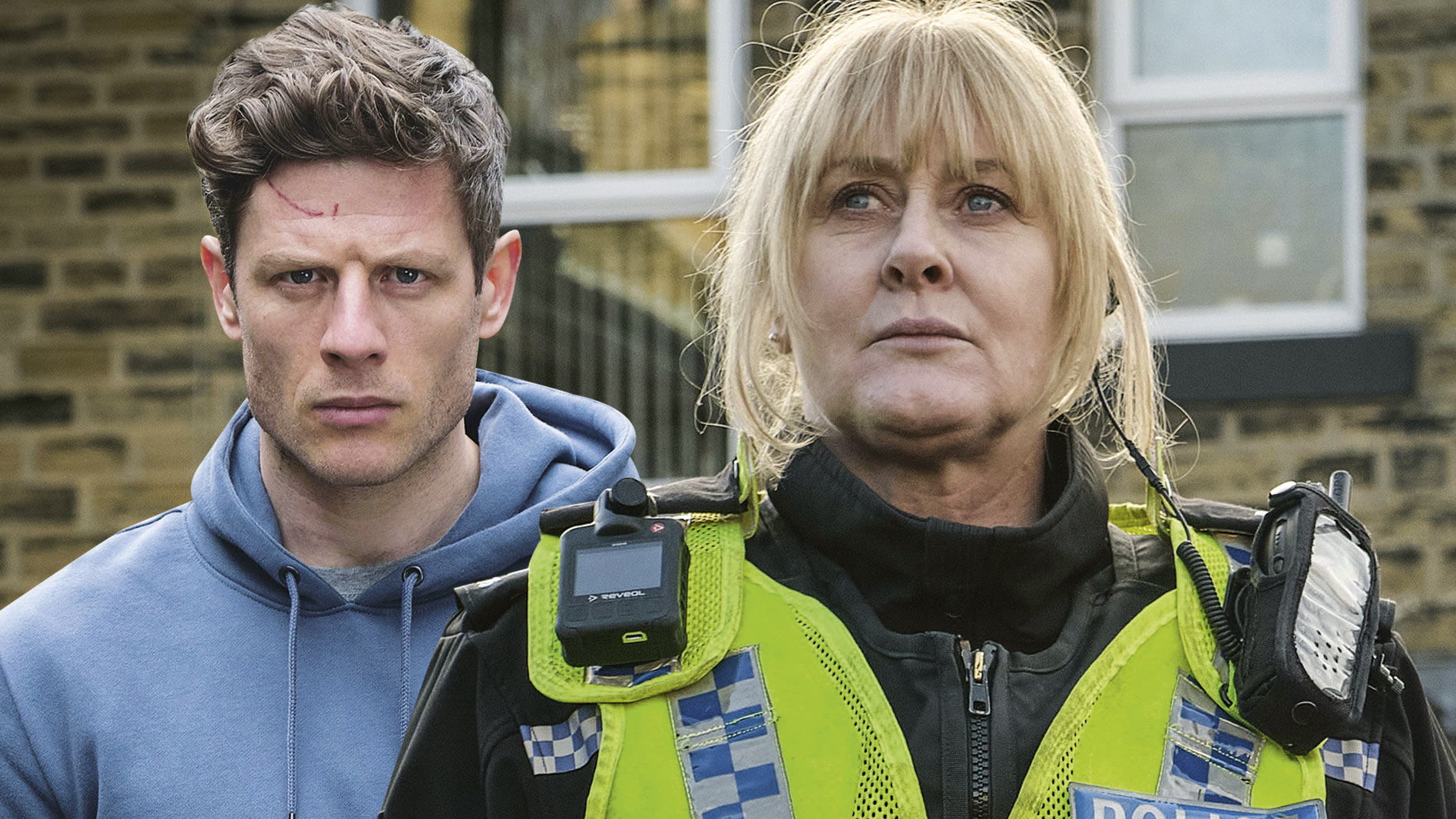 Sally Wainwright's Happy Valley was a huge hit for BBC, drawing in millions of viewers who became invested in the story and characters, particularly Sarah Lancashire who delivers a powerhouse of a performance as Catherine Cawood. But despite her tough exterior, Catherine is dealing with the trauma of losing her daughter to suicide and the divorce from her ex-husband.
Fans had a six-year wait between seasons 2 and 3, but it was well worth it as the finale was widely celebrated on social media, featuring an incredibly tense and memorable showdown that has been building this whole time. Sunday nights have never been so thrilling, and the series will be sorely missed. Thankfully it's available on demand! — Lucy Buglass
54. The White Lotus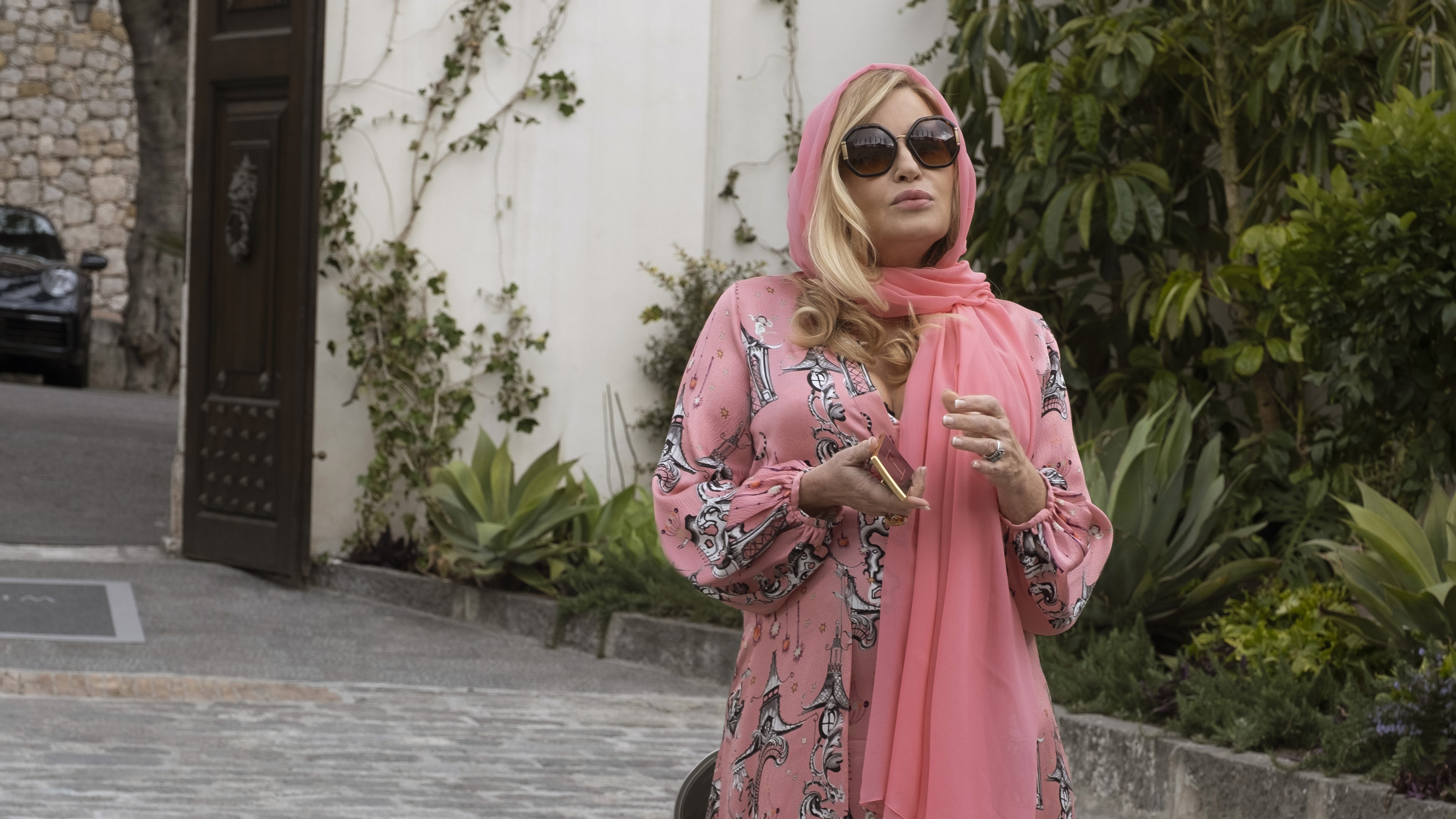 While many a show has one great season and then falls away, The White Lotus has already delivered two smashing series.
The darkly funny comedy-drama lampoons the rich, while also never making any character two-dimensional. The first opens with a dead body being loaded onto a plane before we head back a week earlier to find out exactly what happened. It's notable for two standout performances — Jennifer Coolidge as the intensely needy guest Tanya and Murray Bartlett as Armond, the manager of The White Lotus, whose grip on the hotel rapidly falls apart.
Coolidge also returned for The White Lotus season 2, which arguably topped the delicious heights of the first series. — Grace Morris
53. The Great British Bake Off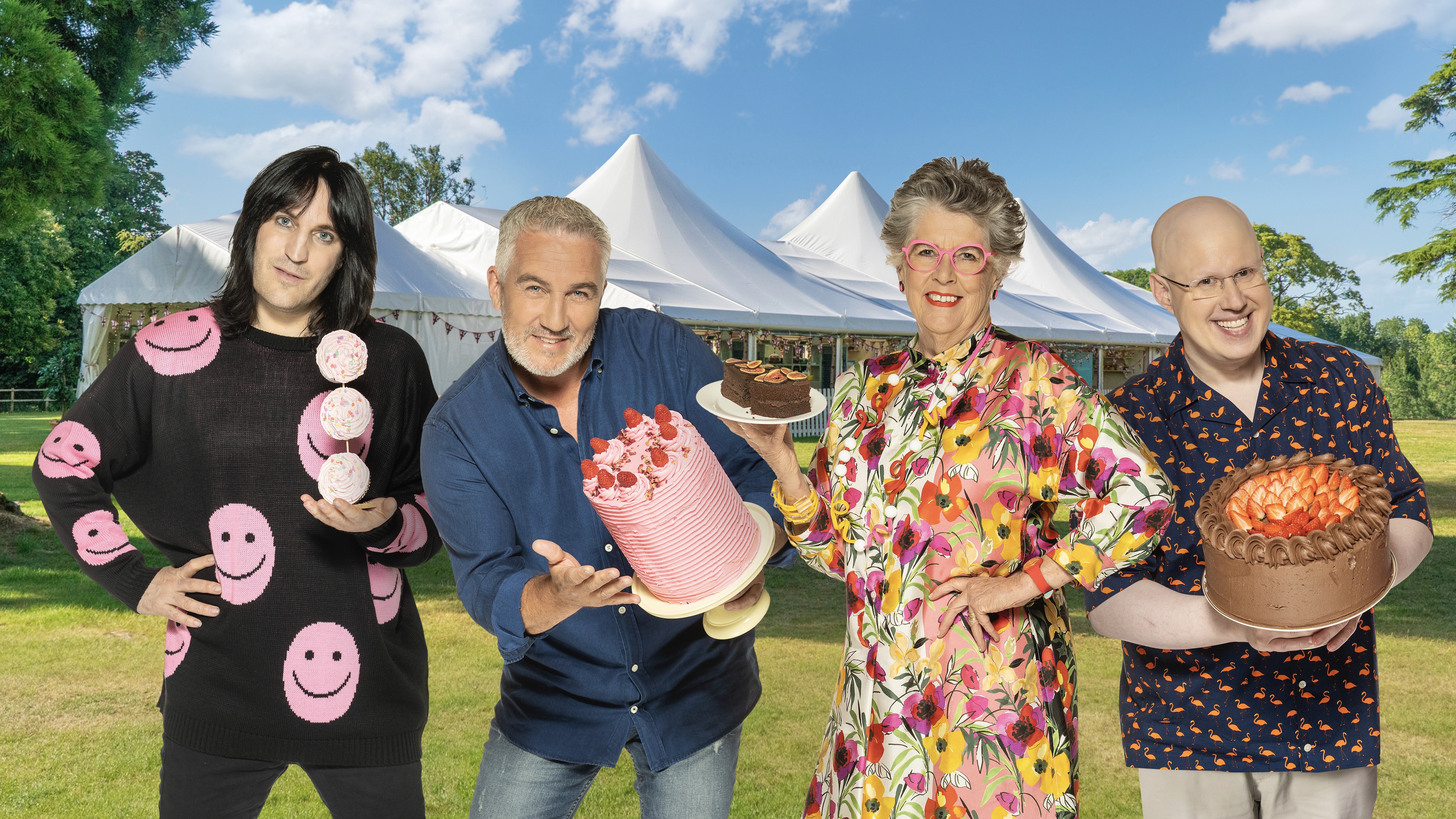 What started as a modest baking show has now become a huge cult show that is loved on both sides of the Atlantic. After seven seasons on the BBC, The Great British Bake Off (or The Great British Baking Show if you are in the US) is now one of the top shows on Channel 4, and is also available for fans around the world on Netflix. 
With its famous white tent, comedic presenters and hard-to-impress judges, viewers are drawn into the baking triumphs and disasters that happen in the tent. From soggy bottoms to a Hollywood Handshake, never has baking been so dramatic. Just one word of warning... this show WILL make you want to eat cake! — Claire Crick 
52. Lost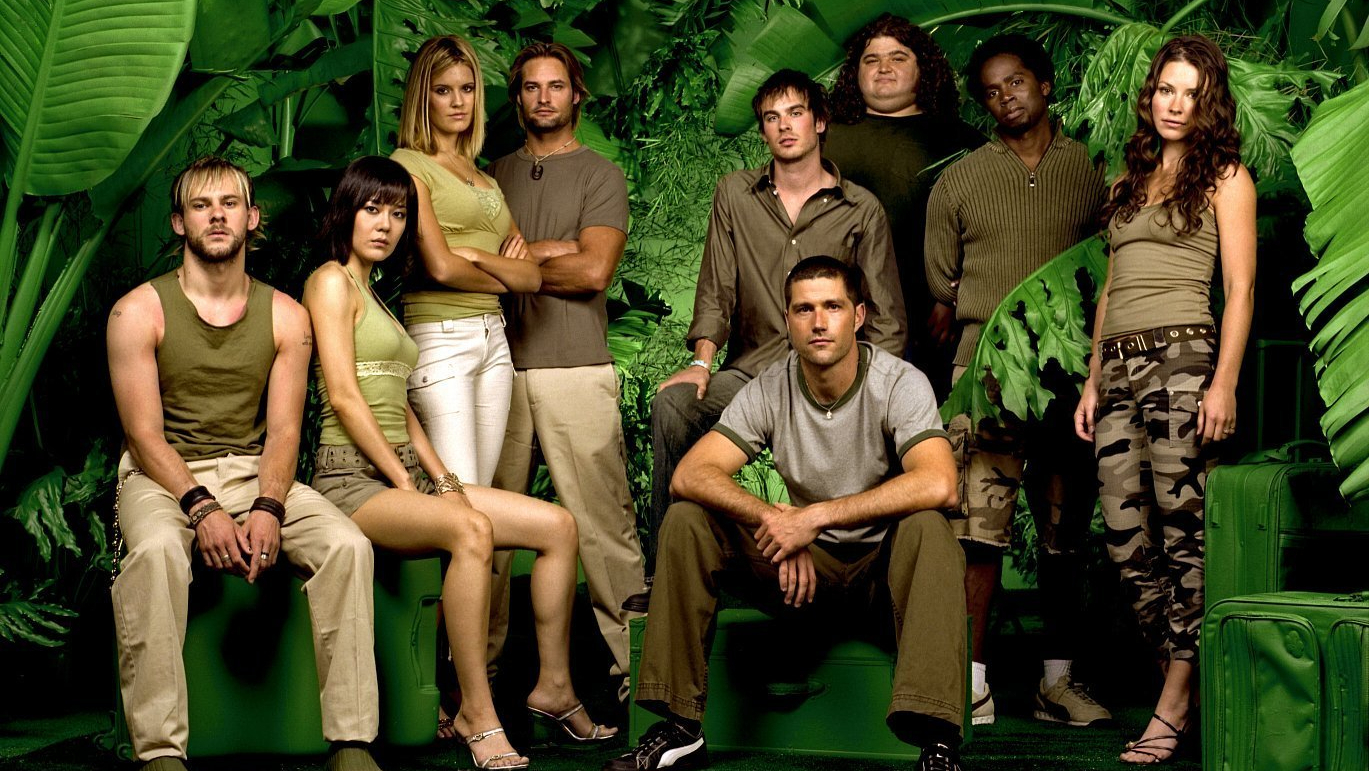 Though talk of Lost has been marred by its divisive finale, it is a classic show and its compelling characters, nuanced drama and many, many mysteries make it a gripping watch.
Lost tells the story of the survivors of a plane crash as they wake up on a tropical island, and have to survive with no rescue in sight. It's a character story at heart but the show has a complex mythology with supernatural and sci-fi elements that were drip-fed through six seasons, which is why it has a cult following years after it wrapped up (or failed to do so). — Tom Bedford
51. Bodyguard
Jed Mercurio's explosive thriller introduced us to Police Sergeant David Budd (Richard Madden in his pre-Marvel days), a military vet who is assigned to serve as Home Secretary Julia Montague's (Keeley Hawes) Personal Protection Officer after heroically foiling a terror plot onboard a train to London. 
What follows is a twisty political thriller that sees David Budd enveloped in a political conspiracy that only gets more complicated as the series continues. Packed full of tense confrontations, drama and shocks, Bodyguard put us on the edge of our seats in the series premiere and simply never let up from there.  — Martin Shore
50-41
50. 30 Rock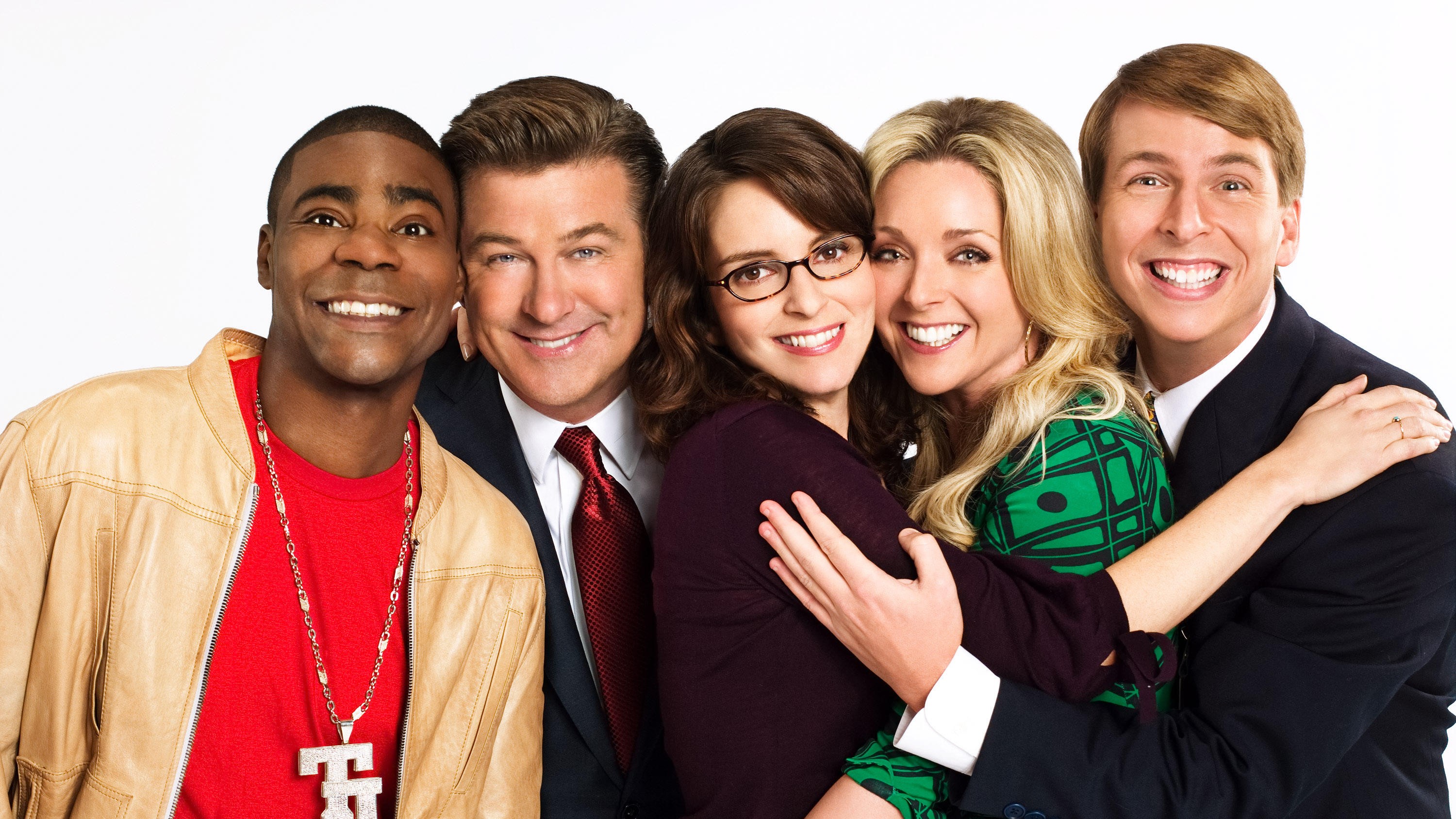 After leaving Saturday Night Live, Tina Fey's return to television was quite epic. When she debuted 30 Rock on NBC in the US, fans immediately took to the show's unique brand of comedy that centered around Fey's character Liz Lemon, a TV showrunner who not so coincidentally led the writer's room for a sketch comedy show TGS with Tracy Jordan. 
Additionally, viewers embraced Fey's pairing with costars Tracy Morgan and Alec Baldwin. Having lasted seven seasons, the comedy earned a total of 103 Emmy nominations and set the stage for similar sitcoms to walk in its path like Brooklyn Nine-Nine, Community and Unbreakable Kimmy Schmidt. — Terrell Smith
49. The Flintstones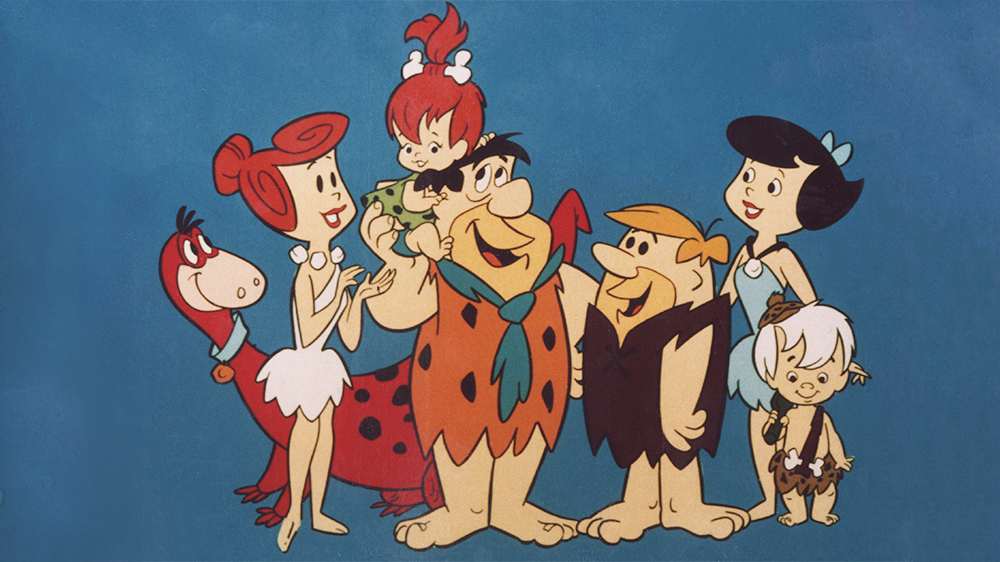 Before there were hit animated series like The Simpsons and Family Guy there was The Flintstones, a show that followed family man Fred Flintstone making the best life possible for his family. Together with his faithful sidekick, best friend Barney Rubble, Fred and Barney went to work and went to their Loyal Order of Water Buffalo meetings. It was a behind-the-curtains look at prehistoric family life that looked a lot like modern family life, making for a show that could be enjoyed by kids and adults alike. — Sarabeth Pollock 
48. Succession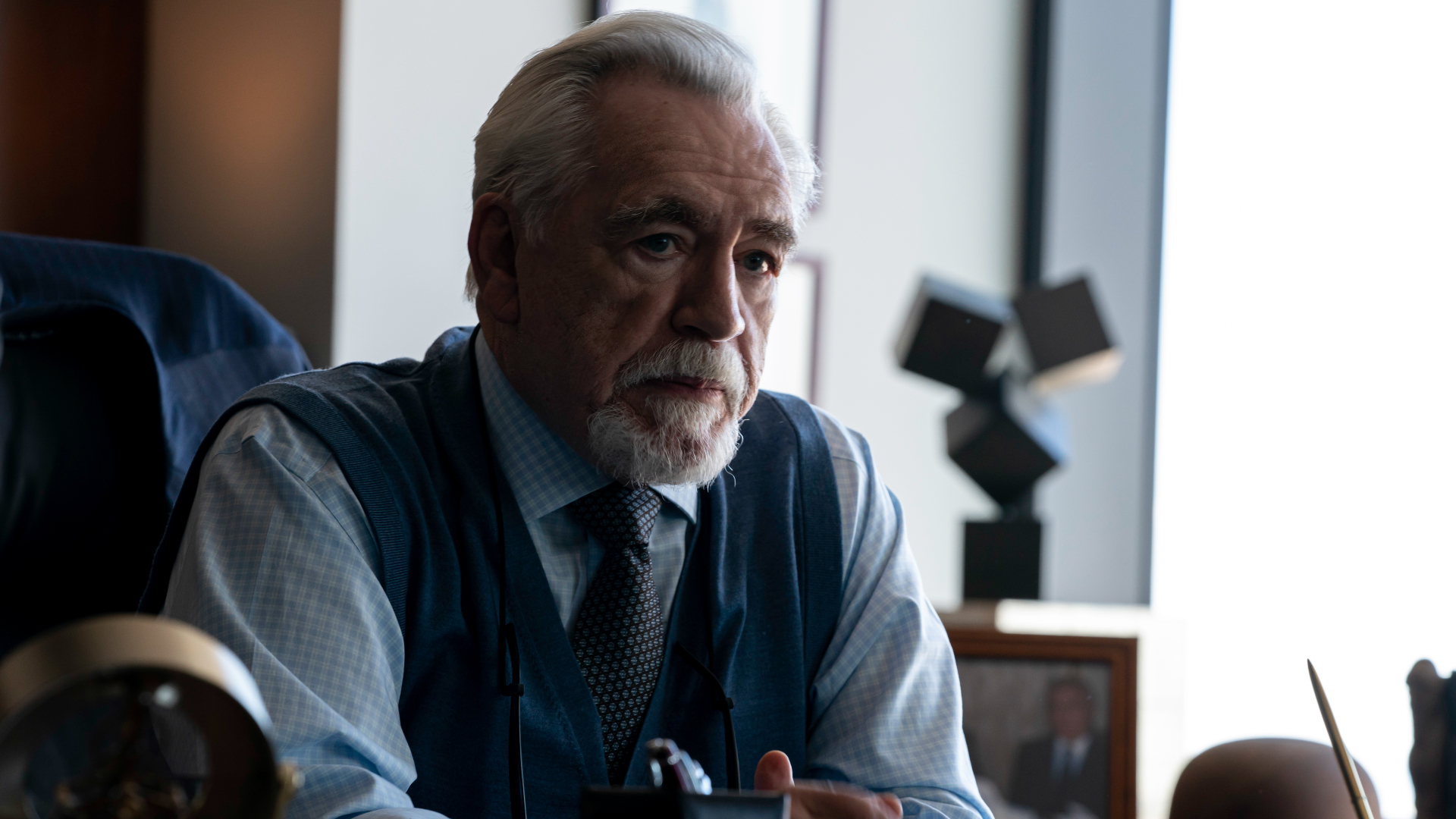 Imagine Peep Show not being the best show you created… that's how good Succession really is! Jesse Armstrong's comedy-drama sends up the business class so well. At its core, Succession is a raucous comedy-drama revolving around the ever-dramatic Roy dynasty and all the back-stabbing, blustering and bullying that goes on amongst the core players as they fight for control of the family business amidst worries about their father's ill health.
Led by WayStar RoyCo media mogul, Logan Roy (Brian Cox), the show turns the focus on every family member and brings to light their most unlikeable qualities, so it's a true credit to everyone involved (from the writing team to the performers) that the Roy family manages to be one of the most magnetic ensembles on our TV screens. — Martin Shore  
47. The X Files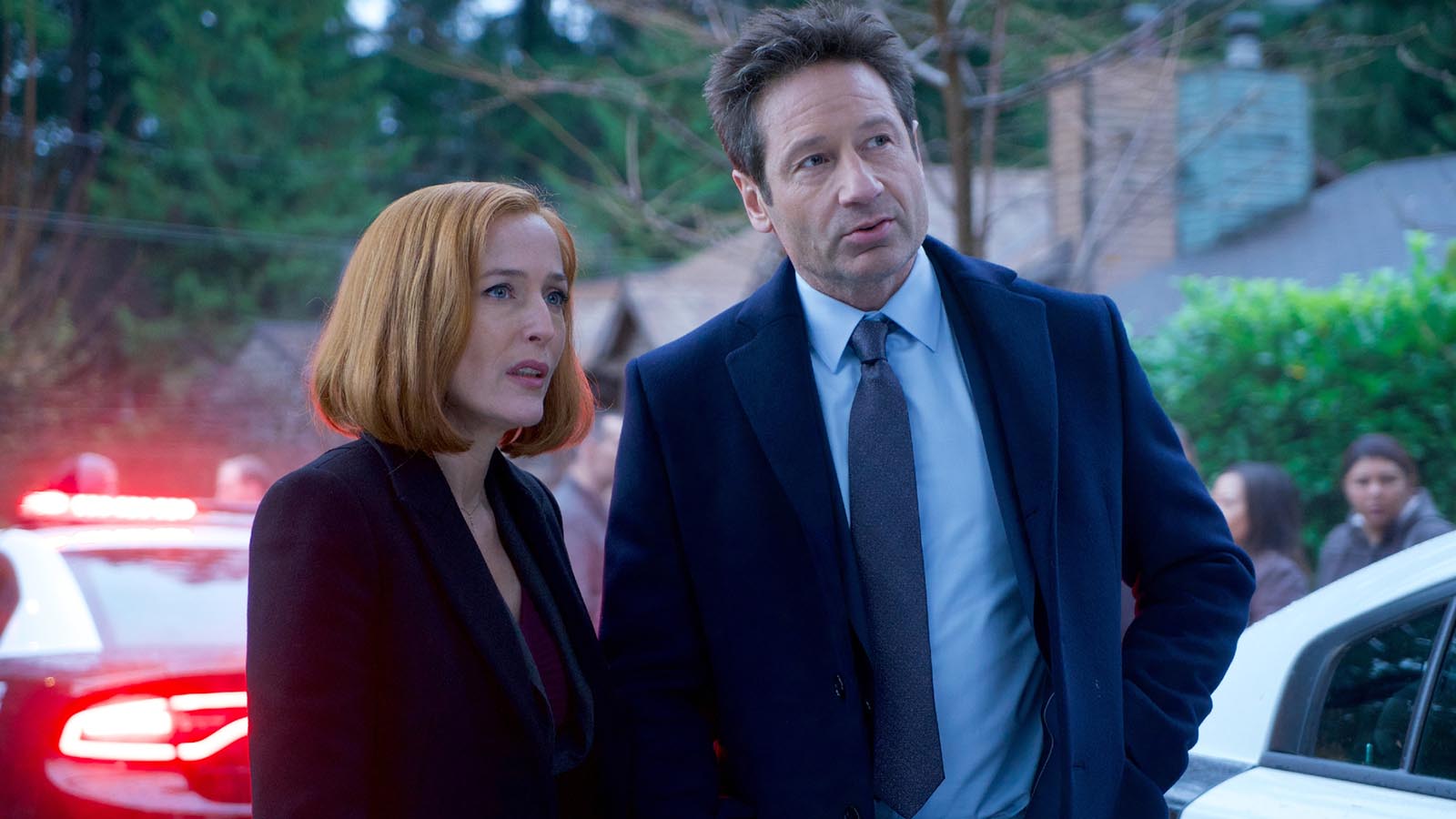 Fancy getting hooked on something more supernatural? The X Files should be your next port of call. In the vein of shows like The Twilight Zone and Twin Peaks, it posits all manner of unknowable things and forces are at work right under our noses and built up an impressive mythology throughout the franchise. 
Aliens, terrifying monsters, mutant killers and demons are just some of the fearsome foes that crop up over the show's impressive 11-season run. Thankfully, we've got one of TV's most iconic pairings — FBI agent and conspiracy theorist Fox Mulder (David Duchovny) and noted skeptic Dr. Dana Scully (Gillian Anderson) — on hand to stop them.  — Martin Shore
46. The Golden Girls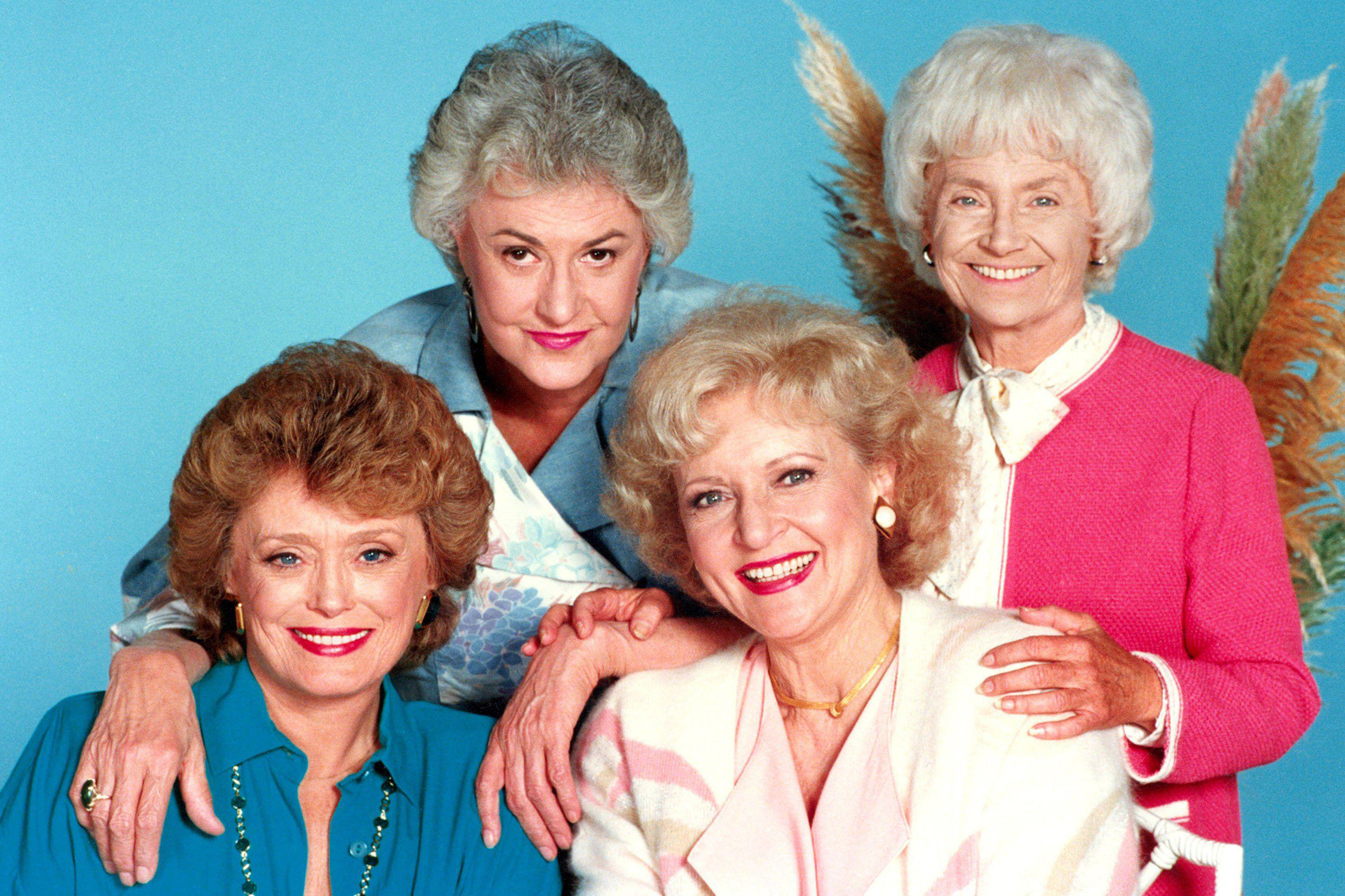 Its late stars Estelle Getty, Bea Arthur, Betty White and Rue McClanahan all won Emmys for playing four cheesecake-loving older women — Sophia, Dorothy, Rose and Blanche— who all shared a Miami home.
Bea Arthur, who played retired New York schoolteacher Dorothy, was actually older than the actress Estelle Getty who played her proud Sicilian mother Sophia! One memorable scene saw the pair dress up as Sonny and Cher to sing "I Got You Babe." Betty White's Rose was a naive country girl from St. Olaf, Minnesota, who was always boring her housemates with endless tales of her days back there and her strange Scandinavian ways! Meanwhile, Blanche was a widow from Georgia with a voracious sexual appetite who frequently bedded south Florida's middle-aged men but never really found love.  — Nicholas Cannon
45. Buffy the Vampire Slayer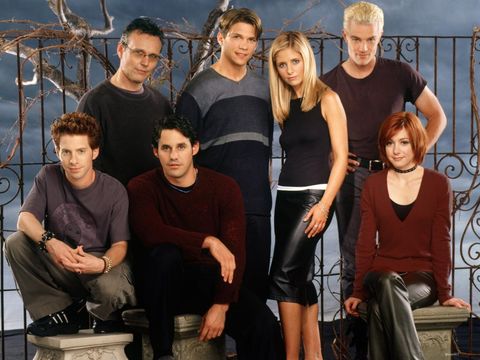 Buffy the Vampire Slayer is one of the most defining dramas of the late 1990s, becoming a huge hit for audiences everywhere. In it, we follow the titular high schooler (played by Sarah Michelle Gellar) as she sacrifices having a normal life after discovering she's "The Chosen One" and must fight the supernatural.
She is joined by the affectionately named Scooby Gang who help her, which is led by her mentor Giles (Anthony Head) and her close friends Xander (Nicholas Brendon) and Willow (Alyson Hannigan). It's the group dynamic and some of the intense themes explored that really elevates the show and makes it so memorable. Oh, and all the romances of course! — Lucy Buglass
44. Sex and the City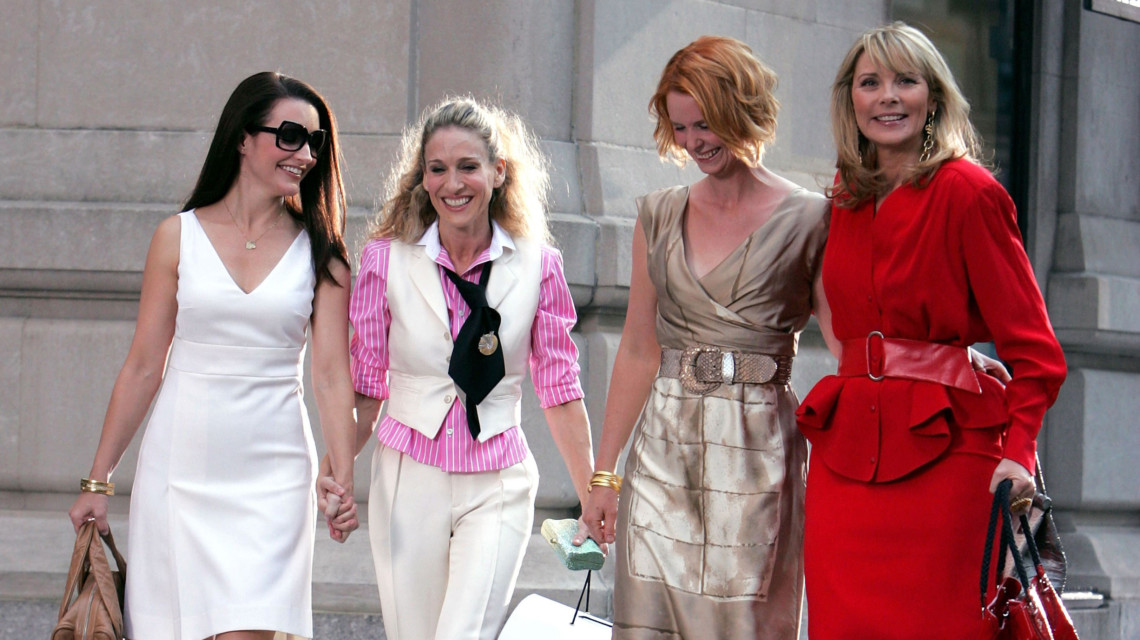 Sex and the City owes its success to launching at the perfect time and in the perfect place. The series about four 30-something women navigating life and love in New York City captivated the attention of fans around the world, quickly embedding itself in the cultural lexicon. Are you a Carrie (Sarah Jessica Parker) or a Samantha (Kim Cattrall)? The show reflected the changing times, navigating complex themes like the post-9/11 world as well as the rise of cell phones. — Sarabeth Pollock 
43. Jeopardy!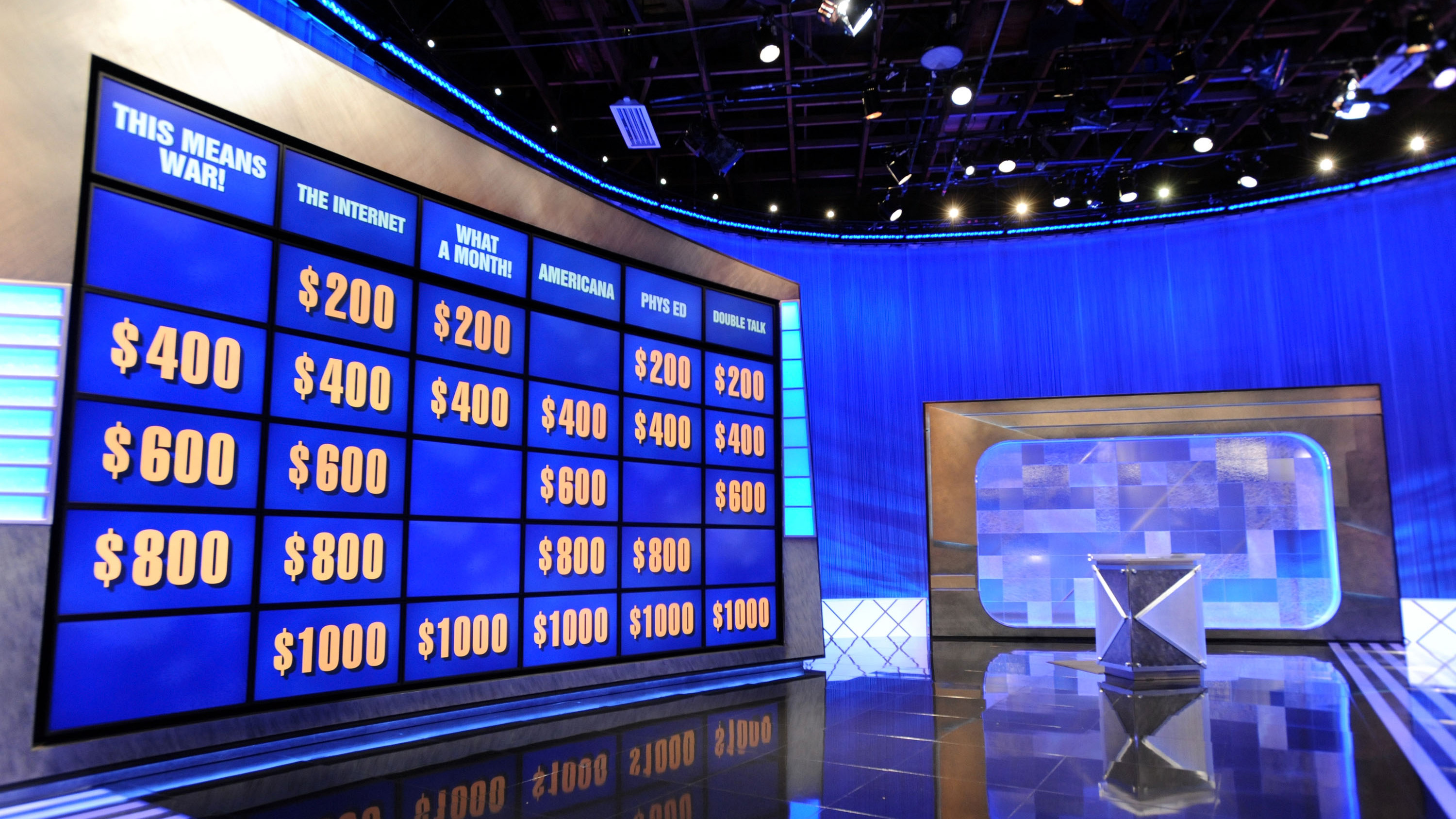 Game shows have been a TV staple since its earliest days, but few have ever reached the height of popularity as Jeopardy! The quiz show where questions are answers became an institution behind its legendary host, Alex Trebek. So many contestants that appear on the show recall their fond memories of watching it with their family and being inspired to play along, learning along the way. Though Trebek is gone, the show continues with new hosts and always seems to grab people's attention when contestants go on lengthy runs.
Even in a landscape filled with classic game shows — including Wheel of Fortune, The Price Is Right, Pyramid and more — Jeopardy! has managed to stand tall above the rest. — Michael Balderston
42. I Love Lucy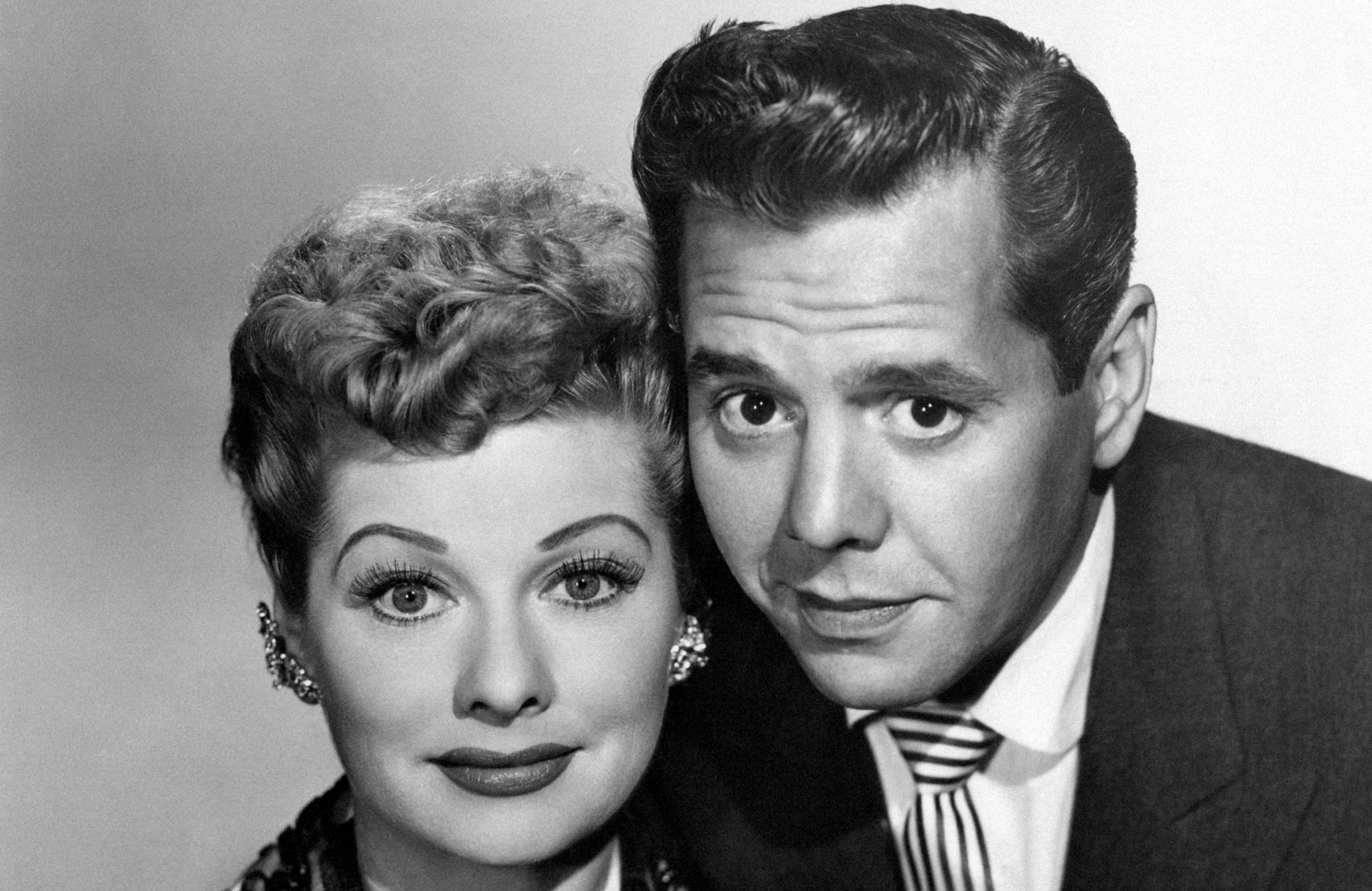 It's rare that a show can stand the test of time, and I Love Lucy has been able to do just that. The sitcom first aired in 1951 and still manages to amass new fans, which is completely understandable as the series is just that good.
Even now, it's hard to narrow down the best episode of the show. There's the "Chocolate Factory" episode that saw Lucy and Ethel (Vivian Vance) completely botch their jobs, and then there's the episode titled "Lucy Does a TV Commercial," in which Lucy drunkenly said the line "vitameatavegamin". 
I Love Lucy earned four Emmys and continues to be a highlight in Lucille Ball's iconic career. — Terrell Smith
41. Pride and Prejudice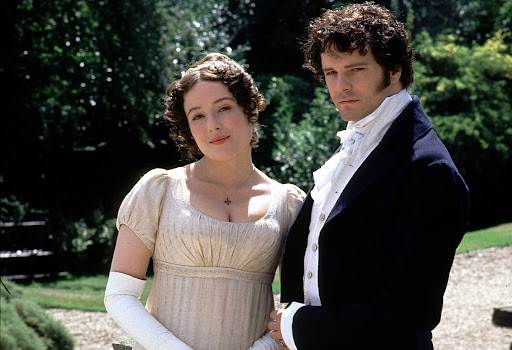 For many Austen-ites, this is the consummate adaptation of the Jane Austen classic. Screenwriter Andrew Davies (Sanditon, House of Cards, Tipping the Velvet) took Austen's wonderful text and breathed fresh life into it. He created an earthy, witty, sexy, modern tale that had audiences tuning into the period drama week after week with a breathlessness that matched the heroine's (Jennifer Ehle) when Colin Firth's brooding Darcy (aka the no. 1 Darcy) wades out of a lake, clothes clinging. It may seem slightly tame now, but it laid the foundations for every period drama to come — from the sweeping scale of War and Peace and Anna Karenina to the stylized sensuality of Bridgerton.  — Louise Okafor
40-31
40. Saturday Night Live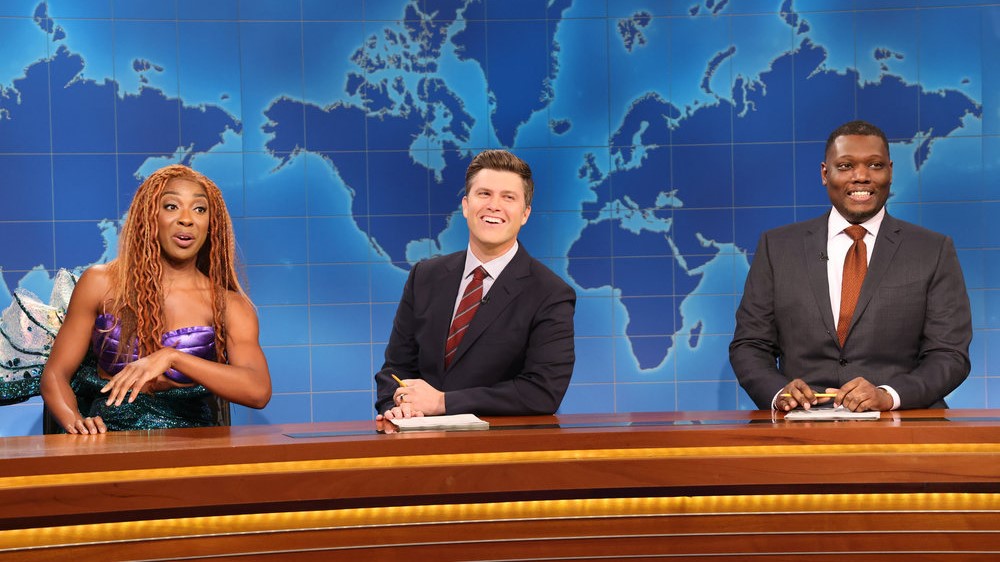 For nearly 50 years, Saturday Night Live has been where comedy stars are made on US TV. From the original cast that included Chevy Chase, Gilda Radner, John Belushi and Dan Aykroyd, to the likes of Bill Murray, Eddie Murphy, Adam Sandler, Molly Shannon, Dana Carvey, Chris Farley, Kristen Wiig, Mike Myers, Tina Fey, Amy Poehler, Will Ferrell, Andy Samberg, Bill Hader, Jason Sudeikis, Kate McKinnon, Kenan Thompson and more.
Shepherded by Lorne Michaels, SNL has provided so many cultural touchstones, be it pop culture parodies, political satire or wacky original characters. Sure, there are stretches where it struggles, but all it takes is one good skit to make a show or a season. And over its half-century run, it has done that plenty of times. — Michael Balderston
39. Planet Earth I and II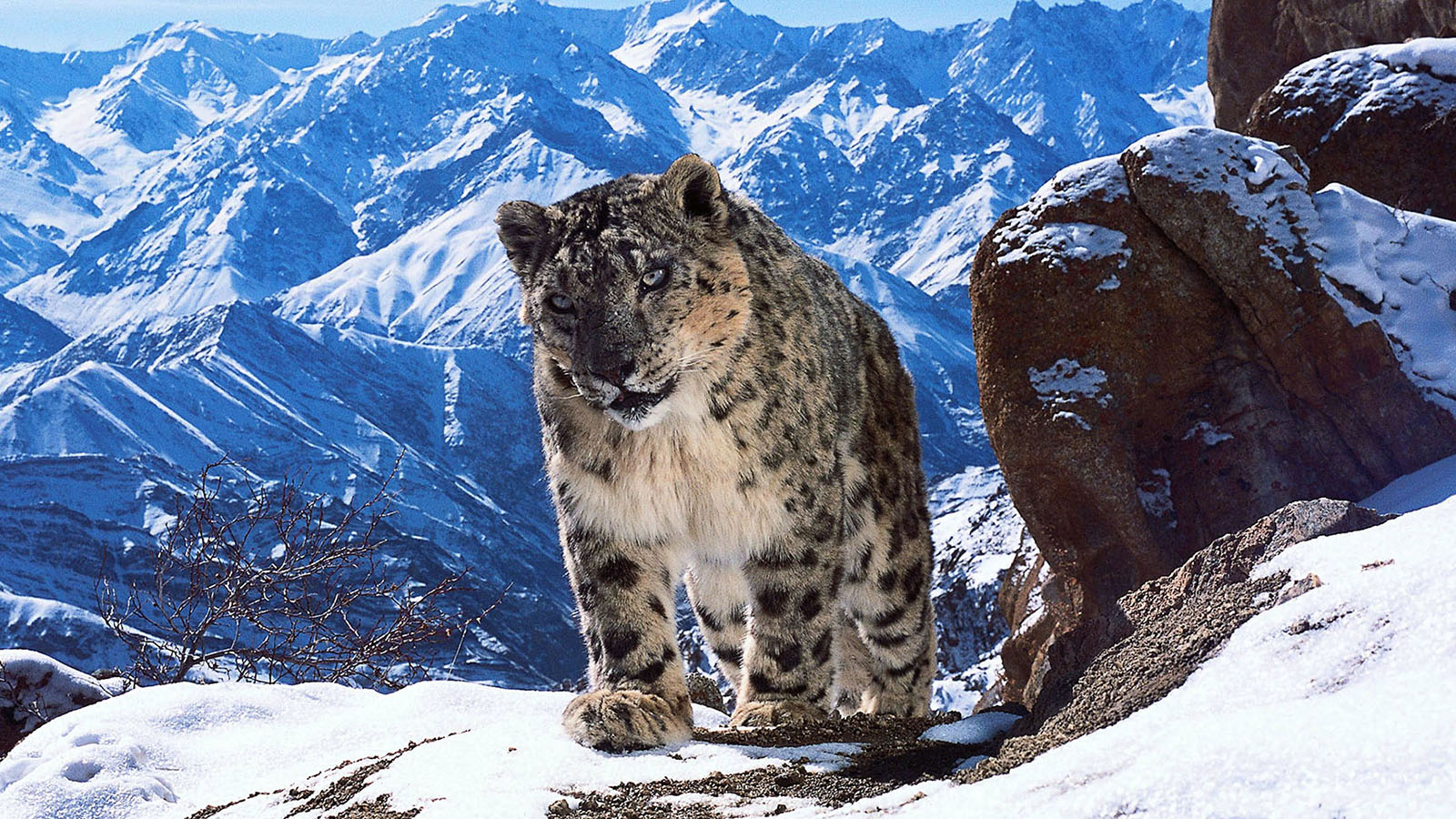 The two Planet Earth series, split by a decade, were remarkable feats of wildlife filming that stunned viewers. They pushed the boundaries of television, using the latest technology to gain some truly remarkable shots. Among the many highlights was a ridiculously tense chase of a baby iguana by racer snakes. They also managed a wildlife first when they captured not one but four snow leopards on camera. The series took years to make and involved hundreds of filming trips across the globe. Capping it all was the wonderful narration by Sir David Attenborough. — David Hollingsworth
38. Law & Order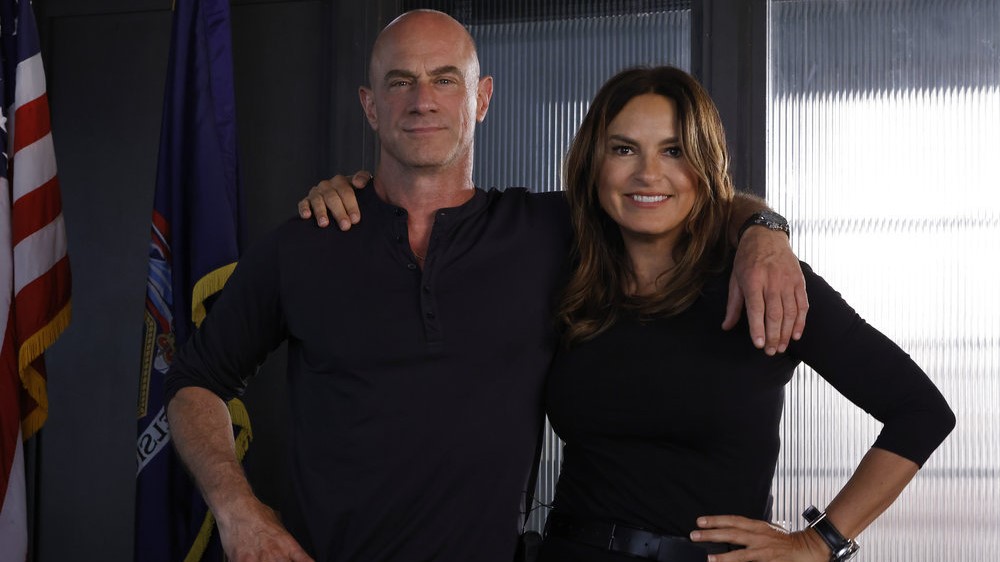 If you're familiar with the infamous "dun dun," then you know exactly why Law & Order is one of the best franchises on television. The original Law & Order debuted in 1990 and since then several spinoffs have been birthed including Law & Order: Organized Crime and the even more popular Law & Order: SVU (which is actually the longest-running primetime live-action series in history). 
Now while the different Law & Order shows have had some amazing characters and actors portray them over the years, we're partial to Mariska Hargitay's Captain Olivia Benson. We're a sucker for an amazing character that has literally grown into one of the fiercest heroines of all time. — Terrell Smith 
37. The Twilight Zone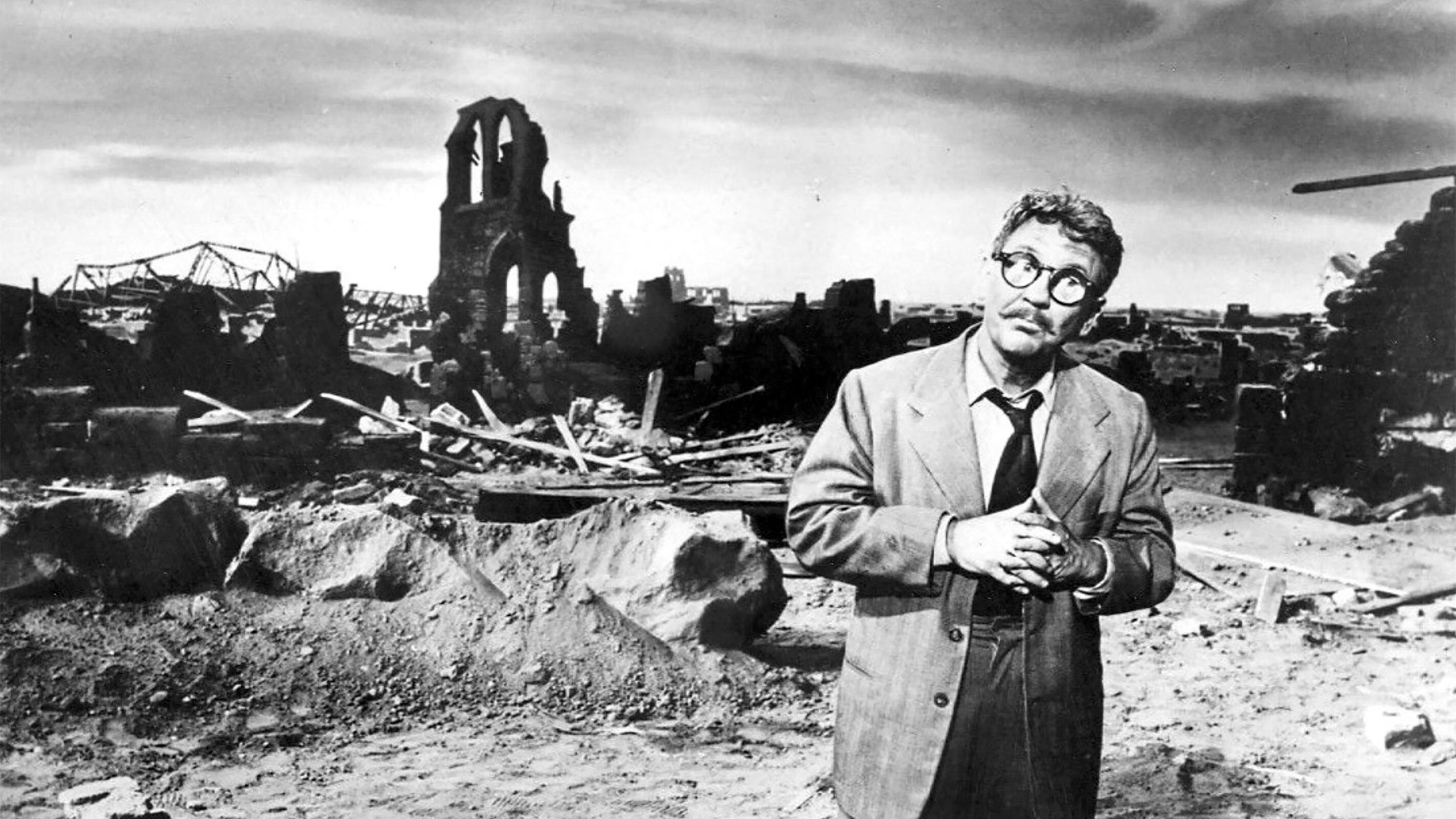 Few television shows have had the far-reaching impact that The Twilight Zone has had. Though the series has seen its fair share of reboots, there's nothing like the original series. Rod Serling's carefully curated tales ventured into science fiction, satire and even horror, but every episode also featured a cautionary tale. Those cautionary tales ring true to this day. Six decades have passed since the series aired yet the themes are as pertinent today as they were back then, which, though unplanned and unintentional, is chilling unto itself.  — Sarabeth Pollock 
36. Fleabag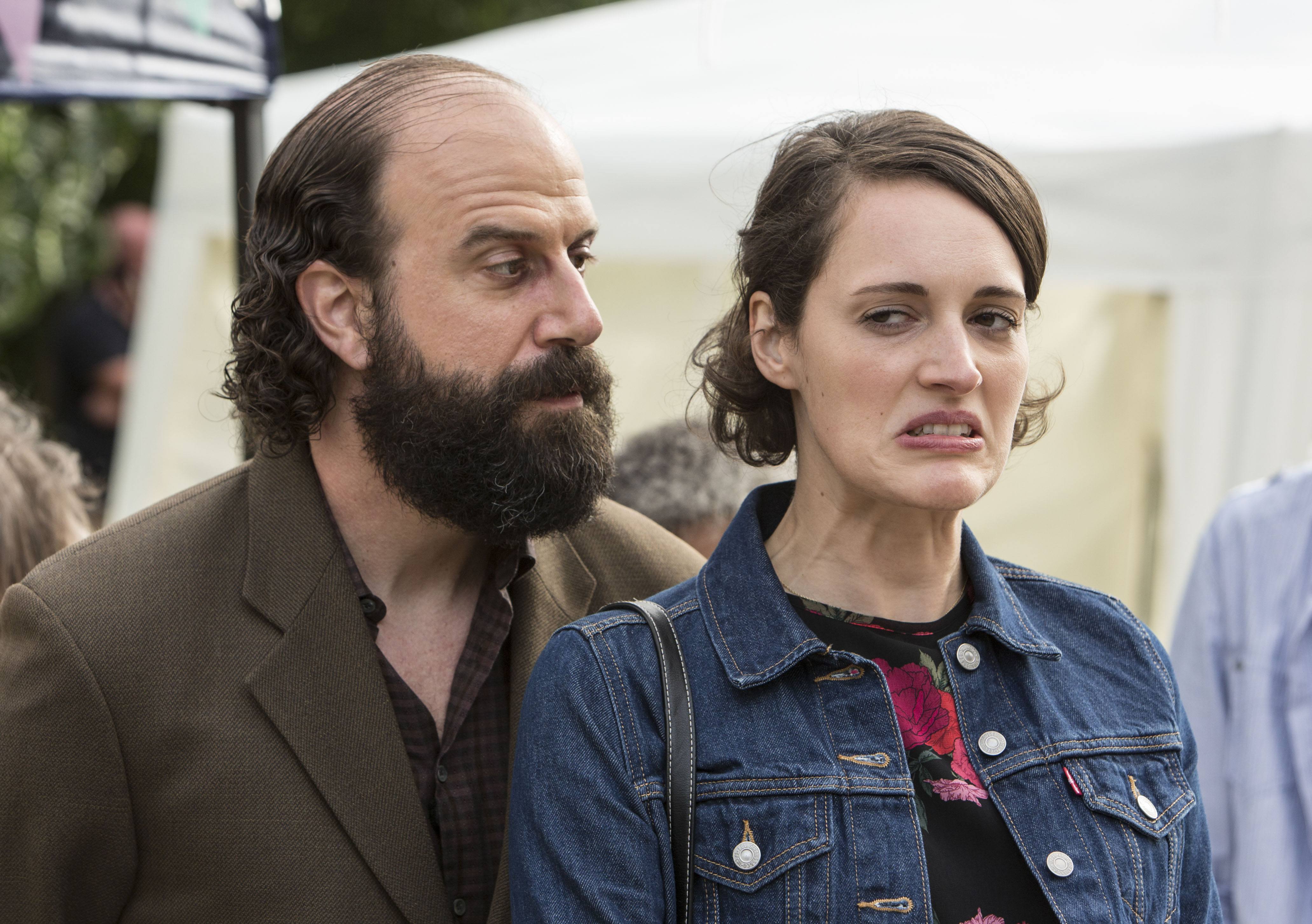 Phoebe Waller-Bridge's hilarious and honest comedy is a must-watch. The series' most unique aspect is its incredibly strong sense of personality that stems from the central character's fourth-wall-breaking comments. Fleabag's frankness welcomes us into her story, warts and all, making the series more of an emotional rollercoaster than you might expect. 
That's not to say it's all punchy comedy, though; there are tender moments scattered throughout as Waller-Bridge's unorthodox character confronts her own personal troubles, including but not limited to navigating the loss of a close friend, a tiresome family, being a small business owner and falling for a hot priest. — Martin Shore 
35. Cracker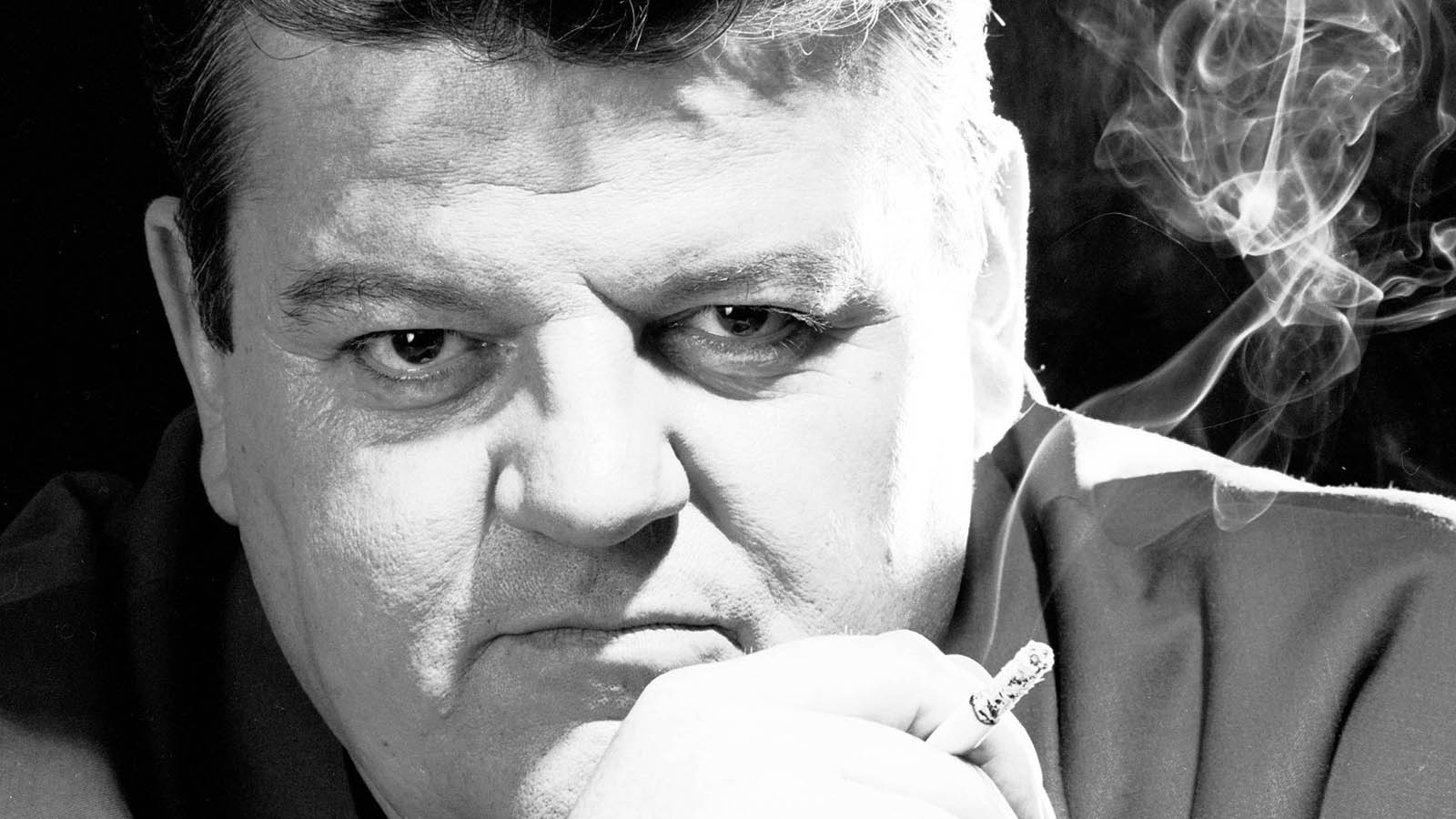 To Harry Potter fans, Robbie Coltrane will always be Hagrid, but the late Scottish actor's greatest role was as Dr. Eddie "Fitz" Fitzgerald in the acclaimed crime drama Cracker.
Fitz was an expert criminal psychologist who used his brilliant mind to advise the Manchester police on cases they were stuck on. He was also an expert at drinking, gambling and smoking. Created by Jimmy McGovern, the series boasted an all-star cast including Robert Carlyle, Adrian Dunbar, James Fleet and John Simm. Each case was enthralling and a must-watch for lovers of the crime genre. — David Hollingsworth
34. American Idol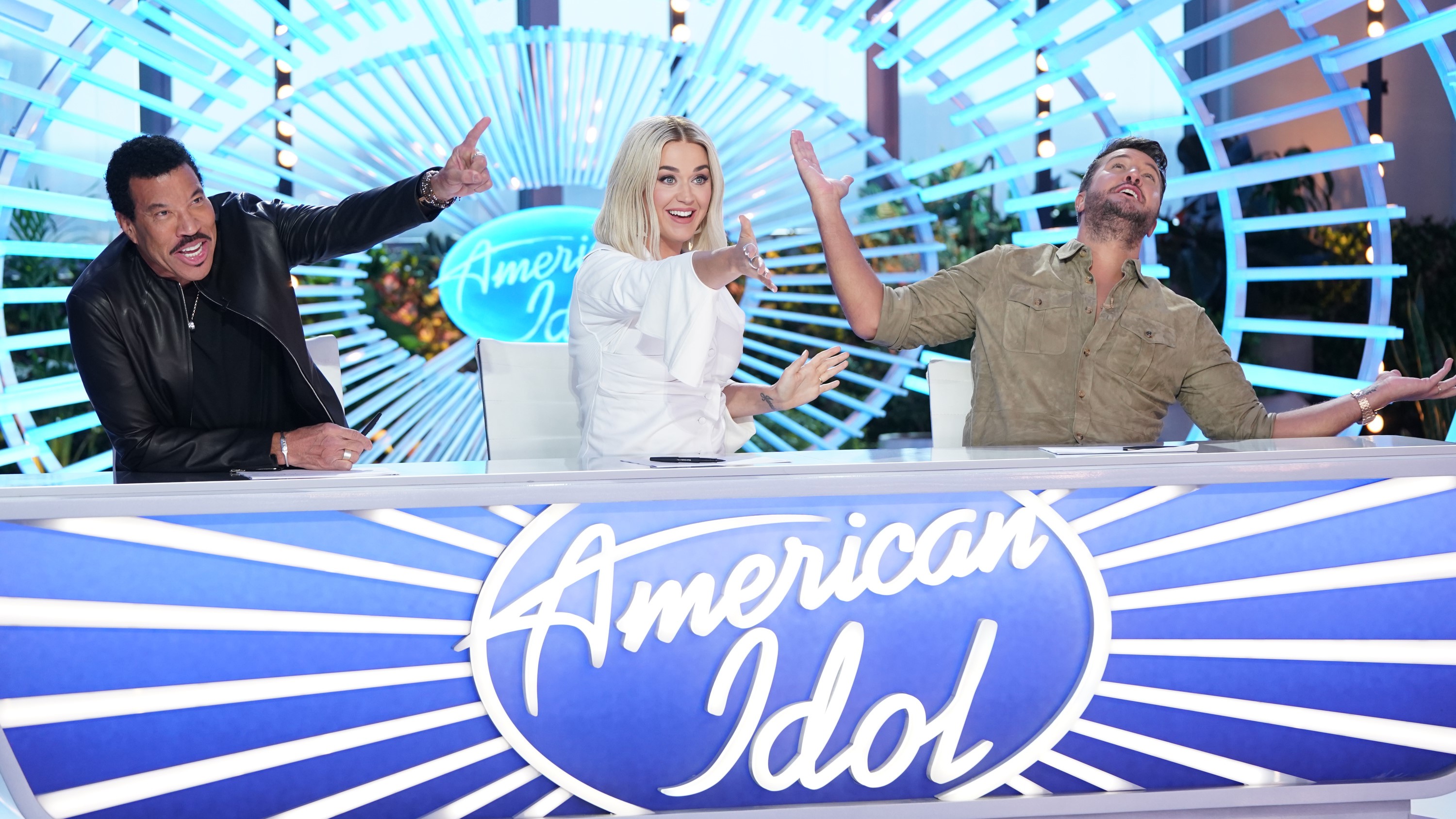 These days, reality competitions are a dime a dozen, but when American Idol first premiered in the US in 2002 it was the epitome of must-watch television. Fans of all ages tuned into the show to watch regular people sing their hearts out for a chance to win the top prize. Not surprisingly, the show's winner, Kelly Clarkson, went on to have an incredible career. Now she's hosting her own talk show and is a judge on The Voice. 
Though the hype around the show has diminished over the years, American Idol is still a vehicle to give the spotlight to talented singers who wouldn't otherwise have an opportunity to be seen. And given how many bright stars the show has given us over the years, American Idol deserves a spot on the list. — Sarabeth Pollock 
33. All in the Family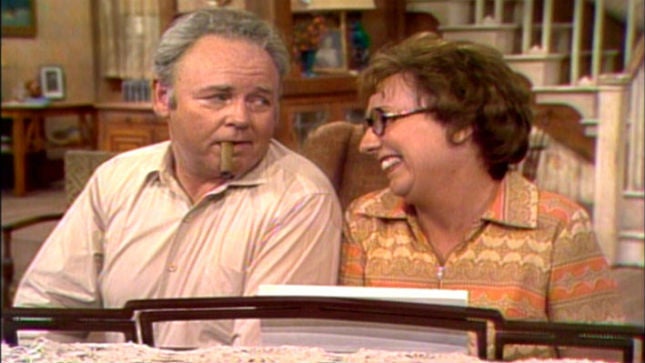 A list of the greatest TV shows of all time would not be complete without something from Norman Lear. While there were many options that we could have gone with — Good Times, The Jeffersons, Mary Hartman, Mary Hartman, Sanford and Son, to name a few — All in the Family is almost always the one that people think of first when it comes to Lear.
All in the Family set the standard for dealing with some of the major issues of the day within the context of a sitcom. It did so through its main character, Archie Bunker. It is the gold standard for Lear, who is the gold standard for the US TV sitcom. — Michael Balderston
32. Call the Midwife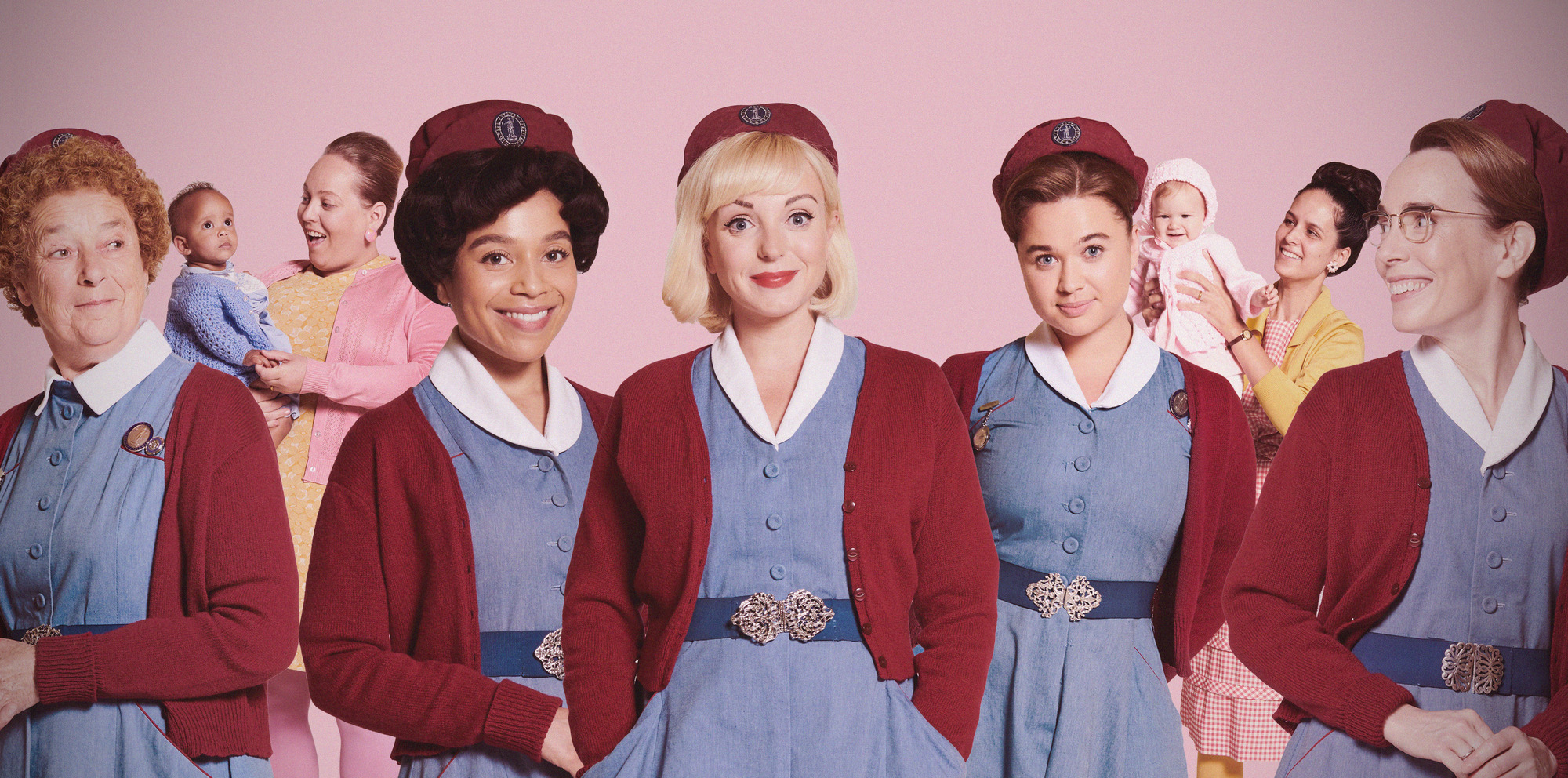 With its gripping storylines and much-loved characters, period dramas don't get much better than this. And it's not just fans in the UK who can't get enough of Call the Midwife, viewers in the US have also fallen for the midwives on Nonnatus House after more than a decade on our screens. This Sunday night drama, set in the East End of London in the 1950s and 1960s, is so much more than a TV show about midwives delivering babies. 
The show is beautifully written and perfectly acted while tackling topical subjects alongside the personal highs and lows of the midwifery team we have all come to know and love. — Claire Crick 
31. Bridgerton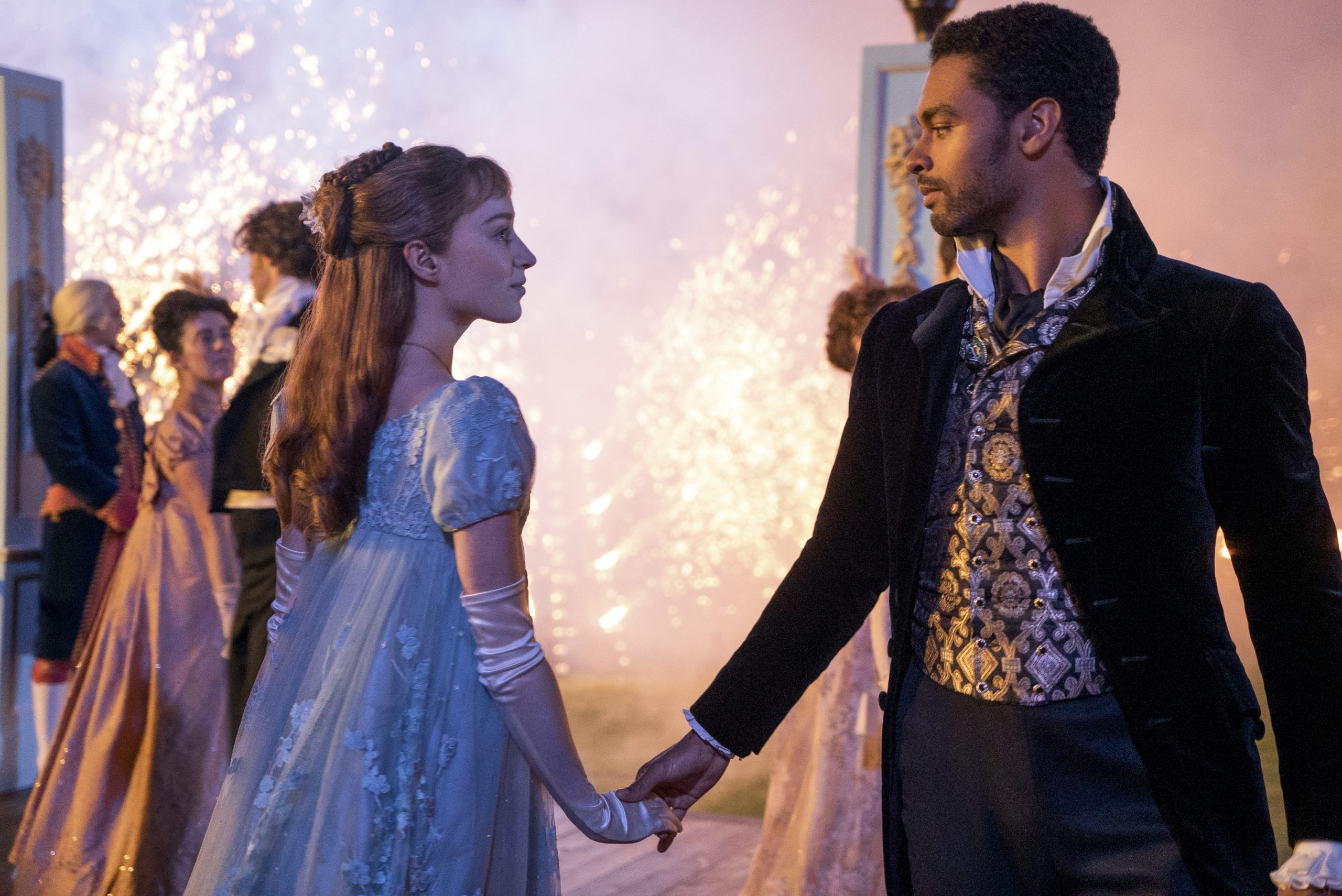 When it comes to period dramas, Bridgerton became a global phenomenon with its reimagining of London's high society. Despite it being set in the 19th century, audiences from around the world related to the diverse characters because of their modern interpretations.
Bridgerton season 1 and Bridgerton season 2 changed the TV landscape for many reasons, as they had the perfect balance of romance, humor and drama, while also demonstrating that period dramas don't have to be historically accurate for them to capture attention. 
The chemistry between the actors combined with the stunning costumes is enough to make you fall in love with the Regency romp. And just to warn you, things do get really steamy amongst the Regency elites! — Grace Morris
30-21
30. Grey's Anatomy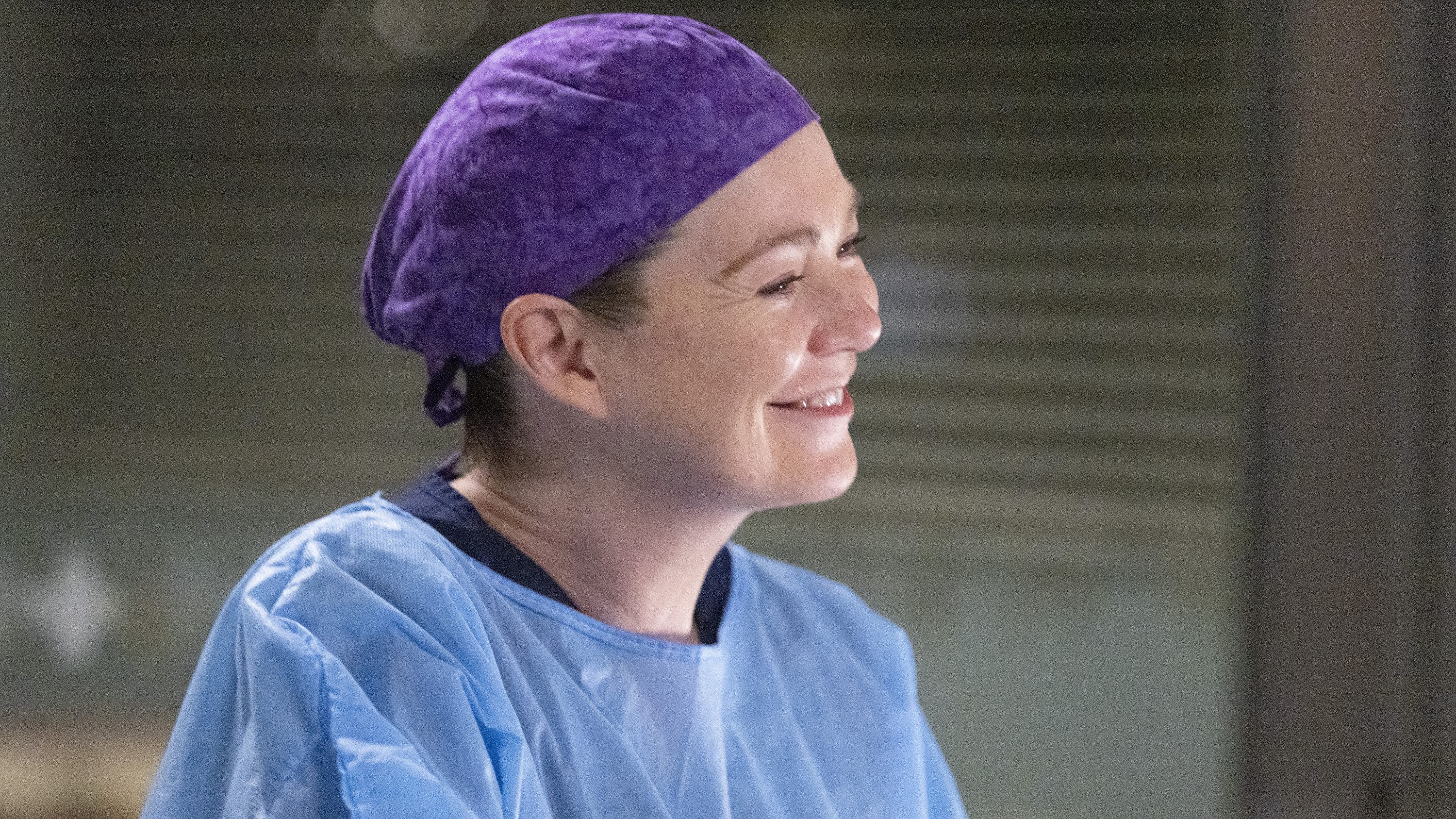 The Shonda Rhimes classic is what made the famous producer a hot commodity in Hollywood, and made ABC the place to tune into on Thursdays. After 19 seasons, the show is not only the longest-running drama on the network but the longest-running medical drama in primetime, and it's rightfully earned its place in the hearts of millions of fans. 
What's not to love about the series? Grey's Anatomy has given TV watchers legendary characters like McDreamy (Patrick Dempsey), Christina Yang (Sandra Oh), Jackson Avery (Jesse Williams) and of course, Meredith Grey (Ellen Pompeo). The show has also helped spark some of the most OMG moments on Twitter during its prime (take for example, Derek's shocking death). — Terrell Smith 
29. The Crown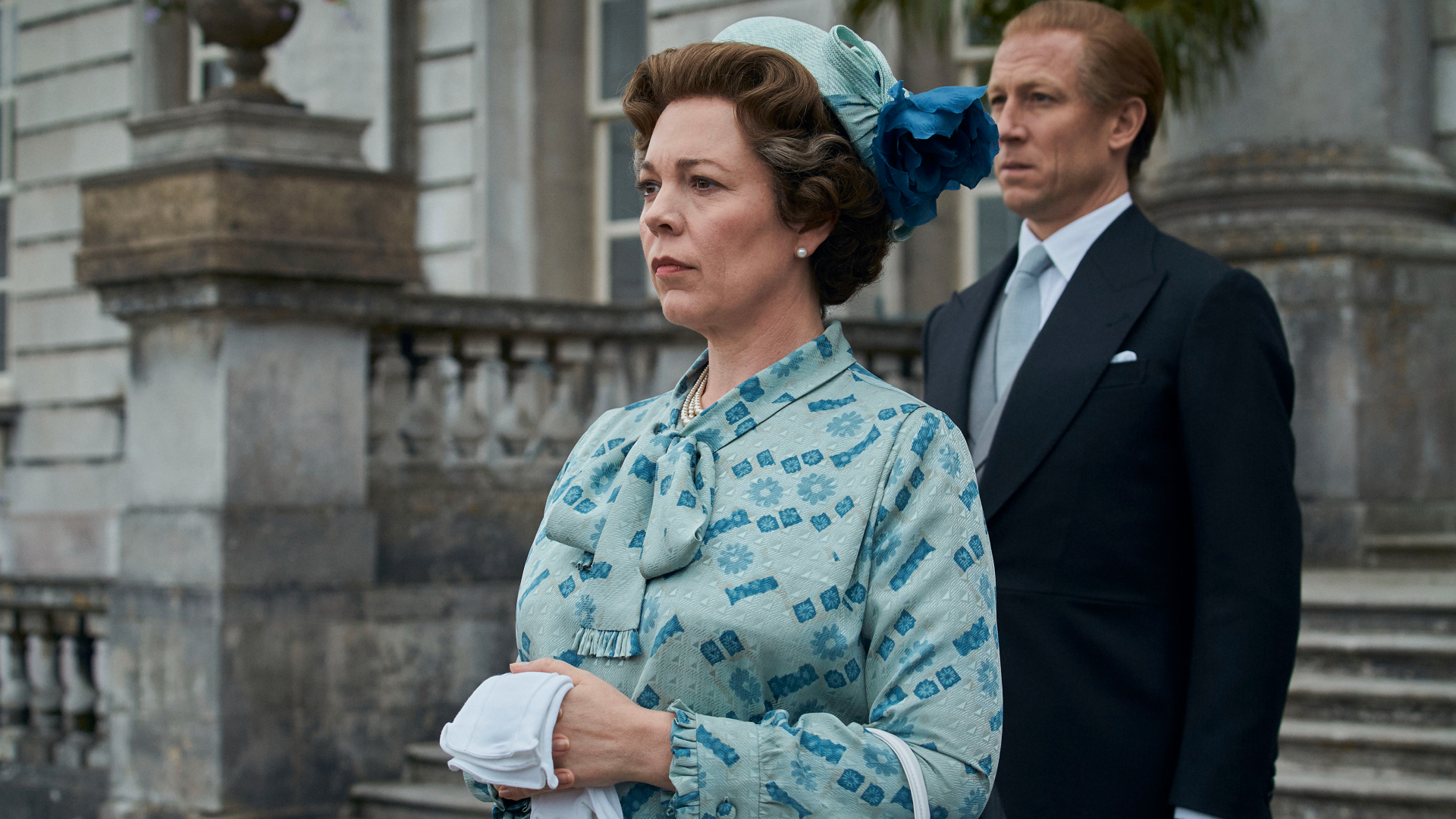 The Crown engrossingly depicts the reign of Queen Elizabeth II, and the story has been told through three lead actresses; Claire Foy, Olivia Colman and Imelda Staunton, each playing the monarch throughout different stages in her life. The supporting cast has changed throughout the seasons too, bringing together an ensemble cast of some huge names to recreate historical events, including Gillian Anderson as the first female Prime Minister Margaret Thatcher. 
Stylistically it's a stunning series, and fans can expect some very regal costumes and set designs throughout, as we follow Queen Elizabeth II through some of the most defining moments, such as the moon landing, changes in government and the Aberfan disaster, all of which presented their own challenges. — Lucy Buglass
28. Death in Paradise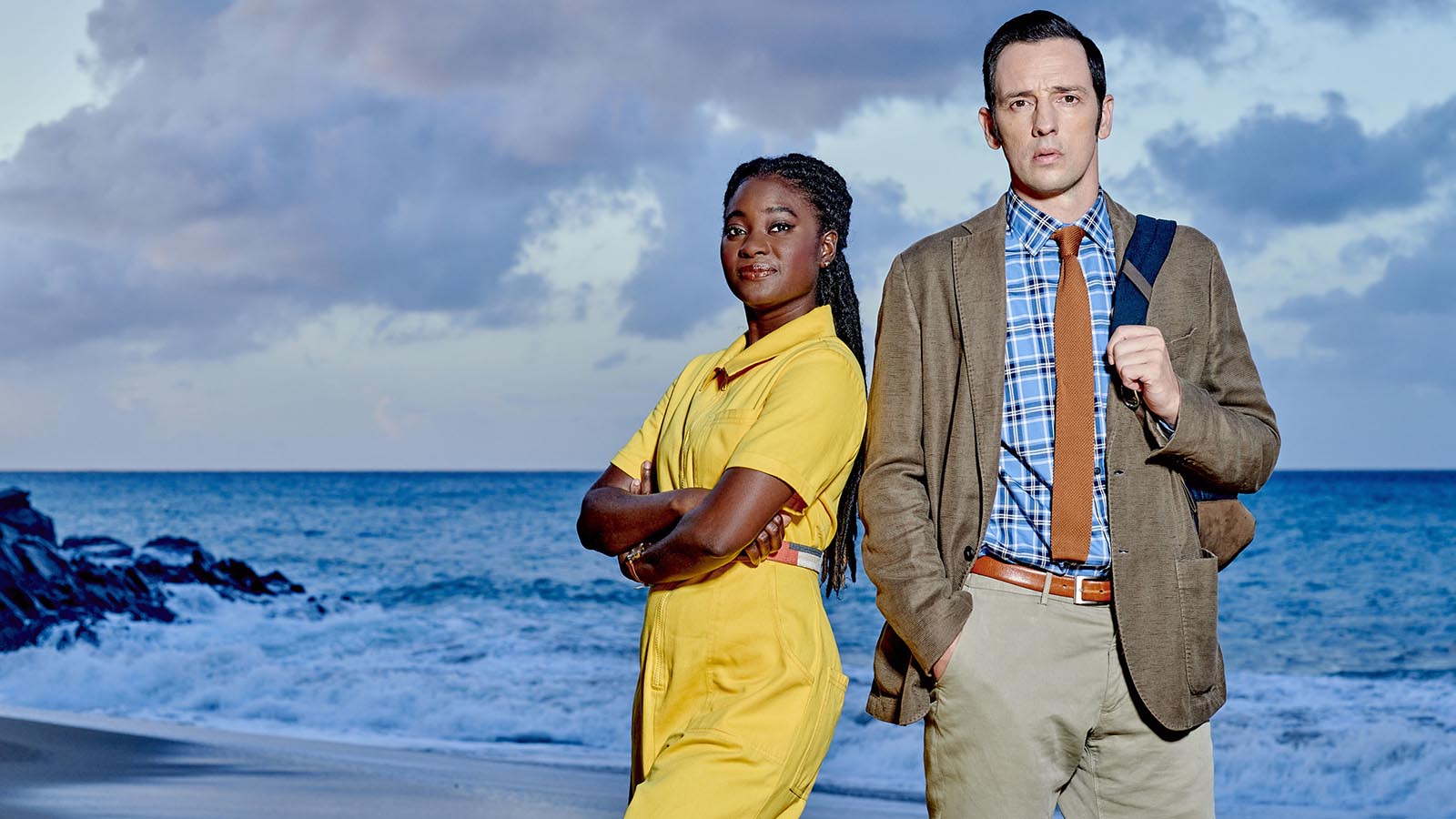 Death in Paradise has taken the classic Agatha Christie-style murder mystery story, added sunshine and a bumbling but brilliant detective, and made a piece of TV magic. From the very first case, when Ben Miller's DI Richard Poole investigated the death of the island's previous cop, it was clear the show was onto a winner. Twelve seasons on and with four lead cops to date, the show continues to go from strength to strength and has even spawned a spin-off, Beyond Paradise. Death in Paradise perfectly blends the puzzle of a murder alongside a huge dose of humor. Now, if we could just get plane tickets to Saint Marie... — David Hollingsworth
27. Better Call Saul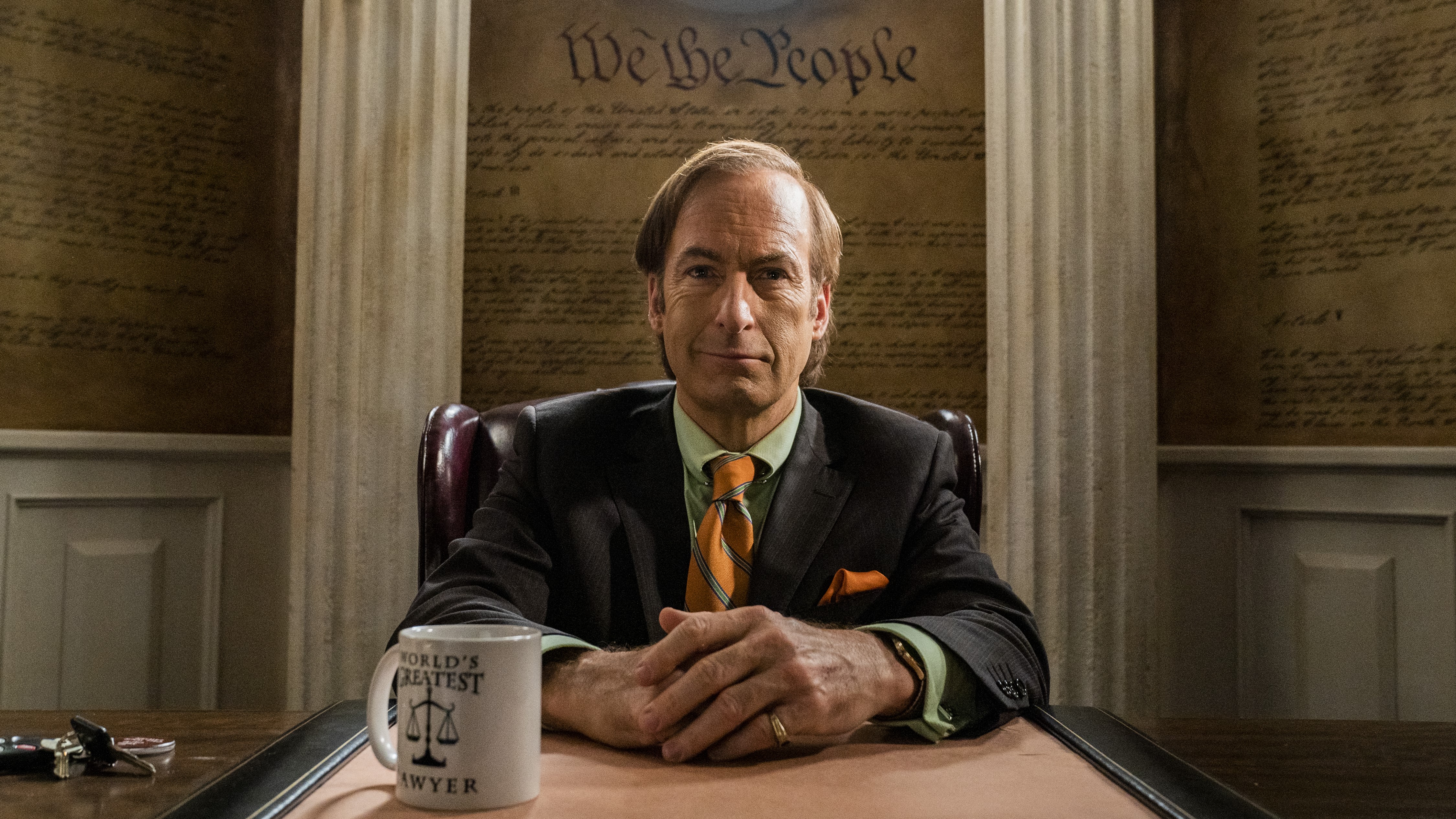 Better Call Saul started off as an unassuming spinoff about the sleazeball lawyer from Breaking Bad, Saul Goodman. But what happened over the course of six seasons turned out to be one of the most beautifully tragic character arcs we've ever seen.
Bob Odenkirk's performance as Saul Goodman, nee Jimmy McGill, in the series needs to be considered among the best TV performances of all time, as should Rhea Seehorn's incredible turn as Kim Wexler (that neither of them won an Emmy to date is a crime; though they are eligible in 2023).
Better Call Saul never went as big as Breaking Bad, but it still was able to create an engrossing story that rivals its predecessor on nearly all fronts. — Michael Balderston
26. Peaky Blinders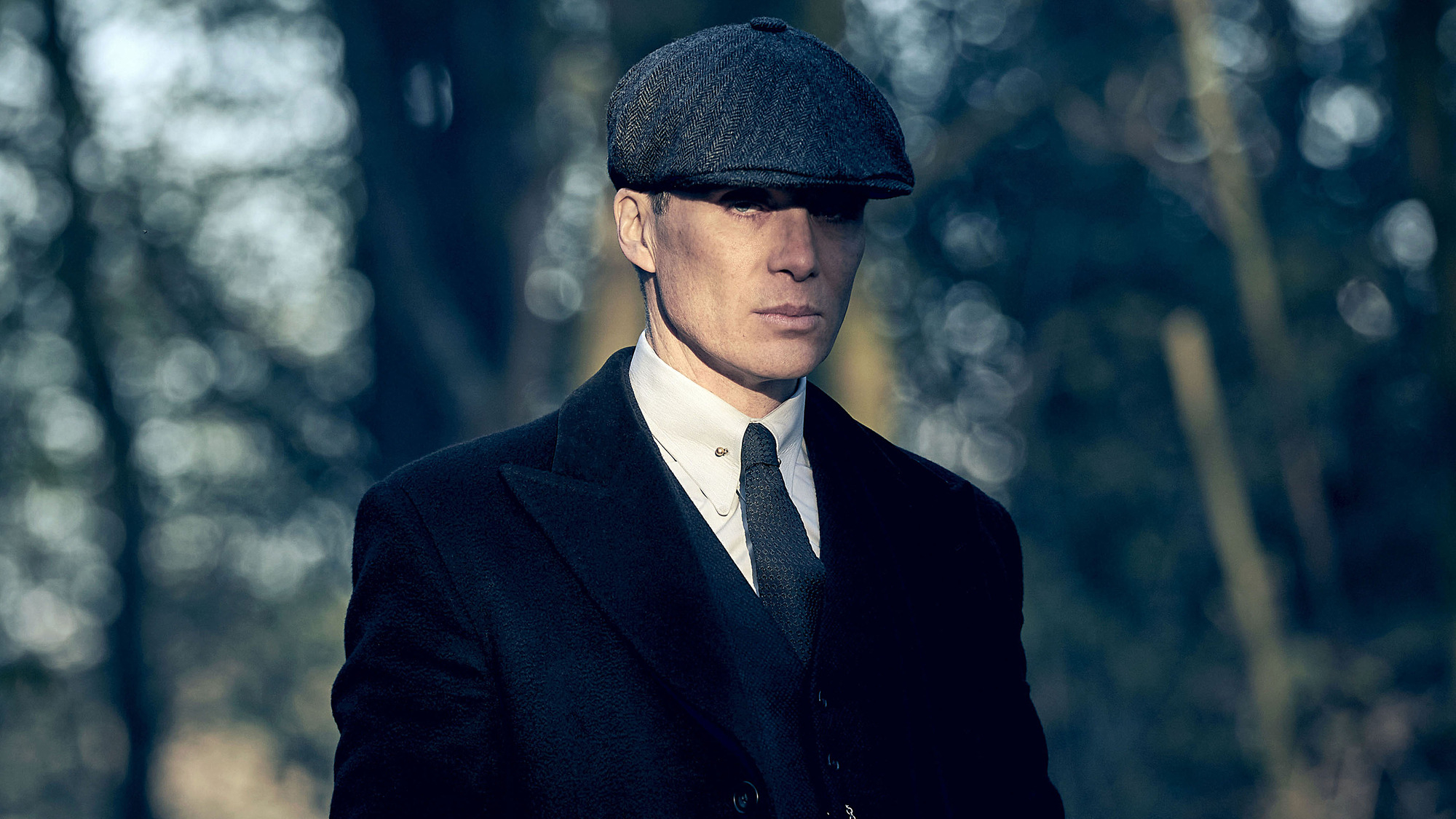 Steven Knight's period piece is one of the finest TV dramas imaginable. Peaky Blinders is a six-season epic that sees the Shelbys graduating from local success in Birmingham fixing horse races to being at the head of a criminal empire shifting drugs whilst also dabbling in the worlds of politics and finance. 
Watching the many family members come up against their political and criminal rivals is a treat. The entire cast is on top form throughout the entire show, and they frequently give way to cunning schemes, brutal fights and lavish action set pieces. And it's all tied together with the story of their indefatigable figurehead, Tommy Shelby (Cillian Murphy).  — Martin Shore
25. Fawlty Towers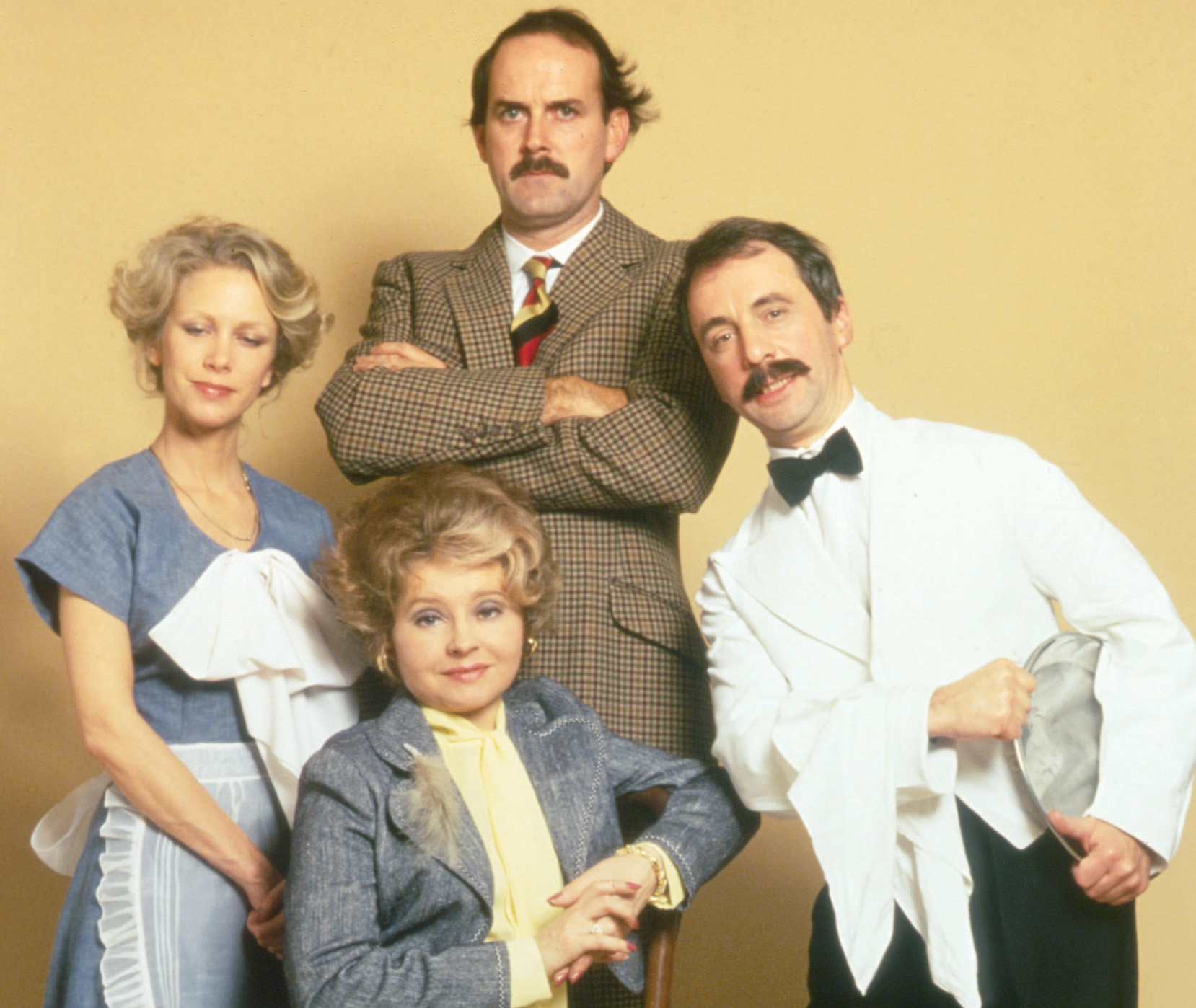 Fawlty Towers is an almost perfect comedy. The 12 episodes followed Torquay hotel owner Basil Fawlty in his daily struggles against his wife Sybil (Prunella Scales), his useless Spanish waiter Manuel (Andrew Sachs) and, most annoying of all, his guests. 
There are endless great quotes, but we especially love Basil's argument with a guest who complains her view isn't good enough. Basil strikes back: "Well, may I ask what you expected to see out of a Torquay hotel bedroom window? Sydney Opera House, perhaps? The Hanging Gardens of Babylon? Herds of wildebeest sweeping majestically?" A masterpiece. — David Hollingsworth
24. Stranger Things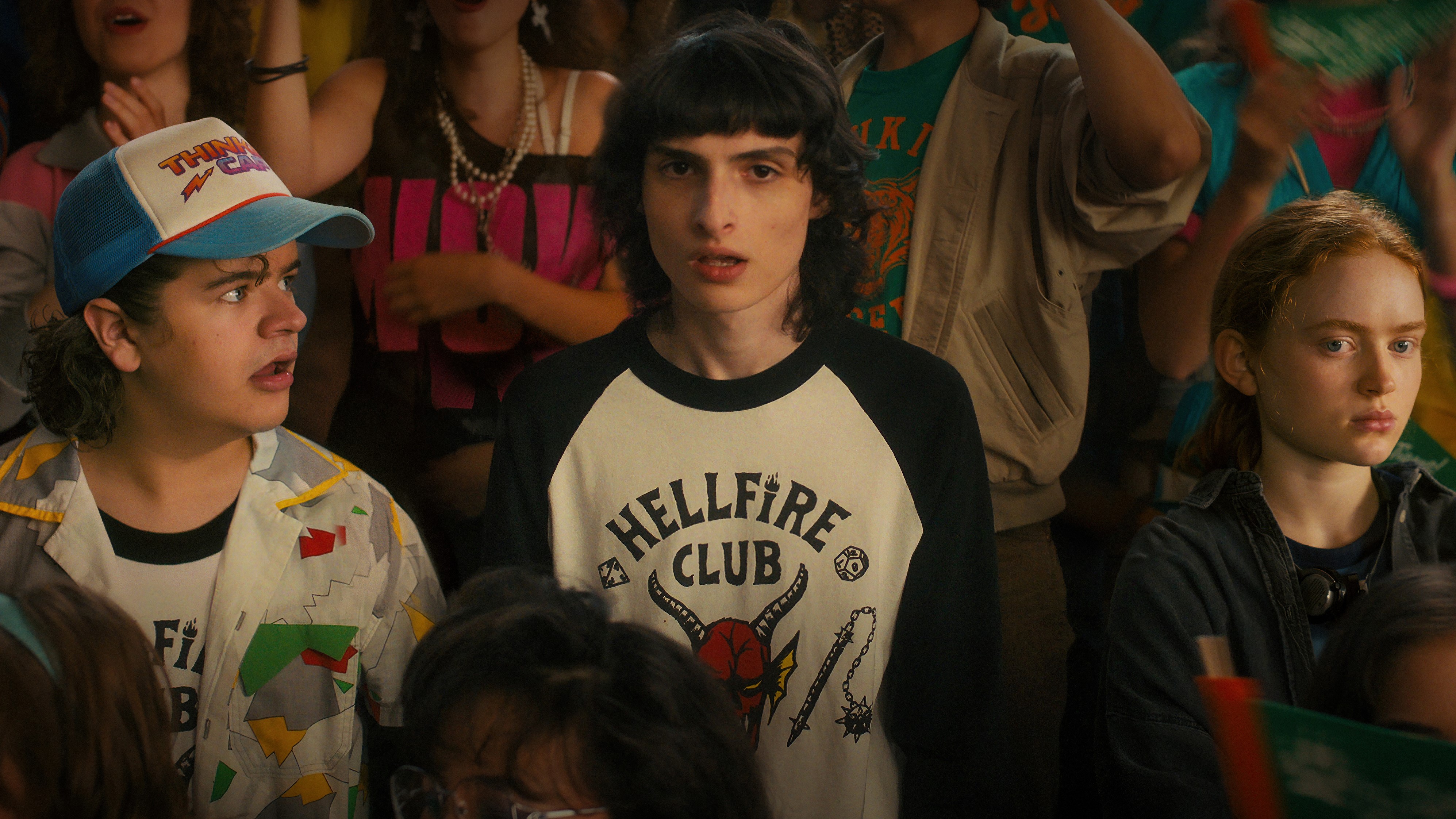 It broke streaming records, it made more people try out Dungeons & Dragons, it got Kate Bush back into the charts and Eggo waffles saw a surge in popularity thanks to Eleven's obsession with them, so it's safe to say that Stranger Things is another influential pick. 
Since the first season back in 2016, it's gone from strength to strength and fans everywhere are invested in Duffer Brothers' story. With loveable characters, an excellent synth soundtrack, cool 1980s fashion and terrifying monsters, it's hard not to fall in love with Hawkins and everything about it. There's even a real-life Stranger Things Experience fans can attend too, so this show is going down in history. — Lucy Buglass
23. Life on Mars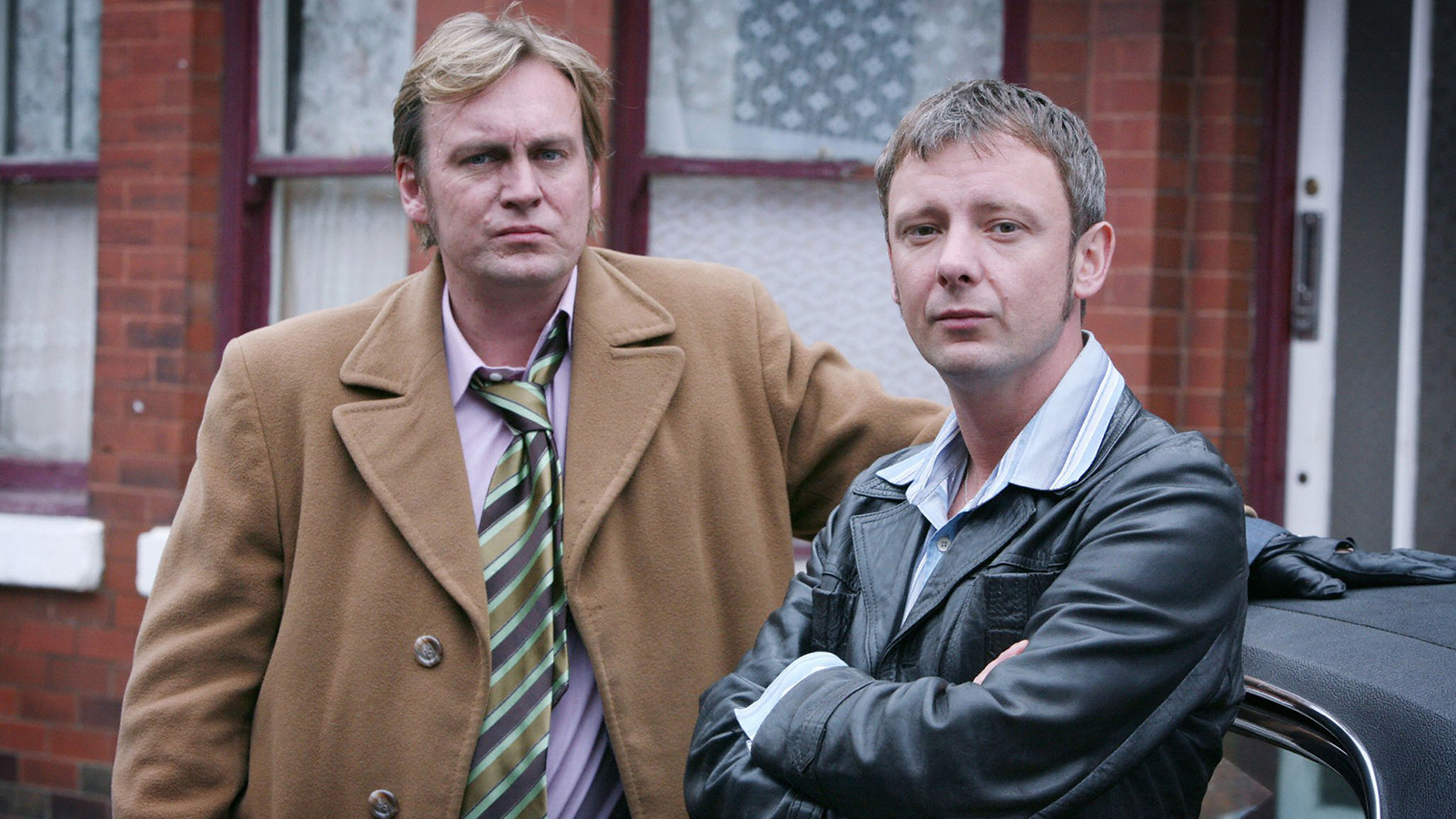 Life on Mars opened like so many dreary cop shows. Then within a few minutes and to the magical David Bowie, everything changed as its lead character, Sam Tyler (John Simm) is knocked unconscious only to apparently wake up in the 1970s. Is he dead? Has he time-traveled? And who the hell is this strange cop squaring up to him? To which, his seriously politically incorrect boss, gives the immortal reply: "Gene Hunt. Your DCI. And it's 1973. Almost dinner time. I'm 'aving 'oops."  
John Simm and Philip Glenister (Gene), both give career-best performances across two electric series. Time travel shows are hard to nail, but Life on Mars gets it spot on. And a third series is surprisingly on the way after such a long wait... — David Hollingsworth
22. Line of Duty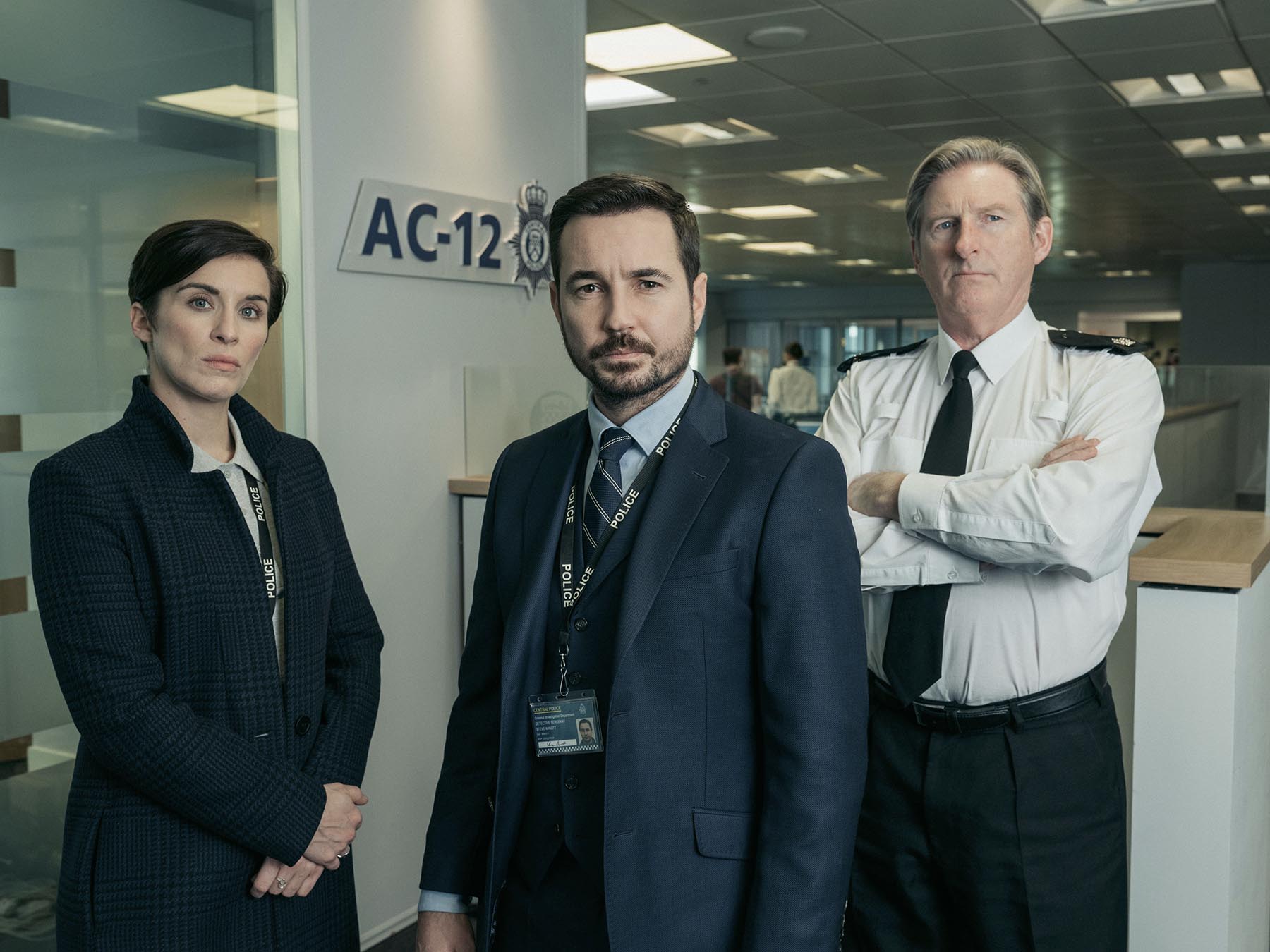 Line of Duty has made a huge impact in the world of police dramas with its superb cast and shocking storylines. The thriller mostly focuses on the two main characters, DS Steve Arnott (Martin Compston) and DI Kate Fleming (Vicky McClure), who join AC-12, a special anti-corruption unit dedicated to exposing corrupt police officers.
Over the course of six series (there's talk of more), the duo set out to catch bent coppers who are part of a clandestine network of corruption within the police, until they eventually exposed the identity of criminal mastermind H.'
Line of Duty had viewers on the edge of their seats with its clever red herrings and plot twists. And since winning an abundance of awards, it's no wonder everyone has been begging for more of the cutting-edge series — Grace Morris
21. 24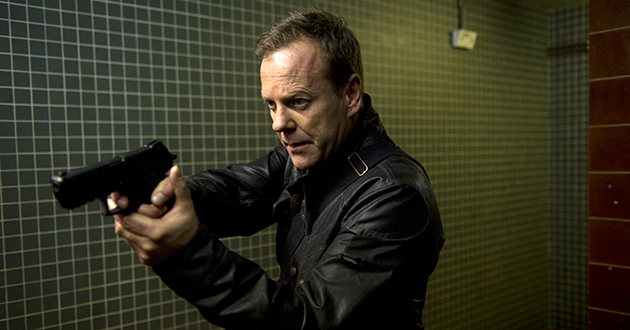 The revolutionary gimmick of counter-terrorist thriller 24 is that each season is told in real-time, with each of the 24 hours each season depicting an hour over the course of the day, as we watch a terrorist threat get foiled.
24 has settled into popular culture like few other shows, with its distinctive ticking clock logo, lead character Jack Bauer (wonderfully played by Kiefer Sutherland) and his earnestness despite ridiculous plots all getting referenced in many other properties. But beyond its legacy it can provide a gripping watch. — Tom Bedford
20-11
20. Frasier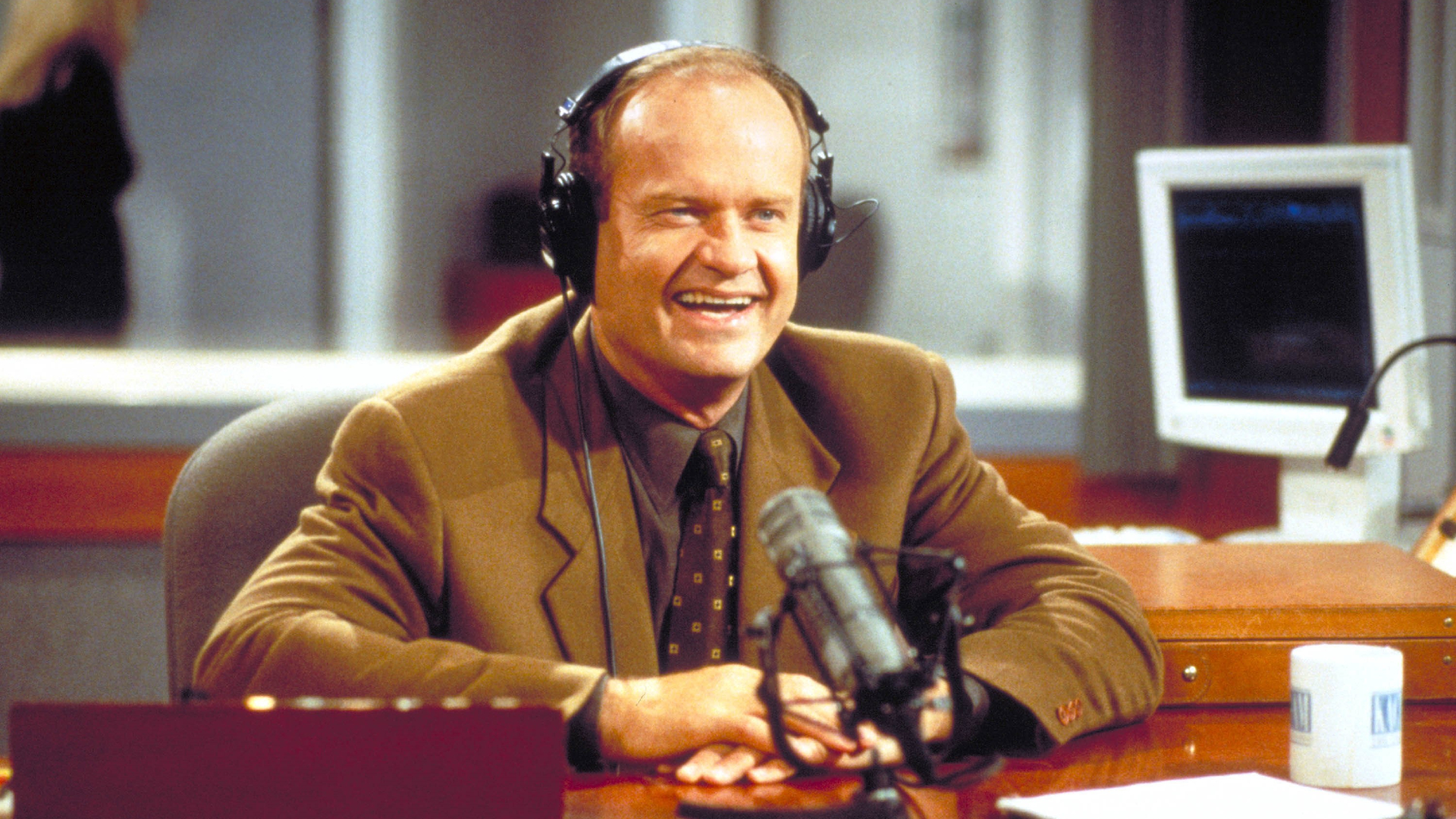 Running for 11 seasons, Frasier is a mainstay of timeless American comedy. A spin-off from Cheers, Frasier Crane's pompous psychiatrist gets his own show in more ways than one. Moving back to Seattle to host his own radio show, we're introduced to brother Niles (a hilariously fastidious David Hyde Pierce), man-mad producer Roz Doyle, Frasier's dad, salt-of-the-earth retired cop, Martin Crane and Martin's plain-talking British home-help Daphne Moon. It's a true ensemble show where each character and storyline is amusing on their own, but when they're working together, it's a sublime comedy with performers at the top of their game. Reliably, re-watchably, funny . — Louise Okafor
19. The Office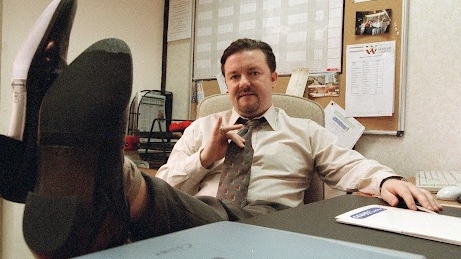 Few shows have shaped the world of comedy like The Office, with landmark iterations that aired in the UK and the US. The original UK The Office was nothing short of a phenomenon when it debuted on BBC Two in 2001. The show made Ricky Gervais an international star and while he didn't invent the mockumentary, he and co-creator Stephen Merchant made the world of comedy see what a gift the format could be. 
David Brent will be remembered as one of television's greatest characters, yet along with the excruciating faux pas, came a fully formed human complete with hopes, fears and deliciously-observed insecurities. Throw a "will-they-won't-they" to rival Ross and Rachel into the mix and you've got one hell of a show on your hands. 
The Office UK created a format that The Office US ran with and expanded on. The latter series offered up nine great seasons of comedic genius about a mid-level paper company in Scranton, Pennsylvania. It reached its prime under the guidance Steve Carrell's Michael Scott, the US answer to David Brent, who was known for his ability to miss social cues, his awkward strides to be liked and his infamous "that's what she said" sense of humor.
But it wasn't just Michael's eccentric personality that hooked millions of viewers. Beet farmer/assistant to the regional manager Dwight K. Schrute (Rainn Wilson), adorable couple Jim (John Kransinski) and Pam (Jenna Fischer) and the forever talkative Kelly Kapoor (Mindy Kaling) all helped to make the sitcom one of the greats. 
There's a worthy debate over which version is superior, but for here the two Offices share the spotlight. — Sean Marland & Terrell Smith
18. Coronation Street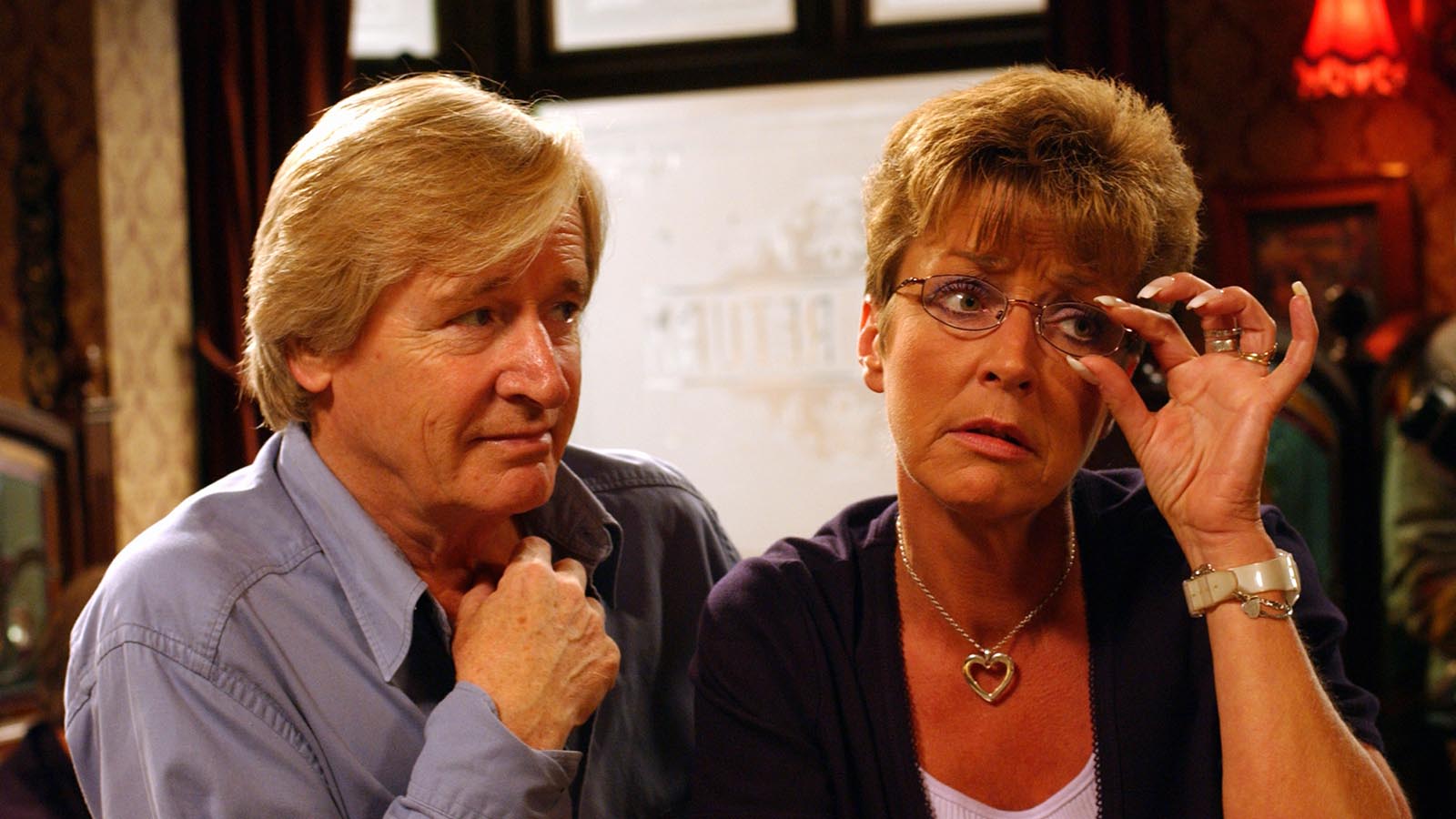 Coronation Street is not only officially the world's longest-running soap opera, but is also such a huge part of British culture that it's hard to imagine a life without it on our screens. Paving the way for other iconic British soaps like EastEnders and Emmerdale, Coronation Street has been in our living rooms for more than 60 years, launching the careers of some of the UK's biggest stars. 
The show, which is the brainchild of Tony Warren and centers around a cobbled street in the fictional northern town of Weatherfield, has seen serial killers, stunts, fires and sieges… not to mention affairs and catfights galore. But amongst the drama, the show isn't afraid to tackle hard-hitting subjects, using its platform to raise awareness for important causes. Soap at its finest, and TV history in the making. — Claire Crick 
17. Dallas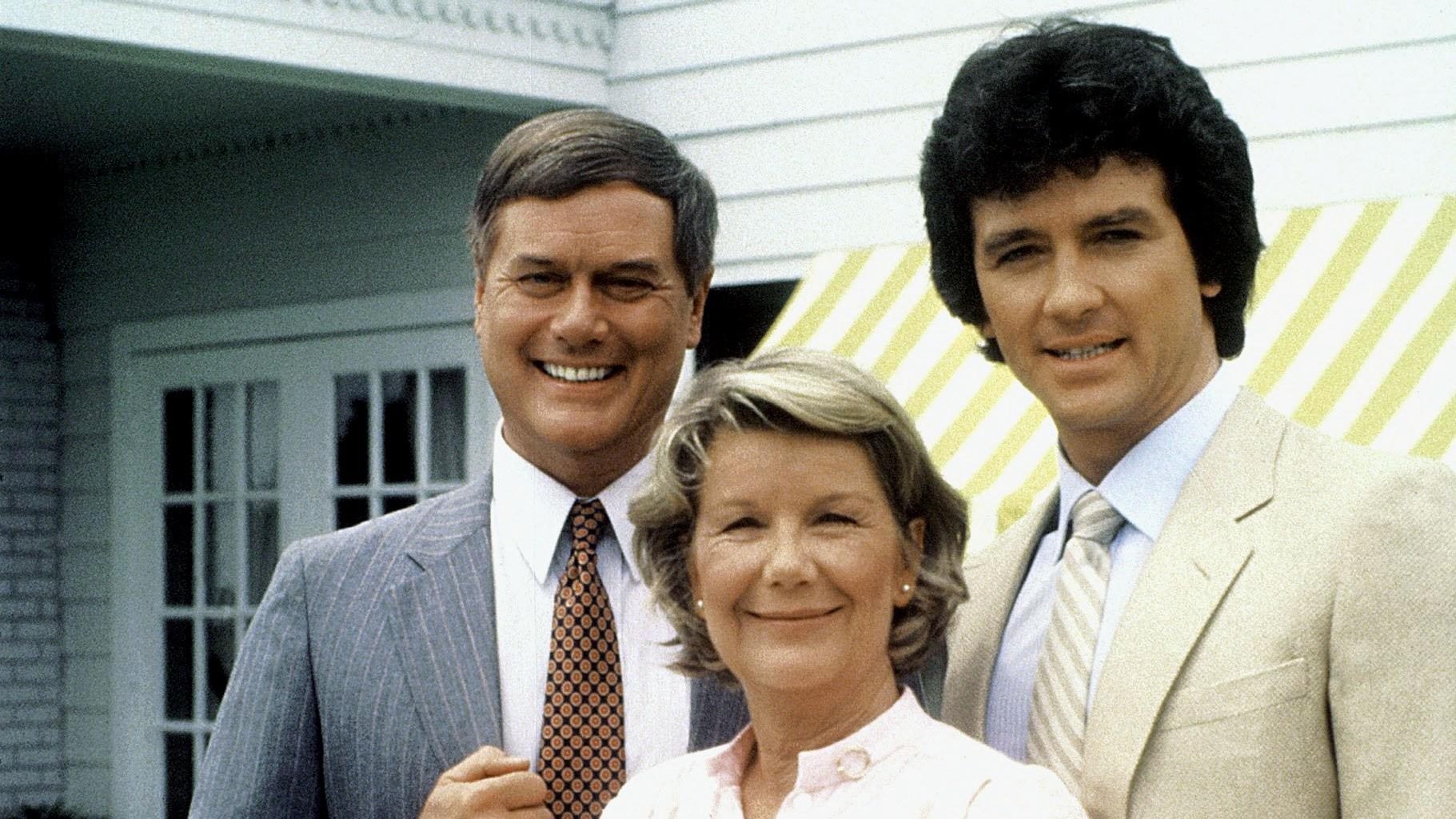 Dripping more poison than a rattlesnake, Texas oil man JR Ewing — played by the legendary Larry Hagman — backstabbed, bribed and bullied his way to mega-wealth. The Ewing family had more money than sense, but it didn't bring happiness. JR's wife Sue Ellen (Linda Gray) became a drunk thanks to her wayward husband's numerous affairs and he was insanely jealous of his better-looking and goody-two shoes younger brother Bobby (Patrick Duffy) who'd dared to marry Pamela (Victoria Principal), the sister of JR's biggest enemy Cliff Barnes. 
Forever trying to keep the family together of course was matriarch Miss Ellie (Barbara Bel Geddes) who forbade any oil-drilling on her beloved ranch. 
The show probably reached its peak in 1980 with the "Who Shot JR?" storyline, which became mega news around the world as viewers were served up with six suspects to choose from! — Nicholas Cannon
16. Star Trek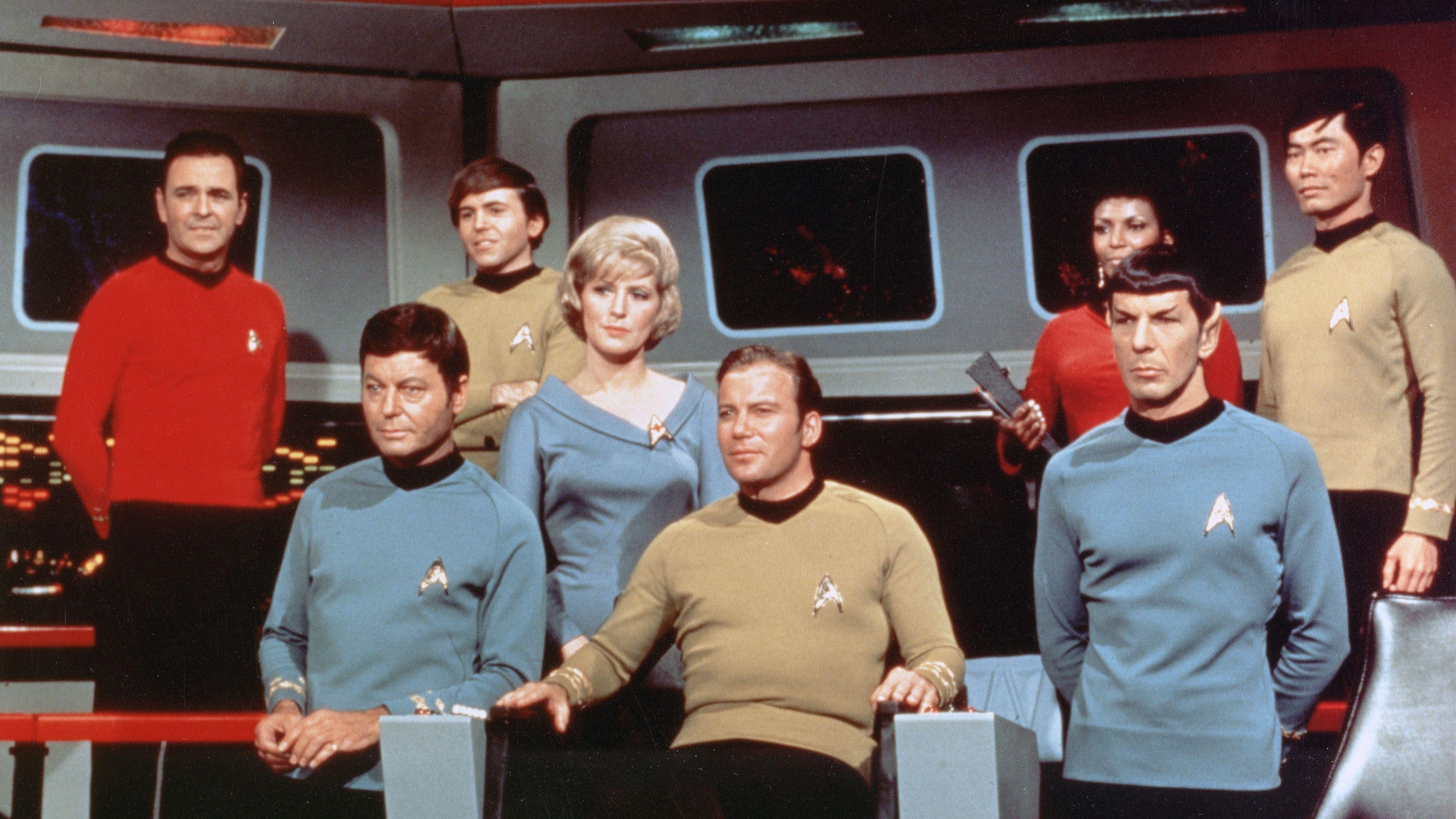 "Space: the final frontier. These are the voyages of the Starship Enterprise." In 1966 Gene Roddenberry's vision of the future included a beautifully diverse crew helming a starship exploring the vast reaches of space. 
Over the years, The Original Series led to feature films, Star Trek: The Next Generation, Deep Space Nine, Voyager and Enterprise. These days, the franchise is thriving on Paramount Plus with several new series, including Star Trek: Discovery, Star Trek: Picard and the animated series Star Trek: Lower Decks and Star Trek: Prodigy. 
Star Trek's longevity is due in large part to its optimistic outlook for the future and the hope that the future will be bright. — Sarabeth Pollock 
15. Seinfeld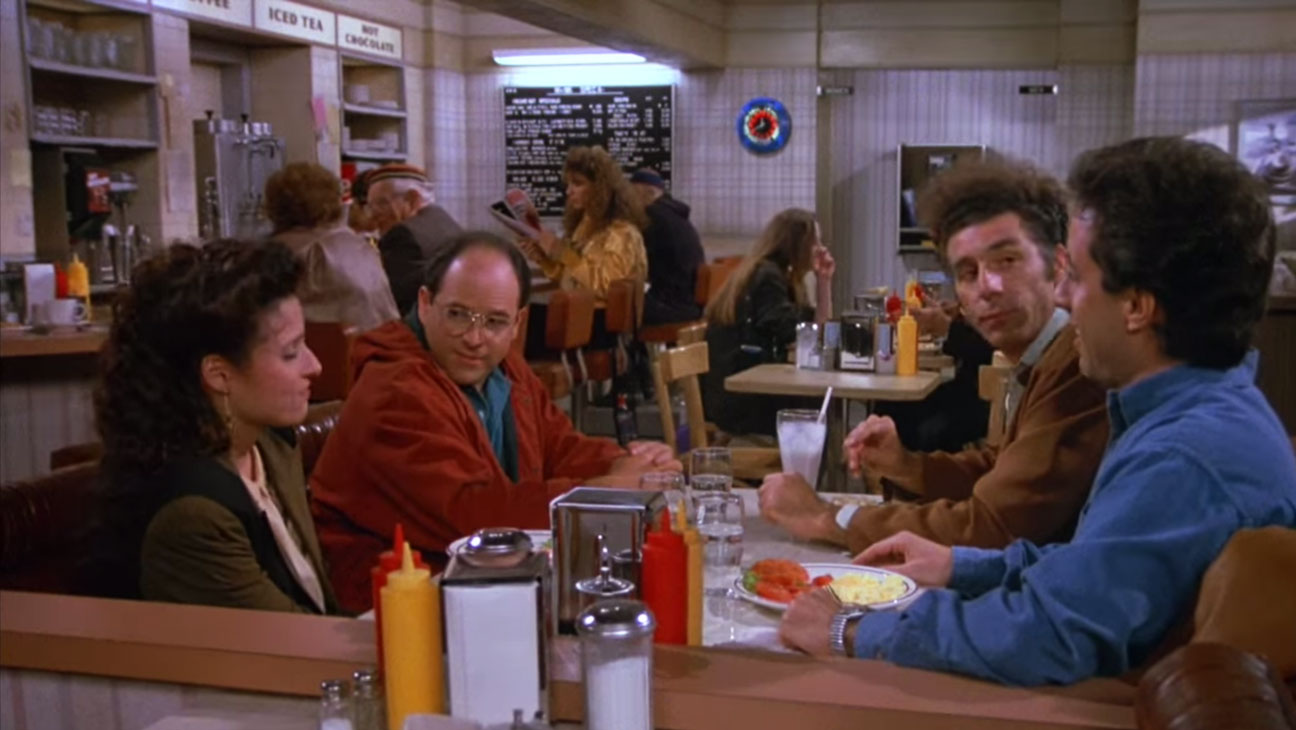 For a show supposedly about nothing, Seinfeld certainly had something, as evidenced by the love the series has to this day, even with its controversial finale (see, comedies can have this too, not just Game of Thrones). The pairing of Larry David and Jerry Seinfeld was a match made in comedy heaven, while the main quartet of Seinfeld, Julia Louis-Dreyfus, Jason Alexander and Michael Richards were gold. Throw in fantastic supporting and guest characters and you have yourself one of the greatest sitcoms ever made, with as many classic episodes and quotable lines as anything that has come before it or since. Heck, it even started its own holiday. — Michael Balderston 
14. Cheers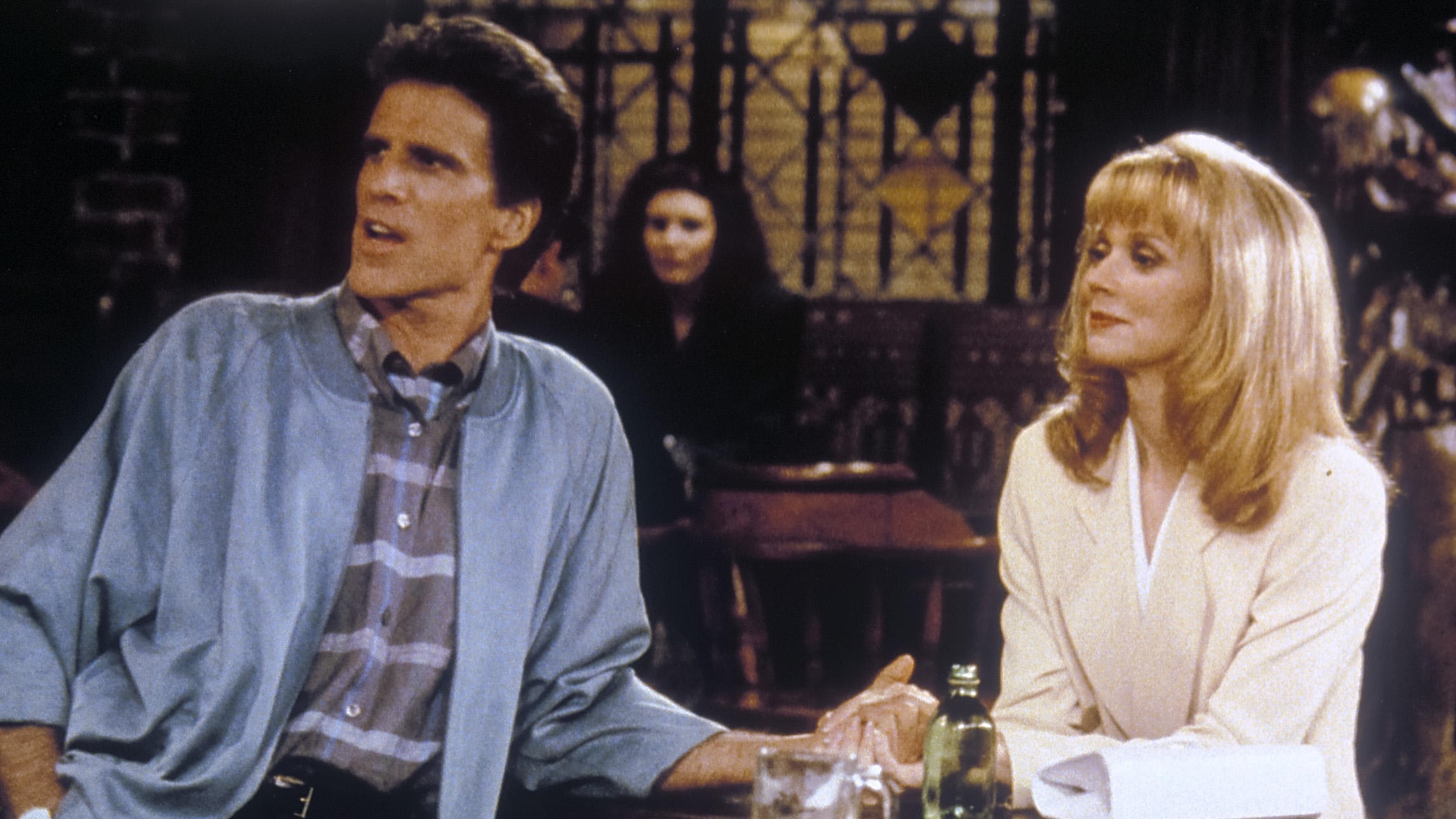 Cheers is a foundational point for many sitcoms that followed in its footsteps. Sometimes that's literal like Frasier, while for others it is more of an inspiration for certain elements — like the will they/won't they storylines of Friends; Sam and Diane predate Ross and Rachel. But beyond the influence it has had, it is an all-timer on its own merits.
Ted Danson, Rhea Perlman, John Ratzenberger, George Wendt, Shelley Long, Kelsey Grammer, Woody Harrelson, Kirstie Alley and more made the bar ("where everybody knows your name") a second home for many viewers. The show's record with awards is pretty historic too, as its 28 Emmys are the third most by any sitcom in TV history, including being nominated for Outstanding Comedy Series for each of its 11 seasons, winning four times. — Michael Balderston
13. Doctor Who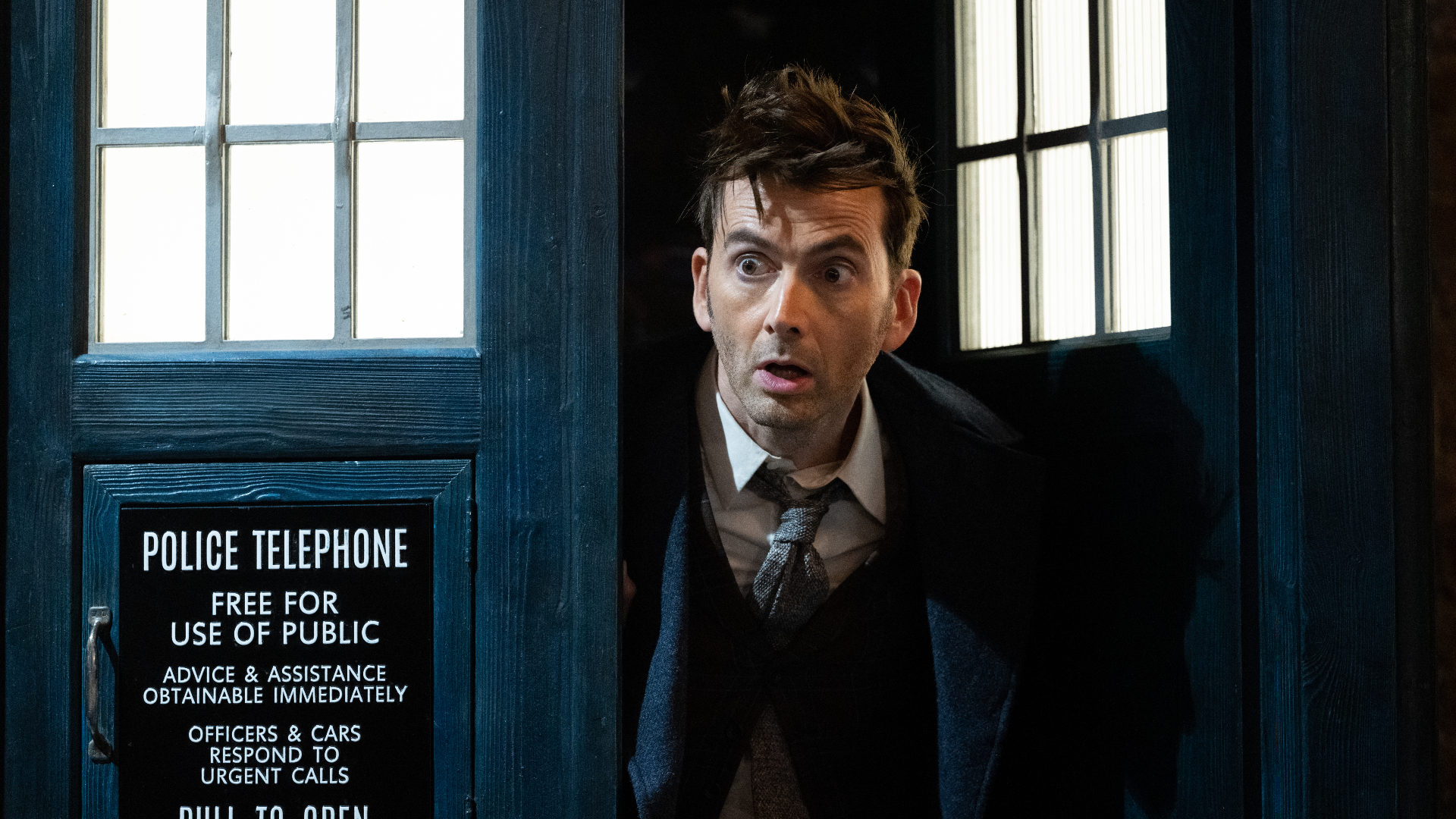 Summarizing a series that's about to mark its 60th anniversary is a pretty herculean task, but it's safe to say that Doctor Who has endured as an iconic part of British pop culture for so long for a reason! Over the years, we've laughed, we've cried and we've hidden behind the sofa from some of the Doctor's most fearsome foes as we've been taken along in the TARDIS on countless adventures throughout time and space, all the while watching the many Doctors defend the Earth from all manner of threats with aplomb. At its peak, Doctor Who is thrilling, hopeful and entertaining, and there's always something to look forward to as new enemies and new actors eventually step into the frame.  — Martin Shore
12. Only Fools and Horses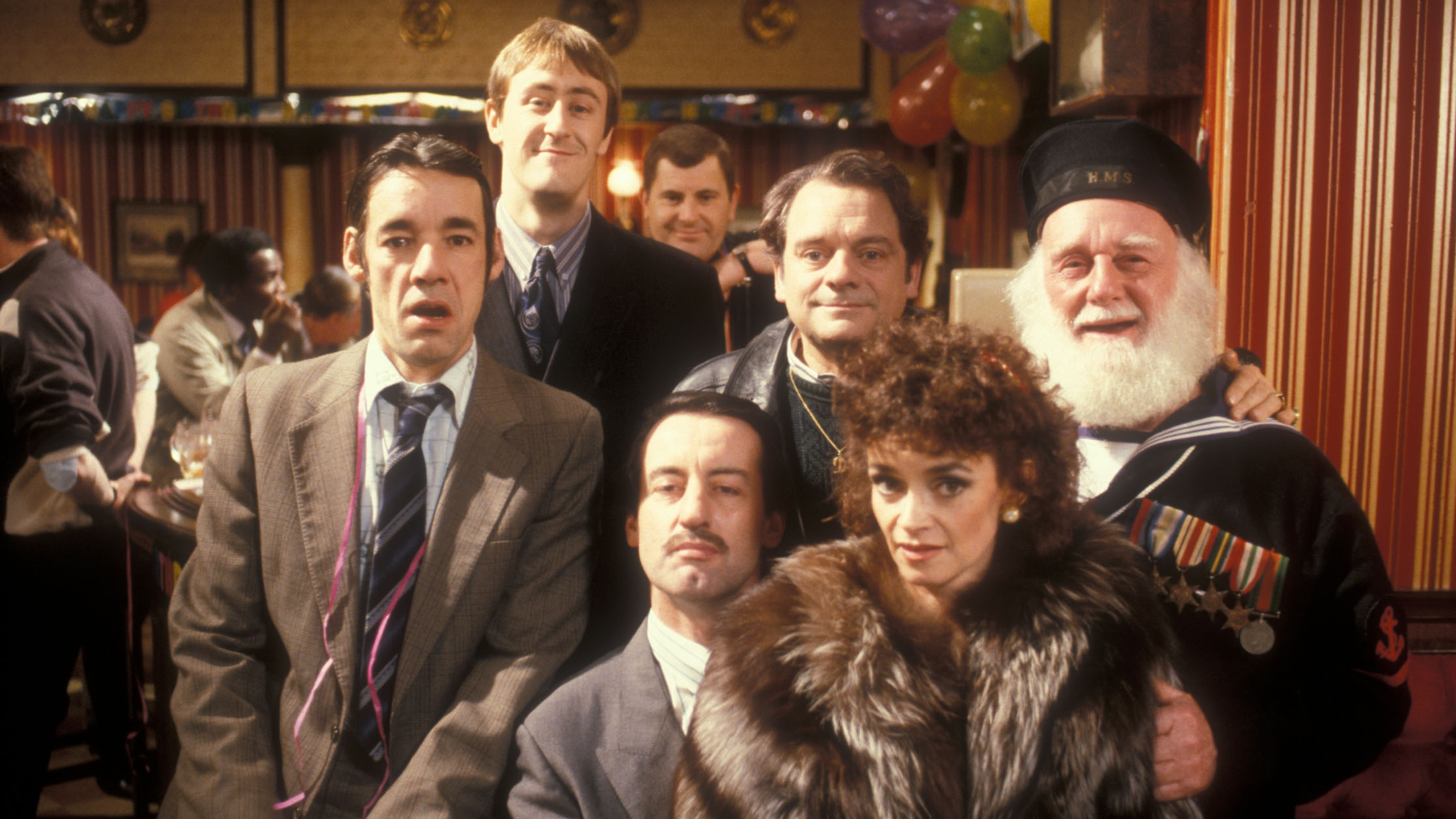 Only Fools and Horses, created by John Sullivan, went from almost being axed after one series to arguably becoming Britain's most loved sitcom. The beauty of Only Fools is that you really care about his characters, especially Del Boy (David Jason), Rodney (Nicholas Lyndhurst), Grandad (Lennard Pearce) and later, Uncle Albert (Buster Merryfield). It was, though, most importantly hugely funny. 
Even though you may have seen it a million times before, it's impossible not to laugh at Del falling through the bar. Or giggling at the countless times dopey Trigger greets Rodney with a friendly "Hello Dave." The fantastic supporting cast included Roger Lloyd Pack as Trigger and John Challis as Boycie. Lovely Jubbly! — David Hollingsworth
11. ER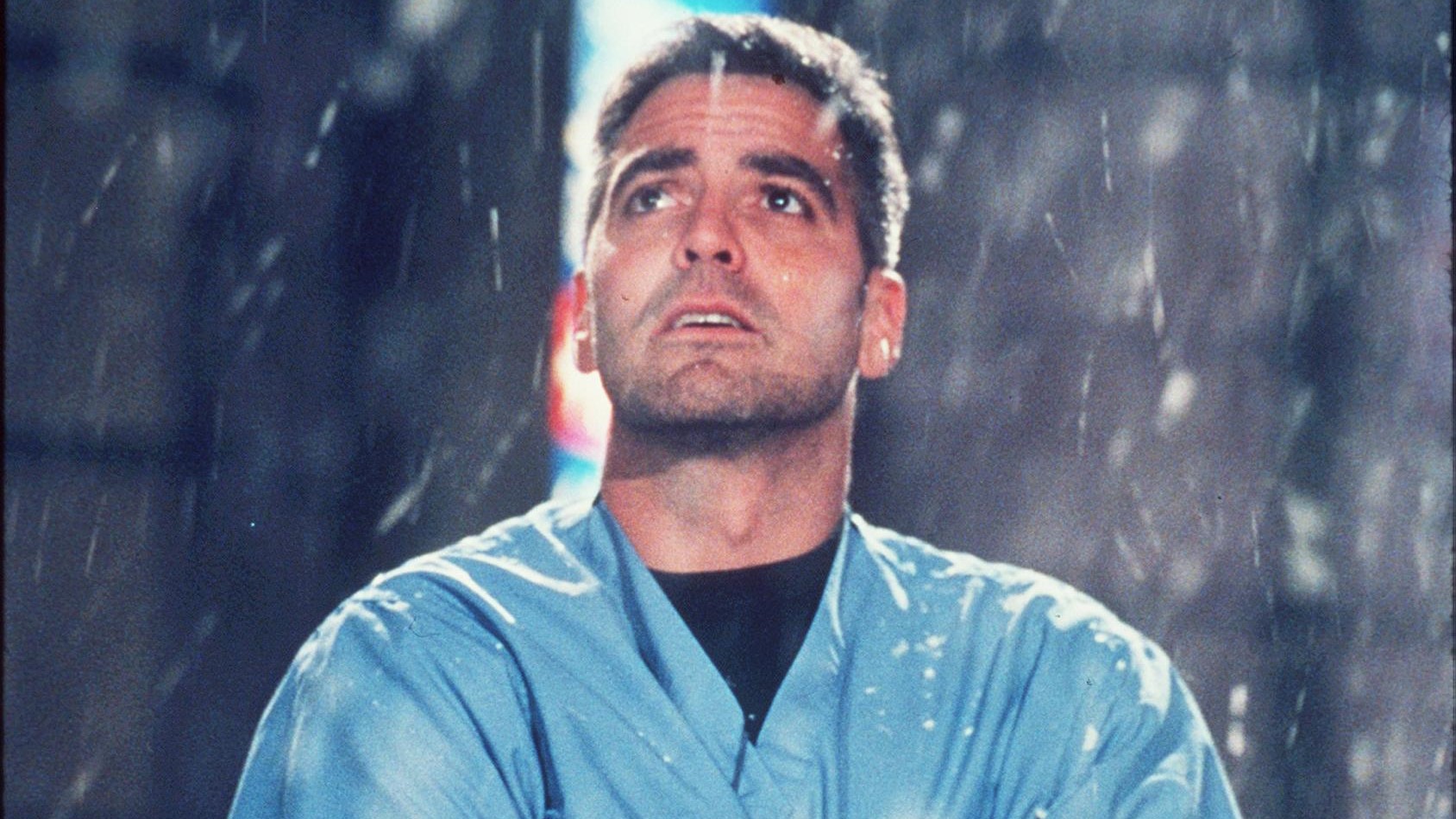 Before Grey's Anatomy and Chicago Med, there was ER. The Chicago-based hospital series was quite unique in its time, showing the personal struggles of doctors and nurses in and outside of the hospital, and it was a springboard for some big stars, notably George Clooney and Julianna Margulies. Perhaps even more impressive than the drama's 15 seasons are its 124 Emmy nominations. 
Now what also makes ER stand out from its previously mentioned successors, is that while there were certainly characters that shared close relationships, the writers made the distinction that the doctors and nurses were not this "family" unit as expressed at Grey Sloan Memorial in Grey's, which tends to read a bit more realistic. — Terrell Smith 
10-1
10. Downton Abbey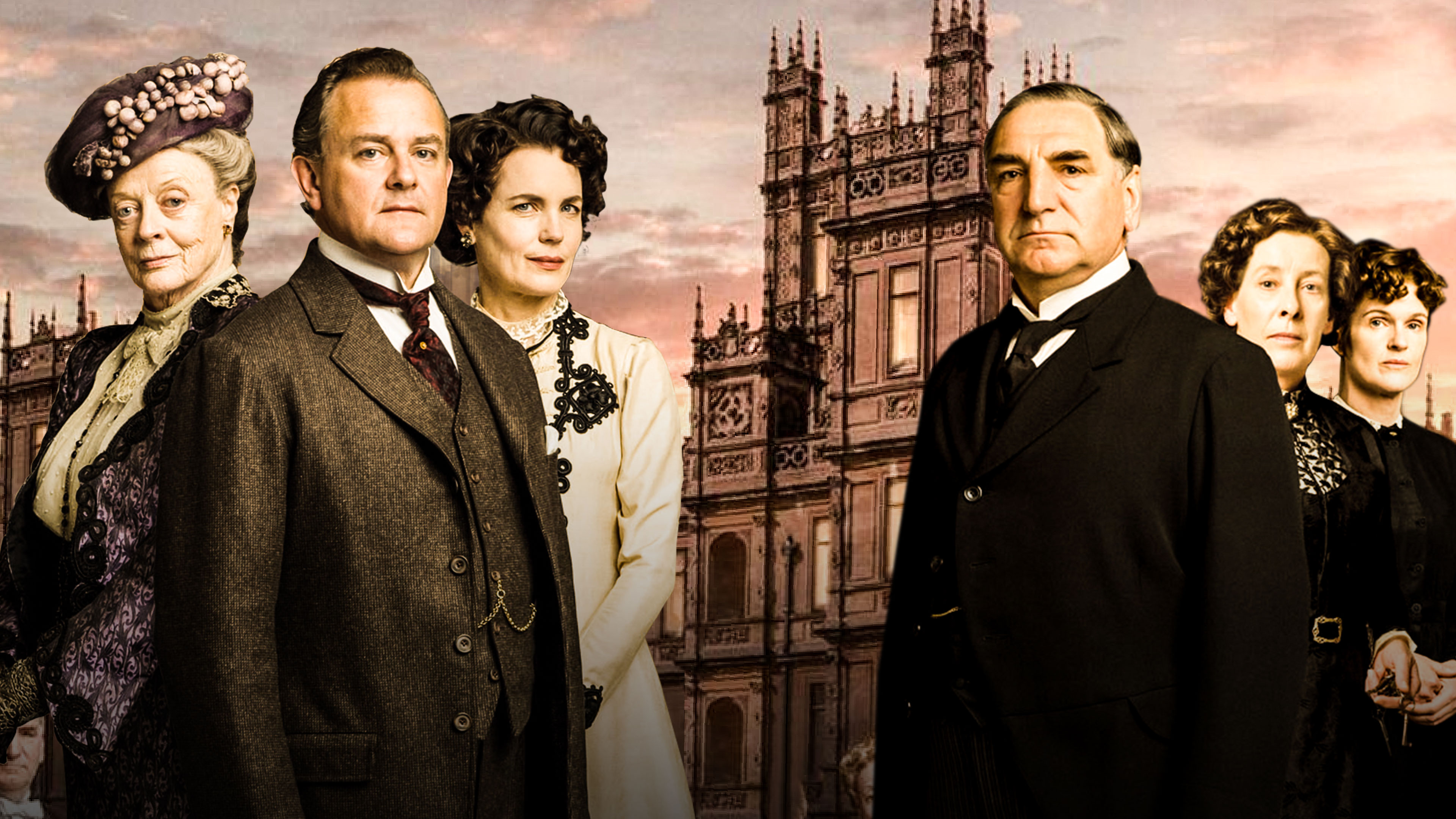 Downton Abbey has everything a period drama fan could want, beautiful English estates, fabulous costumes and more drama than any high-octane Hollywood movie. Created by Julian Fellowes in 2010, viewers quickly fell in love with the aristocratic Crawley family who live in the fictional Yorkshire estate of Downton Abbey, and their domestic servants, who, it turns out, had just as much drama going on in their lives than their employers. 
Throw in historical landmarks like Titanic sinking, the outbreak of World War One and the Spanish influenza pandemic, and you have got yourself a period drama that ran for six brilliant seasons and two movies. — Claire Crick 
9. Friends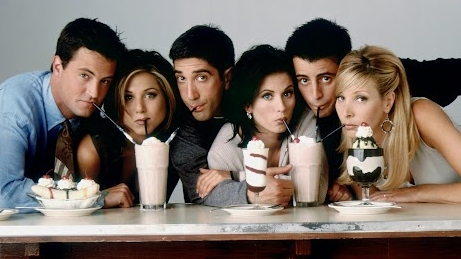 When a sitcom runs for an entire decade, you know it is going to stand the test of time. Even in an age where Netflix can launch one record-breaking drama after another, Friends can still hold its own almost 20 years after the last episode was made. 
The comedy, about six friends in New York who spend more time than they probably should drinking in a local coffee shop, is still as funny now as it was when the first episode aired, and fans love the fact they can dip into any season at random and pick up where they left off. Even in the days when some viewers think the show went off track slightly, it was still funny and fresh. It remains one of the best sitcoms to this day. — Claire Crick
8. M*A*S*H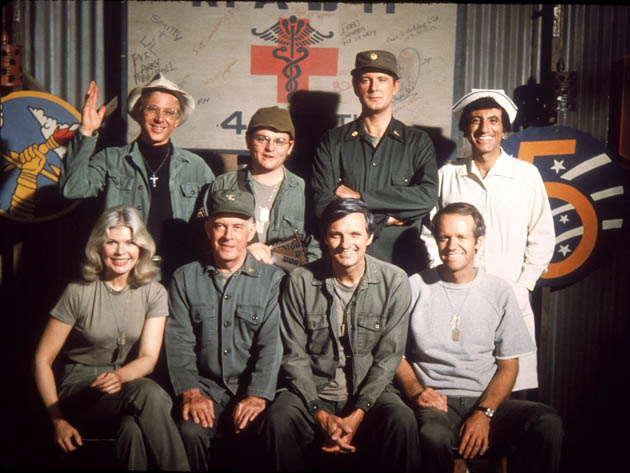 After 11 seasons and 14 Primetime Emmy wins, there's no question that M.A.S.H. has earned a spot in the top 10. The series brought humor and levity to a very realistic depiction of the Korean War. They didn't sugarcoat anything; while viewers hoped for happy endings, that's not always possible during wartime and the show managed to capture the reality that so many people faced. 
M.A.S.H. highlighted and humanized the difficult decisions the doctors and nurses were faced with every day, and unlike many shows it also featured a very true-to-life portrayal of the heroic nurses who worked tirelessly to care for patients. — Sarabeth Pollock 
7. The Wire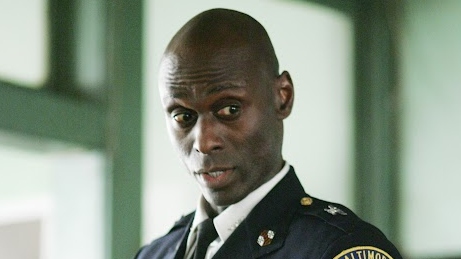 When David Simon first persuaded HBO to make The Wire over two decades ago, he told them it was a cop show, yet in truth, this tale is a sprawling ode to US dysfunction and decay. Drawn in a hail of bullets and captivating characters, this was a drama that delighted in subverting genres, with the decision to make fearless stick-up man and cult hero Omar homosexual a stirring example. 
Seen from various perspectives over the five series, the Baltimore drug trade was a world where reformers would be thwarted, villains would prosper and good people would be broken by the system.
Yet the quality was undeniable and with superb performances throughout, each scene felt like a mini-play that always landed, while adding more layers to this intricate masterpiece. — Sean Marland
6. Game of Thrones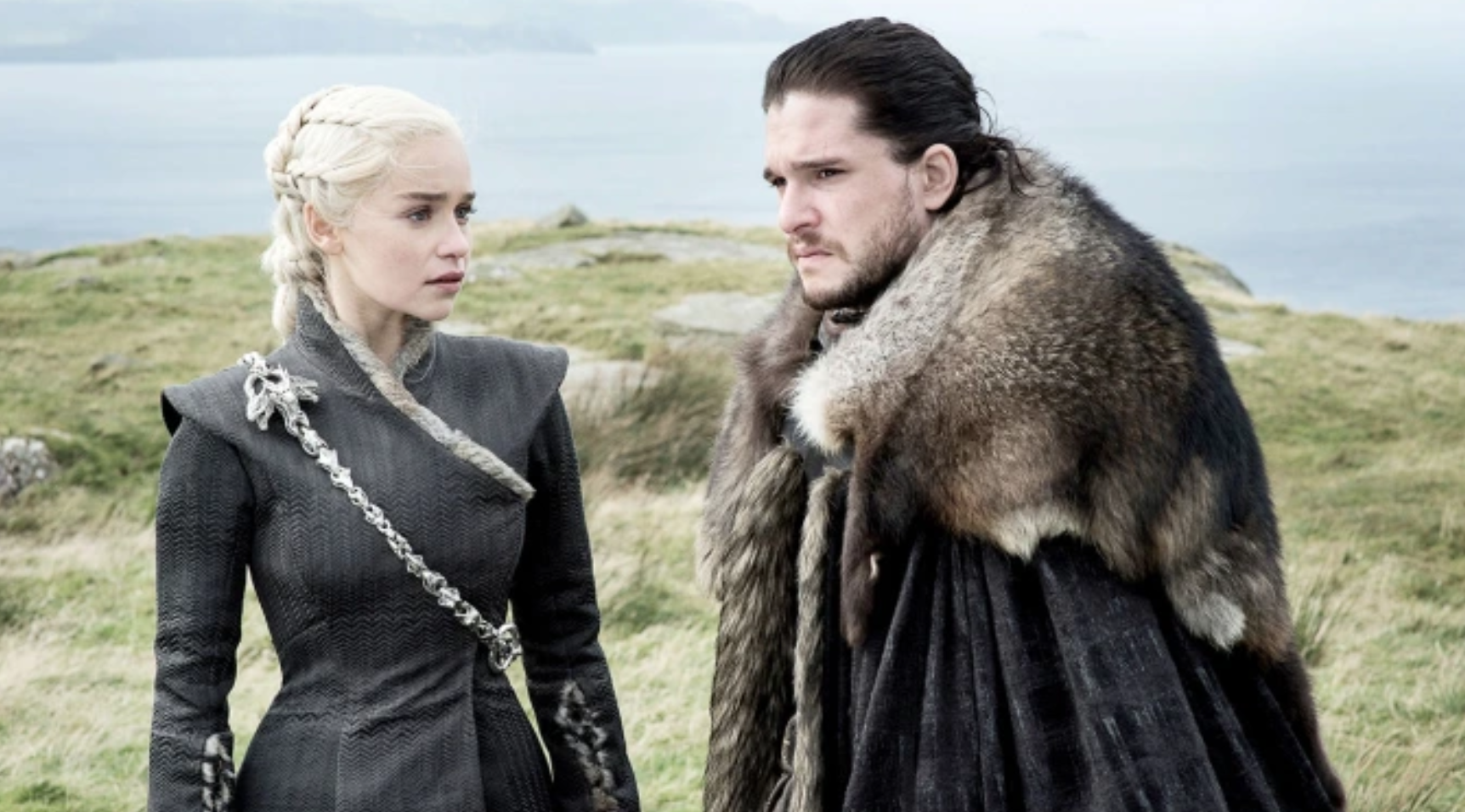 Say what you want about how Game of Thrones was eventually wrapped up, but at its peak, HBO's take on George R.R. Martin's fantasy saga was appointment television. Game of Thrones transported us to the fantasy realm of Westeros, a world divided into various warring factions and houses all vying for power following the death of its king. 
Over its eight seasons, the series brought us everything from tense political debates, shocking betrayals, characters we grew to love (and ones we'd often lose!), dragons and epic battle sequences. Brilliantly written and brought to life by a stellar cast, the HBO saga brought us into a volatile, lived-in world and spun an epic tale that captivated millions of viewers for so long. — Martin Shore
5. The Simpsons
Featuring an iconic theme tune, an array of celebrity guest stars and easily identifiable characters, The Simpsons has become one of the most influential cartoons of all time. At the time of writing, it's won 34 Primetime Emmy Awards and has spawned video games, board games and a feature-length movie. It doesn't look like it's stopping any time soon, either.
The titular Simpsons are your average dysfunctional family but the impact they've had on popular culture certainly shouldn't be overlooked. Whether it's laugh-out-loud satire, catchy songs, emotional moments (we're looking at you, "And Maggie Makes Three"), or its annual "Treehouse of Horror" specials, it's had everyone talking for the past 24 years. Even if you've never seen a single episode, you'll probably know a quote or catchphrase, proving just how great this series is.  — Lucy Buglass
4. The West Wing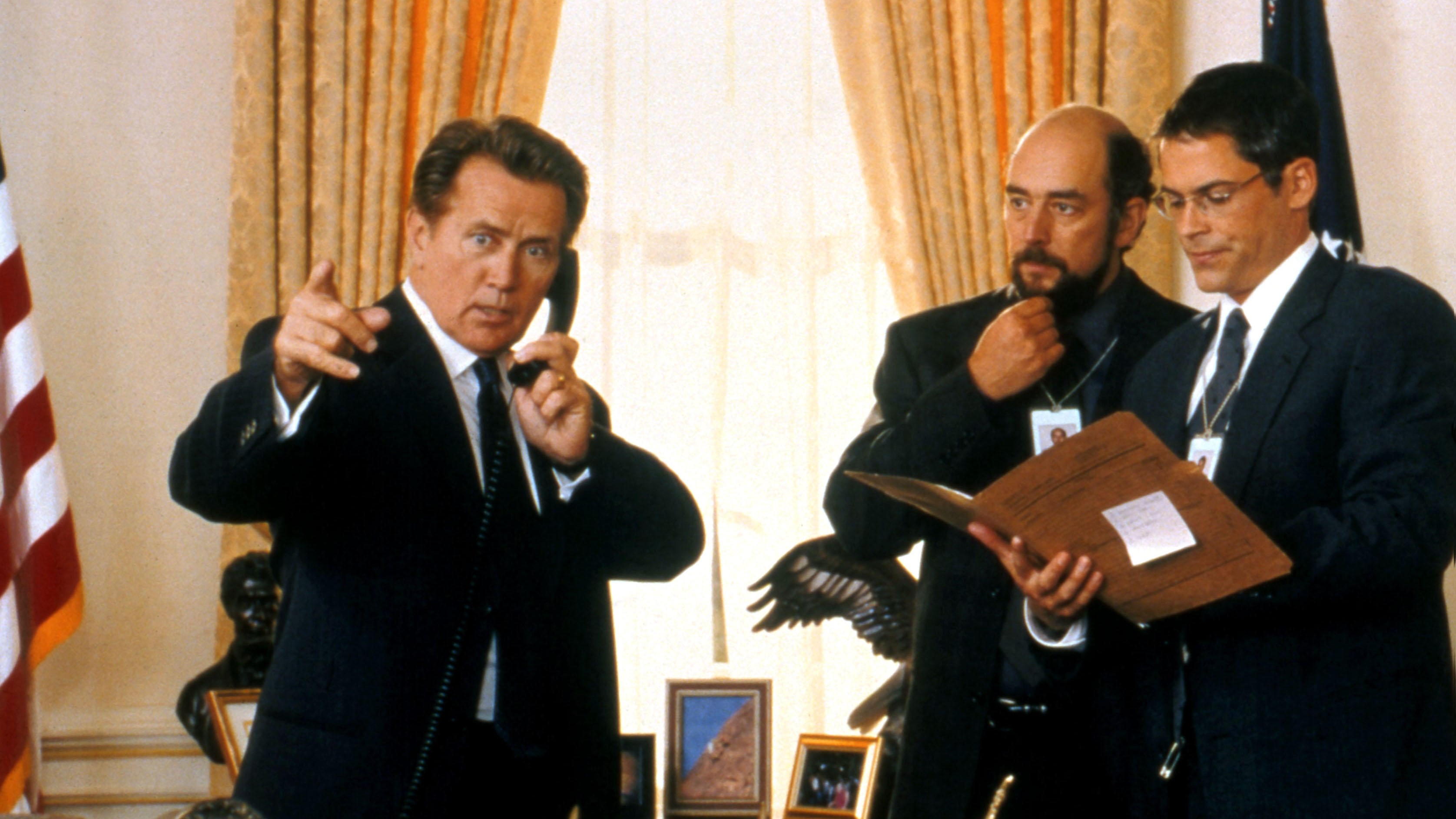 Out of all the shows that have graced a television screen, The West Wing arguably has the best dialogue of them all, courtesy of Aaron Sorkin. Whether it was the heartfelt speeches of President Bartlet (Martin Sheen) or the slightly awkward, yet always invigorating, fast-paced conversations from C. J. Cregg (Allison Janney), the character writing of the show had a way of hooking fans. 
West Wing is also special in that it talked about politics in a way that didn't feel divisive or polarizing, which was certainly no easy feat, even in the early 2000s. How could anyone not have fallen in love with TV President Bartlet? — Terrell Smith 
3. Breaking Bad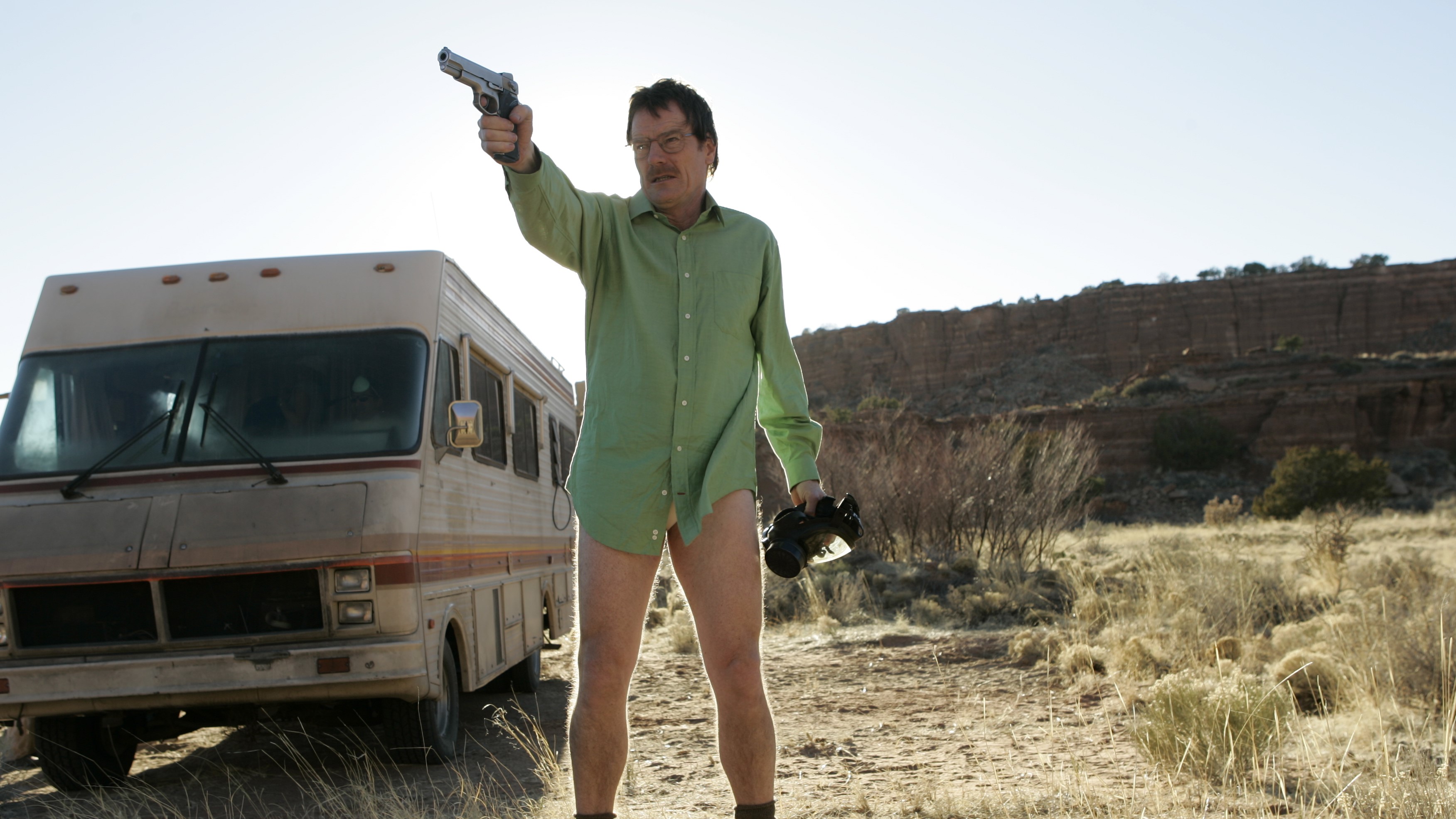 The story of a chemistry teacher who turns to cooking methamphetamines after a lung cancer diagnosis, Breaking Bad is rightly critically-acclaimed.
This character study blends crime drama and disturbing comedy as teacher Walter White descends into the criminal underworld, meeting accomplice Jesse Pinkman as well as a wide cast of other characters, all the while balancing his family and professional career.
One of the best-written shows of all time, Breaking Bad doesn't let its characters off the hook — every single decision they make has consequences, both intended and not — and the interplay between the characters' individual storylines often crosses over in tense ways. — Tom Bedford
2. The Sopranos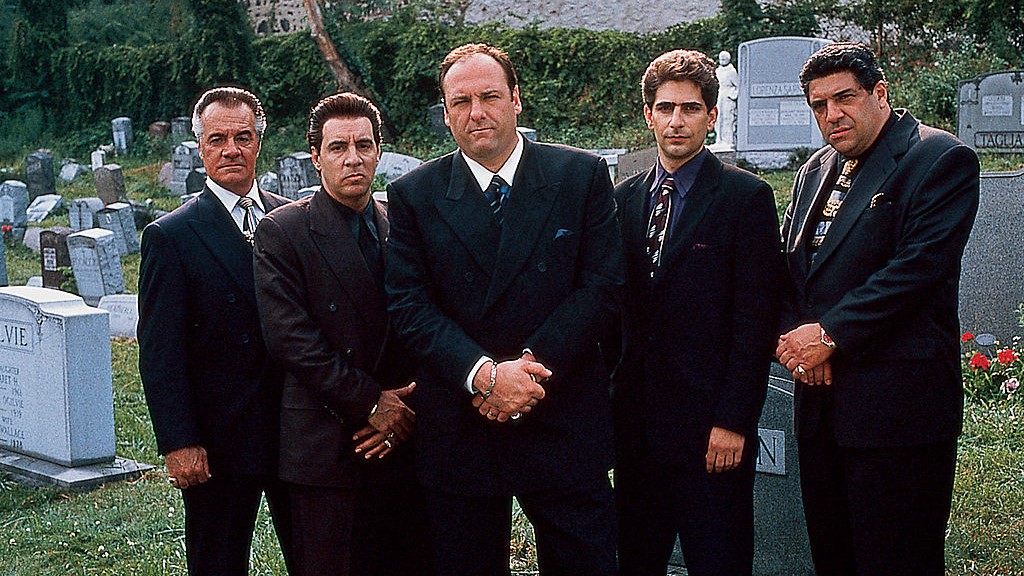 We're unlikely to see a show on the scale of The Sopranos ever again. The dark crime drama follows James Gandolfini's Tony Soprano as he ruled the New Jersey-based Italian mafia, yet managed the stress of operating in the underworld with the help of his psychiatrist Dr. Melfi (Lorraine Bracco). 
Part of the show's charm is that when it aired, it was unique in that it prompted viewers to actually root for the criminals in a television landscape full of police procedurals where the cops were the "good guys." Gandolfini's mobster was portrayed as a likable family man that happened to do some illegal things to take care of his loved ones (although he also struck fear in his enemies and employees with his ruthlessness).  
There is an argument to be made that the Tony Soprano character ushered the way for "bad guys" being humanized. After the premiere of The Sopranos, shows like Boardwalk Empire, Breaking Bad and Godfather of Harlem emerged as popular series. — Terrell Smith 
1. Mad Men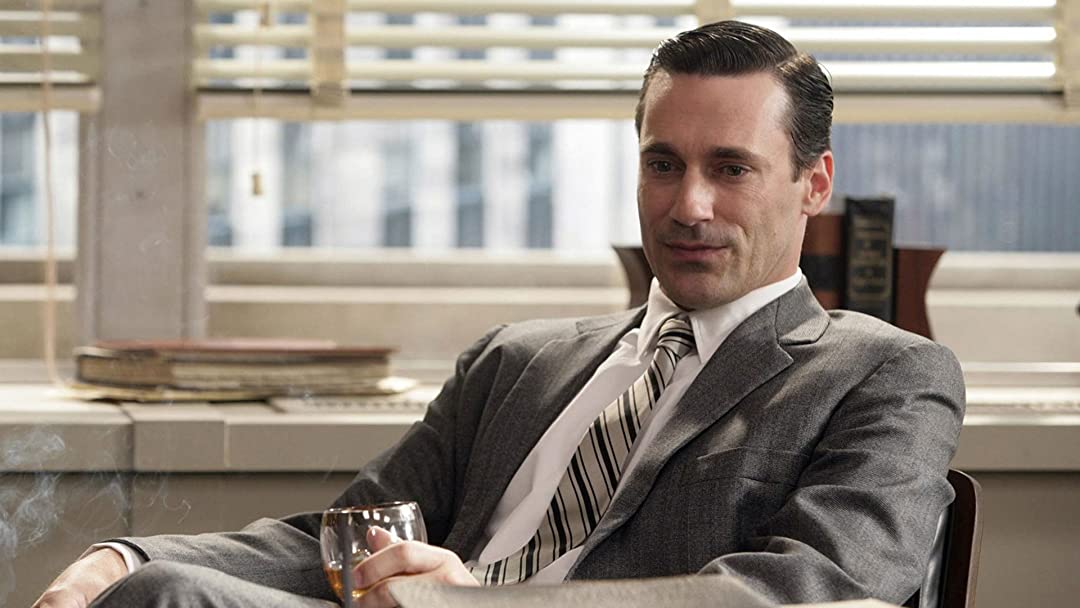 Topping The Sopranos was no easy task, but Matthew Weiner did exactly that with Mad Men. The almost-perfect drama charts a decade in the life of the Sterling Cooper ad agency on New York's Madison Avenue. Chiefly, the series focuses on its magnetic main man, Don Draper (a never better Jon Hamm), who has the veneer of being at the top of his game despite harboring a troublesome past and dealing with his own identity crisis. 
Don's far from the only standout, though, as Mad Men surrounds him with a group of masterfully written and equally memorable characters like Don's ambitious secretary-turned-copywriter, Peggy Olson (Elisabeth Moss), office manager Joan Holloway (Christina Hendricks) and his entitled, obnoxious junior, Pete Campbell (Vincent Kartheiser), among many others. 
Along with its compelling core characters, the series has stunning attention to detail, amazing costumes and great historical authenticity. It was also, at times, deeply funny. Mad Men feels richly composed and simply oozes style and class from start to finish. Oh, and what a title sequence! — Martin Shore