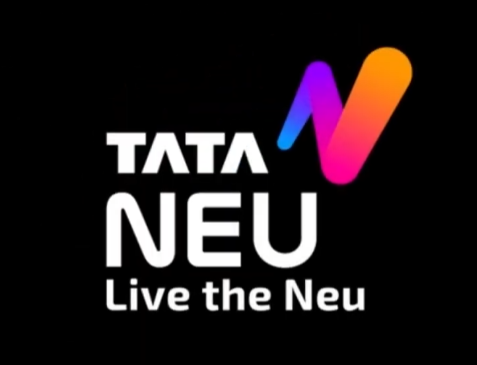 MUMBAI: MUMBAI: Tata Group's ambitious super app is expected to meet just half of the sales target in its debut year, forcing the sprawling Indian corporate to review its digital strategy, people familiar with the matter said.
Tata Digital Pvt's online platform, Tata Neu that went live in April, will see sales of about $4 billion in the year to March 31 compared with the $8 billion target set at the beginning of 2022, the people said, asking not to be named as the information is not public. The company, helmed by Chief Executive Officer Pratik Pal, is overhauling the strategy to scale up the business profitably, they said.
The underwhelming performance of a project that Tata Group Chairman Natarajan Chandrasekaran championed as the future of the $128 billion conglomerate shows the uphill task in taking on entrenched e-commerce rivals such as Amazon.com Inc and Walmart Inc's Flipkart. Tata Neu, India's first super app in the pipeline since at least mid-2020, was modeled on the lines of China's ubiquitous Alipay and WeChat but ran into technical glitches and customer complaints soon after its launch.
A spokesperson for Tata Group didn't respond to an email seeking comment.
The coffee-to-cars conglomerate, which acquired firms including e-grocer Bigbasket and e-pharmacy 1mg to bolster its e-commerce portfolio, has invested more than $2 billion in the past three years, one of the people said. But online sales at Croma — a Tata Group-owned retailer of electronic goods— and Bigbasket, which make up a majority of the Tata Digital's revenue, are expanding slower than projected, the person said.
Another person attributed the performance to the group's inability to raise cash from investors and fund its plans. The group will also recalibrate performance targets for Tata Neu that were set at the beginning of the year, according to the people familiar with the plans.
The pressure is on the Tata Group to get its super app on the right track before conglomerates led by Gautam Adani and Mukesh Ambani — Asia's two richest men — launch similar ventures. Adani told the Financial Times in an August interview that he wants his super app, due sometime this year, to be "the Ferrari of the digital world."
Tata Sons Pvt, the group's main holding company, explored bringing in financial or strategic investors, including global technology companies, to back the super app, Bloomberg reported in 2020. But prospective investors balked at the valuation sought for a business that was still in the making, some of the people said.
Rather than waiting for investors in Tata Digital, the group's new plan is to consider selling stakes in individual businesses that are part of this unit to fund their growth, one of the people said. Bigbasket may sell shares to the public within three years after securing $200 million in funding, its Chief Financial Officer, Vipul Parekh, told Bloomberg in December.