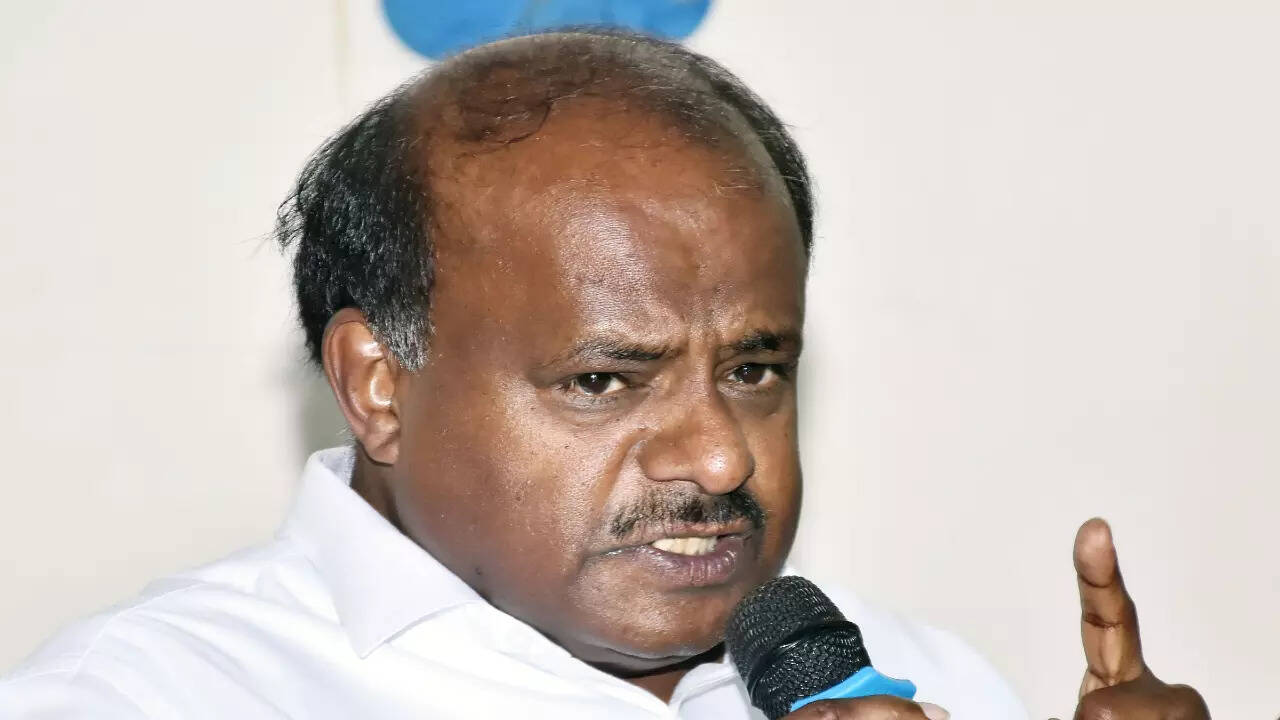 MYSURU: HD Kumaraswamy, JD(S) functionary and former chief minister, on Thursday urged chief minister Basavaraj Bommai to convene a meeting of religious leaders from different faiths to discuss communal issues in the state.
He said the government should then issue clear directions to the public on how to practise their faith, so that communal harmony would not be disturbed.
With a string of communal incidents in the state over the past month including a call to ban azaan, Kumaraswamy said: "The government should get top religious leaders from all faiths together including seers, maulvis and priests and take their suggestions on how best to practice their faiths without disturbing the social fabric. This will help maintain peace. "
Kumaraswamy claimed the state is witnessing a "systematic destruction of communal harmony" with "Congress lighting the fire and BJP pouring petrol on it".
Earlier in the day, he accused opposition leader Siddaramaiah of trying to implicate him in a scam and jail him. "When Siddaramaiah was the CM, he tried to rake up a case which was over 12 years old and tried to implicate me so that I could be jailed, even if it meant for only a day," he said.
He said the government should arrest former minister KS Eshwarappa if police have evidence that he abetted in contractor Santosh Patil's death by suicide. "I am not soft towards him [Eshwarappa]," he said.