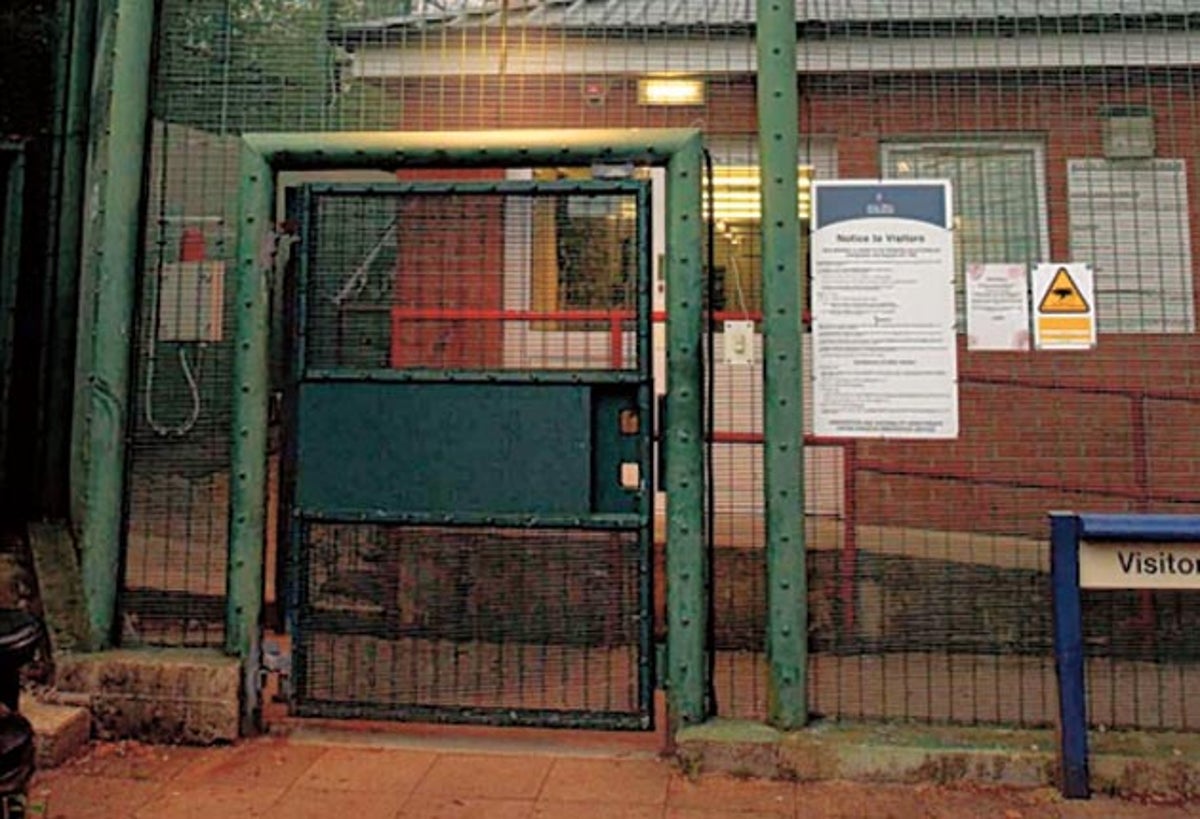 The UK has room to detain just 3,000 people under Rishi Sunak's small boats bill – less than a tenth of those who came across the Channel last year, The Independent can reveal.
Almost 46,000 people made the crossing in 2022 – with 1,300 arriving on a single day last summer – and internal Home Office estimates warn that the figure could rise to 56,000 this year.
However, even after two new immigration removal centres are opened there will still be little over 3,000 detention places, including just 98 reserved for women.
The entire capacity cannot be dedicated to small boat migrants, because places are also required for people being deported at the end of prison sentences or for immigration offences.
By the end of last year, almost 1,200 people were already being held in immigration detention, and the new military bases and barges being procured by the Home Office cannot be used as detention centres under current laws.
It is also unlawful to hold people in immigration detention unless they are being removed from the country within a "reasonable" period, meaning that the government will be forced to release small boat migrants without a concrete deportation plan.
Stephen Kinnock, Labour's shadow security minister, said that the figures "just further expose how much of a con this Tory plan really is".
"It will increase the soaring asylum backlog and increase hotel use, while taxpayers foot the bill," he told The Independent.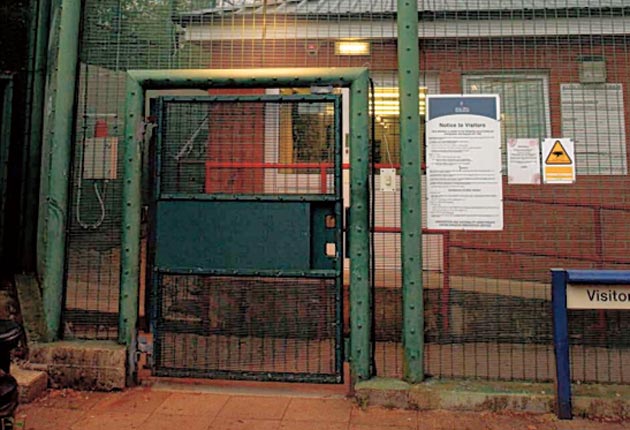 A Home Office tender for a £78m contract to "escort" asylum seekers to Rwanda and other countries says only 3,000 people in total can be held for deportation at one time.
The figure covers seven immigration removal centres, three residential short-term holding facilities, "pre-departure accommodation" and additional spaces including prisons and police stations across the UK.
Suella Braverman has said the government is increasing capacity with two new immigration removal centres, but that "clearly we are not building capacity to detain 40,000 people, nor do we need to".
"The aim of the bill is not to detain people but to swiftly remove them," she told parliament.
But a former Home Office civil servant said that without striking return agreements with more countries than just Albania and Rwanda, it will be impossible to swiftly deport significant numbers of people.
"To make the whole thing operational you have to be able to send people somewhere else quite quickly," he told The Independent.
"If you can't send them somewhere else you can't detain them, so you may not look at their asylum claim but they are still going to be here. Is that going to look like a success?"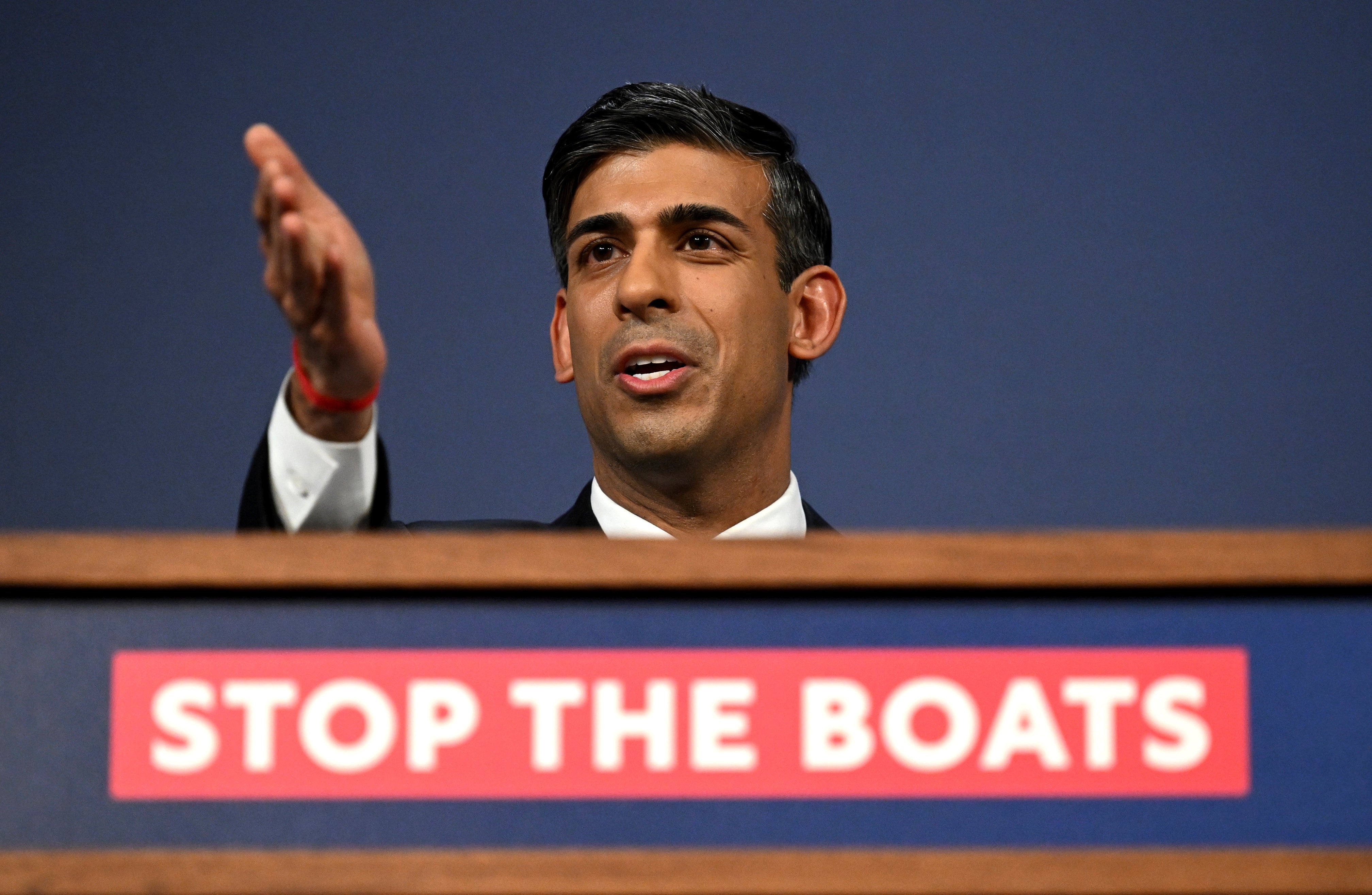 The Independent has seen internal communications from Home Office leaders admitting that "details of how the Illegal Migration Bill will be operationalised" had not been "worked through" when it was announced.
It will impose a legal duty on the home secretary to "make arrangements for the removal of anyone" arriving on a small boat.
"They will be detained and then promptly removed, either to their home country or a safe third country like Rwanda," says a Home Office document.
"The new detention powers will not be subject to the same statutory limitations as existing detention powers, to ensure the power can apply more widely."
Conservative MPs have been among those raising concerns about the potential detention of women, children and families, and a report published in September by the immigration watchdog showed a lack of specialist places.
It recorded only 98 places for women in existing immigration removal centres, and none for children or families.
The Refugee Council has estimated that at least 10,728 extra spaces would be needed to achieve the Illegal Migration Bill's aim of detaining all small boat migrants for 28 days before they can apply for bail.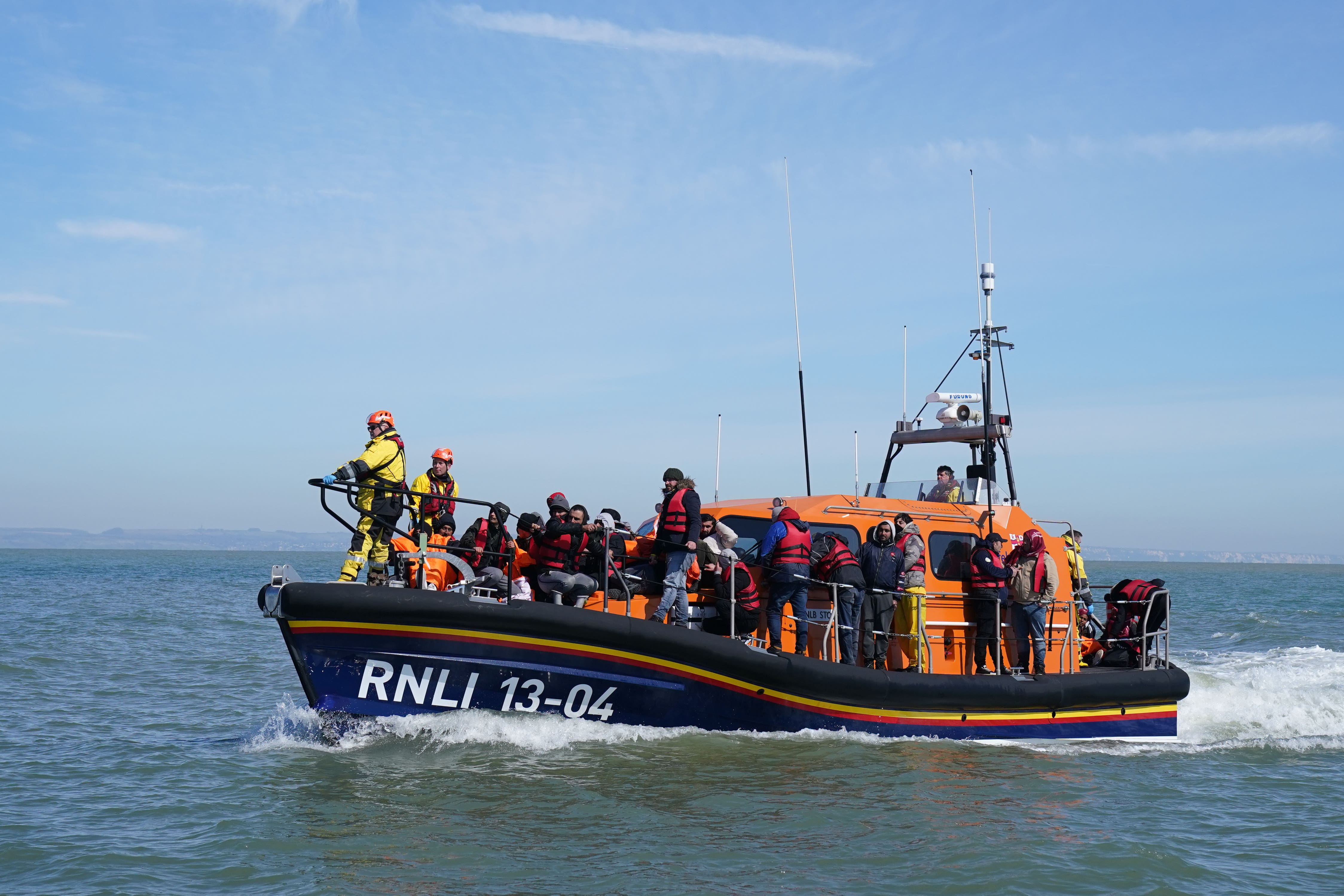 The charity's head of campaigns, Mark Davies, said: "Instead of spending billions to lock up people in desperate need of sanctuary and a chance to rebuild their lives, the government should focus on creating safe and orderly routes for refugees to reach the UK."
Clare Moseley, the founder of Care4Calais, called the proposals "unworkable, barbaric and pointless".
"The Illegal Migration Bill will trap possibly hundreds of thousands of people not only in indefinite detention but in a system where their asylum claims will not be resolved, they will be dependent on the state and their human rights will be ignored," she said.
The Joint Council for the Welfare of Immigrants warned that the government was creating "indefinite legal limbo".
Policy and advocacy manager Caitlin Boswell said: "These figures are just another example of this government's illogical cruelty towards people seeking safety. Their plans are not simply unworkable, but will have a real, devastating impact on the lives of people seeking refuge in this country."
The Home Office said that when new detention centres open at Campsfield, in Oxfordshire, and Haslar, in Hampshire, capacity will pass 3,000 places.
A spokesperson added: "The whole point of the Illegal Migration Bill is to have a deterrent effect so that when it's operational, people don't come here illegally. We will remove people swiftly to their home country or a safe third country, not keep unnecessary numbers waiting in detention.
"We are absolutely committed to making this legislation work and finding further solutions to scale up our detention capacity, including through two new sites which can hold an additional 1,000 men."