Sub-saharan Africa 'just at the start' of its coronavirus outbreak, UK aid department warns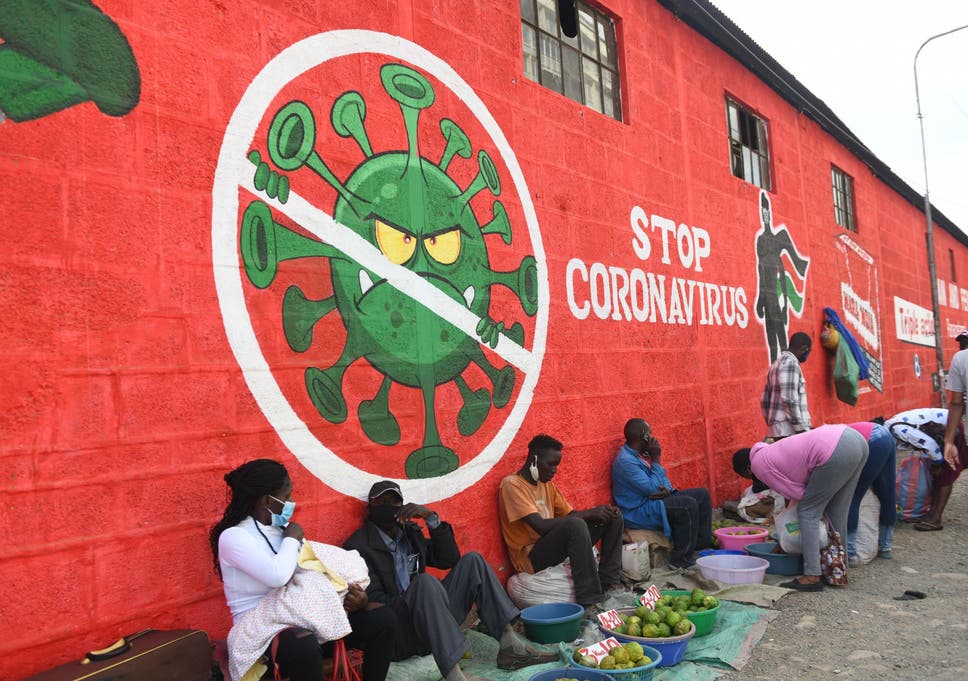 Many developing countries, including those in sub-Saharan Africa are "just at the start" of their Covid-19 outbreaks, the Department for International Development has warned.
Giving evidence to MPs on Monday Dr Charlotte Watts, the department's chief scientific advisor, said an "extremely concerning situation" was unfolding across large parts of the developing world.
"We are seeing rapid increases across Asia, south America and sub-saharan Africa, so this is happening in multiple geographies," she told the international development committee when asked about infections.
"We're expecting the rate of increase to keep going in the next few months and particularly as a lot of countries lift their lockdown measures because of the economic pressures and sustaining those."
Dr Watts said estimated by the London School of Hygiene and Tropical Medicine and Imperial College London supported by the department estimated that Covid-19 infections would peak in the next two to three months in parts of Africa.
"What they estimate with Sub-Sarahan Africa is that about ten per cent of cases are being reported, and we're likely to see peaks in the next two to three months," she told MPs.
"In practice its quite hard to predict when exactly because in each country it's very dependent on the actions each country is taking and also context factors like the density people live in and the extent to which they are able to reduce transmission risk through changing their own actions."
She added: "I think we're at a very dangerous time in term of the impacts that might play out and at a time when if anything we're starting to take our attention off Covid slightly and feeling like we can relax activity. Sub-Saharan Africa is behind and I think we're just at the start of their outbreak, we think in that continent."
Many African countries are moving to open their airspace to encourage tourism in a bid to stave off further economic damage, even as cases climb.
The World Health Organisation warned as far back as April that Africa could become the next epicentre of the outbreak and the the pandemic would kill at least 300,000 people on the continent and push nearly 30 million into poverty.
The Department for International Development faces being merged with the UK's Foreign Office, the first time since 1997 the British government has not had a separate aid department.