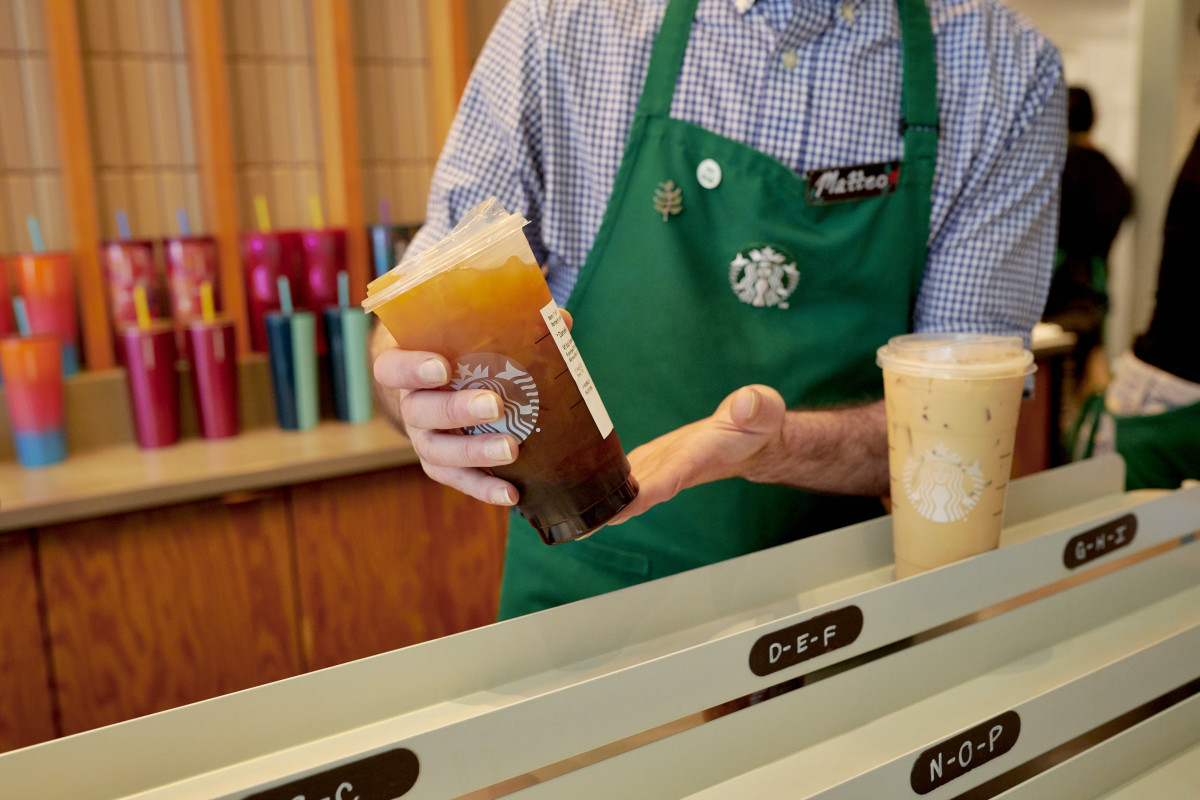 If you are a busy commuter, a traveler, or a person in a rush from time to time, one of the most miraculous modern conveniences in a suburban or metropolitan area is a Starbucks run. 
The Seattle coffee-bar chain is so beloved because the quality is consistent and reliable. Sure, you can go out of your way to try to find an independent cafe or roaster, but they're much fewer and farther between, and the quality can vary immensely. 
DON'T MISS: Sick of pumpkin spice? Here's a sneak peek of Starbucks new winter menu
This is just one of the reasons that there's a Starbucks (SBUX) -) on every city corner. The international chain has scaled efficiency and mass appeal. And in the process it's managed to push out a lot of the competition. 
To the average customer who waits, say, 2 to 10 minutes for a drink, Starbucks seems to operate like a well-oiled machine, cranking out orders and running through high-demand times like the trains at Grand Central Station. 
Behind the scenes, though, Starbucks baristas tell a very different story. 
For its part, Starbucks corporate is acutely aware that wait times have grown since the stores reopened postpandemic. 
Long lines can make the experience chaotic for the consumer and crushing for the baristas. Starbucks famously offers a great deal of customization for every order, and complicated demands plus high foot traffic equals a rough shift for anyone in the green apron.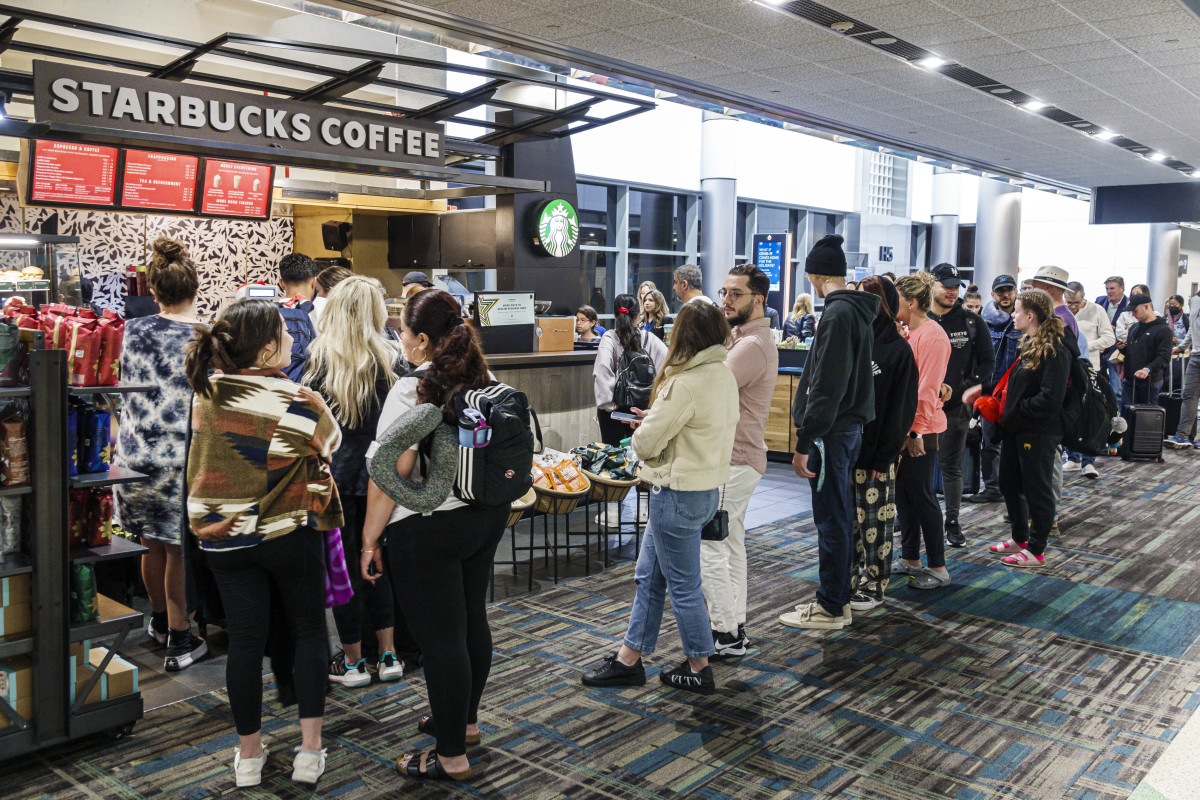 Barista troubles spell lag and frustration in cafes
Being a barista at Starbucks right now can feel like a thankless job. In 2022, fully a quarter (25%) of Starbucks baristas quit their jobs within three months, compared with just 10% before the pandemic. One reason may be the complicated orders that Starbucks so proudly touts. Another may be simpler: those pesky plastic lids. 
A Starbucks barista and TikTok user, @emmalaflair, posted a video of herself struggling with a plastic cup and accompanying lid, venting her frustration with the attachments. 
"This is our plea to Starbucks to make the tall dome lids differently," she said as she filled a plastic cup with whipped toppings and the makings for a Frappuccino frozen beverage. "Because they don't work, and we're just going to show you how many baristas it takes to put a dome lid on a Frappuccino."
She then recruits a peer barista to struggle with the plastic lid, explaining that it bends and needs to be folded, then breaks, requiring them to get a new plastic lid. 
View the original article to see embedded media.
The video has now been viewed more than half a million times and received over 4,000 comments. 
Other TikTok users chimed in with similar complaints and allegations against the plastic lids. 
"and ppl wonder why the drinks take so long…. like 20% of the lids work," one user wrote. 
"THIS I get so close to throwing Frappuccinos across the kiosk," another said. 
"and then the lids also just pop off easily like," another wrote. 
"meanwhile i'm trying to get a 45 second average drive thru time...STARBUCKS PLEASE," one pleaded.
Starbucks is moving to reusables
Starbucks seems aware of the issue. It's been working to transition its single-use cups to reusables, considering it the Holy Grail, a goal for both waste mitigation and problem solving.   
"Our vision for the cup of the future — and our Holy Grail, if you will — is that the cup still has the iconic symbol on it. It's just as a reusable cup," Starbucks's sustainability head, Michael Kobori, said in September.
In 2008, the cafe said that by 2015 it wanted every single one of its cups to be either recyclable or reusable. Clearly, that hasn't happened. Only 1.2% of its cups sold in 2022 were reusable or recyclable. 
Action Alerts PLUS offers expert portfolio guidance to help you make informed investing decisions. Sign up now.