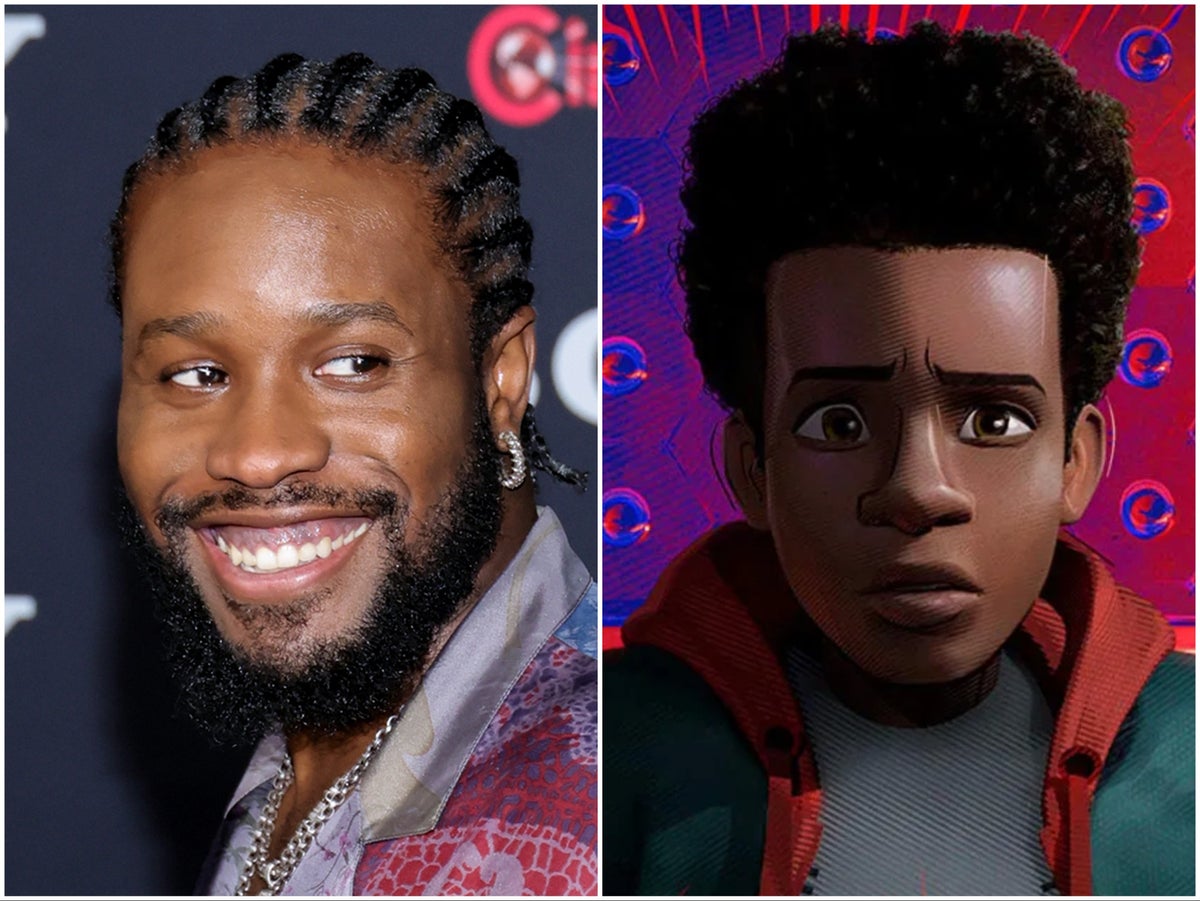 Shameik Moore has responded to the "haters" who don't think he should play the live-action Miles Morales.
Moore voices the superhero character in Sony's animated Spider-Verse films, Spider-Man: Into the Spider-Verse and the sequel Spider-Man: Across the Spider-Verse.
Following rumours of a live-action version of the character makng his debut, Moore was asked in a new interview who he'd pick for the role. He told The Hook he "only had one" choice, confirming: "Yeah, it's me."
Moore went on: "I can't really say much else. I think whoever gets the opportunity to play Miles Morales has a large responsbility on their shoulders. I think people would expect an iconic performance to follow these three films." (The actor will voice Morales once more in trilogy-closer Spider-Man: Beyond the Spider-Verse in 2024.)
However, some fans were quick to point out that it might not necessarily work to have Moore play Morales considering the character is a teenage schookid, and the actor is 28.
"I think at this juncture he might be too old," one person teplied, with another adding: "It needs to be someone younger."
In addition to this, Moore has been trolled by a contingent of Twitter users, to which he replied: "I didn't realise y'all were haters like this lol." In a follow-up post, he said: "Let me just post and leave."
Since this, Moore has been supported by fans urging him not to let the negative comments get to him.

Across the Spider-Verse is receiving huge acclaim and box office success – but some viewers were left frustrated by the film's ending.
Other actors to have played Spider-Man include Tobey Maguire, Andrew Garfield and Tom Holland.
Holland, the current live-action iteration of Peter Parker, has announced a year-long break from acting due to the demands of new Apple TV+ series The Crowded Room, which begins Friday (9 June).