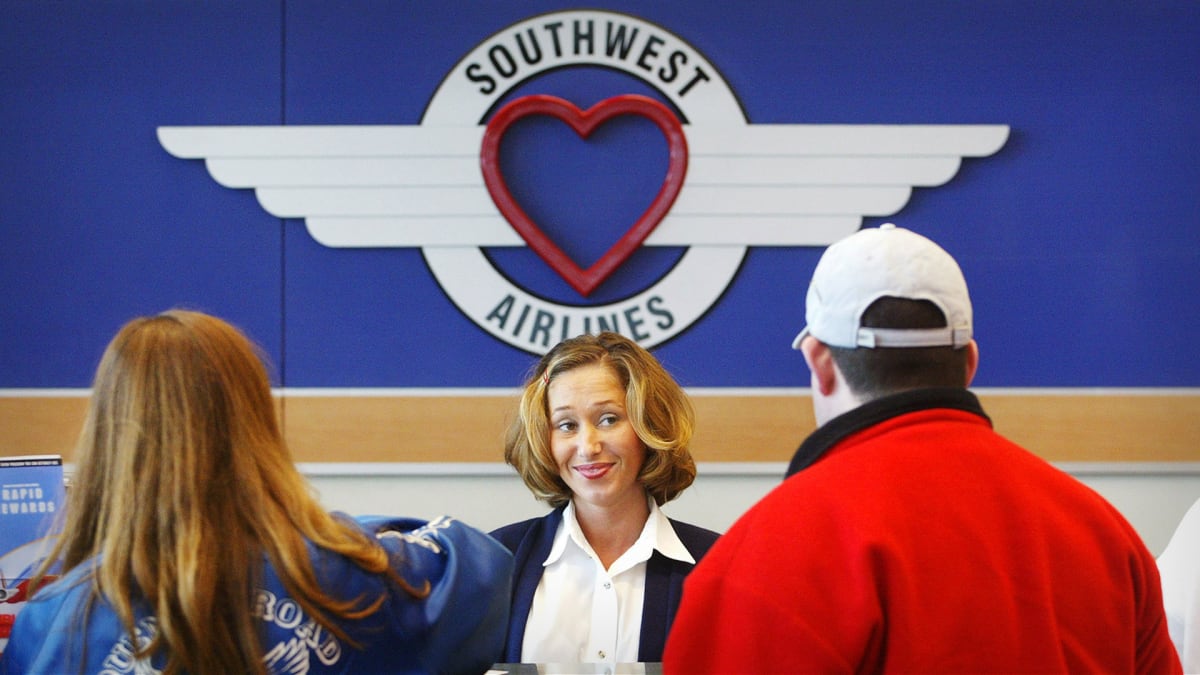 Relationships are hard, and we all make mistakes.
Who amongst us hasn't realized too late that they were neglecting that special someone, and were taking the best thing that ever happened to them for granted? 
Or alternately, who hasn't felt the cruel sting of rejection, or been dumped out of nowhere…only to have that no good scoundrel slide into their DMs months later, after you're finally ready to move on? It's annoying as it is predictable, because love will drive everyone insane at some point.
Fortunately, from the 1975's "Someone Else,' to Haim's "Want You Back" to Adele's "To Make You Feel My Love" the pop songbook is filled with selections for the times when you realize what a mistake you have made, and the realization that if you don't get your act together and make things right, someone else will come along and sweep your former flame off their feet. 
While we don't know the listening habits of Southwest (LUV) CEO Bob Jordan, we do know that he has a lot of explaining to do, and that familiarizing himself with the finer points of the Haim sister's playbook would not be a bad place for him to start as tries to woo back the public at large.
Southwest Wants You Back
Let's dispense with the pleasantries and call it for what it is: Southwest totally screwed up over the holidays. Just completely ate it. It was tough to watch, if we're being honest.
After getting hit with a massive winter storm, Southwest began canceling or massively delaying flights, including nearly 75% (or 4,000 domestic flights) on the day after Christmas alone. As the week between Christmas and New Year's went on, more than 16,700 flights were affected, which could end up costing Southwest $825 million, at least.
But while every airline was hurt by the storm, Southwest completely collapsed under the pressure, thanks to a combination of staff shortages, a lack of pilots and a massively outdated scheduling software that, employees allege, "is simply not up to the task of efficiently scheduling staffing."
What has been especially galling for both employees and the people who found themselves stranded at the airport, is that Southwest's workers knew about the problem (and have alleged that management was well aware of the issue as well) and have been picketing to bring attention to the problem. 
But employees and critics allege that Southwest's management have been reluctant to spend the money necessary to hire enough pilots to make up for everyone who retired early or took a buyout during the pandemic, or to update the scheduling software, and have chosen instead to pay themselves large bonuses and pay shareholder dividends.
So now everyone knows the fiasco was completely avoidable, and Southwest's management is entirely to blame for countless ruined holidays. That's the sort of screw-up that doesn't go away quietly, and that could convince a potential customer to choose literally anyone else over the company once known for having the best customer service in the industry.
In response, Southwest CEO Robert Jordan got down on one knee to apologize, cranked up Mariah Carey's "We Belong Together," and begged customers' forgiveness, vowing that this will never happen again. 
We're kidding, of course, though that would all be a good start for Jordan, who has a lot of work ahead of him.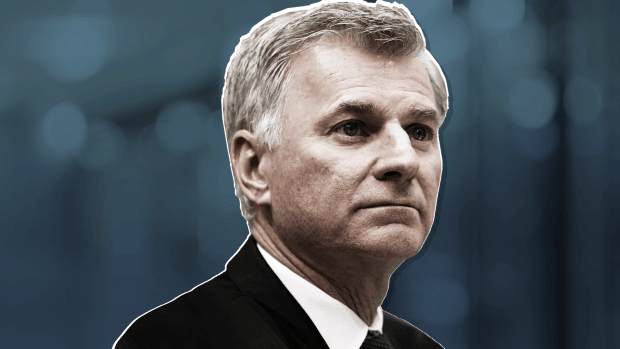 Southwest's CEO Is Really, Really Sorry
In an e-mail sent to customers, Jordan acknowledged that "during the week between Christmas and New Year's Day, our Customers and Employees–including some of you–endured operational issues that greatly disrupted holiday and end-of-year plans. We want you to know that we are making every effort to prevent that from happening again."
That's nice and all, but as anyone who has ever had their heart broken knows, there's really only one phrase they want to want to hear in this sort of situation, and Jordan took his time getting there, before finally saying the s-word.
"We fell short of your expectations and the high standards we have of ourselves, and for that we are deeply sorry. It is our steadfast commitment to make the necessary changes to address the issues we faced and to regain your trust and confidence. We will continue down our path of providing you the exceptional service you expect and deserve from us."
In the e-mail, Jordan laid out the corrective steps the airline will undertake, including:
Working with "great urgency" to process refunds and reimbursement requests, and to offer "those most significantly impacted 25,000 Rapid Rewards points as a gesture of goodwill for their inconvenience."
"Establishing supplemental operational staffing that can quickly mobilize to support Crew recovery efforts."
"Enhancing our Crew engagement technology to efficiently communicate with large numbers of Crew Members during frequent schedule changes"
"Updating and upgrading our Crew recovery system to not only solve current and future schedules, but also provide the ability to optimize established schedules as we revise them during irregular operations."
Jordan noted that Southwest has hired the third-party global aviation consulting firm Oliver Wyman, to make a complete assessment of what went wrong, and the Board of Directors has appointed an Operations Review Committee to further assess the situation.
Southwest is also budgeting to spend "more than $1 billion of our annual operating plan on investments, upgrades, and maintenance of our IT systems."
Jordan said the airline will "commit to keep you updated as we make progress on these efforts as well as additional steps to prevent an event like this from happening again."
Is this going to be enough to win back the public's goodwill, especially if rival airlines are looking to win over spurned customers? That remains to be seen, but if Jordan really wants to sway the public's heart, it's going to take more than bonus miles, and he might want to consider going to every disappointed customer's window with a boombox and a copy of Peter Gabriel's "In Your Eyes." A little groveling never hurt in these situations, after all, and if he really wants us back, he's going to have to earn it.