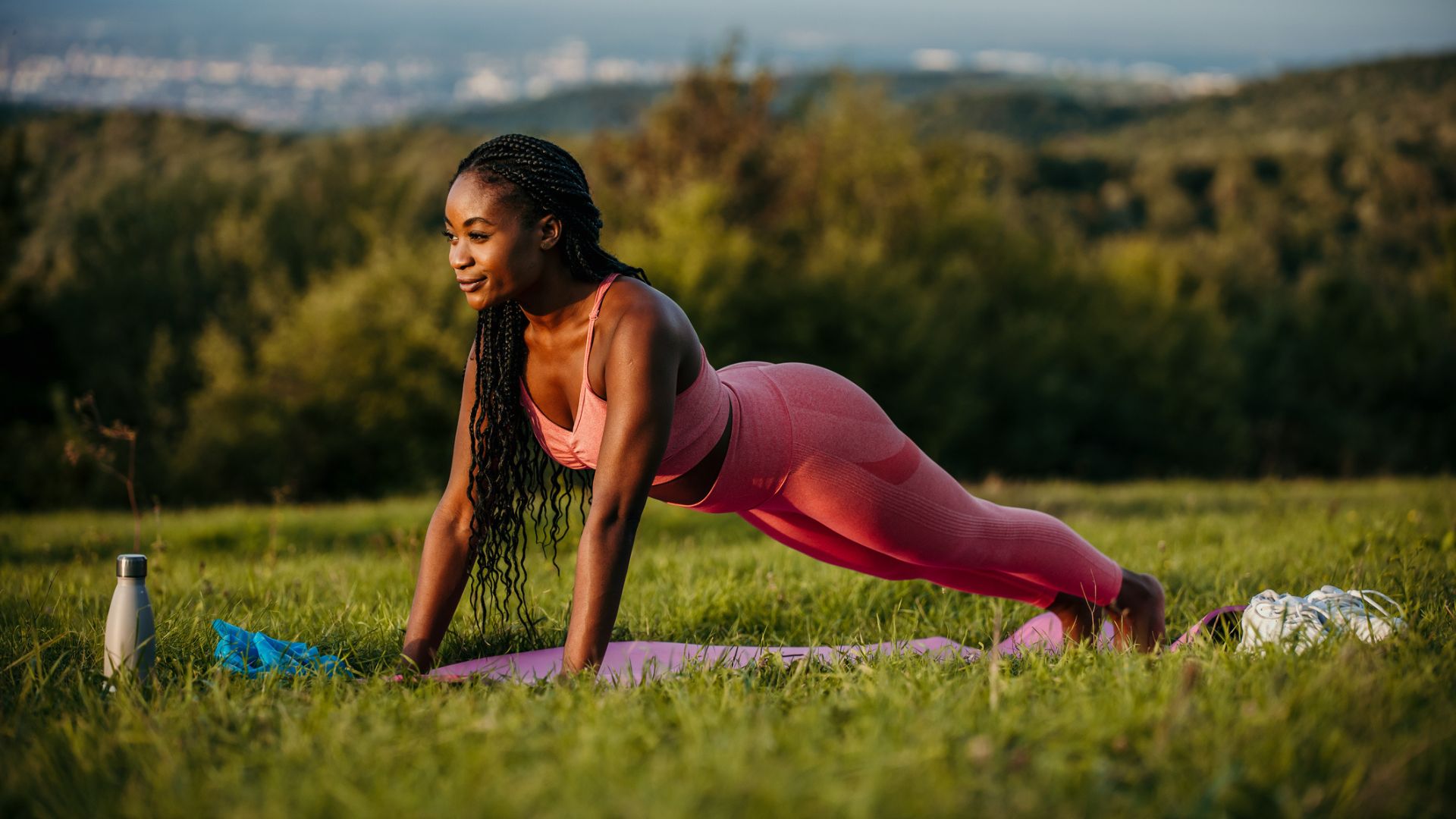 Taking an hour out of your day to exercise can be hard, but there are efficient ways to train for multiple fitness goals at once in a fraction of the time. 
Take this quick 15-minute session from ace trainer Kayla Itsines, for example. It helps you develop a stronger core while also working your chest, shoulders, and triceps. It will even raise your heart rate, burning calories and boosting your metabolism. 
It doesn't require any equipment either, making it a great option for anyone working out at home. The only thing you might want is a yoga mat to save your spine from unforgiving floors, but this is optional.
The workout consists of just six moves performed back to back as a circuit. Complete each one 12 times, then loop back to the beginning. Once you've done three total rounds, you've reached the finish line.
Take a look at the video below to see Itsines demonstrate the proper technique for each exercise, then unroll your yoga mat and get ready to test your midsection's endurance. 
Watch Kayla Itsines' abs workout
Itsines labels this as an abs workout, but we think she's underselling the session. You see, while there are movements designed to target your rectus abdominis (the muscles on the front of your stomach responsible for the six-pack shape), there are also several core strengthening exercises. 
The core is made up of multiple muscles which each play a pivotal role in supporting your spine, twisting and bending your torso, and even helping you stay balanced. So, by hitting more of these muscles, you can enjoy a more comprehensive core workout and reap the benefits. 
For example, leg raises and inch worms will work your transversus abdominis, which is vital for supporting your torso. Strengthening this muscle will improve your ability to perform loaded compound exercises like barbell squats and deadlifts, and it can also take the strain off your lower back, relieving pain and protecting you from injury.
If you want more quick core workouts, try this three-move bodyweight session for a 10-minute effort. Or, if you want to pair Itsines' short core burner with a longer strength training piece, try tagging it to the end of this six-move beginner friendly gym workout.