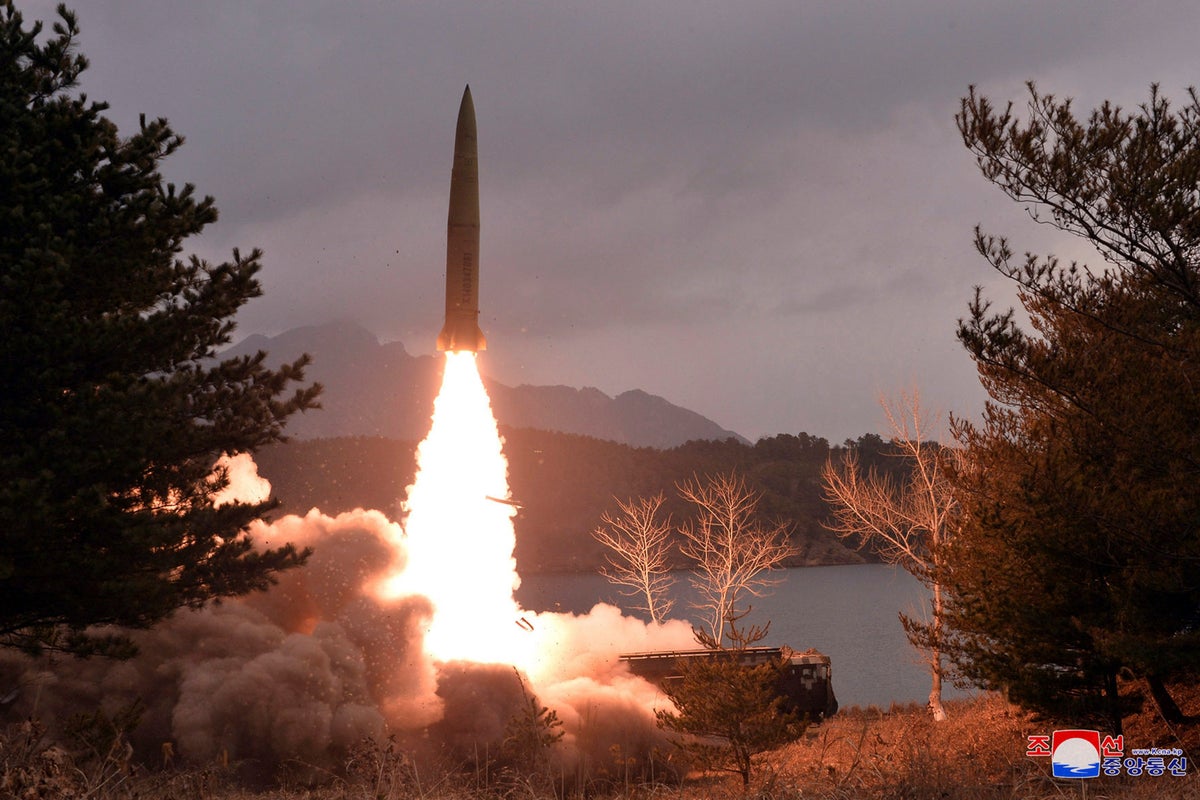 North Korea launched another ballistic missile toward its eastern waters Thursday, South Korean officials said, the third such weapons test this week.
South Korea's Joint Chiefs of Staff said the launch occurred in the morning but did not immediately give further details, such as how far the missile flew.
Pyongyang had already staged two launch events this week amid joint military exercises being held by South Korea and the United States.
North Korea views such drills as a rehearsal for invasion.