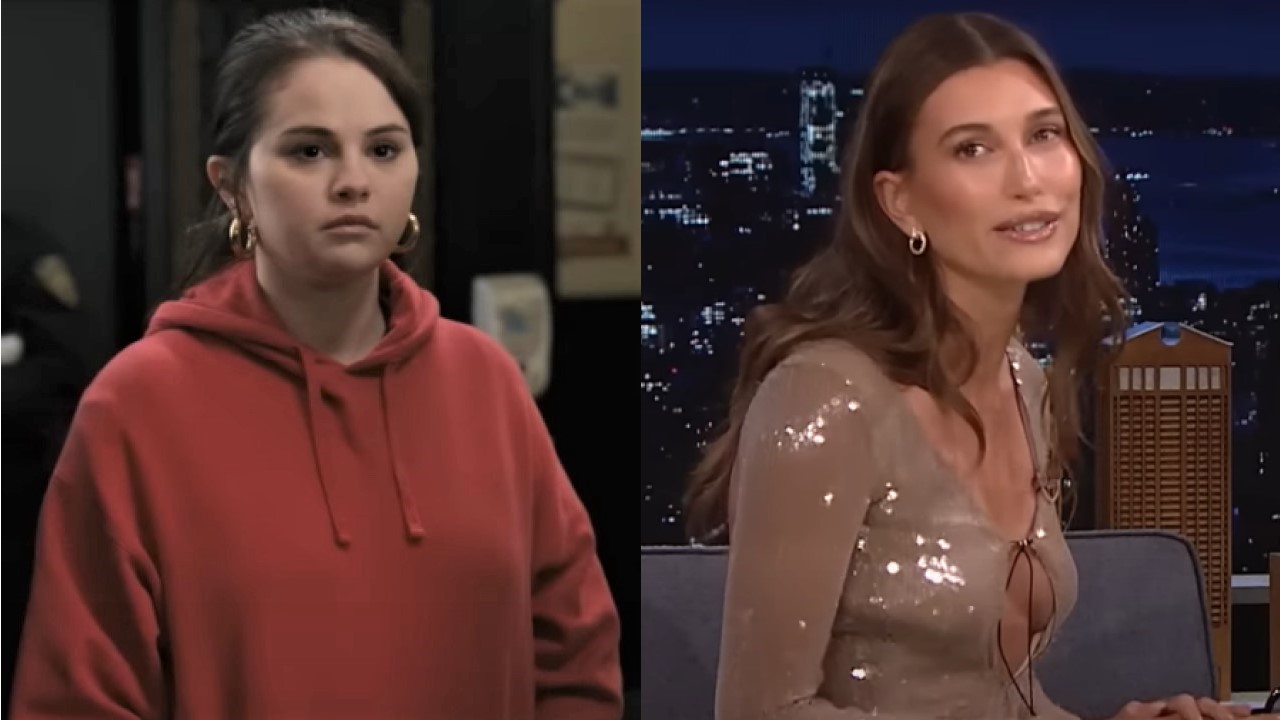 Selena Gomez is extending an olive branch to Hailey Bieber amidst their rekindled feud that caused her to take a break from social media. The Only Murders in the Building star returned to Instagram with a serious message to her fans to stop the hate, bullying and even death threats that have been thrown at Justin Bieber's wife over the past couple of months, following Hailey's own perceived mean girl behavior.
The "Lose You to Love Me" singer wrote that the "hateful negativity" toward Hailey Bieber has gotten so bad that she reached out to Selena Gomez. Gomez didn't mince her words, telling fans via Instagram Stories that she wanted this to stop: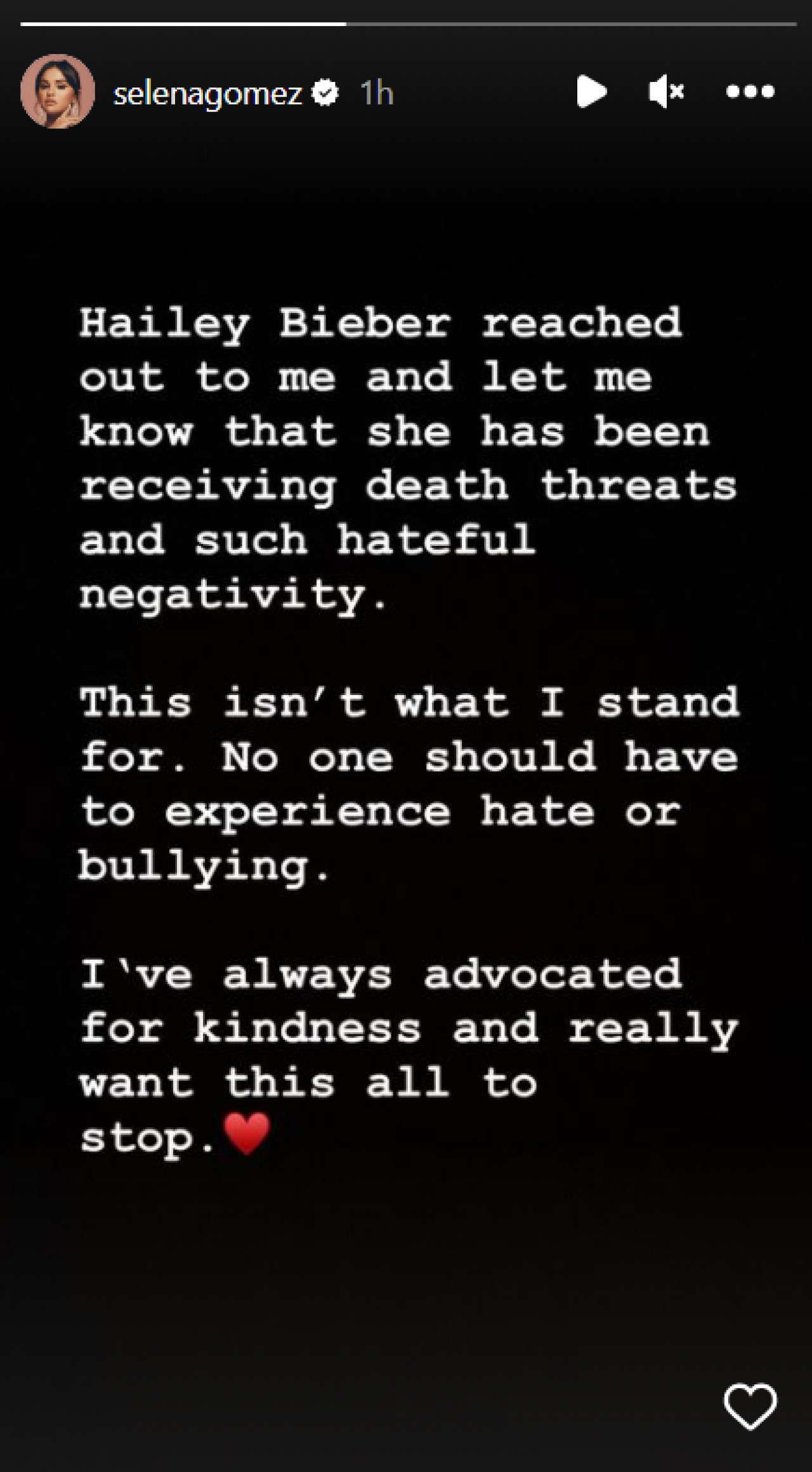 The apparent beef between Selena Gomez and Hailey Bieber dates back to 2018, when Justin Bieber ended his eight-year on-off relationship with Gomez and engaged in a whirlwind romance with then-Hailey Baldwin. While it was thought that the ladies had buried the hatchet, after posing together at an event last October, the self-proclaimed nepo baby was accused of trolling the Wizards of Waverly Place alum in a cryptic social media post in January, after Gomez was body-shamed for some bikini photos. 
The situation was amplified after Hailey Bieber posted a video in which she pretended to gag at the mention of Taylor Swift — Selena Gomez's bestie — and Gomez came to her defense. Then came "Eyebrowgate,"  in which Kylie Jenner seemingly made fun of Selena Gomez in TikTok posts that zoomed in on her and Hailey Bieber's eyebrows, after Gomez had said she'd over-laminated hers. (The Kardashians star denied any shade-throwing.) 
The brouhaha led the actress to temporarily deactivate her TikTok account, but she returned after a few days with a message to her fans, asking them to be kinder and consider everyone's mental health.
Last year as well, the actress reminded her fans that "words matter," as she spoke out against the "vile and disgusting" things people were saying in the aftermath of Hailey Bieber's viral interview with Call Her Daddy. On the podcast, Bieber shut down long-standing rumors that there had been overlap in Justin Bieber's respective relationships with the two women, insisting that back in 2018, Selena Gomez and Justin had fully broken up before she became involved. Hailey and Justin were engaged within months of the "Jelena" breakup and married later that same year.
While Selena Gomez has addressed the situation with her fans several times at different points in their feud, Hailey Bieber and her husband have remained mum — even when Rolling Loud festivalgoers chanted, "Fuck Hailey!" during Justin Bieber's surprise appearance earlier in March. According to sources, the couple are supporting each other privately, because they believe addressing it publicly will only amplify the situation. 
Hailey Bieber has spoken up in the past, however, about the Internet's obsession with comparing her to Selena Gomez, and a moment between her and her husband at the 2021 Met Gala went viral, when Justin Bieber appeared to be comforting Hailey after a crowd started chanting, "Selena!" at them.  
We'll have to see if Selena Gomez's latest appeal to her fans is enough to quiet the haters. In the meantime, the actress has been filming Season 3 of Only Murders in the Building, so keep your eye on the 2023 TV schedule for that. You can also catch up on the first two seasons with a Hulu subscription.