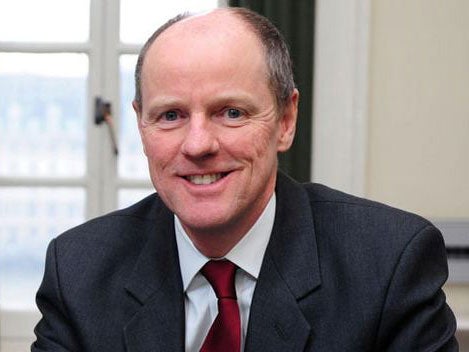 Schools in England will be allowed to close a day early for Christmas to give teachers a "proper break" from identifying potential coronavirus cases, a minister has said.
Nick Gibb, the schools minister, told MPs schools should have a "clear six days" before Christmas Eve.  
This would ensure teachers and heads would not have to engage with NHS track and trace through the festive break, he suggested.
School staff will not be given an extra day off, however.  
Instead, schools will be allowed to schedule a teacher training day on the last Friday of term.  
Union leaders had called for schools to be given the flexibility to move to remote learning in the final few days before the break.  
Paul Whiteman, general secretary of the NAHT school leaders' union, predicted a "steep drop" in pupil attendance next week as parents isolate their families before visiting grandparents over Christmas.  
Last month ministers told schools in England not to close early or change their Christmas holiday dates.  
But addressing the Commons Education Select Committee, Mr Gibb said: "We are about to announce that inset days can be used on Friday December 18, even if an inset day had not been originally scheduled for that day."
He added: "We want there to be a clear six days so that, by the time we reach Christmas Eve, staff can have a proper break without having to engage in the track and trace issues."
But he said schools were the "best place for young people for their education development" and for their mental health.
Ministers have said that schools will be the last places to shut in any future coronavirus wave.  
Schools only fully reopened in September after they were closed in March as part of the nationwide lockdown.  
But many have been forced to send large numbers of pupils home as individual Covid-19 outbreaks hit.